Airguns are exploding in popularity around the country. From the gun's precision to its relatively muted sound when fired, it's the perfect alternative to a traditional rifle.
The best part? You can use airguns as a hunting weapon. In fact, airguns are the ideal option for small game hunting because they are slightly less powerful and have lower recoil than traditional rifles. This not only means you'll have better accuracy, but it also increases the likelihood the animal will remain intact after you've taken it down.
If you're planning on taking an airgun out on your next hunt, here are a few things to keep in mind.
1. Understand Airgun Hunting Laws in your State
Before doing anything else, be sure to check your state's laws for airgun hunting.
While it's true they are a bit less powerful than conventional firearms, many modern, technologically-advanced airguns can pack a major punch. Laws and regulations vary from state-to-state, with different species of animals typically having different caliber requirements.
Thankfully, there's no shortage of resources available detailing state airgun laws. As you plan your hunt, check your state laws and make sure your gun meets various caliber requirements.
2. Choose your Pellets Wisely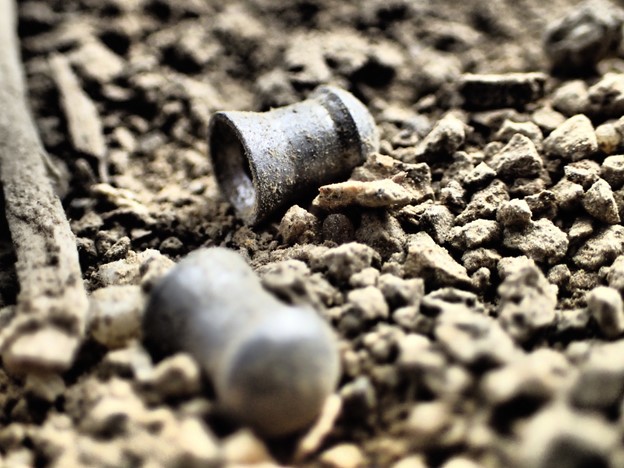 Believe it or not, you can hunt big game with airguns. If you're planning to challenge yourself with hunting deer, though, you need to make sure you have the right ammo.
There are three broad categories of ammunition: pellets, round balls, and cast bullets. If you're planning to hunt small game, you should almost certainly use pellets. Pellets are generally more accurate and fly faster, which makes them a solid choice for small game hunting. Pellets come in four shapes, including:

Round Nose
Pointed
Flat Pellets
Round balls and cast bullets, on the other hand, are intended for big game hunting. They need to be at least 30 caliber in diameter and weigh at least 150 grains. Unlike pellets, round balls and cast bullets slow down much less slowly than pellets when fired from a powerful airgun. The higher velocity (at least 800 fps) increases the chances you'll bring down the bigger animal.
3. Consider your Distance
In many ways, airgun hunting is a refresher in one of the most basic laws of physics: force equals mass times acceleration. As time passes, acceleration (and force) gradually decrease.
Continue reading

"5 Tips for Hunting Day Trips With an Air Gun"