Leica has deservedly earned a reputation for superior optics. The new Leica Geovid 10×42 HD-B 3000 binoculars uphold that fine tradition. I have had the opportunity to carry these for twenty-plus days deer hunting in South Texas and have been impressed with their performance.
My experience was primarily glassing for deer out to 500 yards. In that capacity these are superb. Animals just seem to "pop" in all conditions. Color, contrast, and resolution are amazing. Most impressively, the depth of field blows away anything else I have used. When scanning a distant tree line, it is critical to "see" back into the woods as far as possible. Most binos require a constant "nudge-nudge-nudge" of the focus adjustment knob as you scan into the tree line. The new Geovid HD-B binos eliminate most of that annoying fine-tuning of the sight picture. Instead, when focused on the front tree-line your eyes just see into the woods without any adjustments of the knob. This eliminates some eye strain and allows easier one-hand operation.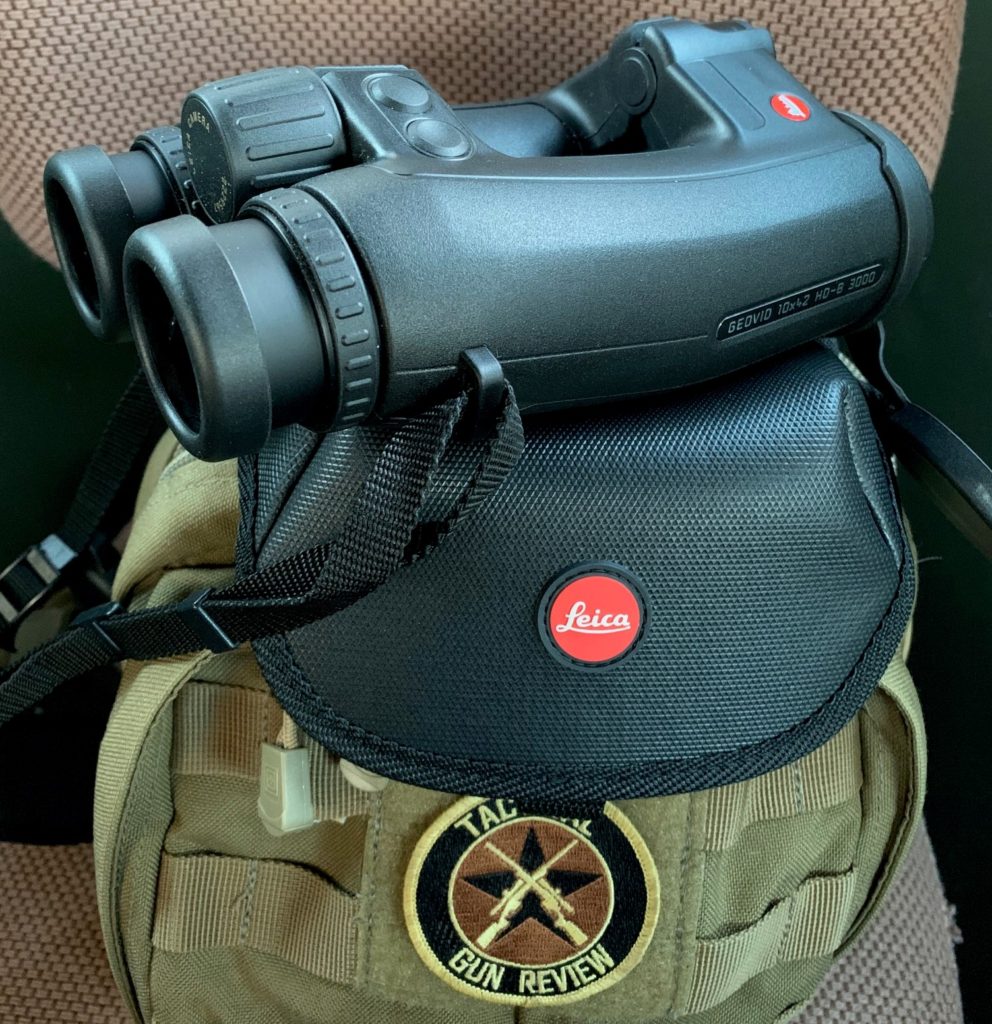 I am not an optics engineer and not qualified to speak intelligently regarding roof prism versus Porro prism systems. The Leica HD-B 3000 utilizes a Perger-Porro prism. Porro prism is actually the older design with roof prism products becoming more popular in the 1960s. However, it is said that the Porro prism design is simpler, with better light efficiency and higher contrast.
The unit is remarkably compact considering it also contains a world-class laser rangefinder. Measurements are quick and the scan mode provides a continuous reading every 0.5 seconds on multiple targets. The HD-B 3000 will range from 10 to 3,000 yards. I was previously using a dedicated mid-price range finder that seemed to take forever to lock onto measurement. The Leica is way faster, almost instantaneous. It is quite impressive to see something way, way off in the distance and receive instant feedback. I was routinely locking in on deer or cattle at 1,000 plus yards. For fun, I picked out some objects way out there, and the Leica never failed to lock on. In complete fairness, I did not have a professional level control unit to verify the Leica readings on distant targets but I'm confident, given their expertise, it is within their published tolerances. Measurement can be displayed in yards or meters.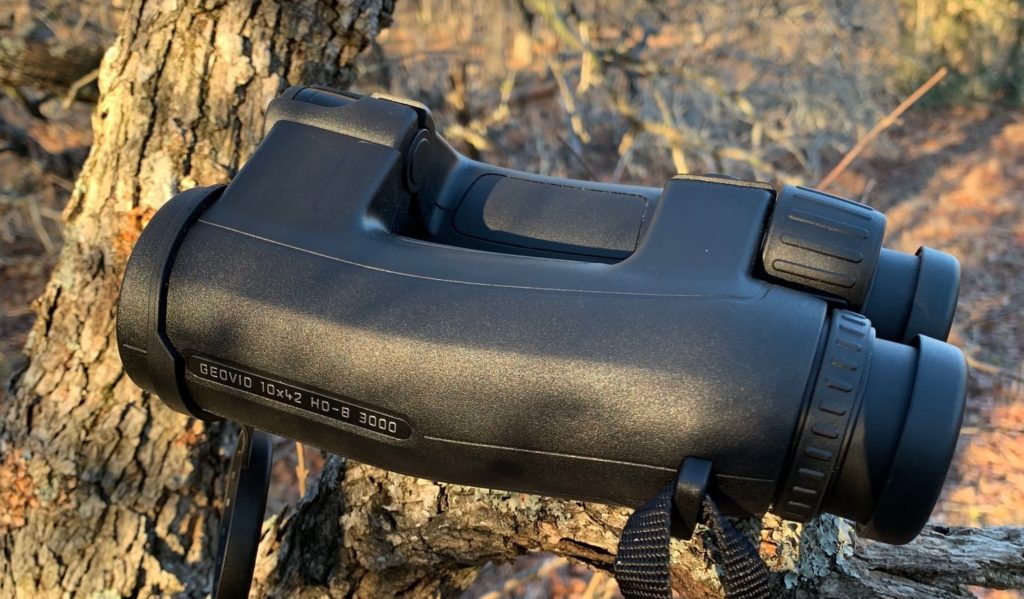 The Advanced Ballistics Compensation (ABC) system applies range measurement, inclinometer, atmospheric pressure, and temperature to twelve pre-set ballistic curves. Or you can truly customize ballistics by coding your own microSD card. Read more here.
Cons:
I do have two minor complaints about the HD-B. Neither of these are deal-breakers considering the overall high performance.
First, the LED display automatically adjusts to real-time light conditions. This usually works fine but there are times when I would like to manually brighten the display. This seems to occur during low-light conditions on a busy background. I sometimes have trouble reading the display and would like to simply turn up the intensity.
Second, the objective lens covers have fallen off several times. I wish they were more securely attached to the binocular body. I will figure out a solution to this as I don't want to lose them in the woods.
Conclusion
Leica quality is not inexpensive. In the case of the HD-B 3000 you are receiving best-in-class binoculars with a built-in 3,000 yard range finder and a ballistic calculator. The open bridge design, rubber armor coating, forgiving eye-box, and easy two-button operation make it a pleasure to use for long hours in the field. This could be the best, and last, pair of binoculars you will ever need to purchase.
MSRP $2,999. Street Price here.