We have been chasing whitetail deer on our lease south of Seguin, TX hard this year.  There have been a number of nice deer taken in the 150 inch range which is a "trophy" on our place.  Anything over 140 is a damn nice deer on our ranch.  Unfortunately, I am sitting on zero but I'm hoping that luck changes this weekend.
Almost pulled the trigger on this guy but he is in that hard to judge range between "cull" and "management" and that makes a difference on our lease.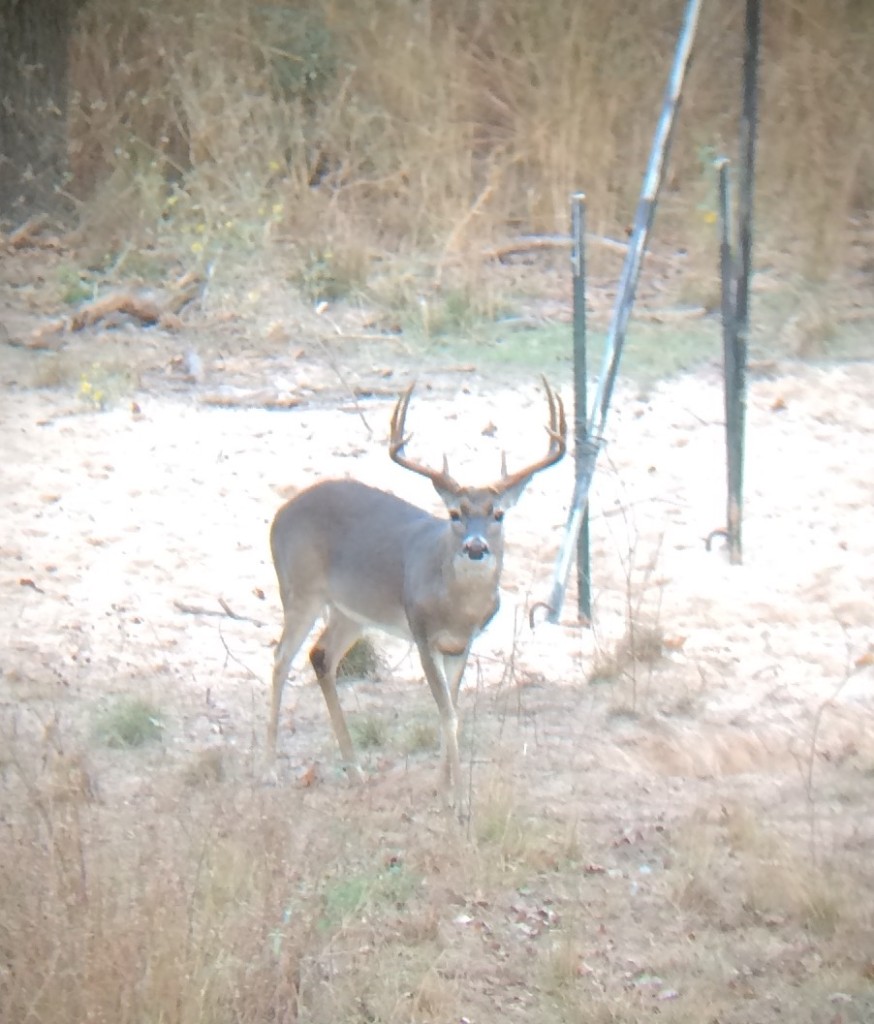 Good hunting buddy shot a VERY nice 8 pointer that scored over 135 but looks much more impressive than that.  I won't share the picture here because that is his to brag about but it is an awesome deer that he hunted HARD over a period of weeks.
In any case, life around deer camp is always entertaining.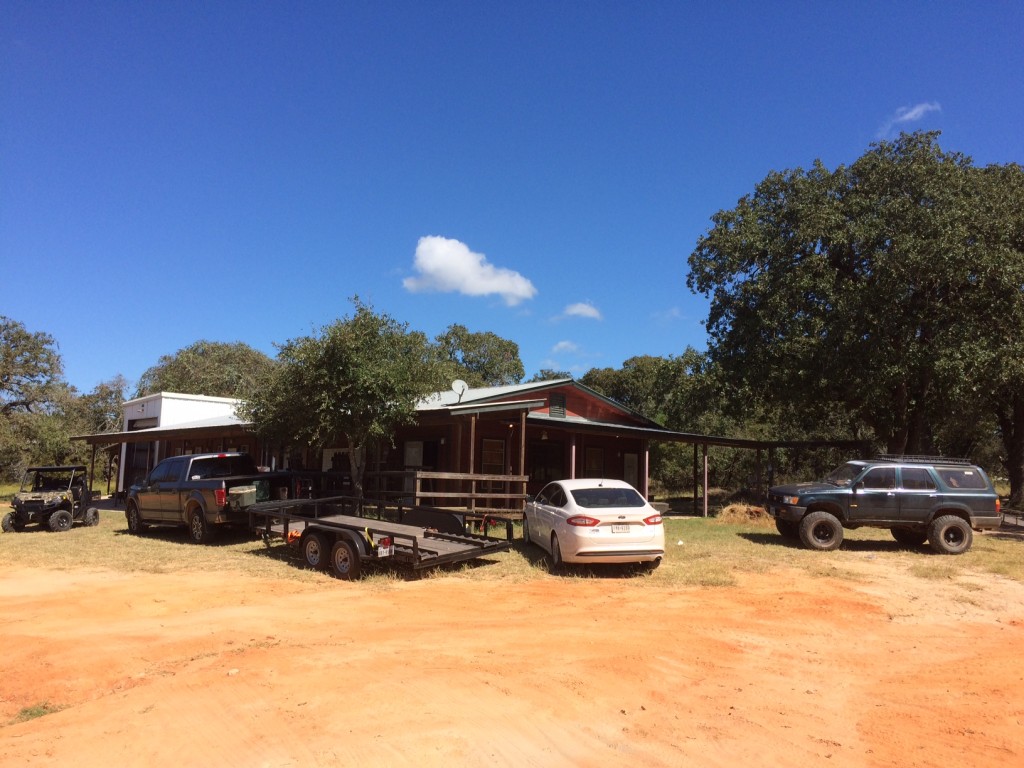 One nice thing about being a "gun writer" is the opportunity to play around with cool gear.  I have had the chance to run thermal optics, night vision, high end optics, and countless guns.  One of my toys is the new TRASOL ballistic app from Desert Tech and Sniper's Hide.  It is way advanced beyond what I typically require but the Heads-Up display is a first.  By accessing the camera, you can take photos or videos of your shots.  Way cool.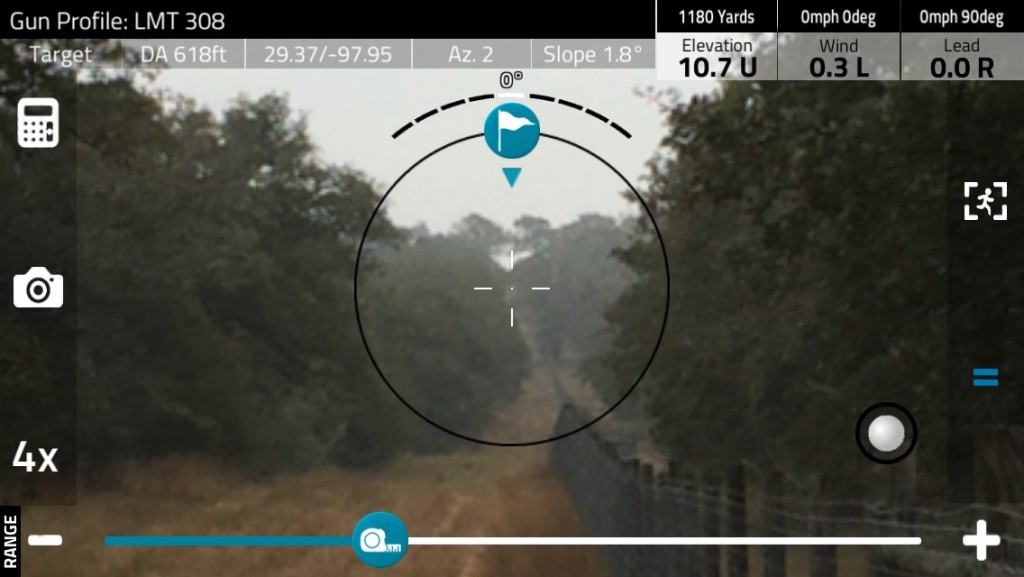 We will be hunting the week between Christmas and New Year's.  Got a couple of ideas on where I might find that big daddy buck.  I will for sure harvest a doe for link sausage.  Wishing for a cold front that isn't going to happen – forecast is warm with afternoon showers.
I have grown partial to Midway Processing in Katy for their hot links.  What is your favorite?
The following two tabs change content below.
Publisher of Tactical Gun Review and Texas Outdoors Network. Mike wisely spent his youth hunting and fishing in South Texas.
Latest posts by Mike Coker (see all)