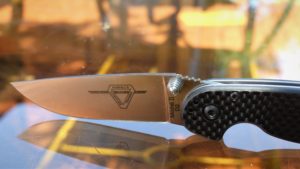 Anyone in the knife community is aware of the Rat 2, and for good reason. The cheap, 30 to 40 dollar price point makes this knife a steal for what you get.  
The rat 2 is a great little slicer, with a 3.5 inch blade available in aus-8 or D2 steel. Both models have g-10 scales, with the D2 having optional carbon fiber scales.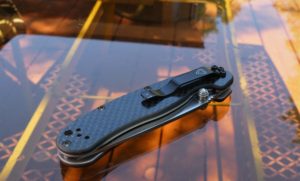 The pocket clip has held up well so far in my 2 weeks of use, still being springy and durable over all. However, the black coating on the clip does not hold up so well. It scratched after barely having the knife in my hands for an hour. For 40 dollars, that's a sacrifice I'm fine making.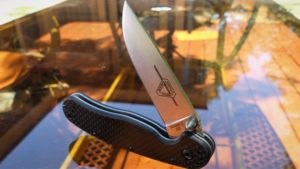 The RAT 2 has a liner lock, which really feels sturdy. After playing around with it a little, it gets smoother  and easier to open, making it decent for fidgeting with, although it isn't anything crazy smooth to open, it doesn't make you strain yourself to open it. While the carbon fiber looks decent from a screen, once you hold it in your hand, it feels, and looks very cheap. That's probably the biggest con of overall, pretty good knife.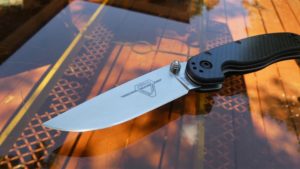 Overall, if you need a good knife and you don't want to spend your . dinner money, this is the knife for you. Just do yourself a favor and get the D2 version.
The following two tabs change content below.
Latest posts by David Coker (see all)