The Seek Thermal RevealXR FastFrame is a compact, lightweight thermal imaging solution that first caught my attention at SHOT Show Range Day.  I had to wait awhile before the XR version hit the market and the RevealXR FastFrame is their most advanced product.  With a MSRP of only $469 how would it stack up against the competition?
That is a bit of a leading question.  The world of night vision and thermal imaging is certainly one place where you get what you pay for.  I am no expert in this arena but I have some experience with everything from cheap Gen 1 night vision up to awesome $10,000 thermal imaging weapon systems.  First, my overall impressions.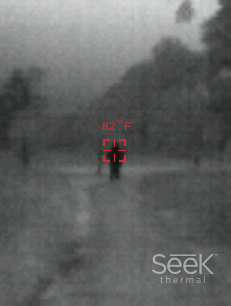 Impressions.
The RevealXR FF feels like a solid piece of gear.  The design has a slight curve to it that fits nicely in hand.  The controls are simple and easy to operate.  There is a built in 300 lumen LED flashlight that comes in handy since one would primarily use the unit at night.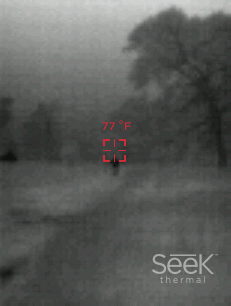 A MicroSD card is included and capturing images is foolproof even in total darkness.  The rechargeable lithium battery performed well in my tests and is rated for 10 hours of continuous use.
The "FastFrame" model displays 15 frames per second compared to the standard 9 frames per second.  The "XR" model extends detection range from 500 feet to 900 feet.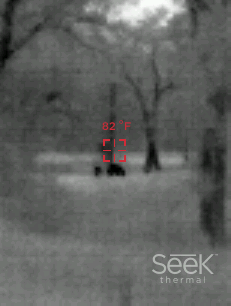 In the field.
We must take a moment to discuss the difference between "detection" and "identification."  Detection means that you see something out there.   But it is a deer, hog, calf, horse, or human?   Detection is fairly long-range – you see a bright spot in the viewfinder.  Identification is a whole different ballgame and requires much closer observation.  This is where the $469 price comes in to play.  You simply can't compare the RevealXR to devices that cost ten times as much.  If you purchase one thinking you are going to identify wild hogs at 400 yards across the pasture you will surely be disappointed.
In my limited time with the RevealXR I think the practical limits are about 150 yards detection and about 75 yards identification.   It isn't that you can't detect any items out towards the advertised 900 feet but there is zero chance of identification so, to me, there is little benefit in seeing a little blob of color at maximum range.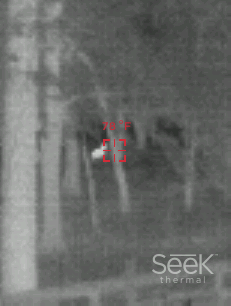 On the other hand, if you accept the RevealXR for what it is you will be satisfied that the price matches the performance.  Here is what I envision using it for:
Security observation around our ranch.  For instance, you hear some noise out by the gate or barn at night.
Scouting.  Are there potentially hogs around that tank?
Finding game after dark.  This is what I believe it might excel at.  Just keep the thing in your hunting backpack or UTV.  We have all struggled to find a downed deer that was shot right at twilight and ran off.  At our hunting ranch south of San Antonio you can be almost standing right on top of deer even in the daylight without seeing it.  I'm looking forward to carrying the RevealXR next deer season.  Beats paying $500 for someone to bring their dogs out.
Thermal imaging has many practical applications around home or office but our focus here is on the outdoors.
At the end of the day, I compare the Seek Thermal RevealXR to similarly priced digital night vision gear.  To that standard, the RevealXR is a winner and I would much rather be carrying this product in the woods.   As long as you understand what you are buying you will be happy.  If you think you can spend $400 and get $4,000 results you are fooling yourself.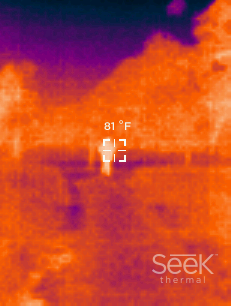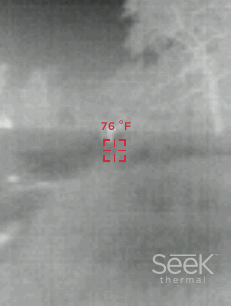 The following two tabs change content below.
Publisher of Tactical Gun Review and Texas Outdoors Network. Mike wisely spent his youth hunting and fishing in South Texas.
Latest posts by Mike Coker (see all)