The Sunjack Portable Solar Charger has found a permanent place in my bug-out bag.  Living on the Gulf Coast means always being prepared for a hurricane and it is not uncommon to be without power for days, or even weeks, following a storm.  The Sunjack Portable Solar Charger provides a means to harness the power of the sun to recharge cell phones, iPads, cameras, and other essentials.
The solar charger folds up into a 6.5 X 9 x 1 inch pouch that contains everything you need including the 8,000mAh battery.  Simply unfold it, lay it in the sun (preferably direct sunlight), and start charging.  You can plug a device directly into the solar charge or charge the battery and use the battery as stored energy.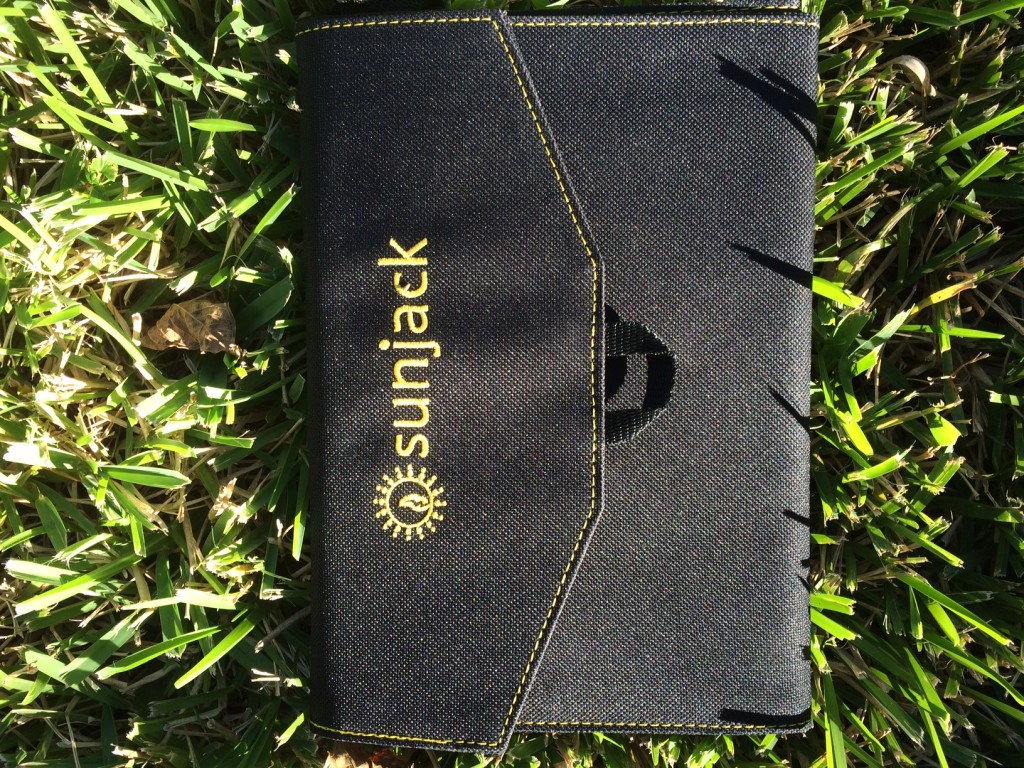 It is possible to charge multiple devices simultaneously.   The battery and the charger each have two outlets.  I suppose you could charge four devices at the same time.  In my testing, I charged both an iPhone and an iPad.  It is important to understand the limitations of solar charging.  Even with four solar panels don't expect miracles – it will not charge as fast as your 110v wall charger.  However, when the electrical grid is out and night is coming you will be thankful to have a means to power up your devices.
In the box.
14W solar charger in a tough case.
8,000mAh battery.
Instruction manual.
Two carabiners to hang the charger.
Two USB cables.
The back of the box states that the solar charger weights 2.0lbs and the battery another 6 ounces.  However, according to my postal scale the entire package weighs in at less than two pounds total.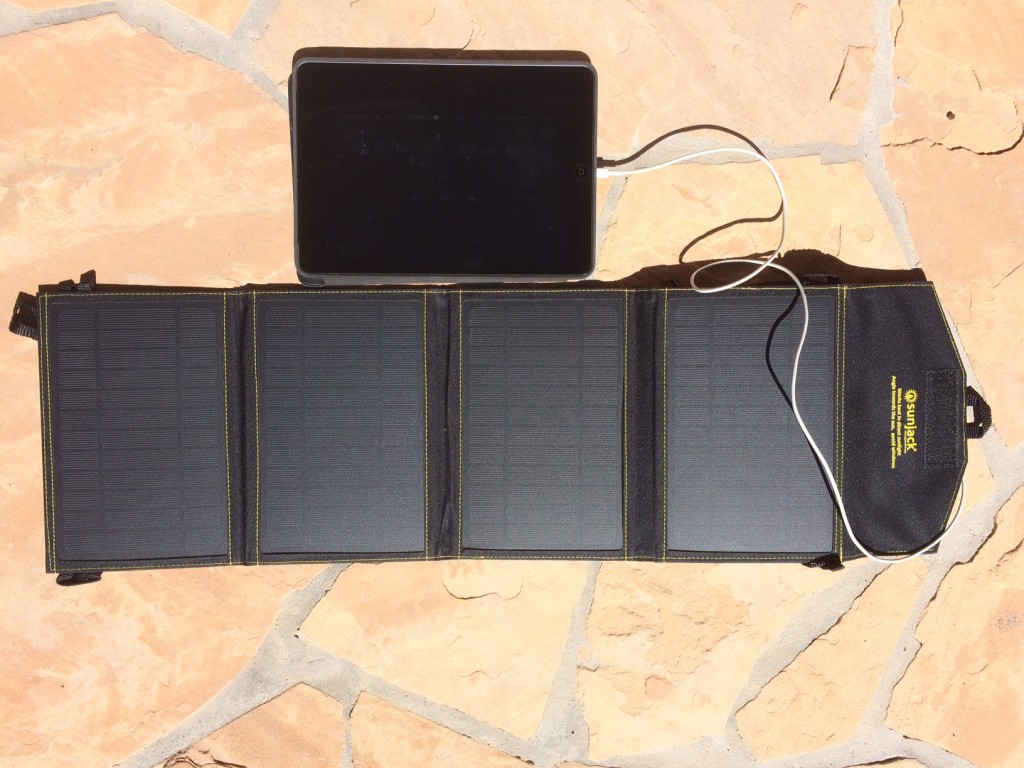 The Sunjack Portable Solar Charger deserves a place in your emergency preparedness bag.  I don't do much off-the-grid camping these days but the Sunjack would be perfect for back country travel.
SunJack 15 Watt Foldable ETFE Monocrystalline Solar Panel Charger with 10000mAh Powerbank Battery
MSRP $149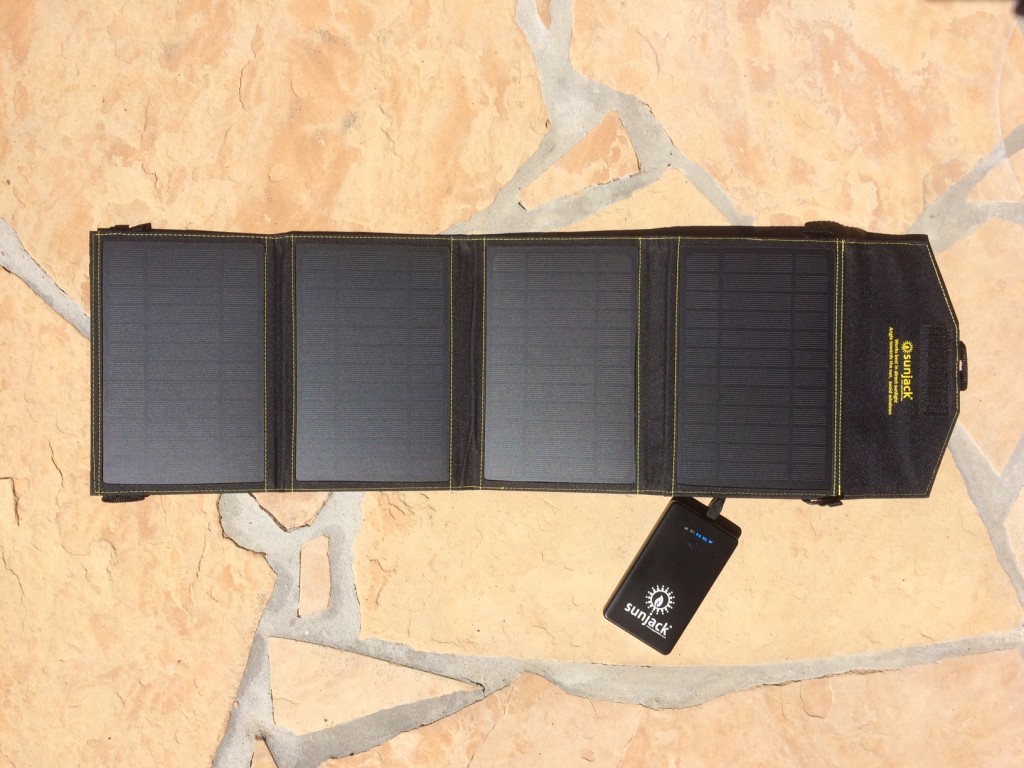 The following two tabs change content below.
Publisher of Tactical Gun Review and Texas Outdoors Network. Mike wisely spent his youth hunting and fishing in South Texas.
Latest posts by Mike Coker (see all)