Be prepared for the next weather event with the Jackery Solar Generator 1000.
The polar vortex hit Texas in February 2021 with a vengeance, inflicting freezing cold temperatures that partially knocked out the power grid for days. We were without power in our residence for almost three days but some homes were offline for much longer. Fortunately, I have a Honda EU3000is generator that I faithfully start each month and let run for 10-15 minutes. It has always immediately fired up and run smoothly. Until February 15, 2021 when it would not start despite my best troubleshooting efforts. Unbelievable! Thirty months of flawless performance until the very day I needed it. That is when I determined to get a backup power source, preferably one not dependent on a carburetor.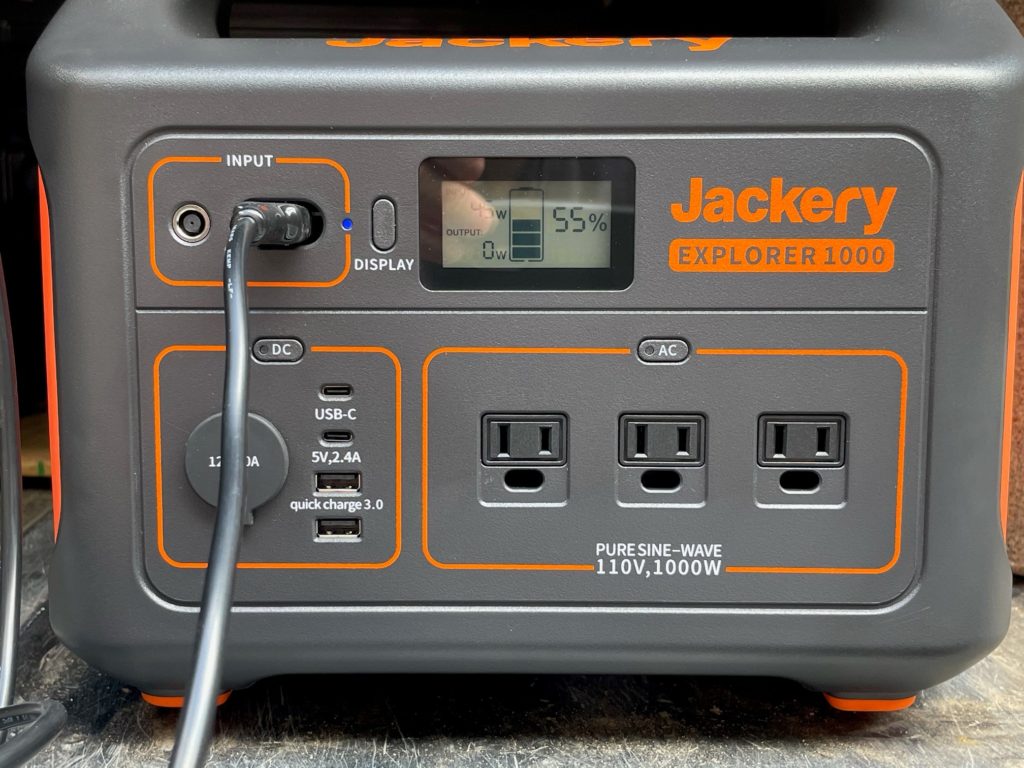 Research quickly led me to Jackery – the industry leader in portable power stations and solar generators. Their best solution for me was the Jackery Solar Generator 1000 which consists of the Portable Power Station Explorer 1000 along with two Solar Panel SolarSaga 100W chargers. The two solar panels can be connected to the power station at the same time using the included adapter. Each SolarSaga 100 also includes a USB-A and USB-C port so that you can charge mobile phones and other small electronics directly from the solar panel. Free, clean, green energy!
Continue reading

"Jackery Solar Generator 1000 Review"