As with any good Texan, I own and wear boots. Through the years I have developed a fondness for Lucchese dress boots, Ariat work boots, and Wolverine hunting boots. I was in the market for a new pair of brown ropers and started looking at the Lucchese boots and balked at the $400 – $600 price tag. That is when Tecovas caught my attention. Tecovas promises, "Handmade, high-quality boots that don't break the bank."
What is a roper? A roper has a lower heel and, generally, a shorter shaft than the traditional cowboy boot. They are often described as being a bit more comfortable to wear and look great with jeans.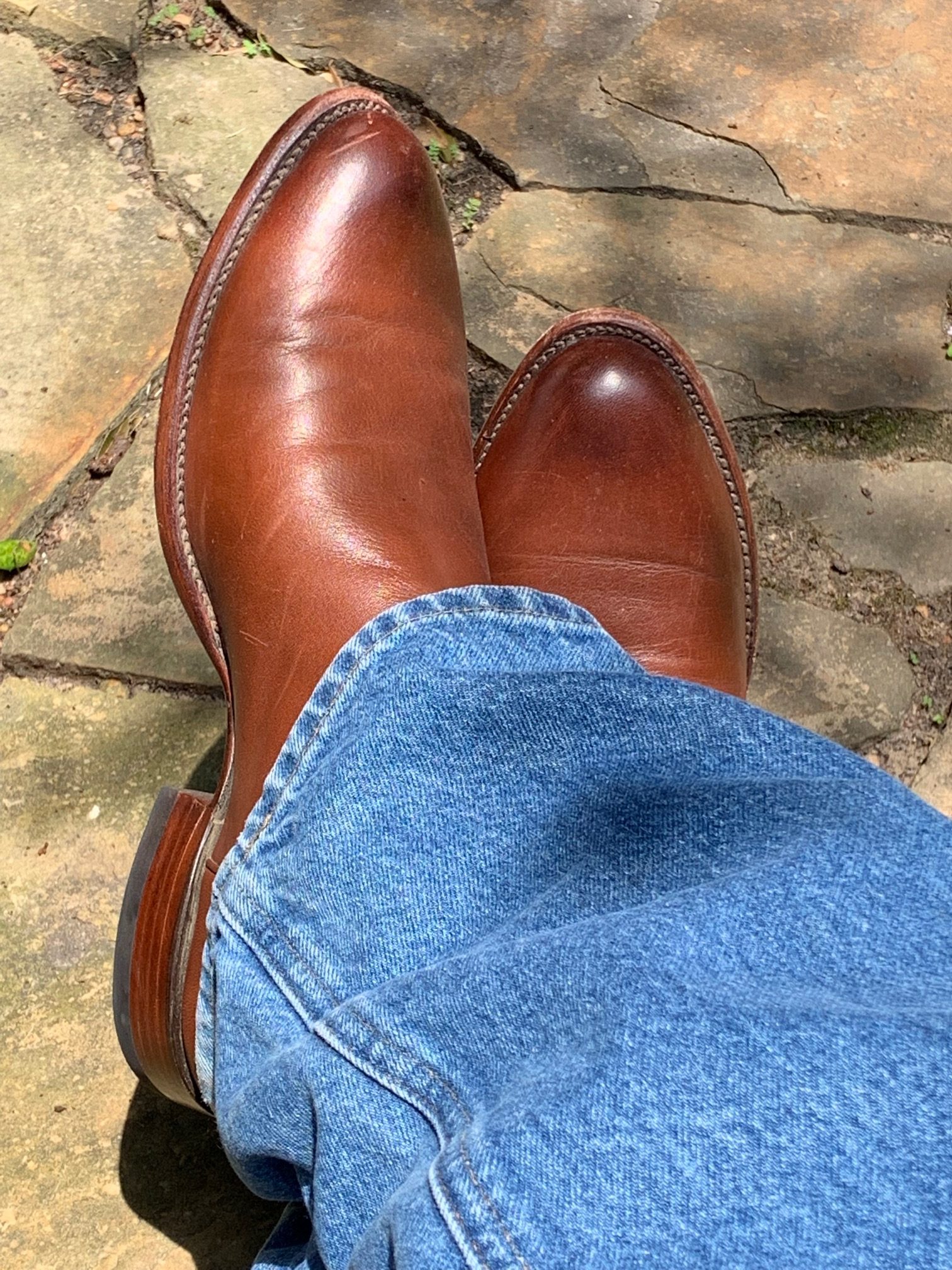 Browsing through the Tecovas website, I quickly landed on The Earl. The Earl is a calfskin roper available in four colors – bourbon, chocolate, desert, and midnight. I really liked the bourbon, a dark brown. Price? $225, roughly half the price of the Luccheses. Sold!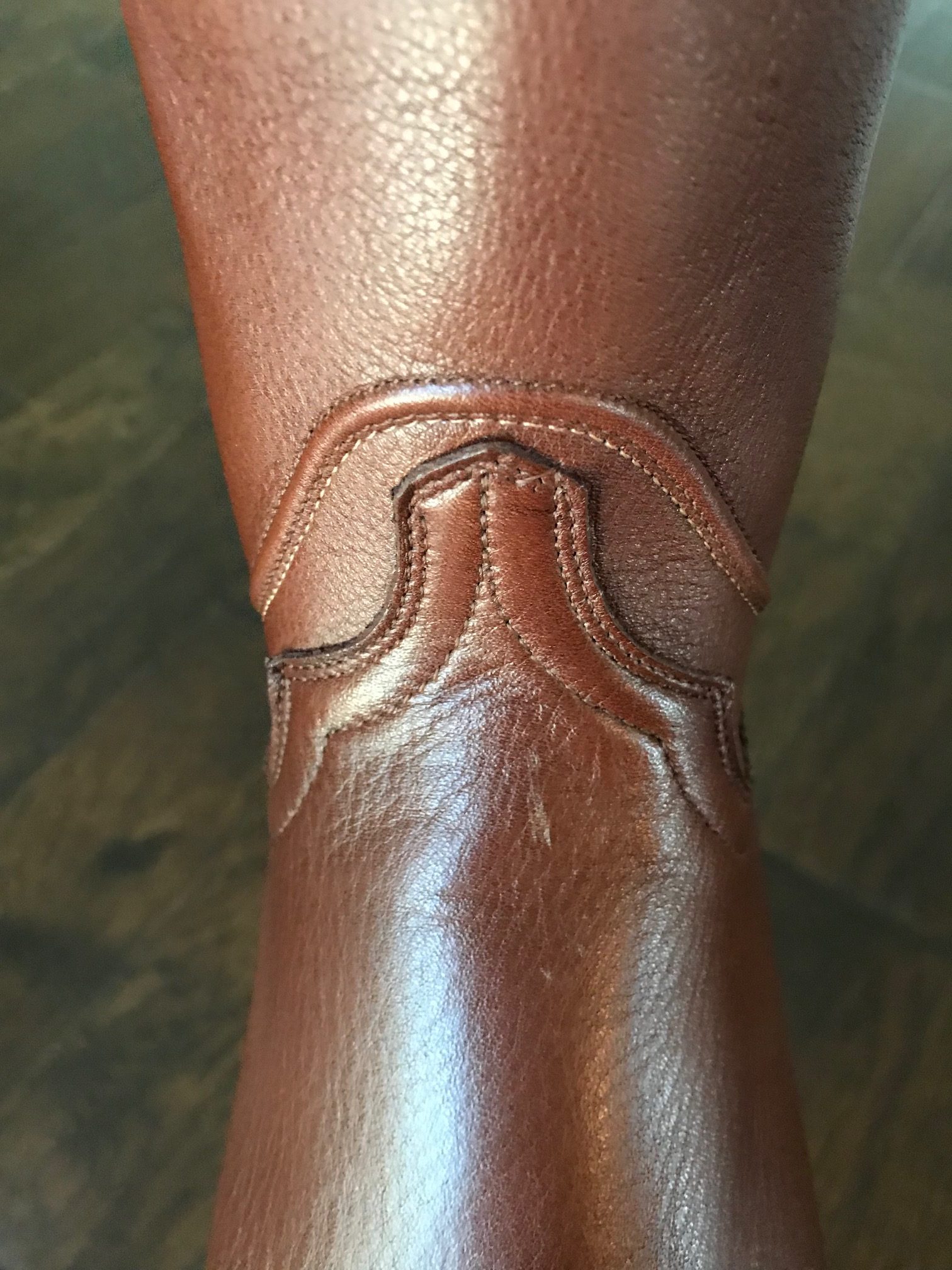 Tecovas operates on the direct to consumer model. This means I would be buying the boots on faith, without trying them on first. No fear, Tecovas offers an excellent refund or exchange program. They even include a special card and return postage in the box. My other boots are size 11 D, so that is what I ordered.
There was more good news. Tecovas are based in Austin so I would be supporting a Texas company. And they are made in Leon, Mexico. Now for those not familiar with Leon, it is a city in the state of Guanajuato which is my favorite part of Mexico. I have been to Leon several times and I know it has a strong reputation for manufacturing excellent leather goods. These are skilled craftsmen with generations of tradition.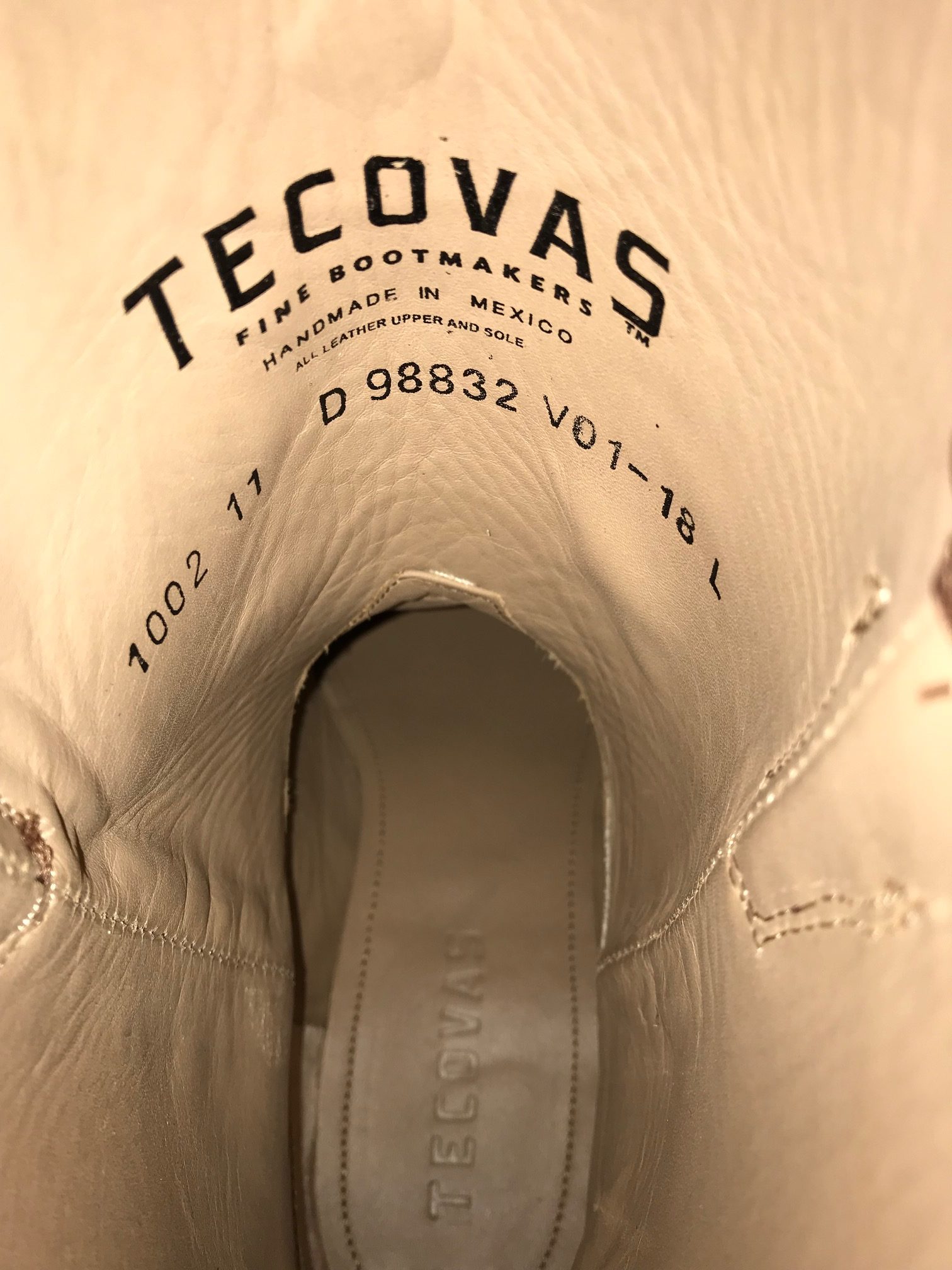 I anxiously awaited delivery. When the shipment arrived, I was impressed with the attention to detail in all areas. You can tell the company takes pride in their products.
Tecovas keeps the price at a reasonable price point through several good business decisions. First is the direct-to-consumer model which is gaining popularity. Internet shopping and fast home delivery make this possible. Second, they have streamlined the product line. You won't find square-toe boots or a crazy variety of models. They focus on making a straight-forward high-quality traditional cowboy boot. A simpler model lineup results in lower production costs.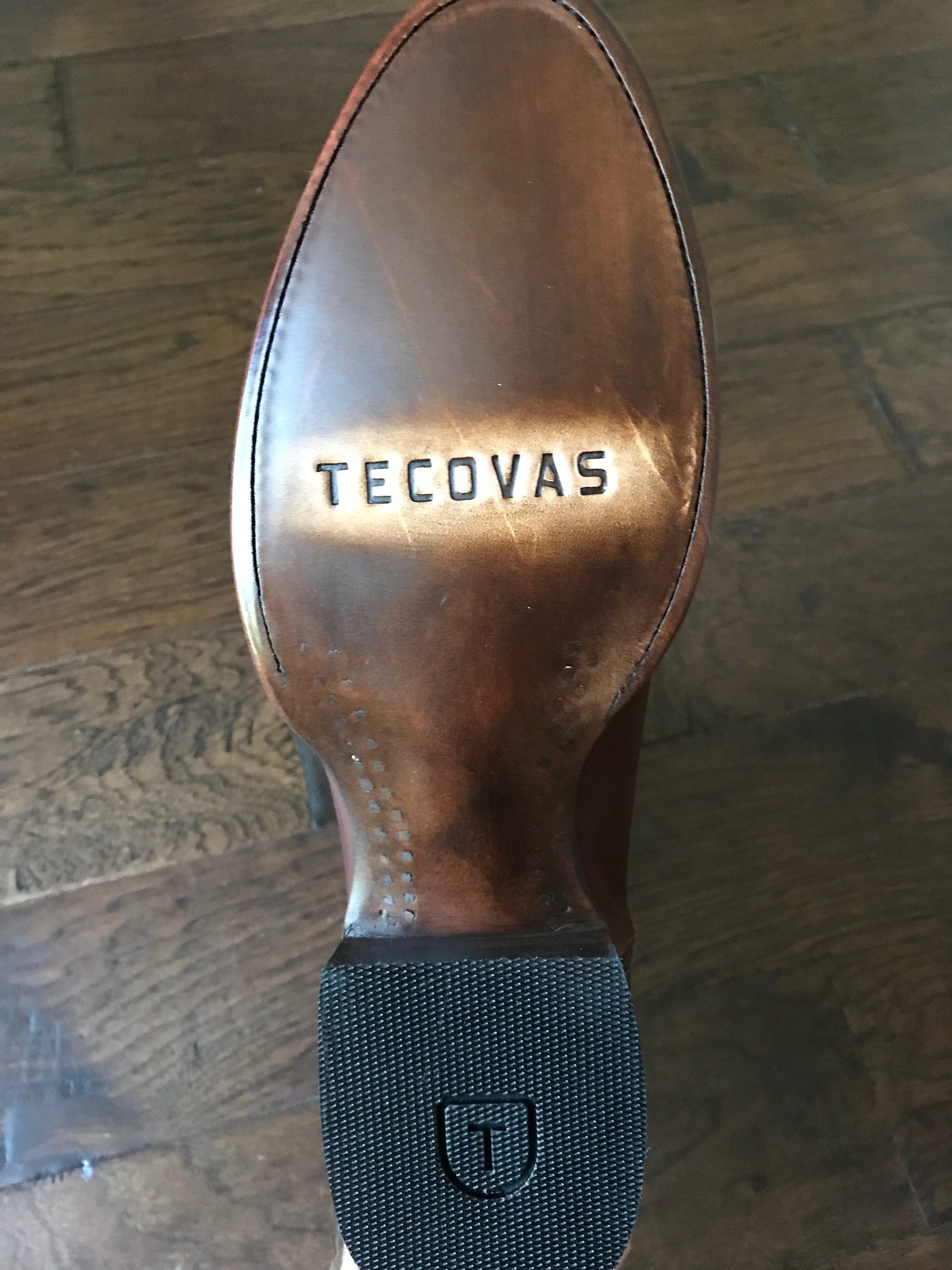 Everyone comments on how "soft" the Tecovas are. And they are. However, I also have boots that are not quite so "soft" and yet are very comfortable. The fine leather surely makes a great first impression but how do they fit and wear?
Unfortunately, I do have a minor complaint about the Tecovas. There is a bar (for lack of a better description) that runs across the front part of the heel. This is noticeable to me and detracts from an otherwise comfortable cowboy boot. You can see this in the photo below. I did get used to it but I still notice it. Not a deal killer by any means but if they could improve this I would give the Tecovas an A+ rating.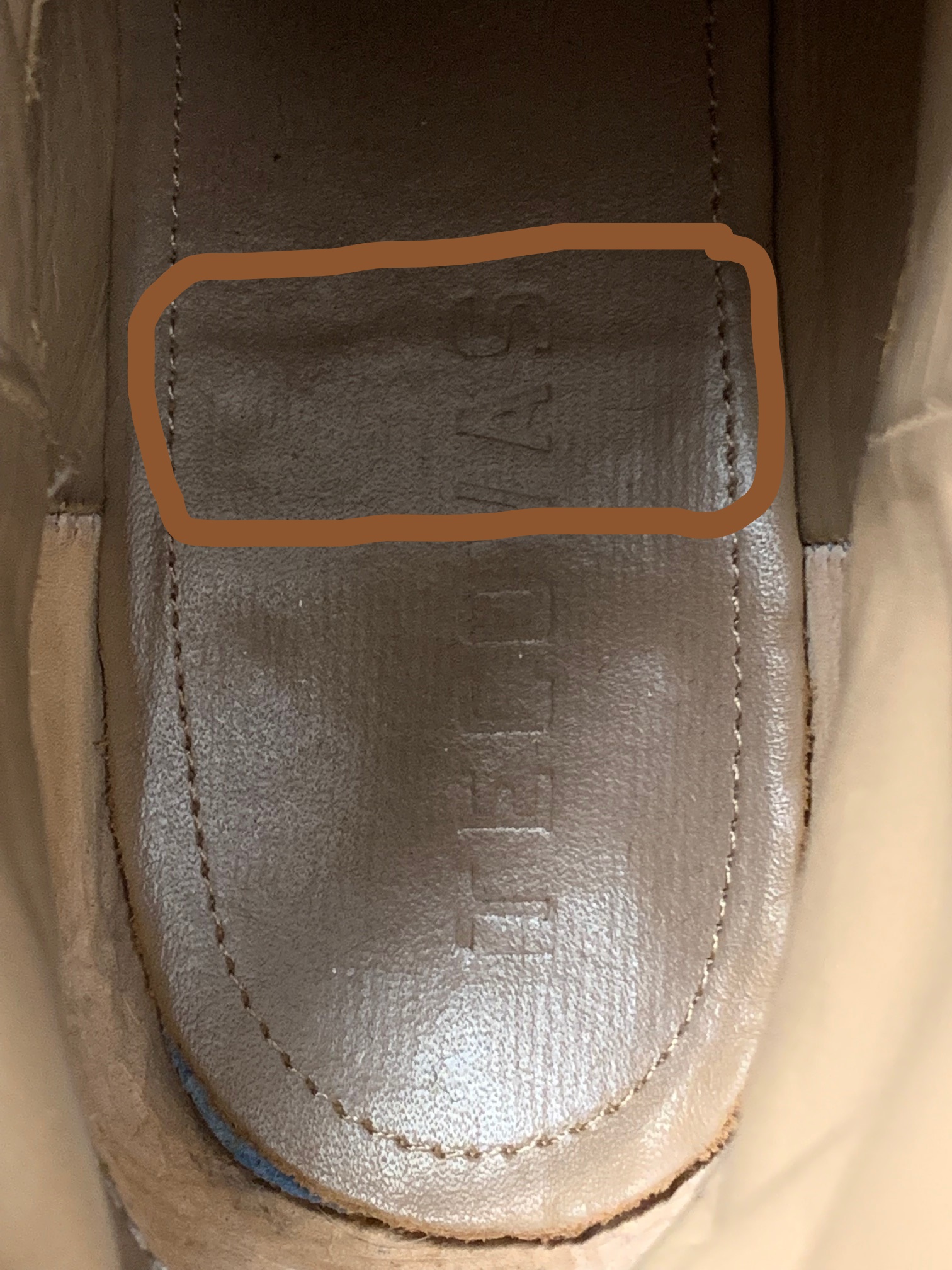 As I wore the boots around the house on carpet, it became apparent that they were too snug, or tight, for me. I had ordered 11D because that is what I wear in Lucchese boots and Johnston & Murphy dress shoes. However, that was not going to work. This is where Tecovas customer service really shines. The exchange process was super simple, fast, and free. I returned the old pair, along with a card explaining the problem, and quickly received a replacement pair in 11.5 D. The new pair fit perfectly!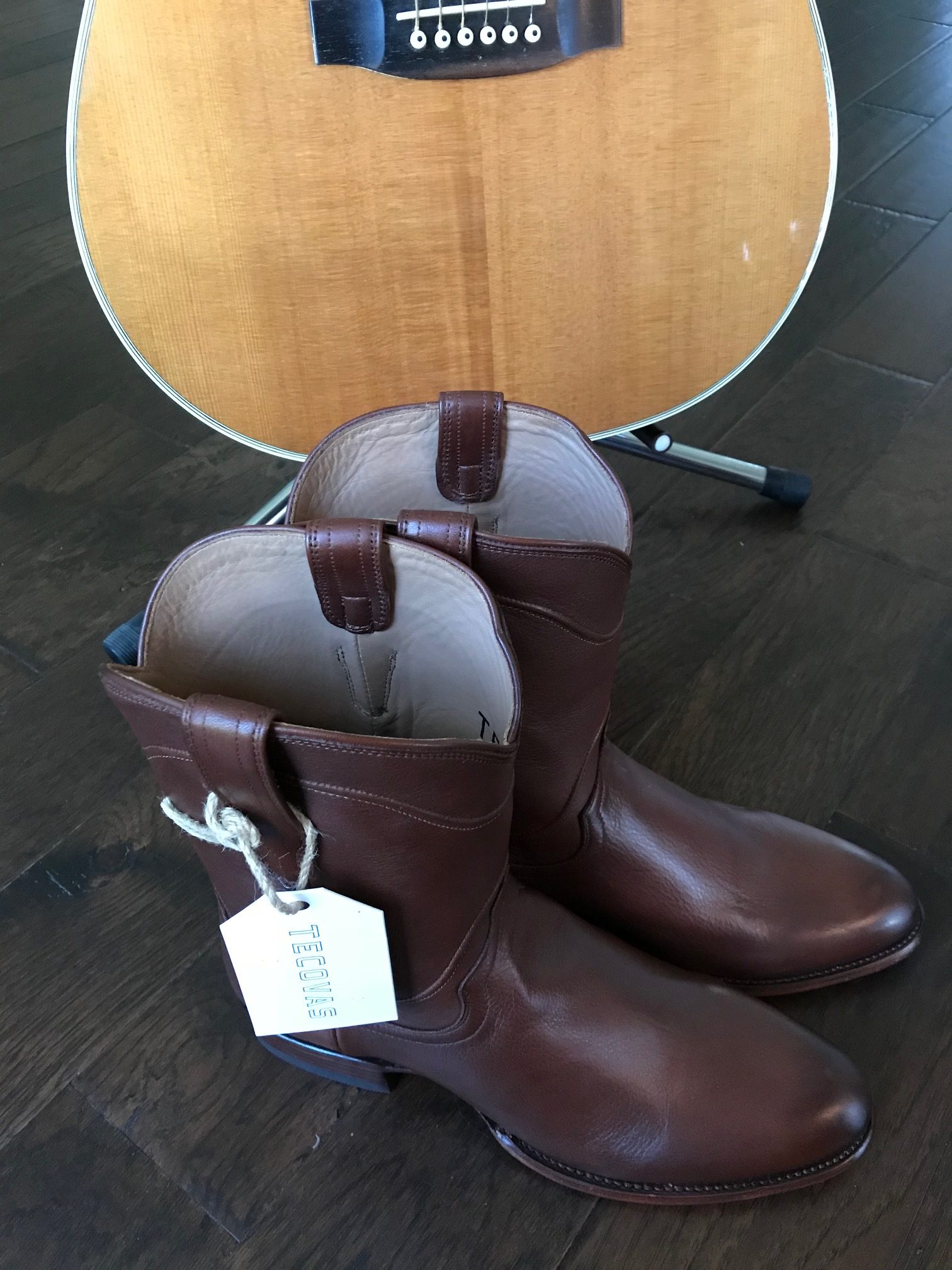 I have worn The Earl for several months now in a variety of circumstances. Around town, out on the ranch, and to the dance hall. I very much like the Bourbon Calf color and overall high-quality appearance. Great looking boot!