Taiga Coolers is a veteran owned company.  These high-quality coolers are manufactured and assembled right here in Texas.  The coolers are injection molded of nearly indestructible poly-propylene that is FDA compliant for food contact and include anti-microbial additives.  Taiga graciously sent us two of their awesome 27 Quart coolers in Woodland Camo for review.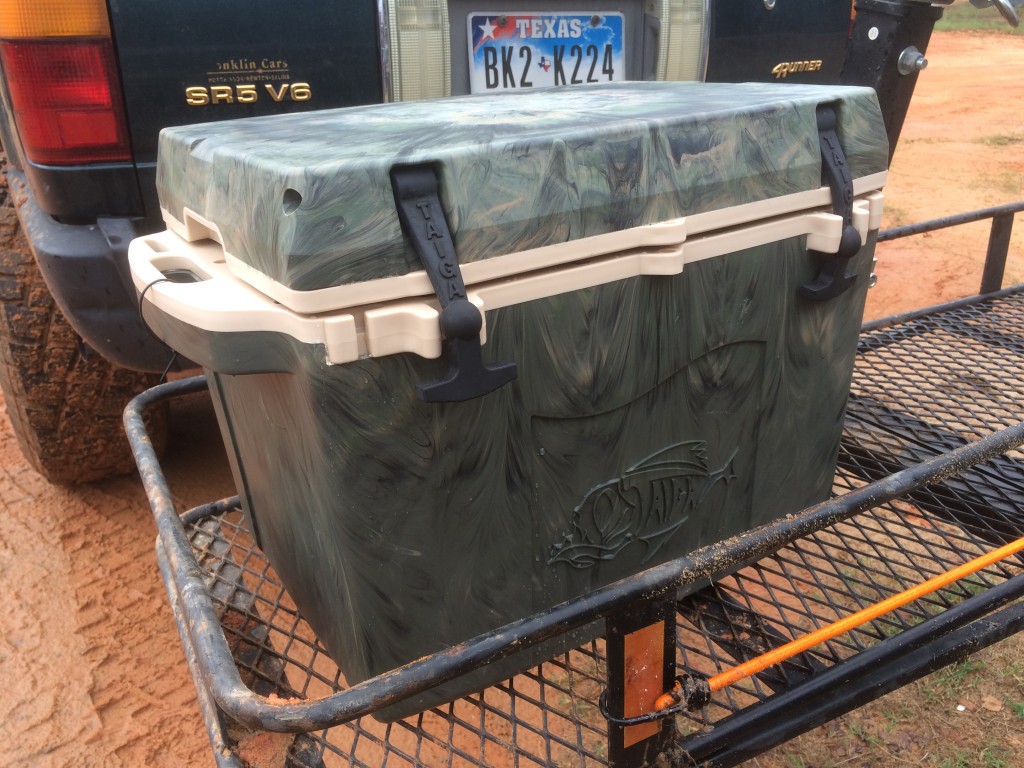 Taiga (pronounced ty-gha) is a relatively new company that is quickly building a reputation for producing tough, rugged coolers that retain ice for days.  The first thing you notice is the quality.  Everything about the product is first-rate.  The 27 Quart cooler is perfect for a typical day out hunting or fishing.  We packed it full of drinks and sandwiches and headed out on the ranch chasing hogs and whitetail deer.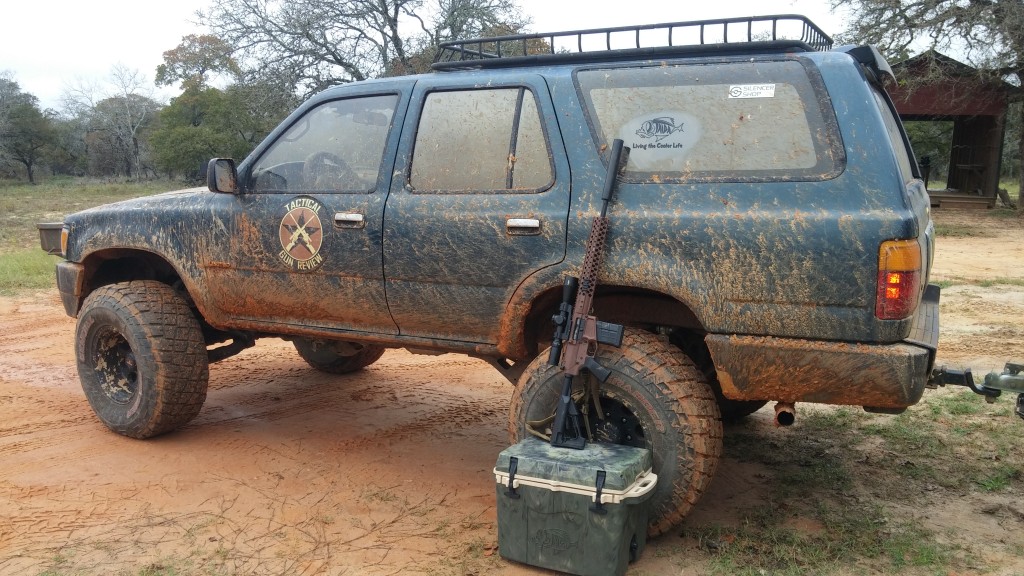 Several features of the Taiga Coolers that I immediately appreciated:
The 27 Quart cooler is just a bit bigger than the 20 Quart Yeti Roadie.  This extra capacity is ideal.
The four Hydro-turf traction feet prevent the cooler from sliding around.
Two tie-down straps work without obstructing the lid from opening.
Seamless, no-leak design.
Limited lifetime warranty.
The Woodland Camo pattern is a really nice option.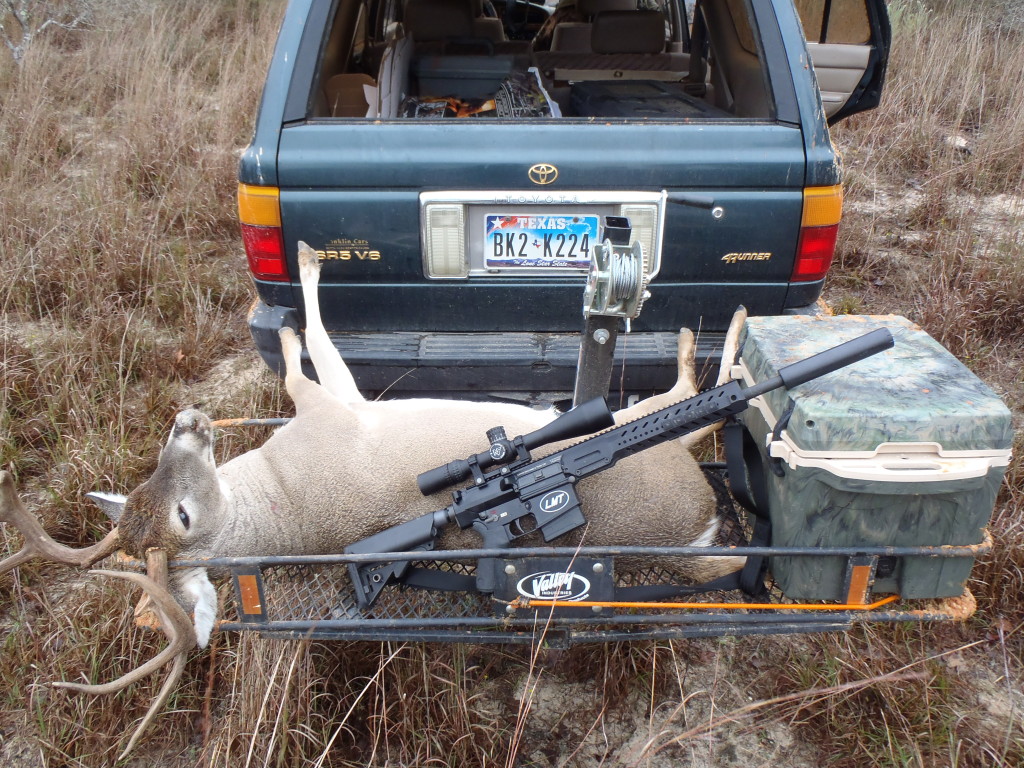 We expect a cooler to take some abuse and come back for more.  Life in the woods or out on the water isn't always sunny, calm, and pleasant.
Taiga Coolers come with a 60 day money back guarantee.  We love to support Texas companies and Taiga Coolers has earned our endorsement.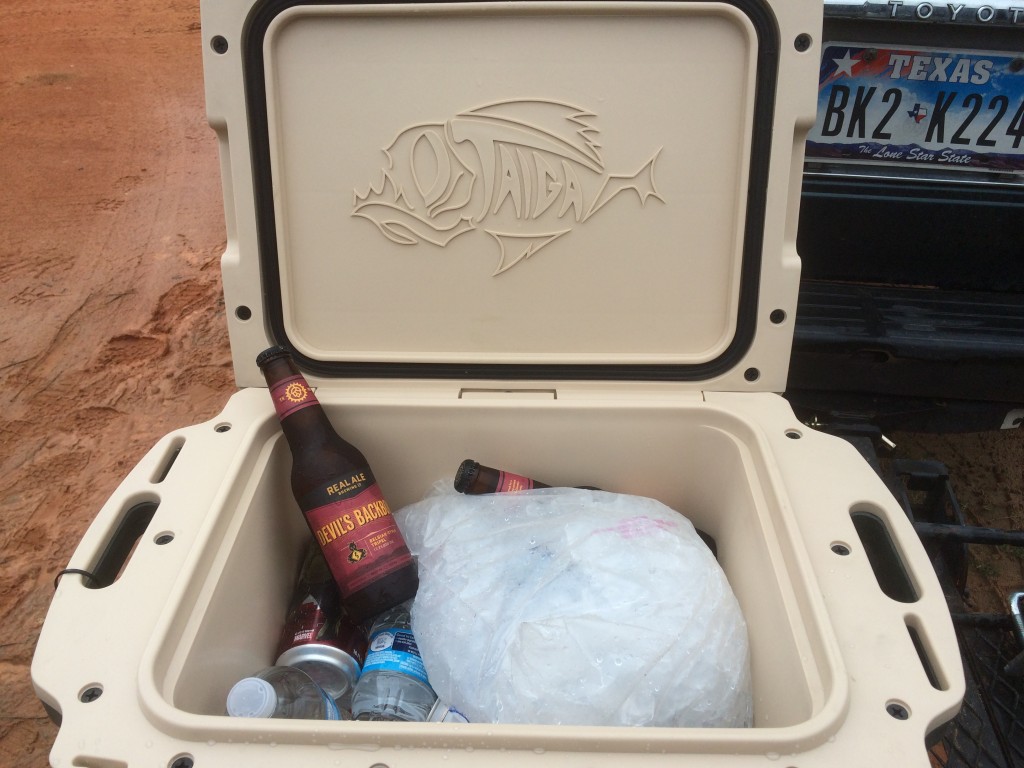 Follow Taiga Coolers on Facebook
www.TacticalGunReview.com
The following two tabs change content below.
Publisher of Tactical Gun Review and Texas Outdoors Network. Mike wisely spent his youth hunting and fishing in South Texas.
Latest posts by Mike Coker (see all)