We have been running our 2017 Polaris Ranger XP 1000 Hunter Edition for several months now and remain impressed with its power, ride, and capability.  The ProStar engine produces a strong 80hp and 61 lb-ft of torque which translates into real world performance.  Everyone who drives it remarks on how fast and powerful it is.  While cruising along a dirt road at 20mph it will snap your head back if you floor the accelerator pedal!
Our use has primarily been in two different environments.  We have a small recreational ranch where the Ranger feels right at home performing various typical tasks like inspecting the pasture and hauling firewood.  The driving is mostly on well maintained gravel roads, across improved pastures, and sundowner cruises.  There are a few spots down at the creek where a standard four wheel drive won't cut it but the Ranger doesn't even spin a wheel even when it is sloppy.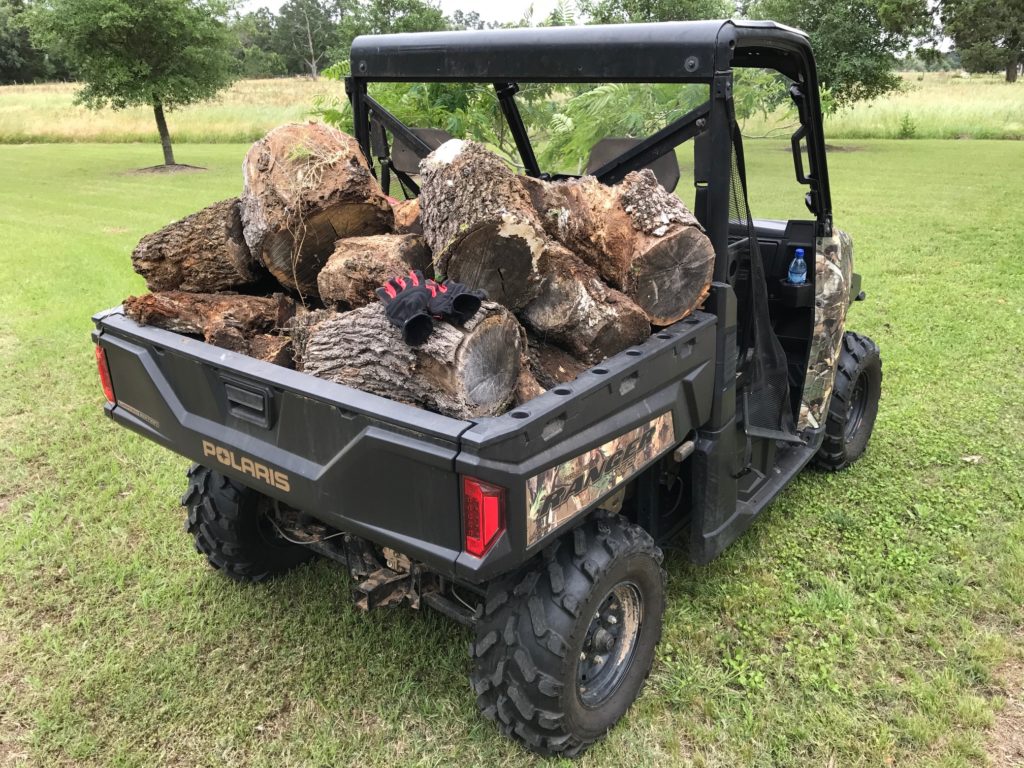 The second environment is much tougher – a 7,000 acre ranch south of San Antonio full of deep sand, rocky hills, mud holes, cactus, and mesquite.  We load up the Ranger with men and gear then run hard over rough terrain.  The XP 1000 is at home in either place.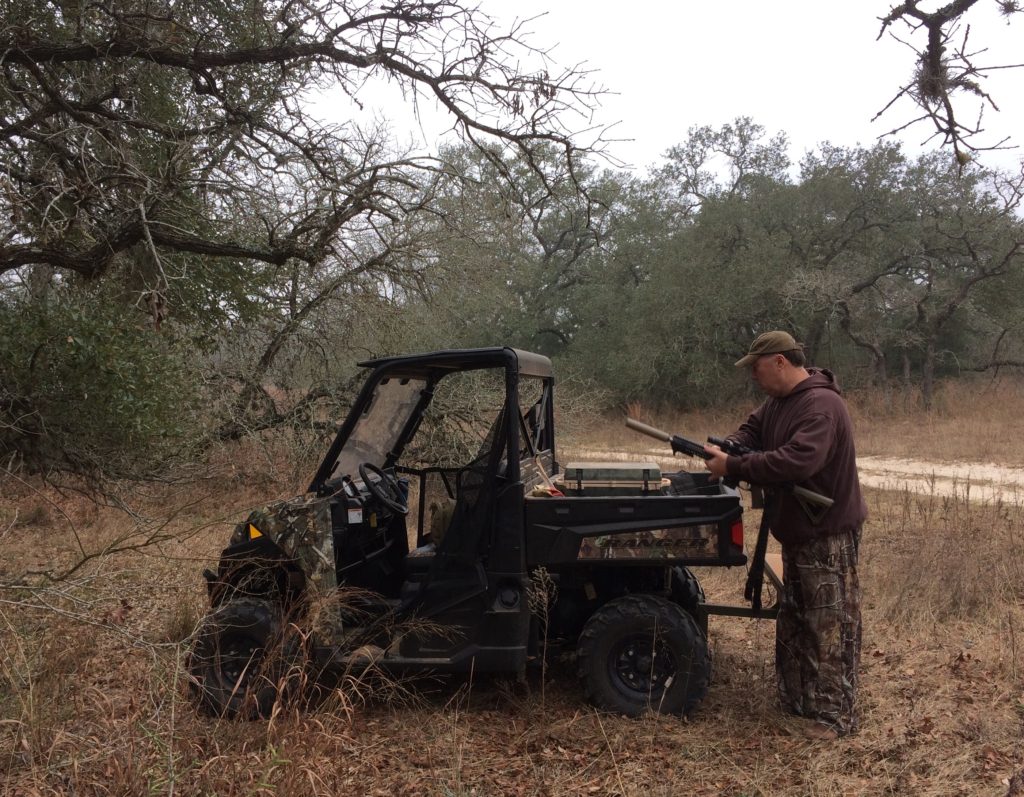 As to the drivetrain,  I typically run in Turf mode when on hardpack gravel or pavement, High 2WD on loose dirt roads, and Low 4WD in deep sand or steep hills.  I generally leave the throttle control in Standard.   Occasionally I will select High 4WD on certain trails or jeep trails.  In all conditions so far, the Ranger has more than been up to the challenge.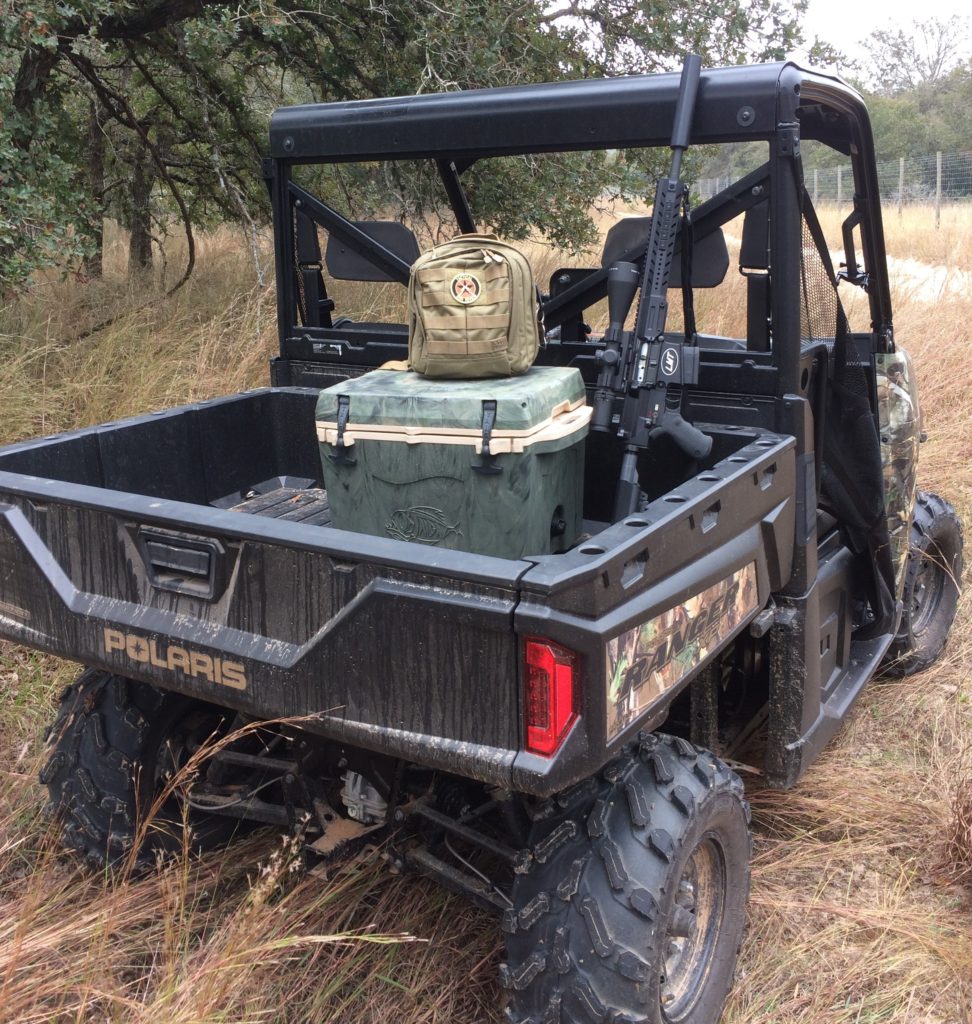 I have installed a factory Polaris steel roof and the Polaris Lock  & Ride Pro Fit Hard Coat Poly windshield.  I chose the steel roof so that I could stand on it if necessary and to later install a light bar.  Windshield choice was a real struggle.  I eventually decided on the Lock & Ride Hard Coat because I don't necessarily want the windshield on all the time.   It is much-appreciated protection during the winter but for casual use around our ranch during the summer I prefer the open cab.  The Lock & Ride poly can easily be installed and removed by one person in under a minute.  The Hard Coat is a required (in my opinion) upgrade over the standard poly which scratches too easily.  The guys at Polaris West in Katy, TX are great – highly recommended.
The first weekend after I bought the windshield it was very cold and rainy.  The type of day you would really prefer to sleep in but yet you are excited to head out into the darkness.  I would have driven my truck (and gotten it filthy muddy) before installing the windshield.  The windshield made all the difference and the ride out wasn't bad at all.  A little rain from the side but the windscreen kept the cold rain off our faces.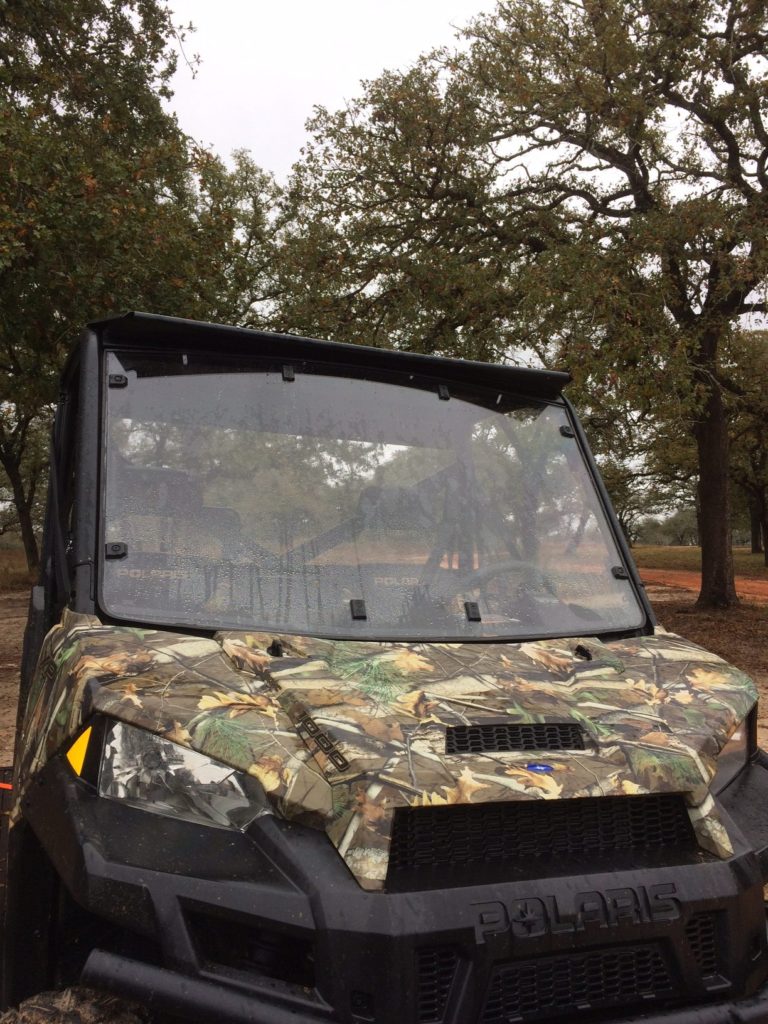 My next modification is to move the shocks to the inboard position. This effectively moves the shocks more "vertical" and results in a free 1″ lift kit.  The bike could see a lift kit and bigger wheels at some point.
We have about 25 hours and 350 miles on the Ranger.  To date, it has not used any oil or water (note, I did top off the cooling system after a week or two but that is not uncommon.)  It fires up quickly even after sitting for a couple of weeks but I am diligent about adding Ethanol gas treatment with every refill.  It will receive an oil change and fresh air filter within the next week or two.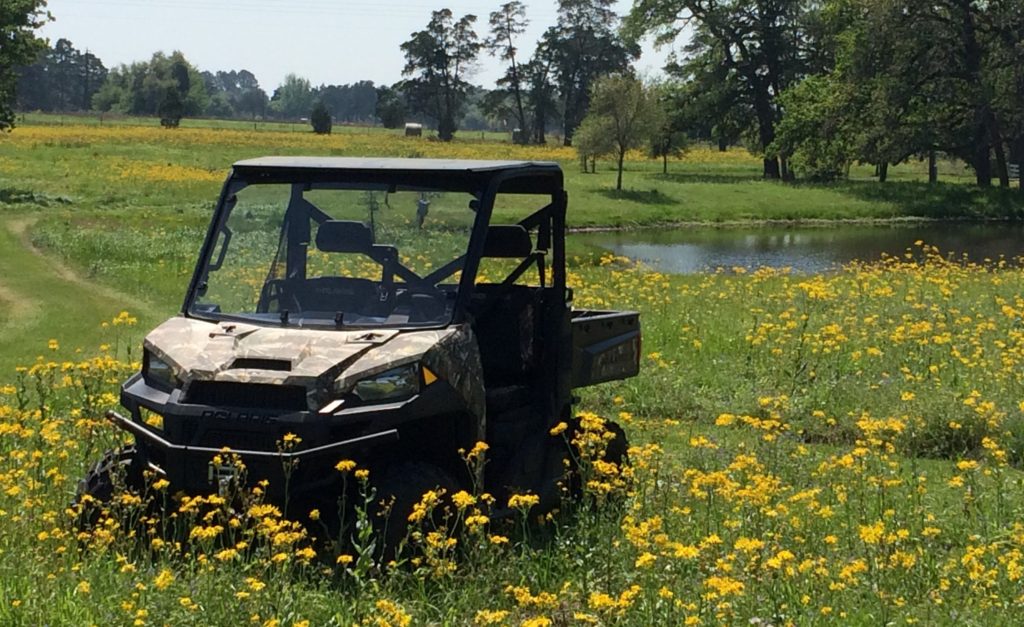 The Polaris Ranger XP 1000 suspension provides a smooth ride on pavement while retaining the rugged capability to head off-road.  At times, it runs smoother than my Ford F-150.  I have hit cattle guards at 40 mph and it just floats over them.  It truly is a pleasure to drive.
Performance is outstanding.  The Active Descent Control works as advertises and safely gets us down a couple of steep hills of loose rocks even with three adults in the cab.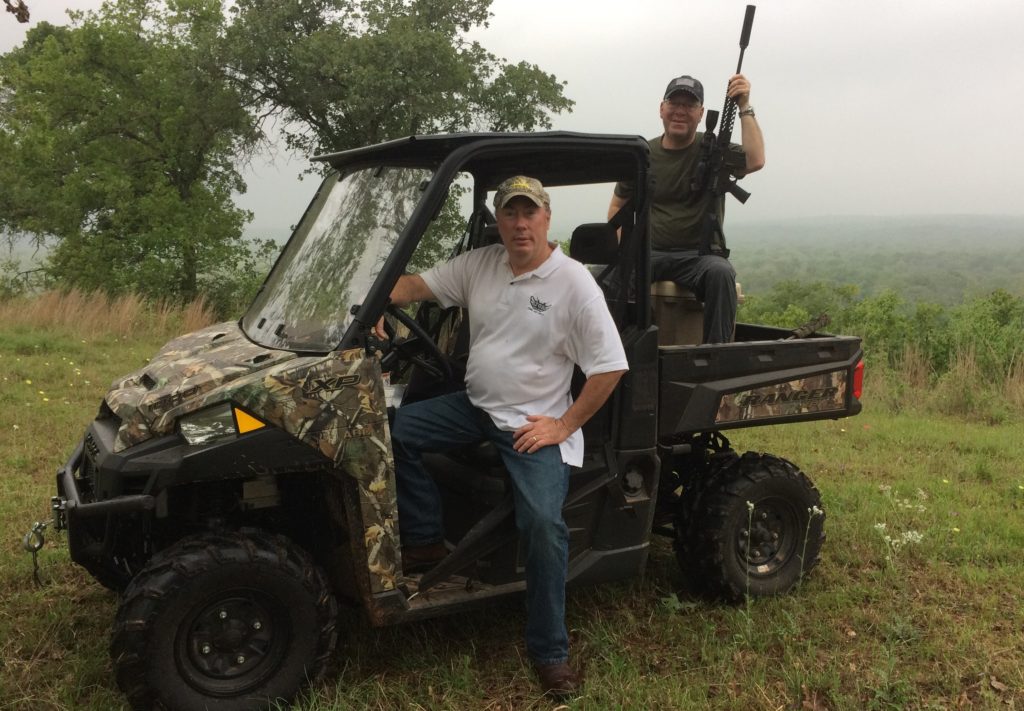 The rear cargo box gets lots of use hauling guns, ice chests, firewood, and tools.  It is awesome for filling a couple of deer feeders.  Cleaning it out is a breeze thanks to the gas assisted dump and tailgate.
The Polaris Pursuit Camo bodywork looks great in the woods and shows no sign of scratches or scrapes.  I generally wash it with a garden hose and microfiber cloth.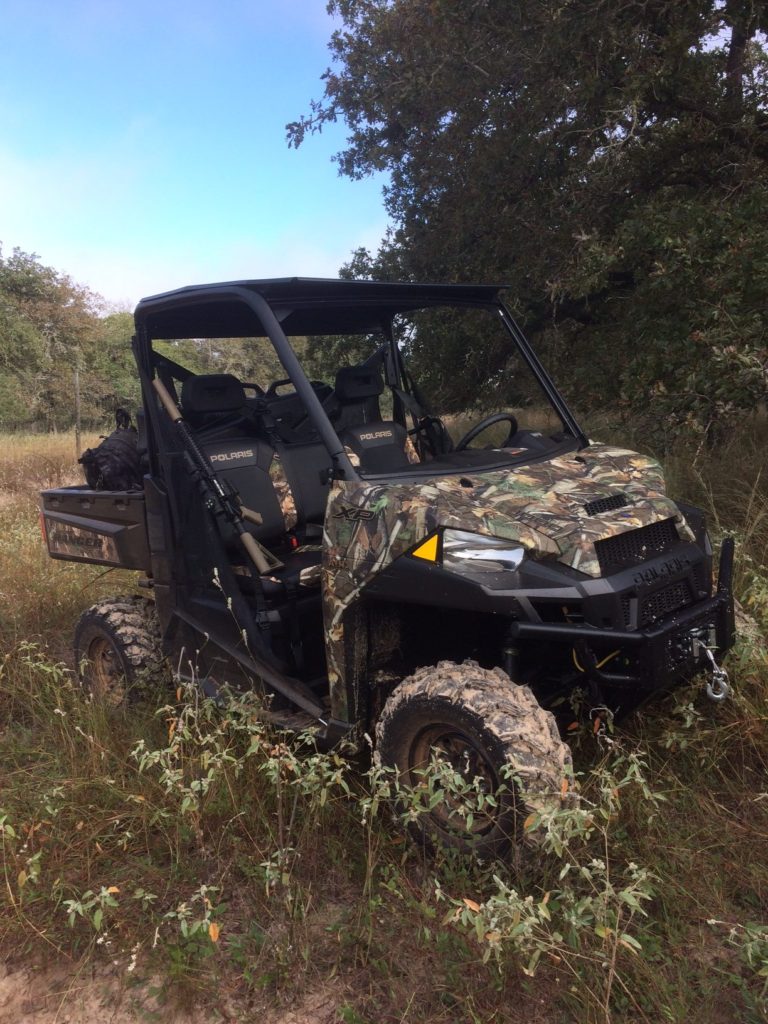 Lots of guys on our hunting lease have Rangers, Mules, and Gators.  The Rangers are by far the most popular side-by-side with this hardcore group due to the speed, comfort, and reliability.  Someone asked me what was the difference between a Mule and a Ranger and my response was that the Kawasaki is indeed a Mule whereas the Ranger is a racehorse.
2017 Polaris Ranger XP 1000 Hunter Edition full specs here.  
This is an update to our First Drive review.
MSRP $16,999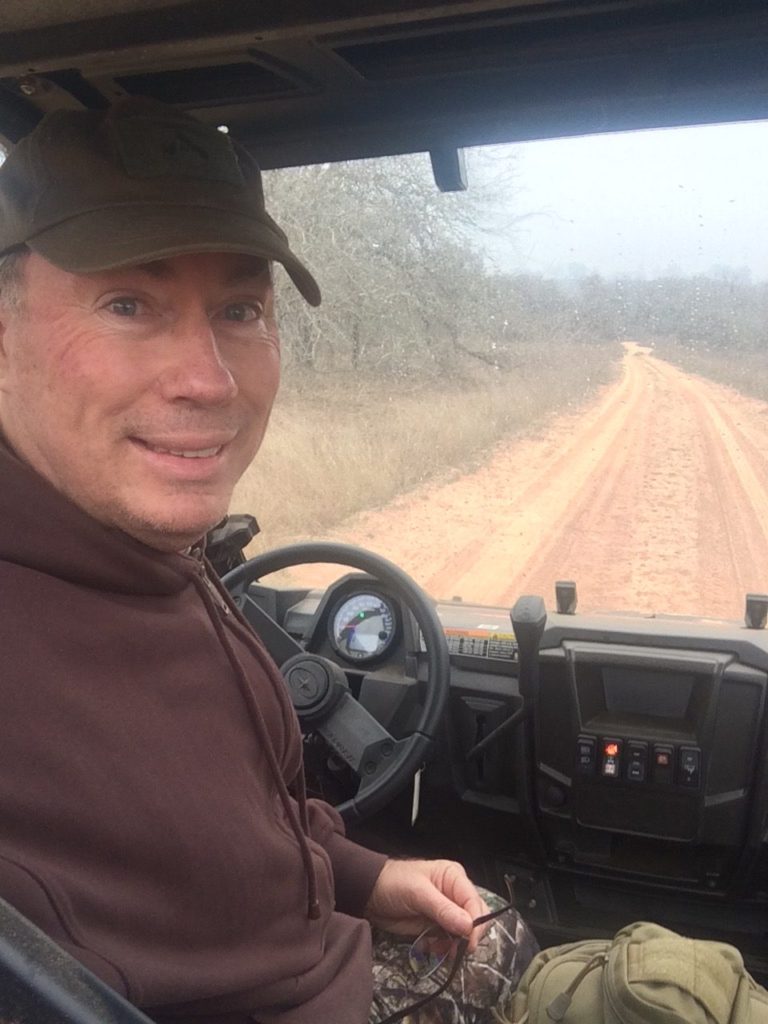 The following two tabs change content below.
Publisher of Tactical Gun Review and Texas Outdoors Network. Mike wisely spent his youth hunting and fishing in South Texas.
Latest posts by Mike Coker (see all)