The new 2017 Polaris Ranger XP 1000 is the most powerful Side-by-Side available today.  The 999cc twin-cylinder ProStar engine delivers 80 horsepower and 61 lb-ft of torque.  Texas Outdoors Network has one of the first Ranger XP 1000 vehicles to hit the dirt.  Ours is the Hunter Edition (of course!).
The XP 1000 Hunter Edition includes:
Polaris Pursuit Camo bodywork.
Cut-and-sew seats.
4500lb Polaris heavy duty winch.
Lock-and-Ride gun scabbards.
Active Descent Control.
Electronic Power Steering.

Polaris Ranger XP 1000
Ranger XP 1000 Performance.
The Polaris Ranger XP 1000 takes over from the highly successful XP 900.   Where the XP 900 has an 875cc ProStar engine producing 68hp, the XP 1000 has a 999cc engine producing 80hp!  By comparison, the Kawasaki Mule PRO-FXT has a 812cc engine producing a puny 47hp.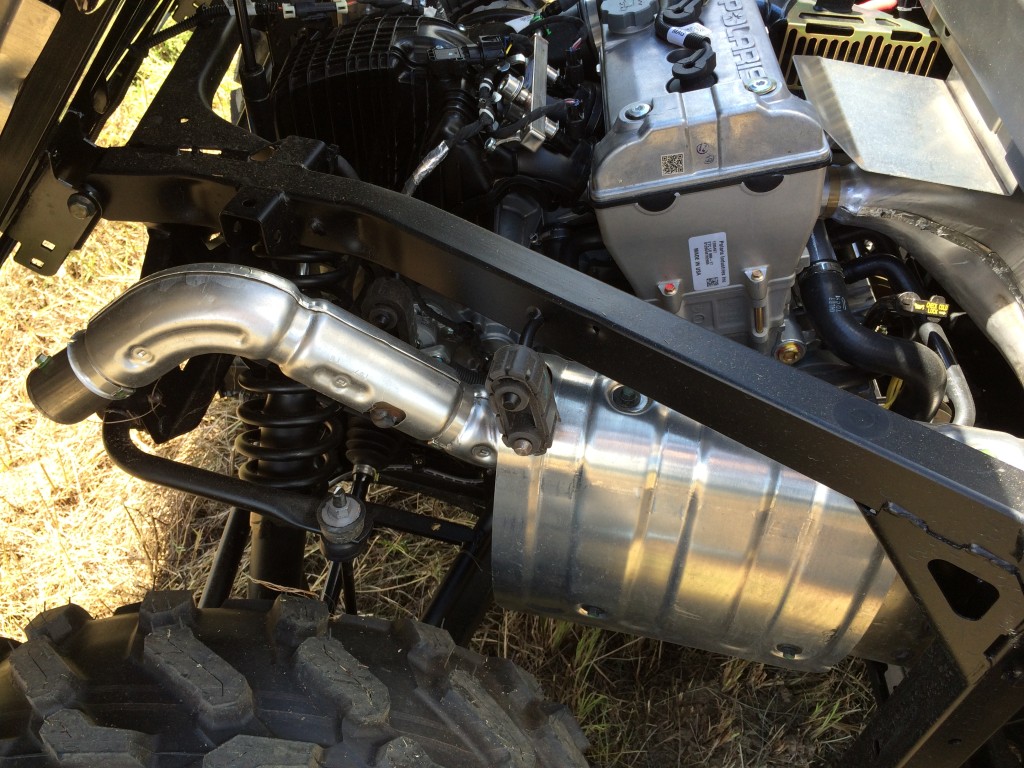 There are three drive modes – unlocked differential (turf-mode), 2 wheel drive with locked differential, and Pro-Lock On-Demand All Wheel Drive that engages all wheel drive automatically as conditions dictate.  As this is our First Drive report, I have not had the opportunity to really push the AWD capabilities but have run quite a bit of hard-pack dirt roads in turf-mode and done some low-speed crawling in AWD.  We will have a more comprehensive driving report coming soon including a test of the Active Descent Control.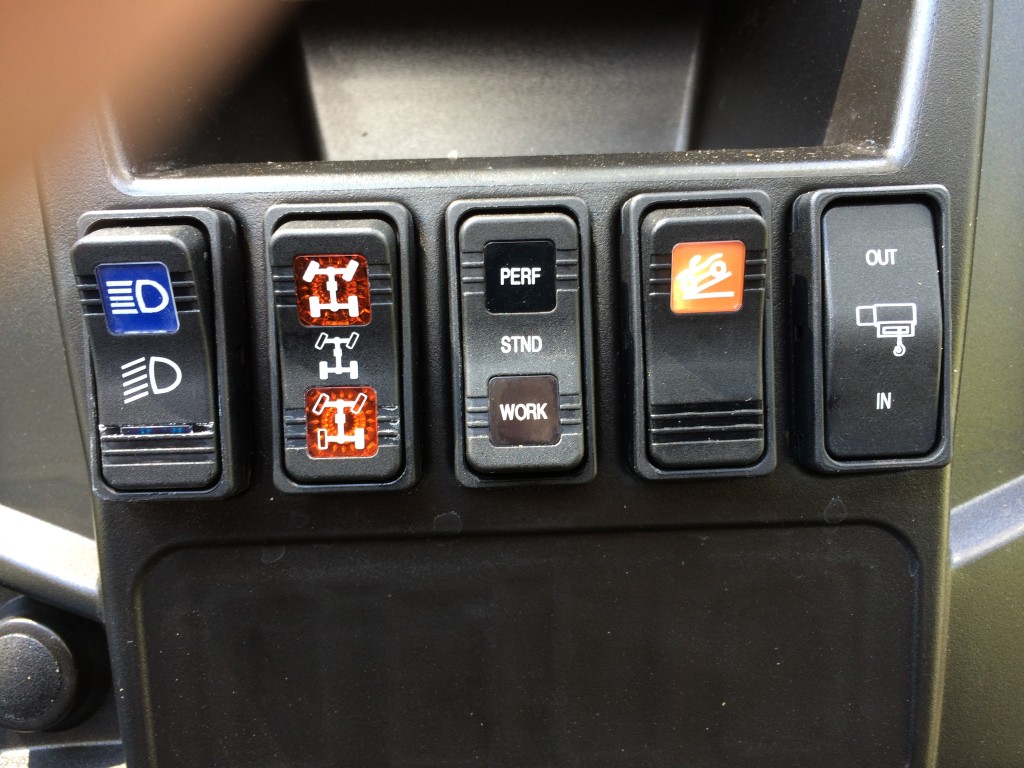 The three-mode throttle control features settings for Work, Standard, and Performance.  Work mode is for precise control such as backing a loaded trailer, Standard mode is for general all-around driving, while Performance mode is for going flat-out.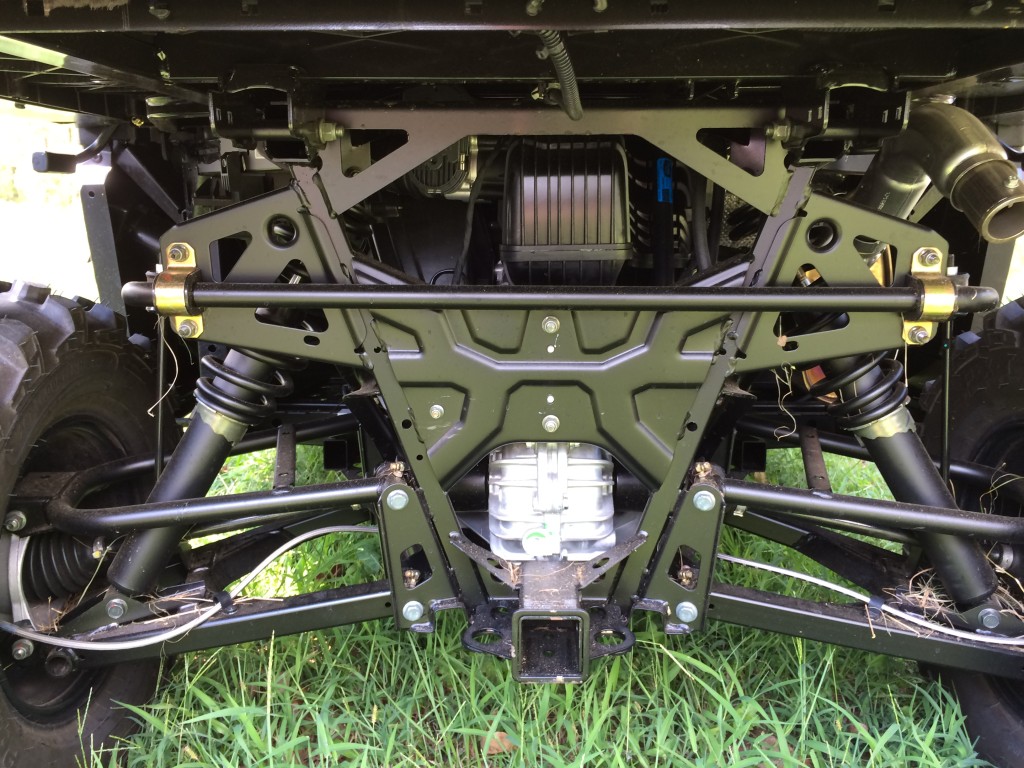 26″ PXT tires, adjustable shocks, 10″ suspension travel at all four corners, and 12″ ground clearance.  The Ranger is known for a smooth ride and I'm impressed so far.  Be interesting to see how it performs with three men, gear, and muddy trails.   The tilt steering wheel and adjustable driver's seat add to the comfort.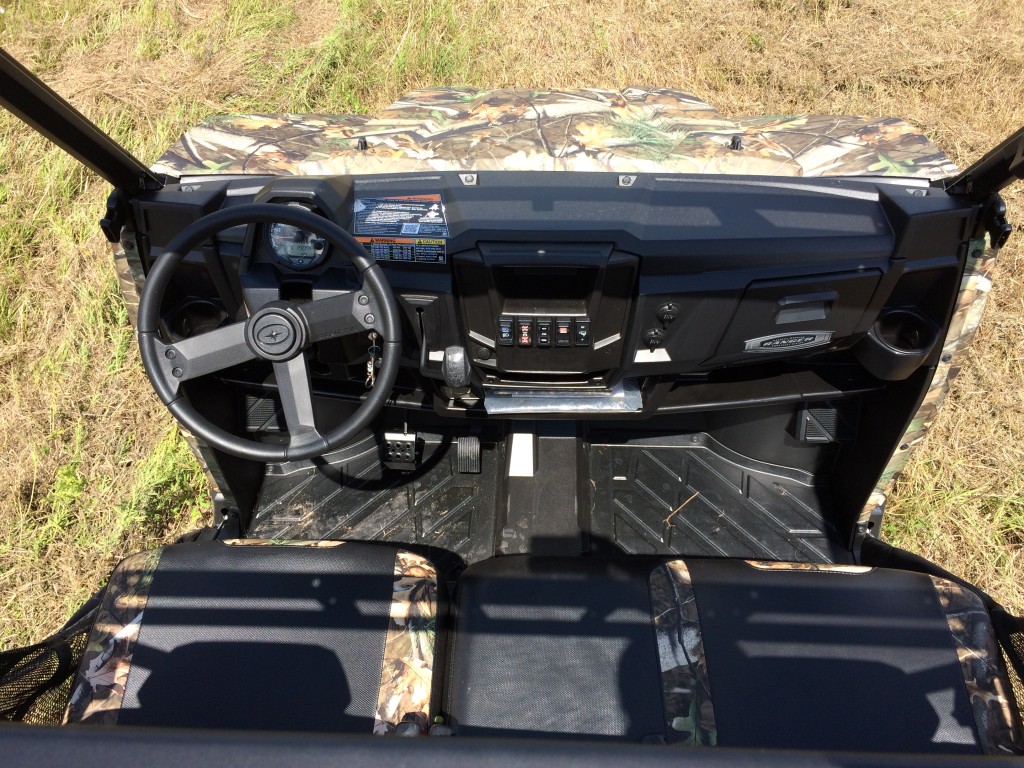 This is my first utility vehicle with Electronic Power Steering and it is definitely a worthwhile upgrade.  You aren't fighting the wheel on rough terrain and it is very comfortable when cruising on dirt / gravel roads.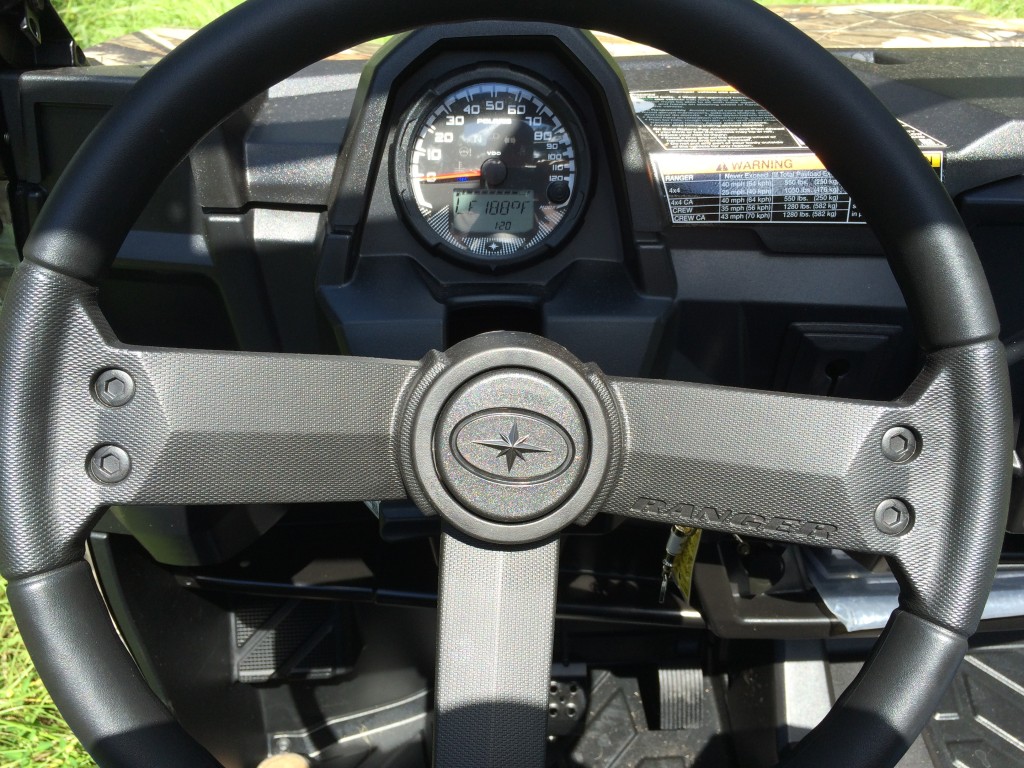 Cargo capacity is 1,000 pounds of payload.  Towing capacity with the standard 2″ receiver is 2,000 pounds.  The bed has tie downs in all four corners and utilizes the Lock & Ride accessories.  For example, the gun scabbards can be installed or removed in seconds by operating a latch at each end.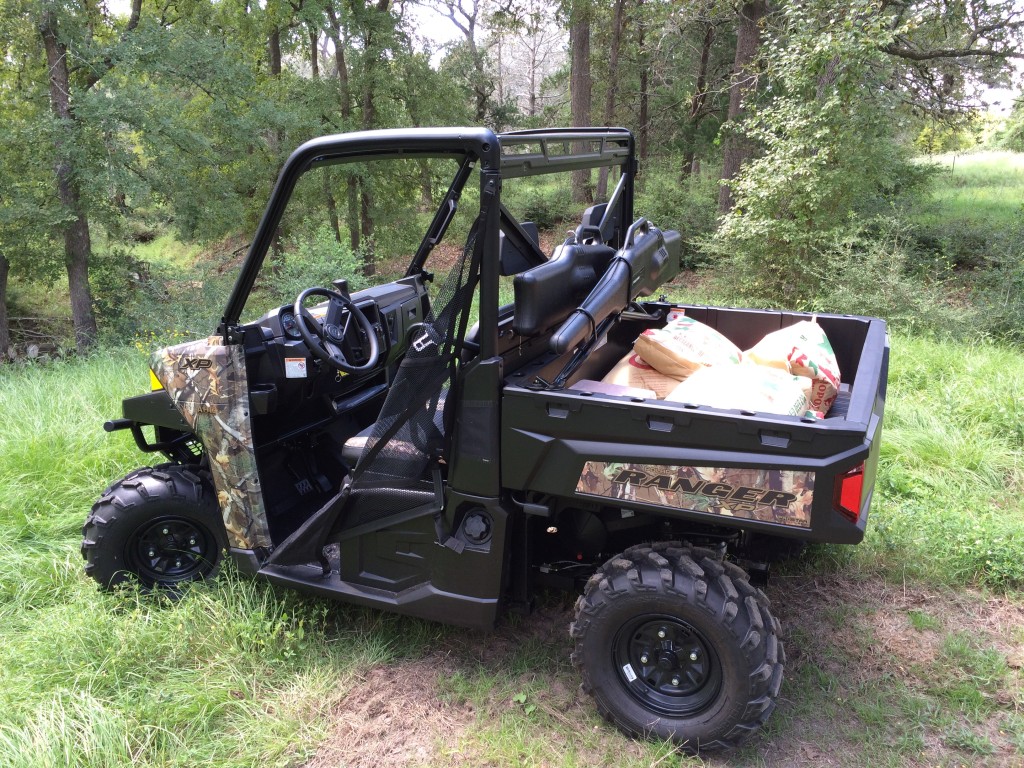 Polaris offers a complete line of accessories – complete cab systems, roofs, windshields, dog kennels, gun racks, you name it – outfit your Ranger for your lifestyle.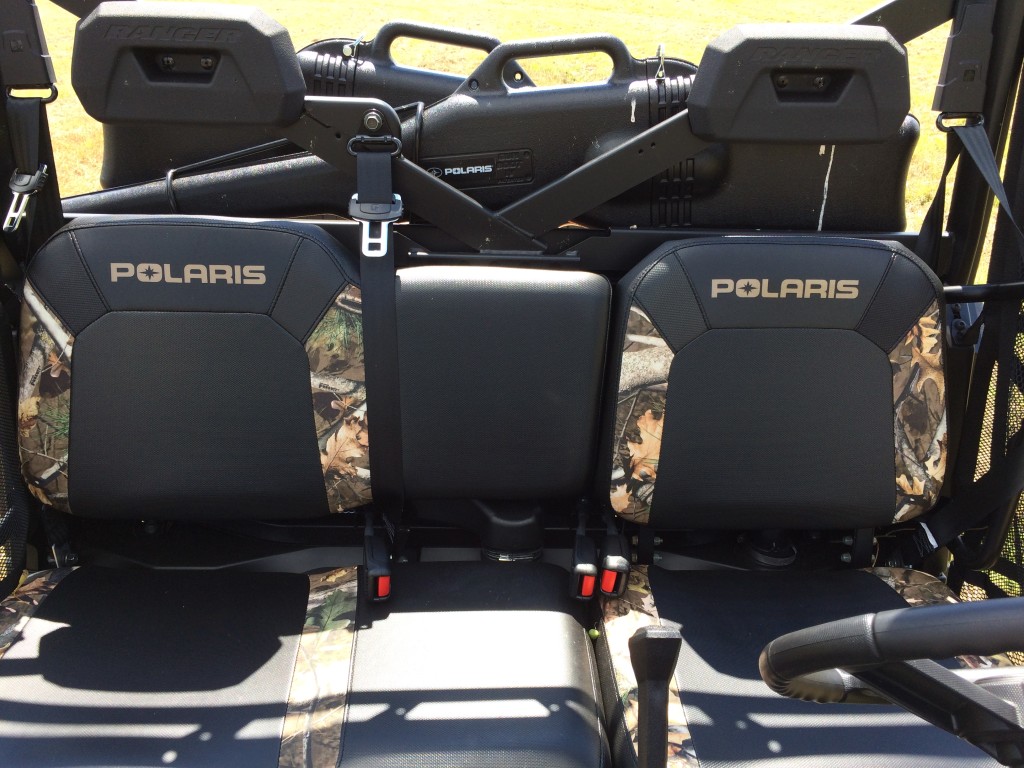 I picked up my Ranger at Tommie Vaughn Polaris in Columbus, Texas.
Polaris Ranger XP 1000.  MSRP $15,999.  Hunter Edition $16,999.
The following two tabs change content below.
Publisher of Tactical Gun Review and Texas Outdoors Network. Mike wisely spent his youth hunting and fishing in South Texas.
Latest posts by Mike Coker (see all)