We have run many of the popular deer corn feeders and, hands down, we prefer All Seasons Feeders built in San Antonio.  Not only do they make an outstanding product but their customer service is top-notch.  Their 300lb broadcast feeder is the gold standard by which other feeders are measured.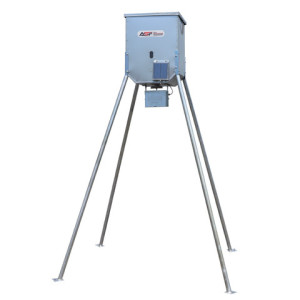 The product line has evolved over the years to include a variety of capacities, styles, and purposes.  They even manufacturer bird feeders, hunting blinds, fire pits, and BBQ pits.What do we like about All Seasons Feeders?
Rugged construction.
Reliable operation.
Most feeders include the solar charger.
The Eliminator spinner on road feeders prevent loss.
THE TIMER.

THE TIMER
I can't say enough about THE TIMER.  It is simply the best timer I have found.  It appears to draw little current, stays accurate, and is so super-simple to program that even someone from Dallas can operate it successfully.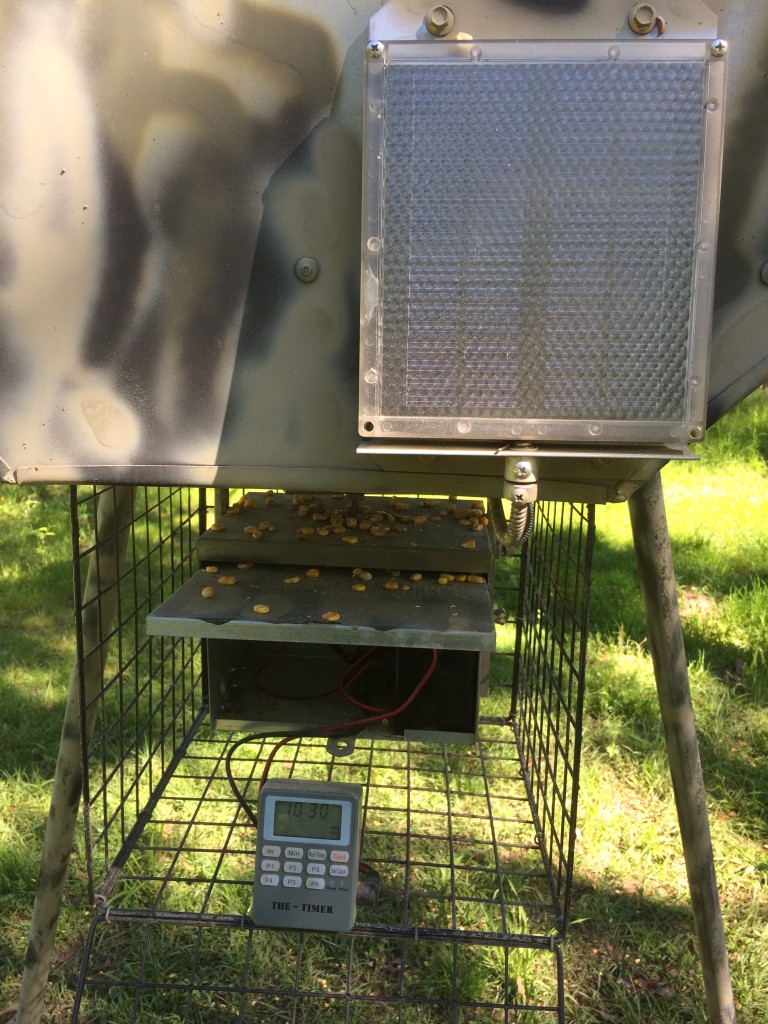 Our hunting ranch is in the Sand Hills south of San Antonio and it is notoriously tough on gear.   The fine sand particles get into everything.  Eventually, the Eliminator spinner just quit working because it was so gummed up.  All Seasons replaced it free of charge even after I explained the conditions it ran in.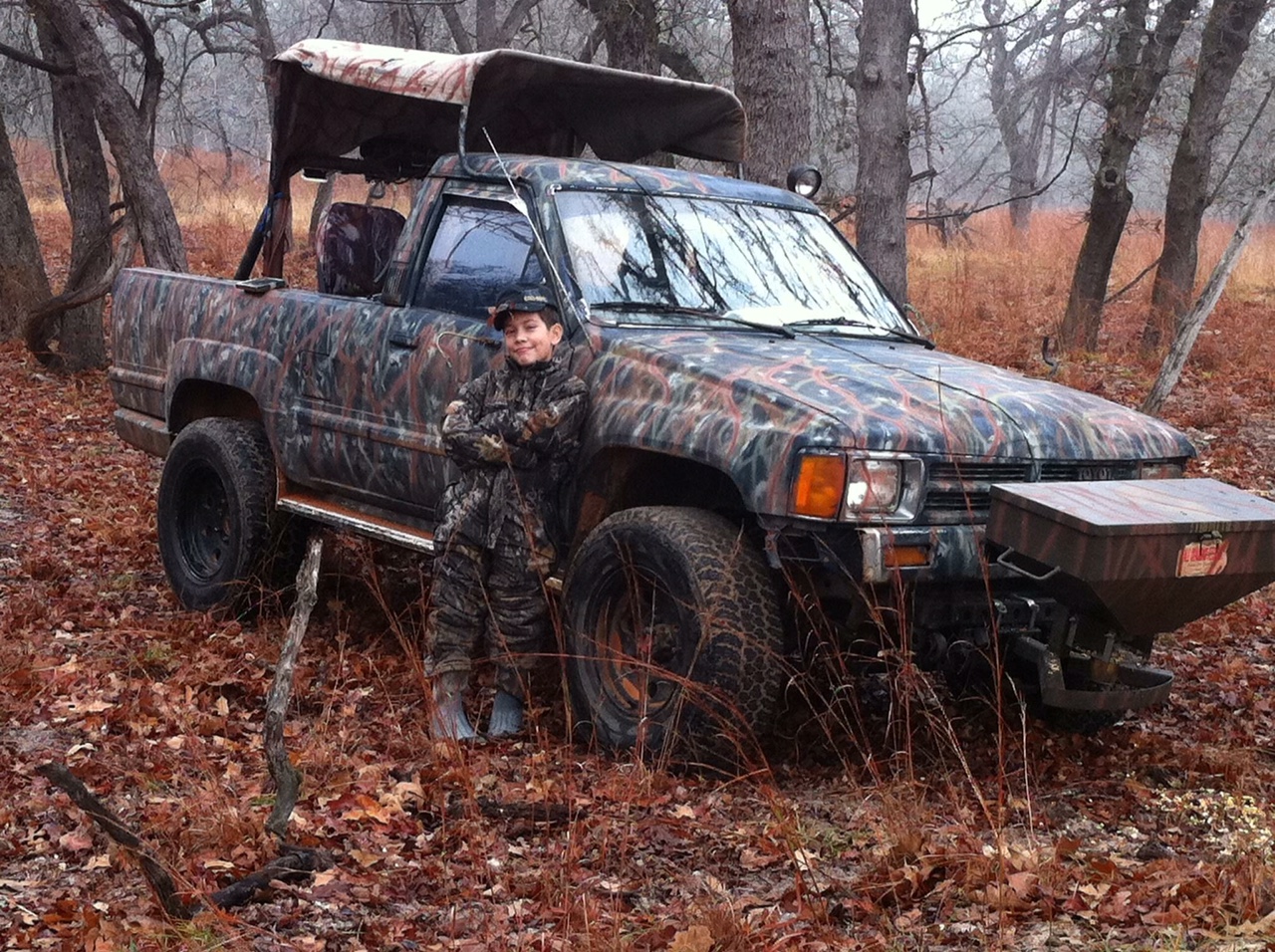 The Hercules Road Feeder has seen lots of use and abuse.  It has banged into trees, rocks, and the ground and just kept on running.  We like to use it to spread corn around stock tanks mid-afternoon and come back about dusk to sneak up on hogs (which are a big nuance in Texas).
I like to paint my galvanized feeders in a dull camo finish.  Just personal preference.  The deer don't care one way or another but I  prefer not to have a big shiny thing in my sight picture while I am out in the field.
You can't go wrong with All Seasons Feeders.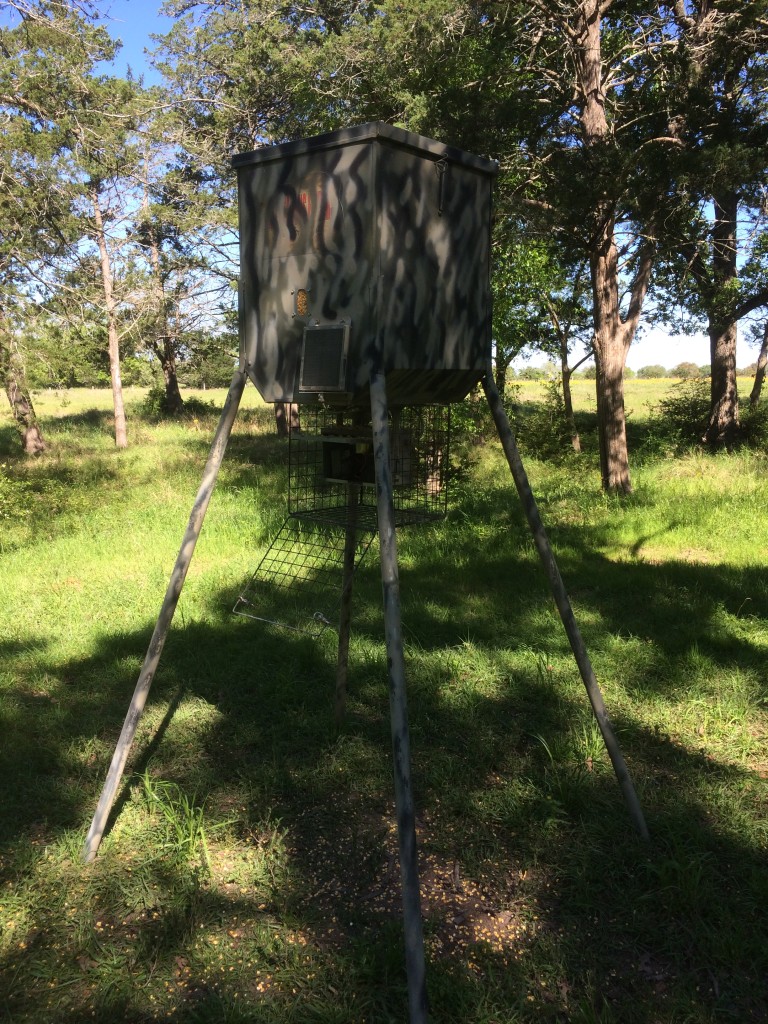 The following two tabs change content below.
Publisher of Tactical Gun Review and Texas Outdoors Network. Mike wisely spent his youth hunting and fishing in South Texas.
Latest posts by Mike Coker (see all)