We added a pair of Bennett self-leveling 10″ trim tabs to our Gulf Coast Classic 18 and could not be more pleased with the performance! One of the best investments ever at only $123. They have made a dramatic improvement in our hole shot while fishing the flats.
Like most boats, our Gulf Coast will run on plane shallower than its draft. That frequently leads to a bit of apprehension as we slow to a stop – will we still be floating? Kind of tough to gauge the depth at speed when you can clearly see the bottom is only about a foot deep. The follow up question is, can we get out of here?
Our Gulf Coast tends to squat quite a bit as it takes off. We raise the jack plate all the way up, trim the motor in tight, and punch it. This immediately causes the bow to rise, the stern to sink, and the motor digs into the bottom. Sometimes we can get out by easing off the throttle, and then trying to surf the follow up wave. That extra 2″ of lift can make all the difference. Other times, we can "spin" or "snake" our way onto plane. Sadly, other times we are forced to idle out a ways before we can get up.
Amazingly, the Bennett tabs have proven to be a revelation. It took a while to mount the starboard tab because we debated endlessly where to place it. In reality, there was only one good spot but it is crazy how you go down the rabbit hole of moving it 1/8″ one way or another. Probably spent an hour on the starboard tab and five minutes on the port tab. A cordless drill, screwdriver, and 3M 4200 is all you need.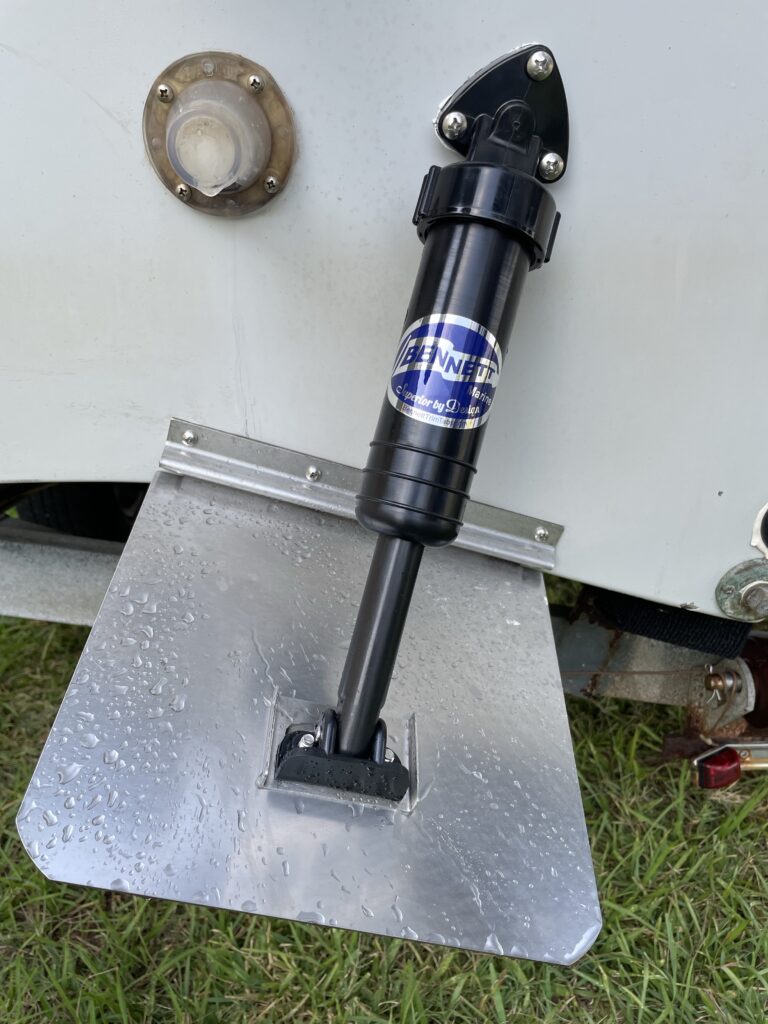 First trip out we were coming out of the marina and I goosed it. I wasn't entirely impressed by any improvement to be honest but I chalked it up to being in the deeper water. Second test, we were in about knee deep water, and again I wasn't that impressed. It seemed like the prop was catching lots of air and the hole shot was so-so. Jack plate all the way up, motor trimmed in tight, same as always. To be fair, the bow rise was greatly reduced but we were kind of sluggish taking off.
Third test, knee deep water or shallower, but this time I bumped the jack plate down just slightly. Like a half-second bump, maybe lowered the motor less than an inch. Hit WOT and wow! The boat jumped up and forward like out of a slingshot! Stayed flat, bow flat, stern didn't squat, and it just leaped onto plane. Amazing difference. I found the sweet spot for our rig.
My brother took the wheel and experienced the same sensation. Night and day improvement in hole shot performance.
The Bennett SLT10 Self-Leveling Tab System is highly approved!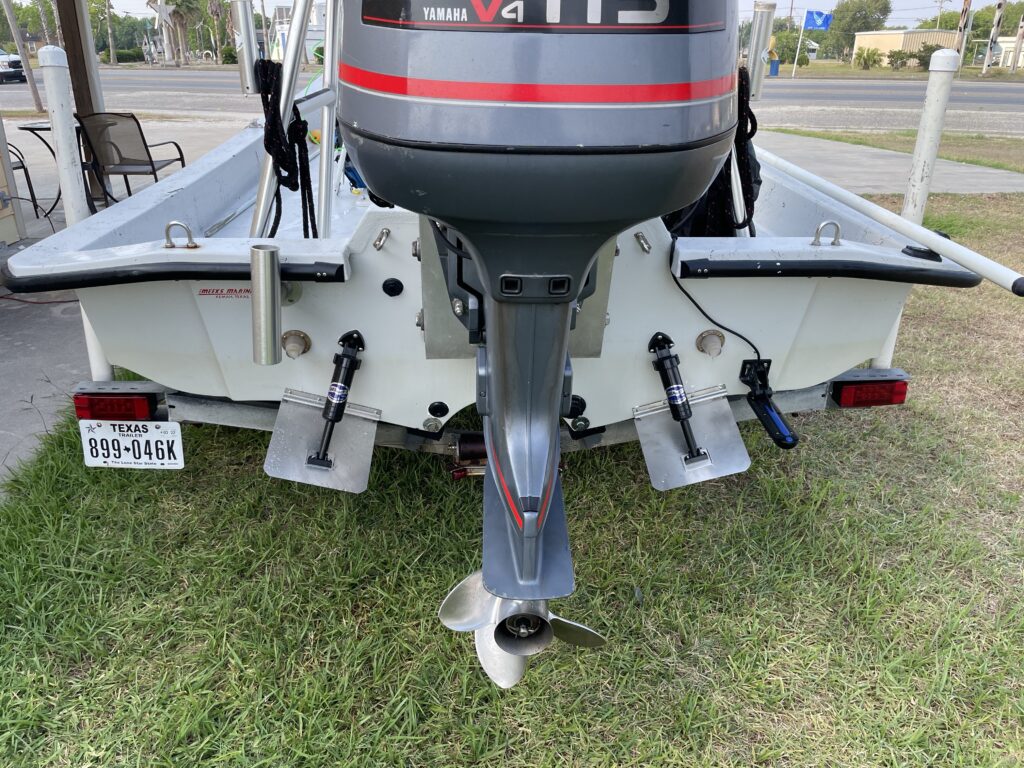 The following two tabs change content below.
Publisher of Tactical Gun Review and Texas Outdoors Network. Mike wisely spent his youth hunting and fishing in South Texas.
Latest posts by Mike Coker (see all)