Looking for a new place to fish?  Try Goose Island State Park near Rockport.  Our family has been going to the Rockport-Fulton area for years and Goose Island State Park is a special place.   There are campsites within the park and the area offers a wide variety of lodging from old-time cottages to new condos.  It is also home to the Big Tree which is well over 1,000 years old.
The park offers a boat launch, a 1,620 foot fishing pier, and good wade fishing.  A variety of fishing guides work the area and strive to put you onto trout and redfish.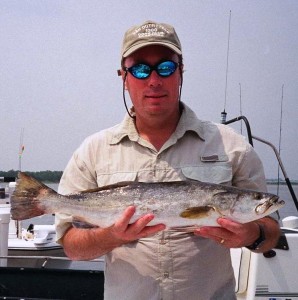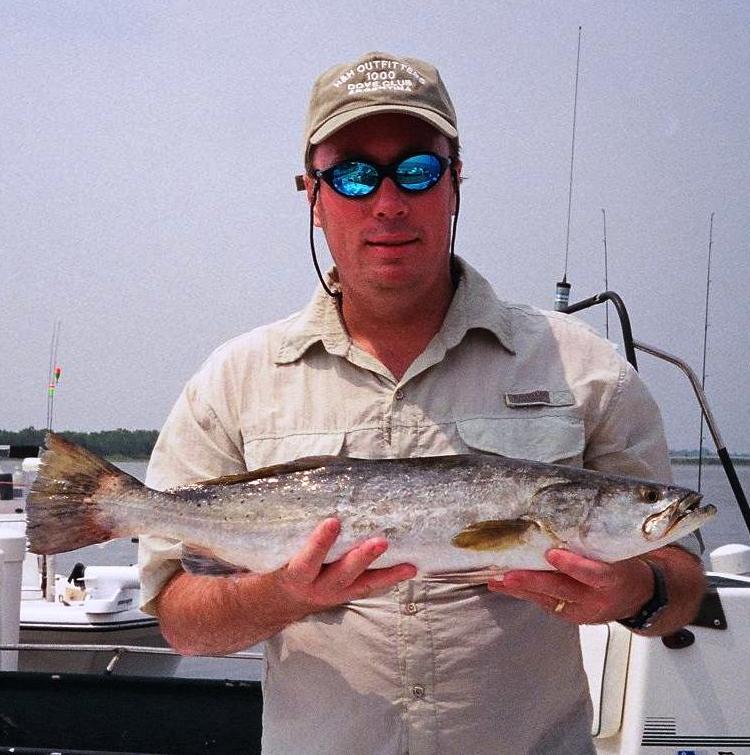 Goose Island State Park sits on the corner of Saint Charles Bay, Copano Bay, and Aransas Bay.  As such, the fishing can be very good for someone without a vehicle and fantastic if you have a boat.  Depending upon conditions and skill level, try live shrimp under cork over the oyster reefs, live croaker over the flats, or tossing your favorite top-water plugs to a grassy shoreline.
For those with a boat, there is a magical place called Cedar Bayou.  'Nuff said.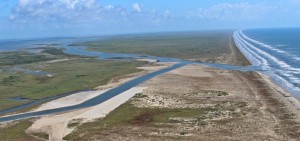 Fishing from a kayak has exploded in popularity and this is a wonderful place for kayak fishing.  There are a number of kayak rental outfits around town who can set you up and give you basic maps of where to go.
Endangered Whooping Cranes winter in the nearby Aransas National Wildlife Refuge.  This is the only wild flock of Whooping Cranes in the world and are frequently spotted while fishing in the area.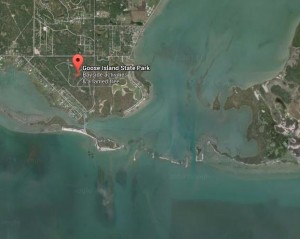 Rockport-Fulton is a charming village (well, it has grown beyond village size in recent years!) that offers fine restaurants and art galleries.  There is plenty enough to do to keep the whole family happy.  It is a family-friendly place and the fisherman without a boat could do worse than to set up at Goose Island and hand the car keys off to the family and let them go explore Rockport-Fulton.  Everyone wins.
Oh, one final bit of advice.  Although it is "saltwater" be aware of the alligators!
http://tpwd.texas.gov/state-parks/goose-island
http://www.rockport-fulton.org/
http://www.texasfishingguides.org/saltwater_fishing_guides_rockport.htm
The following two tabs change content below.
Publisher of Tactical Gun Review and Texas Outdoors Network. Mike wisely spent his youth hunting and fishing in South Texas.
Latest posts by Mike Coker (see all)