Lewis Machine & Tool Company (LMT) is recognized for producing high quality rifles in demand by law enforcement and military.  The British Army and New Zealand Army have selected LMT weapon systems.  The LM8MWS is built around a Monolithic Rail Platform and the Modular Weapon System that allows the operator to easily change barrels and calibers.  My particular rifle is fitted with the standard .308 caliber chrome-lined 16″ barrel 1:10″ twist.  I look forward to adding a 6.5 Creedmoor down the road.  So how well does the LMT .308 perform as a hunting rifle?
First off, our initial review of the LMT LM8MWS .308 can be found here.  That article provides an overview of the rifle's capabilities and specs.
We initially ran the LMT with an Armasight Zeus Pro Thermal Weapon sight for hunting hogs at night.  This is a lethal combination.  Wild hogs in Texas are considered a nuisance and can be hunted by any means necessary.  Hogs are not native wildlife and it is perfectly fine to hunt and kill them at night (legal hunting hours otherwise end at thirty minutes past sunset for game animals).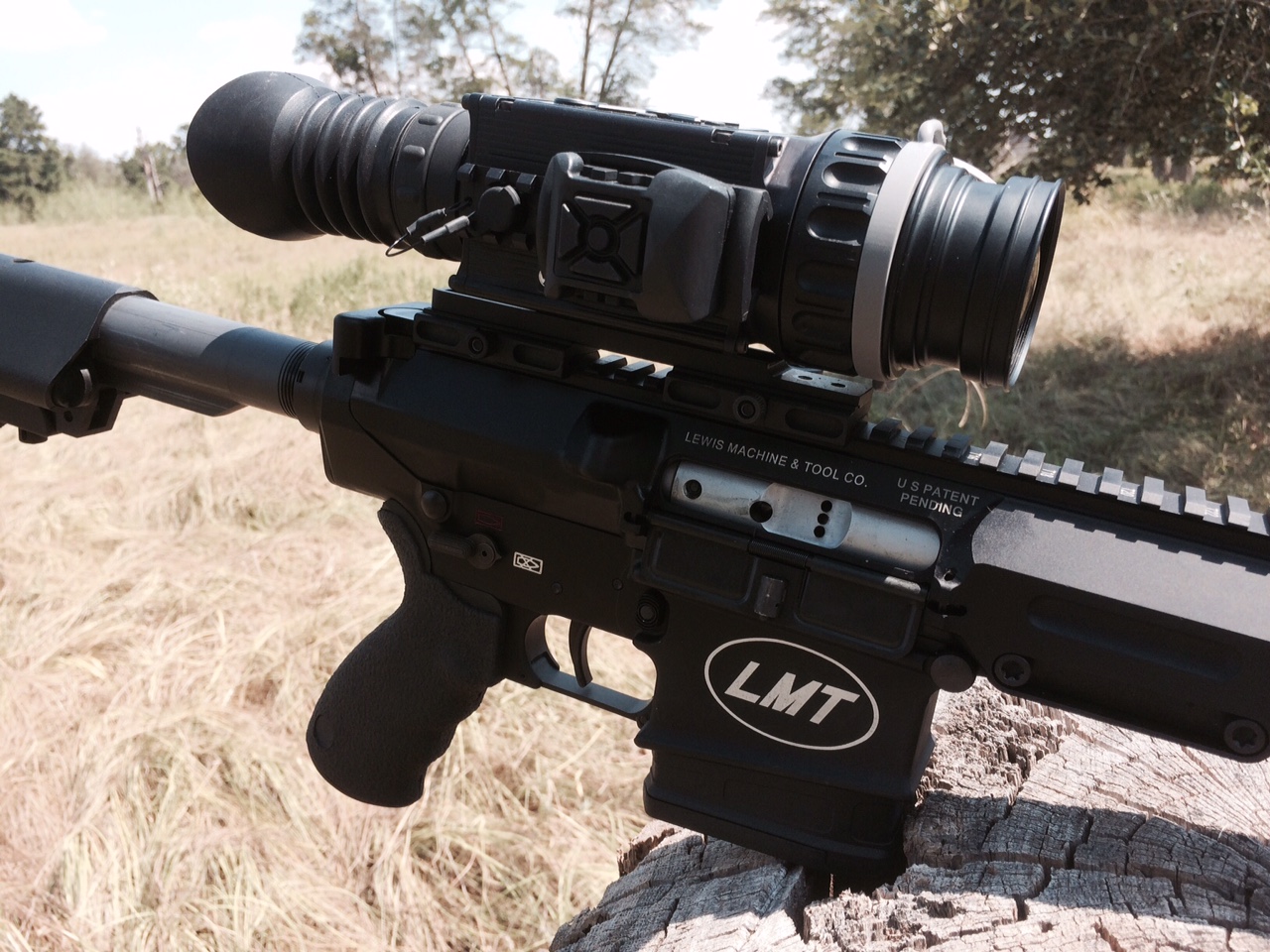 Once deer season opened I mounted a Nightforce NXS 3.5-15X50 scope.  This is a fine scope that is easily more than adequate for the majority of deer hunting in Texas.  The 15X magnification is appreciated when trying to evaluate deer maturity and antler development.  This model also features an illuminated reticle which is helpful at twilight.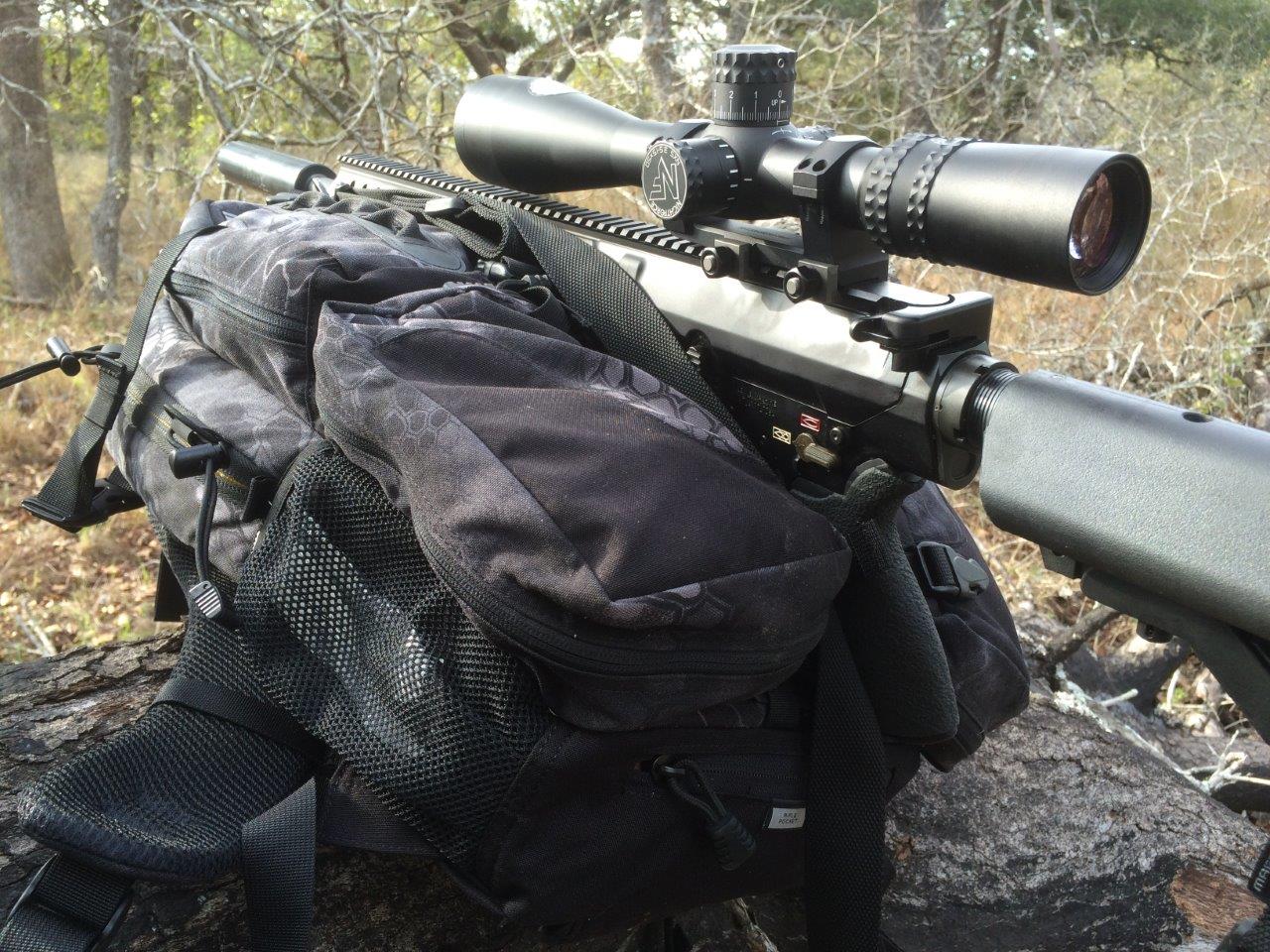 Ammunition used was Barnes VOR-TX TTSX 150gr.  These polymer-tipped lead-free copper bullets simply perform and are highly accurate.  I went to the range to fine-tune the rifle and the first three rounds were slightly high-right in a tight cloverleaf.  One click left, one click down and I was absolutely dead zero.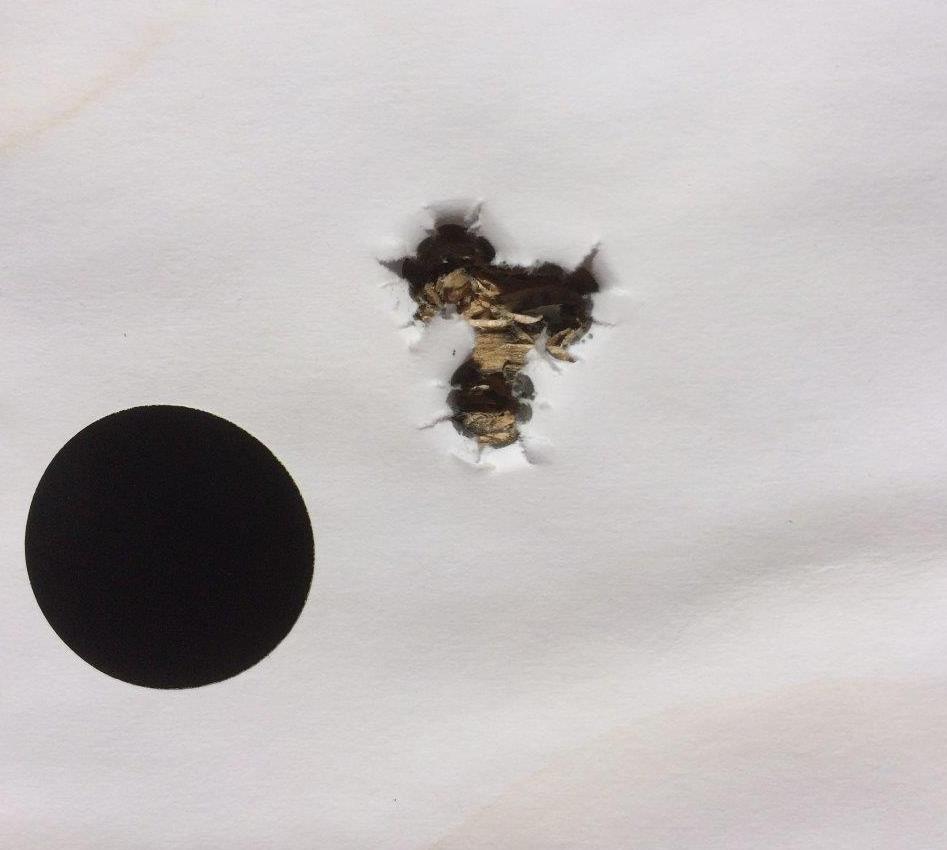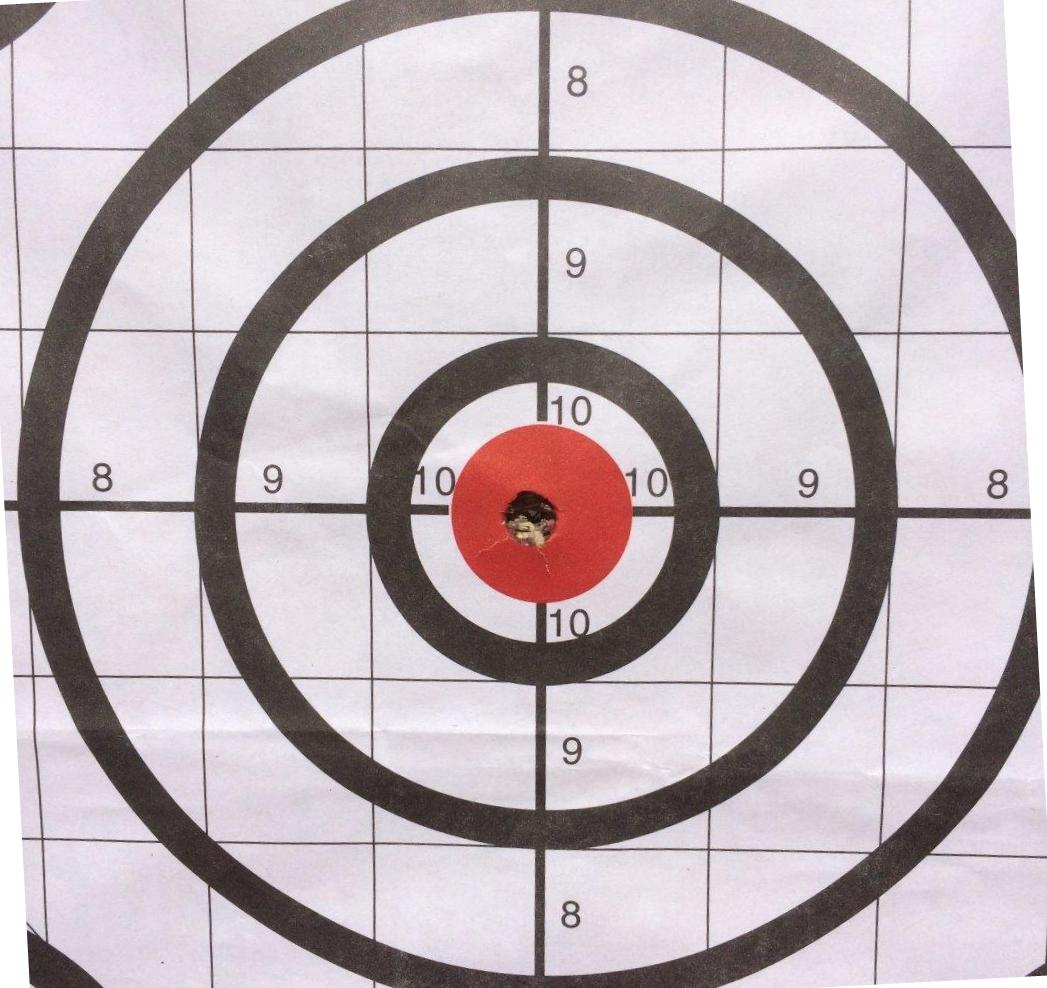 I'm running the Crux Ark 30 titanium suppressor.  While not the absolute quietest can on the market it is very lightweight and has minimal point of impact shift.
Hog hunt.  My brother Charles and I were set up in a blind deep in thick woods at the back of the ranch.  It was a beautiful evening to be out – just perfect.  We saw a few deer come through including one very nice 10 point buck that needs one more year to really be a mature trophy (although it took considerable restraint on my part to resist putting him down).  About two hours into our hunt a lone pig came wandering through.  There was some tall grass between us so I had to exercise a bit of patience as I waited for a clear shot.  Finally I saw a clear path through the grass and placed the crosshairs right below the ear and smoothly pulled the trigger.  Down goes the pig!  DRT as if pounded with the Hammer of Thor.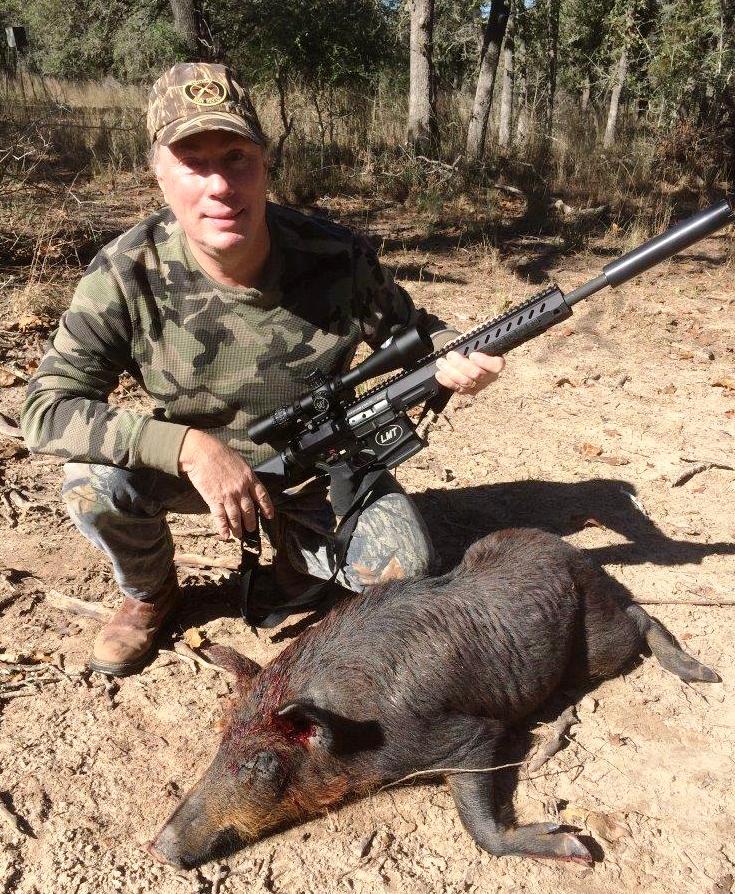 Whitetail deer hunt.  I had been watching a nice 8 point buck for some time but had been holding out for a better (i.e. larger) 10 pointer.  That all changed one cold, wet weekend after Thanksgiving.  I was in my blind and seeing good deer movement.  Lots of does and young bucks.  The change in the weather certainly had them active.  I knew this particular buck was at least five years old, if not six years, because I had game camera photos of him standing alongside other bucks.  He was noticeably heavier than the others, his neck was full going into the shoulders, sway back, and so on.  Saturday morning he cautiously stepped out south of me and nervously began to forage.  I gave him a quick look through the binos and then grabbed the LMT LM8MWS .308 rifle.  My view through the Nightforce scope confirmed that he was a mature deer and my sight picture easily settled on the deer's neck.  I had supreme confidence in the accuracy of the LMT and the performance of the Barnes bullet.  I took up the slack in the trigger's first stage, exhaled, and slowly squeezed the trigger.  The buck simply collapsed straight down in its own tracks and never even kicked his legs, not once.  It was a textbook neck shot that requires accuracy and the LMT delivered.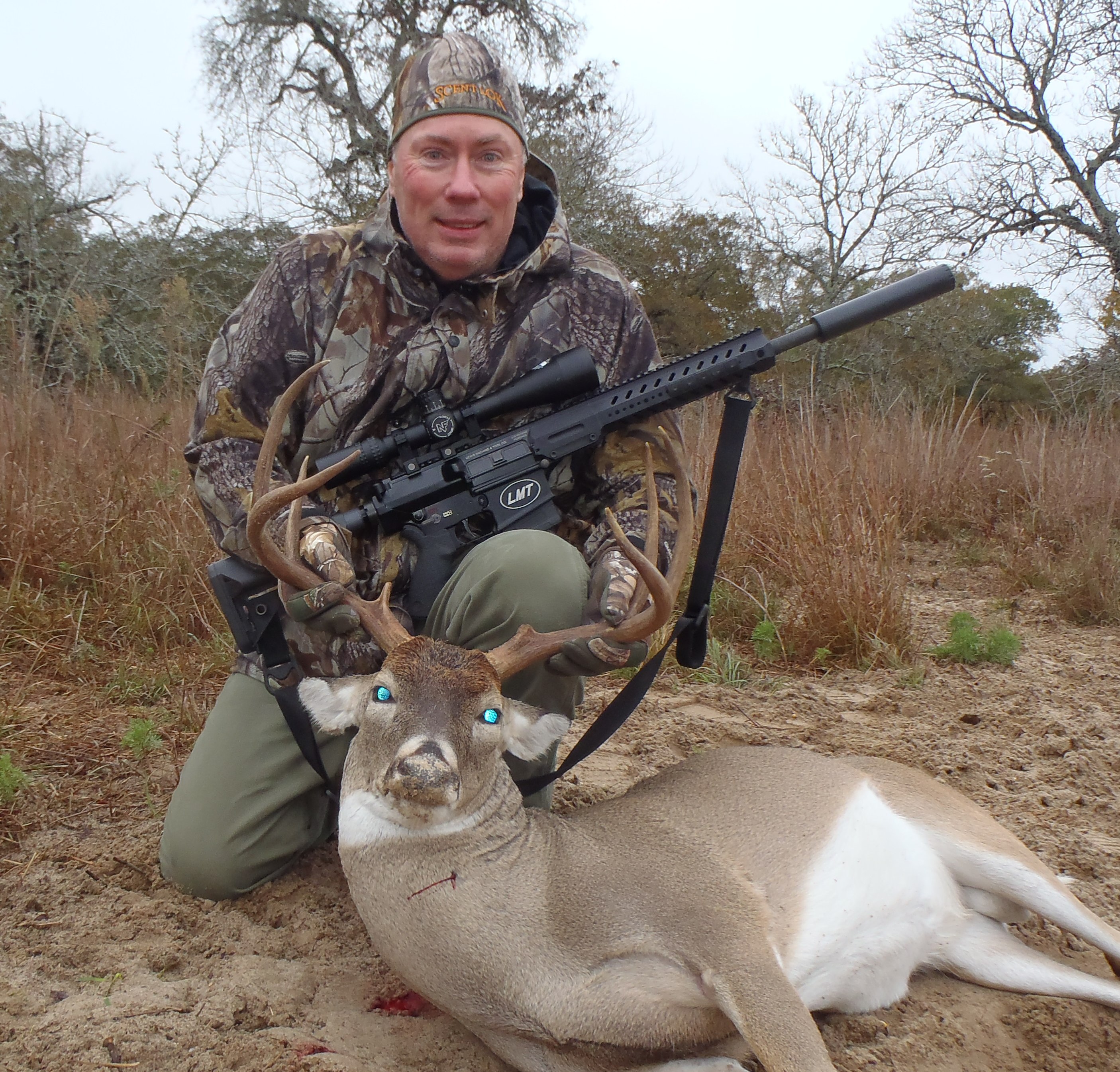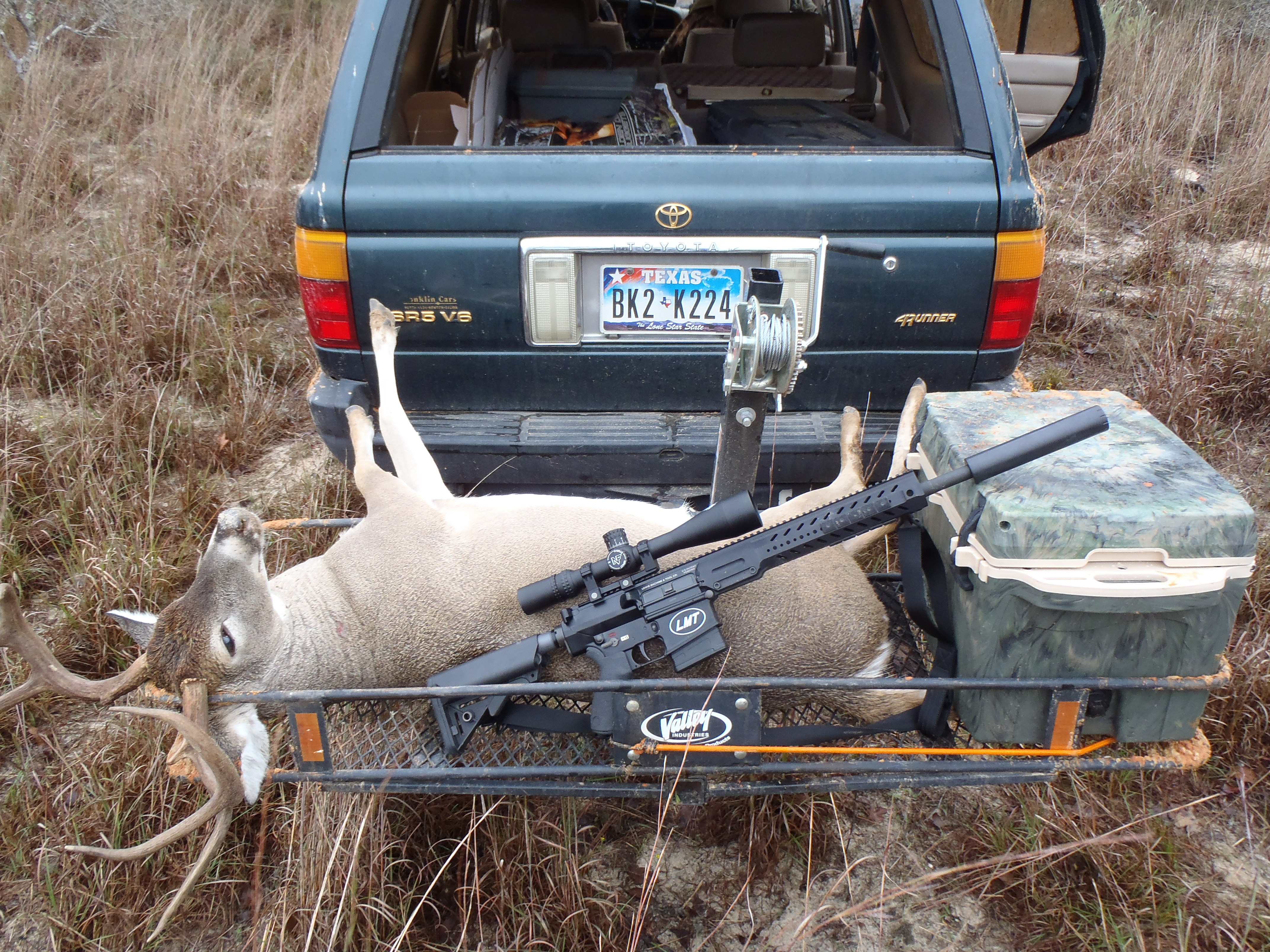 Two hunts.  Two very different animals targeted.  Same result.  Neither shot was particularly difficult to execute for an experienced hunter but the gear still had to perform.  I hate tracking.  The ranch we normally hunt in central Texas has very tall grass that makes it difficult to spot downed game.  We have been almost standing on top of deer while searching.  And south Texas has so much mesquite and cactus (and rattlesnakes) that you do not want to be crawling through the brush.
I can't wait to take the LMT LM8MWS .308 out on a hog eradication hunt.  That will be simply brilliant.
Lots of time, effort, and money are spent trying to upgrade the standard 5.56 AR-15 to a more robust hunting platform.  Full confession, I frequently hunt with a 6.8 SPC Short Barrel Rifle and love it.  However, the far easier path is to simply buy a LMT LM8MWS and be done with it.  You will not regret it.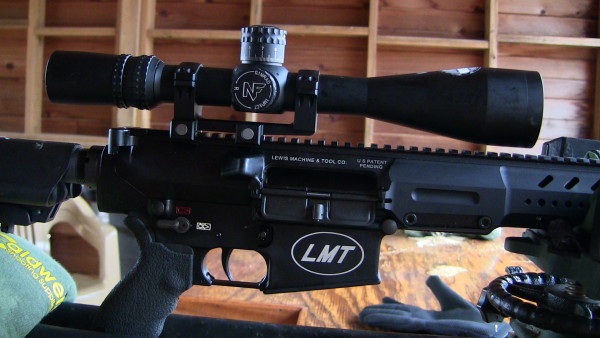 This is our hunting buggy – affectionately known as "The Beast."  You can't beat a Toyota for reliability in adverse conditions.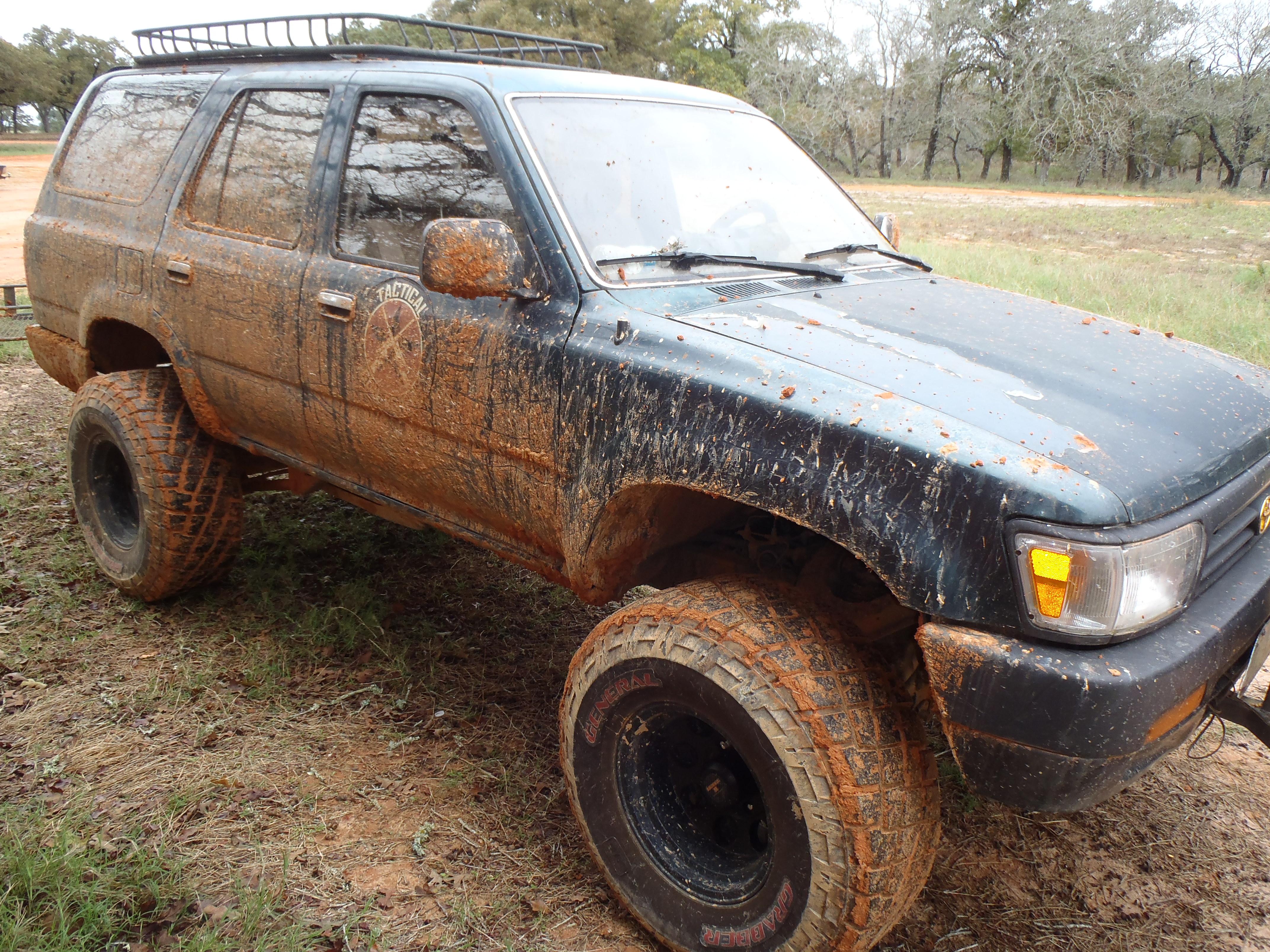 Lewis Machine and Tool Company
The following two tabs change content below.
Publisher of Tactical Gun Review and Texas Outdoors Network. Mike wisely spent his youth hunting and fishing in South Texas.
Latest posts by Mike Coker (see all)