The Jackery Solar Generator 1500 is a great choice for both work and play. Living on the Gulf Coast has taught me the importance of having backup power for when the electrical grid gets knocked out by a hurricane (or freak ice storm!). Jackery is a leader in clean, green, portable power solutions and their Solar Generator 1500 kit includes the Explorer 1500 battery pack along with four SolarSaga 100W solar panels. Featuring over 1500Wh capacity and 1800 running wattage, this awesome device includes a variety of output ports to power electronics, home appliances, and tools.
Unlike a traditional gasoline powered generator, the Jackery Solar Generator 1500 can be used inside as there is no dangerous carbon monoxide exhaust. It is also virtually silent, which is a real plus while camping. Who wants to be enjoying the great outdoors with an old noisy generator hammering away in the background?
One of the things that I like best about the Jackery is its versatility. The Explorer 1500 can be charged by solar panel, 110V outlet, or vehicle 12V port. So even though it is marketed as a Solar Generator, you can easily charge the battery pack from a 110 outlet or from your vehicle. The unit can power up to 7 devices at the same time via one USB-A port, two USB-C ports, three 110V outlets, and a 12V vehicle port (cigarette adapter). In addition, each SolarSaga panel includes USB-A and USB-C ports that can directly charge electronics.
Jackery produces a robust product line and the Solar Generator 1500 is near the top of their offerings. Your choice from the 160Wh Portable Power Station all the way up to the powerful 2000Wh. You can purchase the power stations and solar panels separately or buy the Solar Generator kit which includes matched Explorer Portable Power Station, appropriately sized SolarSaga panels, and the ancillary cables to put it all together.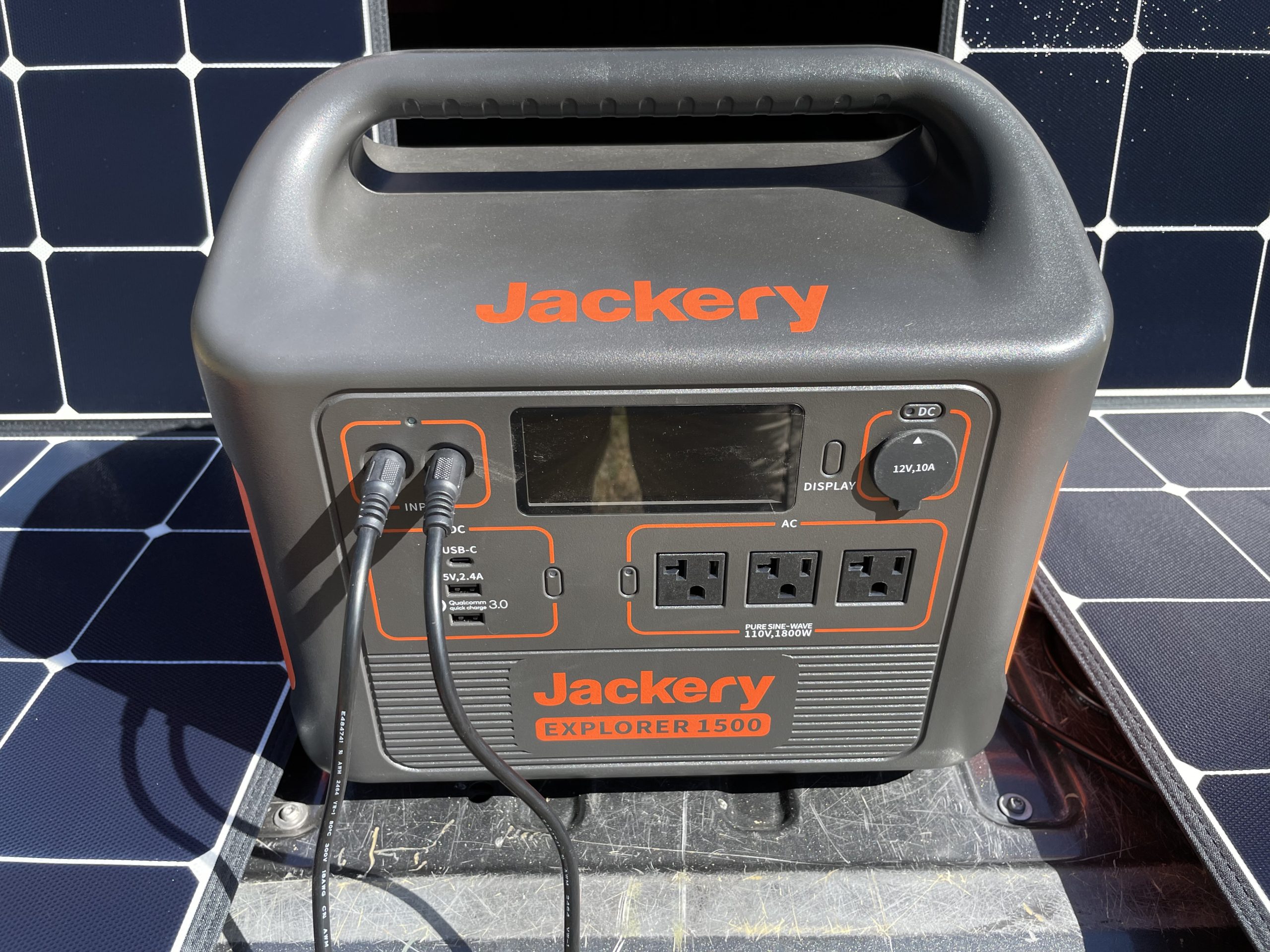 In direct sunlight, the MPPT technology can charge the battery from zero to 80% in approximately four hours. That is quite remarkable. The Maximum Power Point Tracking (MPPT) charge controller optimizes the match between solar array and battery pack for improved efficiency and faster charging. A while back I added several USB rechargeable lanterns to our emergency kit. It is awesome that even while off the grid we can recharge the Jackery battery pack through the solar panels and then charge up all of our lanterns, flashlights, and cell phones in preparation for the evening.  Personally, I don't take a tv camping (isn't the point to get away from tv?) but you can easily watch the big game by plugging a television set into the battery pack, hooking up an old-fashioned tv antenna, and watch the game in HD from the woods or lake.
The Explorer 1500 weighs 35.2 pounds and is slightly larger than a car battery (14 X 10.4 X 12.7 inches). There is a built in handle for convenience. The highly efficient SolarSaga 100W panels are easy to set up. Simply unfold them, place them facing the sun, and plug in. Adapters are included that enable you to connect all four solar panels to the battery pack. A zippered pouch on the back of each unit holds the power cable and the USB charging ports. A handy kick stand is available to optimize placement. When folding the solar panels, magnets click together to hold it in place.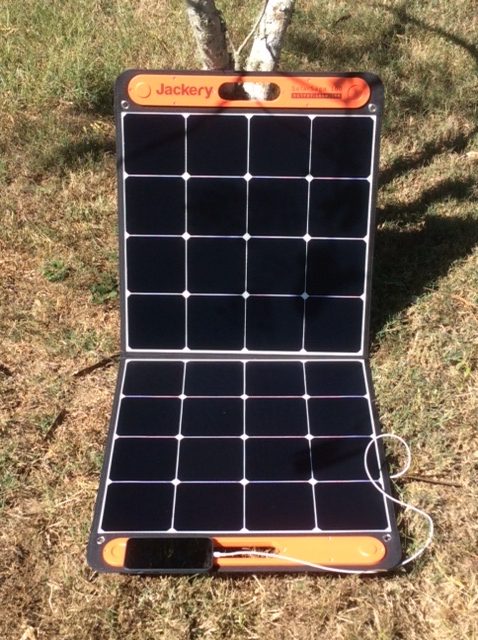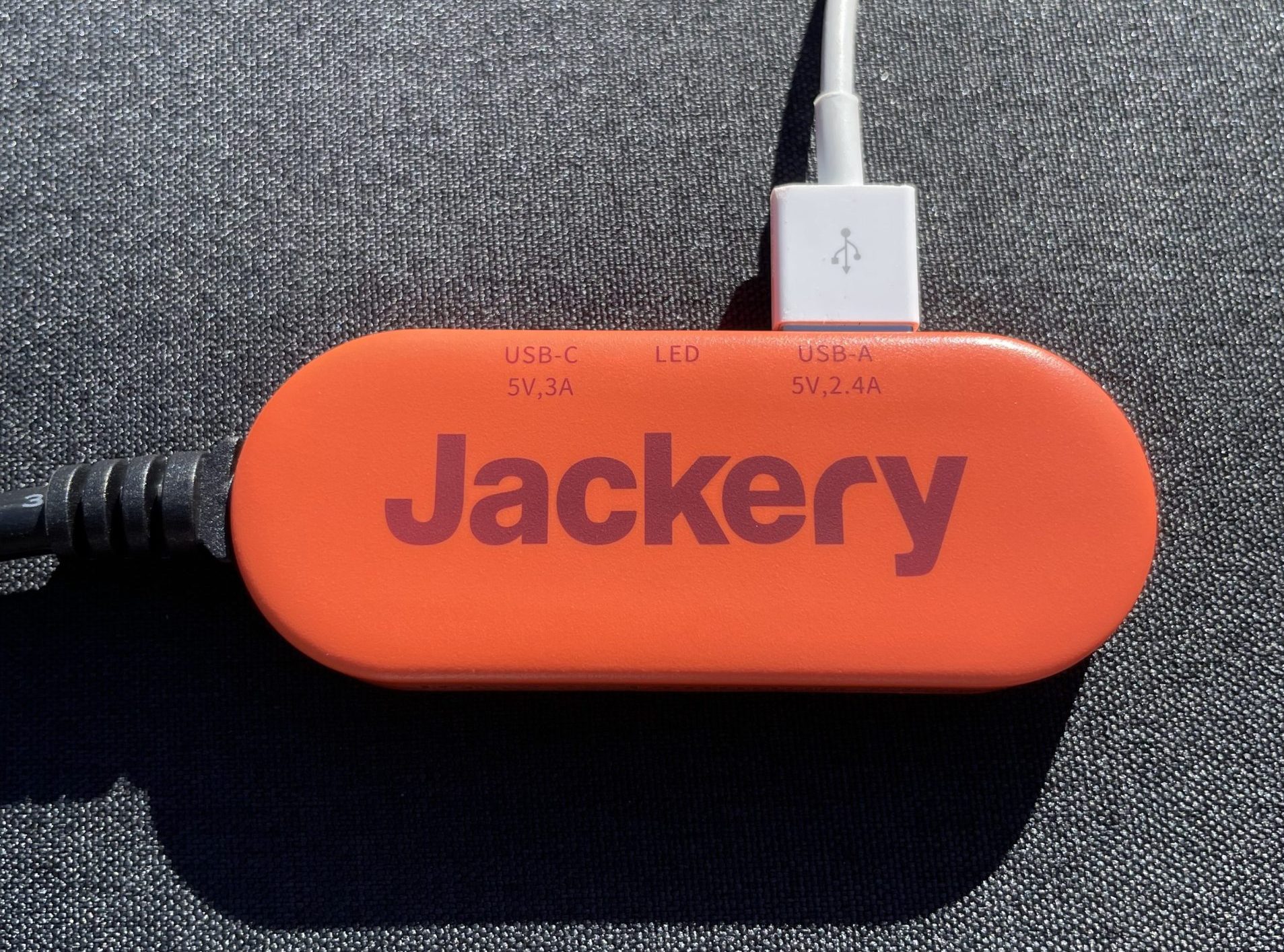 An LED panel provides all of the data you need to manage the device. Jackery has done a wonderful job designing the display and all of the controls. It is very simple to understand the input, output, and battery status. Each output section has a small switch to turn the respective power ports off / on. The entire Solar Generator 1500 kit has a clean, professional, high quality appearance.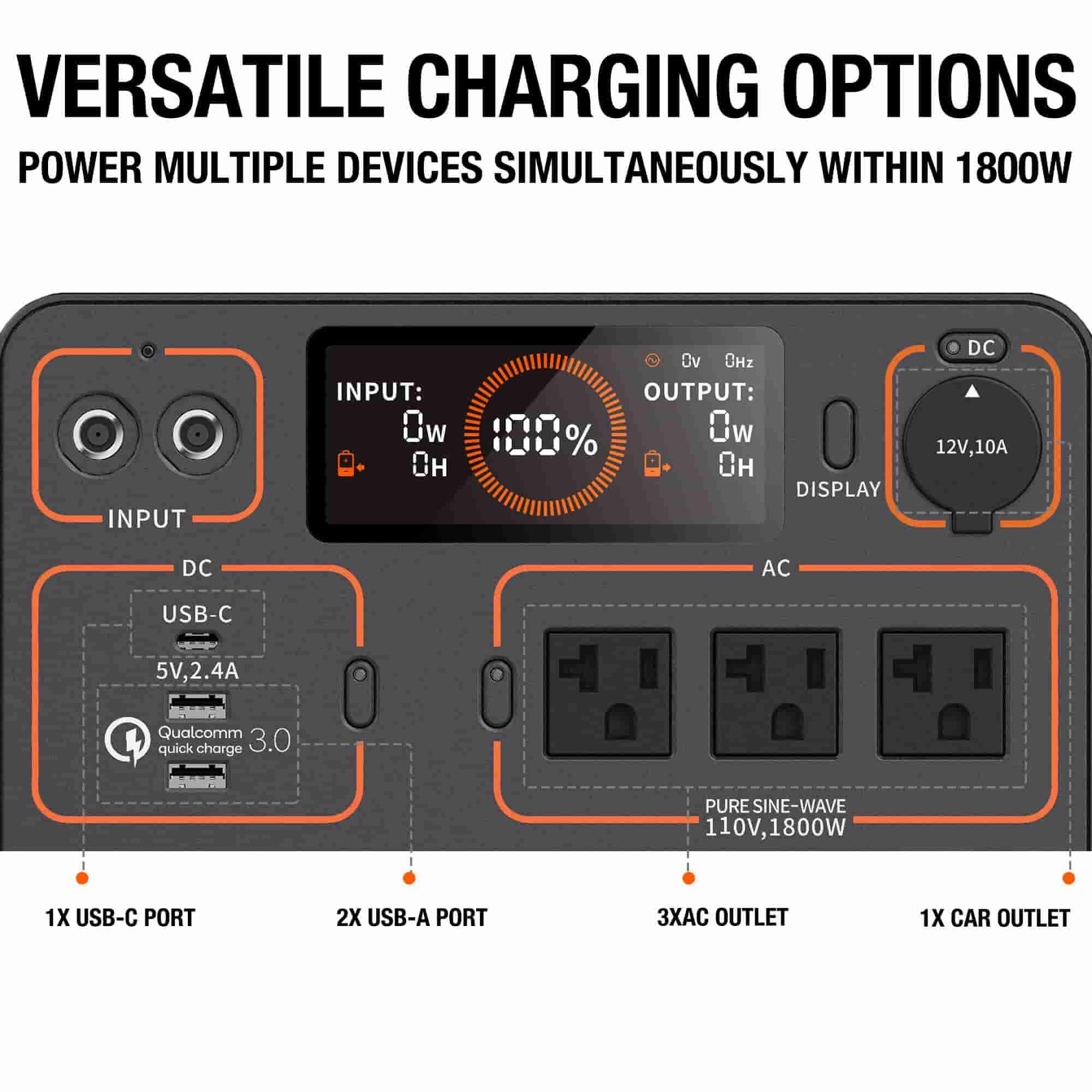 The Jackery Solar Generator 1500 is an awesome choice for outdoor adventures and home preparedness. We were without electricity for three days during the 2020 ice storm that knocked out the power grid in Texas. It is a comfort knowing that I now have this fantastic backup power supply at the ready.
Jackery Solar Generator 1500 MSRP $2,699.
Jackery is celebrating their 9th Anniversary by giving away some fantastic products including solar generators. Enter the picture contest # Outing With Jackery.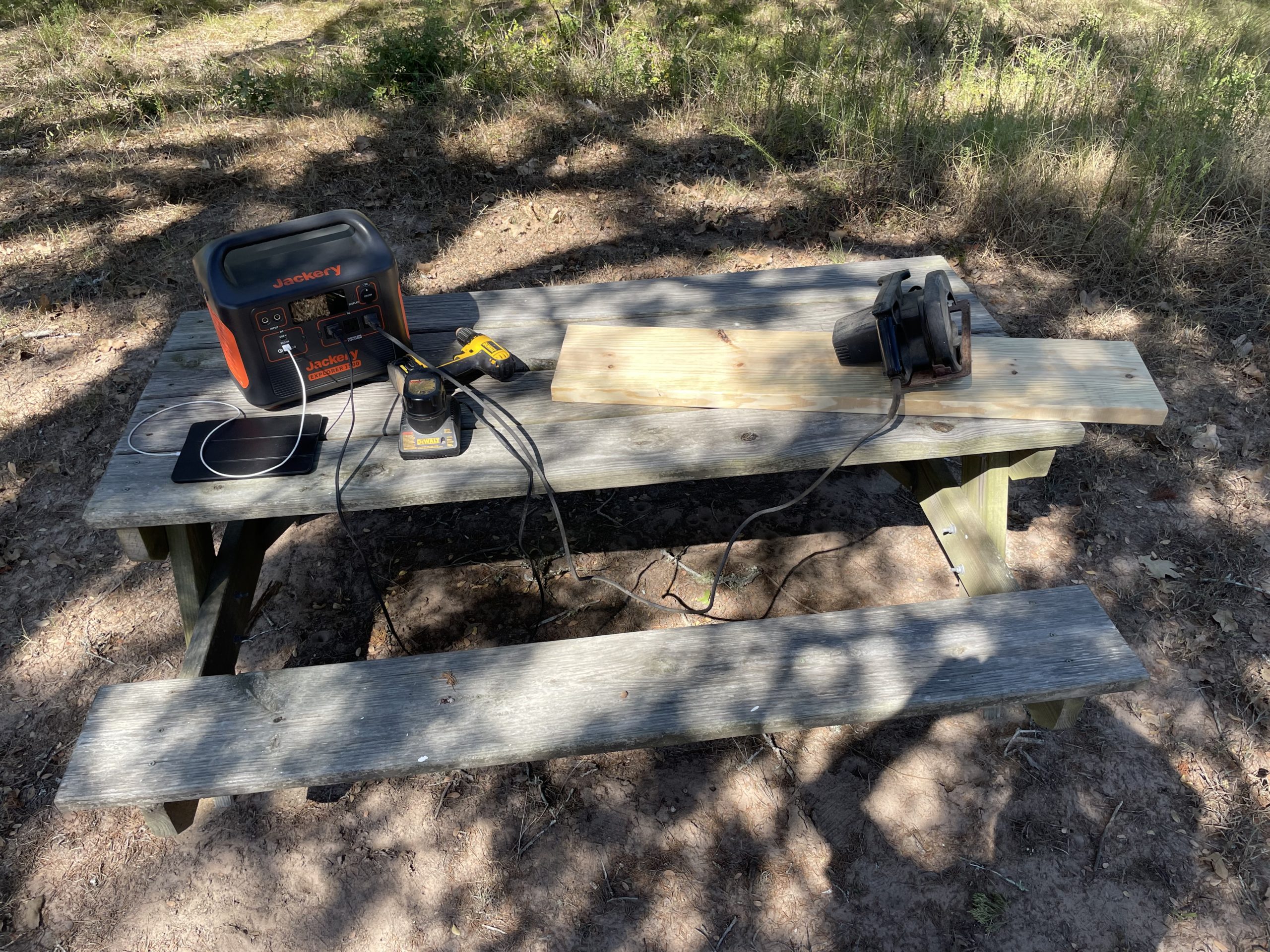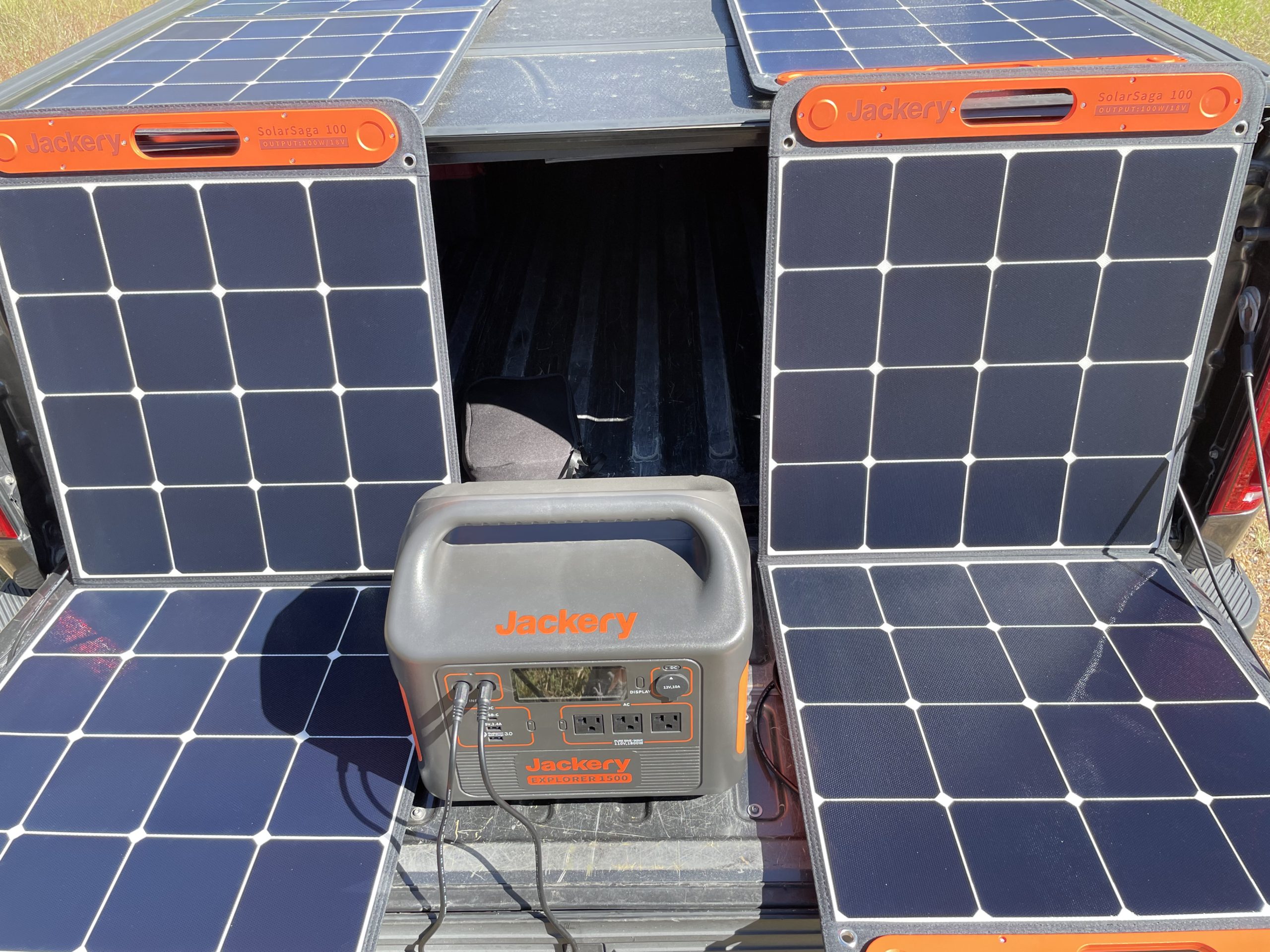 The following two tabs change content below.
Publisher of Tactical Gun Review and Texas Outdoors Network. Mike wisely spent his youth hunting and fishing in South Texas.
Latest posts by Mike Coker (see all)