Press Information
New MINOX DTC 400 SLIM Wildlife Camera
Sets New Standards for Concealment
The new MINOX DTC 400 SLIM Wildlife Camera lives up to its name, being so flat it sets new standards for increased concealment and inconspicuous monitoring.
The SLIM's extremely flat body is only about one inch thick and is slightly curved so it fits every tree trunk neatly and snugly. Combined with its camouflage housing, the result is the unobtrusive presence you want and need in an effective trail camera.
Equally important, the MINOX DTC 400 features a MINOCTAR lens, ensuring a nearly distortion-free recording with every movement in sharp, high-contrast detail. The SLIM provides outstanding image quality with brilliance and natural color rendering, and videos are recorded in HD resolution for 10 to 60 seconds. Even in bad lighting or twilight, a powerful IR-flash with a range of up to 49 feet provides reliable images.
Fast trigger-release of less than one second, battery life up to six months and very easy-to-use menu navigation make the DTC 400 a reliable recording device for prolonged outdoor use. All data is saved on an external SD memory card and can be displayed directly on the 2" true-color TFT display.
Protected by a sturdy, waterproof plastic body, the interior electronics are completely unharmed by water, dust, cold or heat, and can be secured with a padlock. The MINOX DTC 400 SLIM wildlife camera comes with a fastening strap, SD HC card and USB cable.
For over 75 years, MINOX has been a leader in optical innovation and fine mechanics. Headquartered in the optics capital of Wetzlar, Germany, MINOX engineers, designs and produces an award winning array of high-performance optical devices from binoculars and riflescopes to cameras and night vision. All are made with the most advanced components to ensure superior quality and reliability. Retail, $199.
MINOX's sport optics products have stood the test of time and ensure the best performance for any discerning sportsman. For more information, please contact MINOX USA, Inc. at 1-866-469-3080 or visit us online at www.minox.com/usa.
We just got one of these in and will be putting it to use shortly..
Very slim profile for sure!
Should be easy to put out and be very discrete.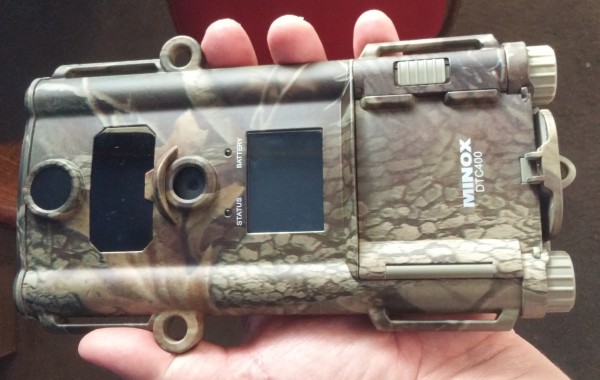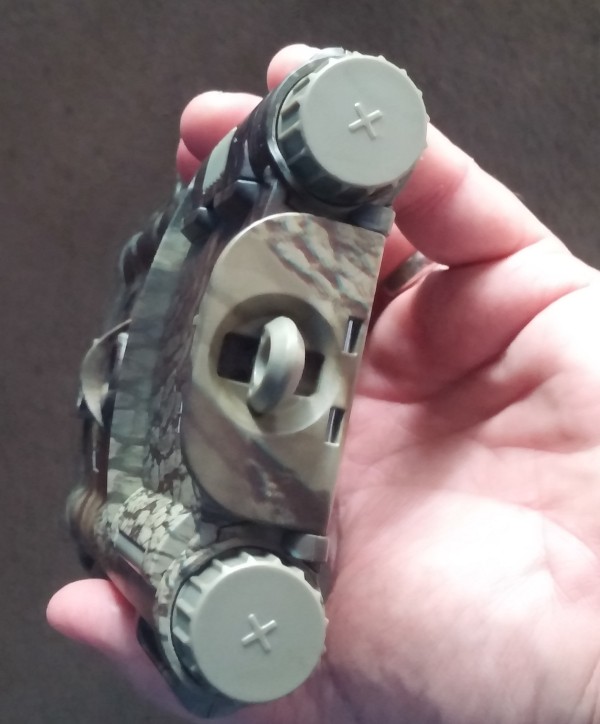 The following two tabs change content below.
Latest posts by Charles Coker (see all)