June 14, 2004 and we finally we are off to Colorado! Our route took us through Junction, Fort Stockton, and onward. Around Ft. Stockton, we noticed the engine was sputtering like water or trash in the gas as we had just filled up at Junction and had no earlier problem. We called Bill Cardell, with Flying Miata, and he helped track down part of the problem (and we did make it to his shop in Grand Junction). We were scared we would spend the night on the road but we made the first stop in Roswell, N.M.
When we finally made it to Bill's Flying Miata shop he worked on it all day and found a bad connection on the 02 sensor. Very nice people and definitely came to our rescue.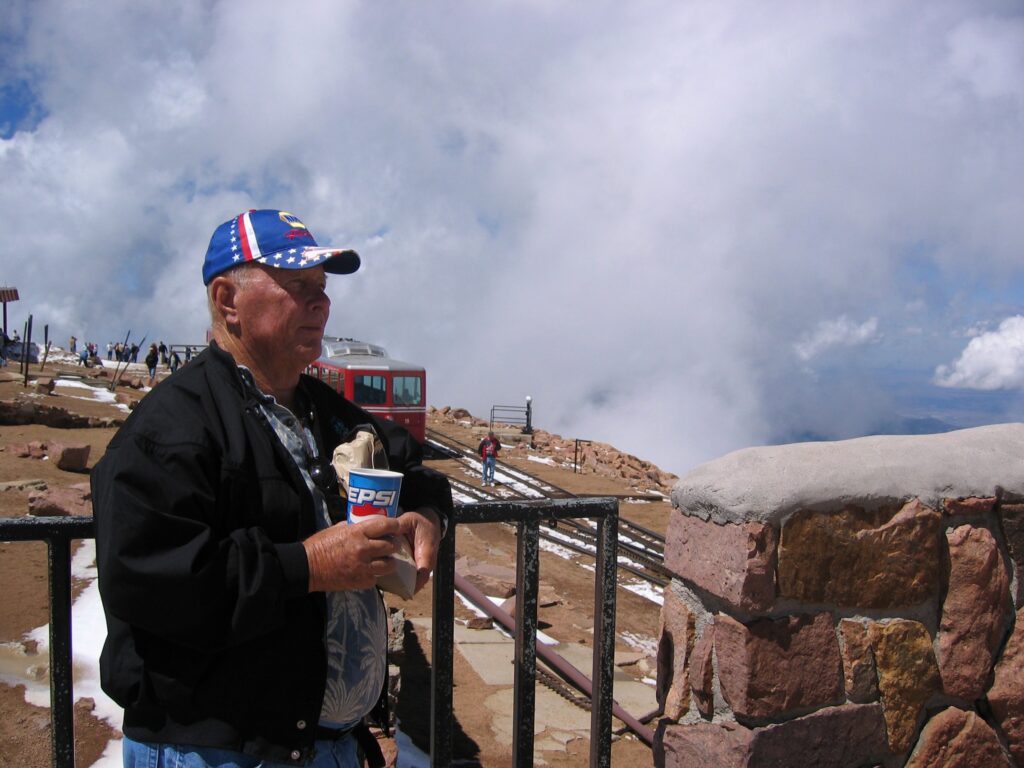 From Grand Junction, we drove to Glenwood Springs, took the cable car up to the top of the mountain, then spent a couple days around the area. The next night at Redstone, a tiny little town of one street we toured the Redstone Castle and took in some of the local cuisine. Great food!
From there, we took a scenic drive towards Crested Butte and ended up in Gunnison. Part of this drive was a bad decision on Glen's part (who else?) as it was mostly meant for 4 wheelers. In Gunnison, we were offered free tickets to a Chuckwagon dinner complete with locals playing guitars and singing. It was definitely worth the price. The next night we went to a concert in the park.
From there, we headed over towards Manitou Springs just outside of Colorado Springs. This was a wonderful home base for a week as all the major attractions were close by. We stayed in a small motel, locally owned and operated by a family of three generations.
Glen went up and watched the practice runs on Pikes Peak, arriving there at 4 a.m. I stayed behind and shopped.
The next day, we went to Garden of the Gods, Cave of the Winds, Seven Falls, The Air Force Academy and all the "tourist" places you must go to in the area.
The day of the races, we had to get up at 3 a.m. and be in line to go through the gates at 4 a.m. in order to secure a good viewing place. The races started at 10 a.m. There was lots of excitement around, so the time went fast, visiting with folks, some of whom had been there many times, and the first time for others.
They race almost anything than can run, from big rigs to motorcycles. Pikes Peak has been having this race for 83 years. The "tree huggers" are trying to get it stopped. The races went from 10 until noon when the storms shut it down. We had small hail on our car, and it rained, snowed and worse. The races did resume three hours later with some cars trapped on top. The race was then shortened to half way up for the next two hours. We had a great time.
From there, we went to Canion City to tour Royal Gorge Bridge Park. Walked across the bridge and took a train ride through the canyon along the river.
We took a day trip to Creede and Lake City. We had lunch in Creede and that night went back to a very nice live theatre to see a play.
Pagosa Springs was our next destination to see the July 4th parade with a flyover by the Red Baron (Pagosa Air Force). Then it was on to Durango where we stayed with our friends. We made side trips to Mesa Verde, Canyon Lands and Arches National Park.. In our friends Jeep, they took us over the mountain, by the lakes and to Telluride from Purgatory. We took picnic makings and had lunch by the lakes and streams.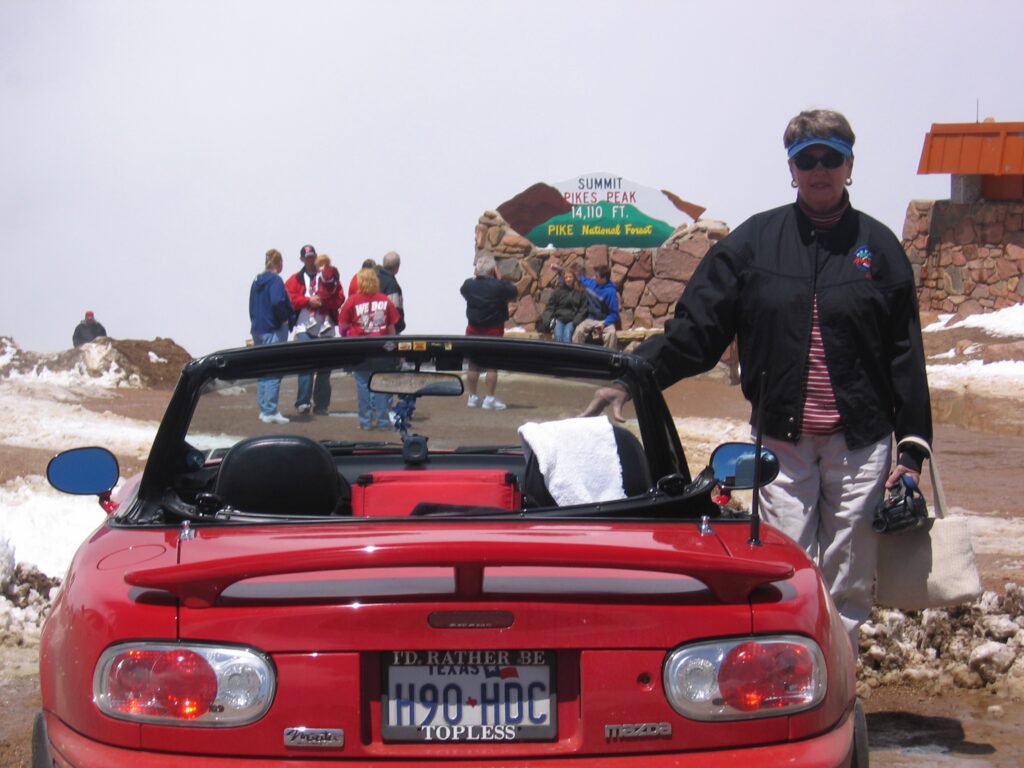 Almost forgot, made a trip to Cripple Creek from Manitou Springs. Cripple Creek is an old Gold Mining town. We took a scenic train ride there, ate dinner and lost a little money gambling. When leaving there, we were stopped by a Colorado trooper for speeding! He just gave us a friendly warning and told us to slow down and be careful. Glen was only doing 90!!! He thanked us for contributing to the local economy in Cripple Creek.
We drove approximately 5,000 miles and were gone a month. Really enjoyed the cool weather.
Liz and Glen Coker
The following two tabs change content below.
Publisher of Tactical Gun Review and Texas Outdoors Network. Mike wisely spent his youth hunting and fishing in South Texas.
Latest posts by Mike Coker (see all)