Sometimes when your chasing big trout, you just have to hang in there and grind.
That's exactly what these boys did, and were rewarded for it. We saw ever changing conditions over their 3 days. Gale force winds, slick calm days, and 85 degree air temps.
I would like to congratulate Walker on his PB trout, 7#" long, caught on a black/green Softdine XL. We had a couple other big troutthat were picture worthy, but the bites were few and far between. Had several in the 4-5# range over the 3 days. There were a lot of baits detroyed by bruser redfish too! All our fish were released in great shape.
Capt. Nathan Beabout
Cell:(210)452-9680
nmsportsmansadventures.com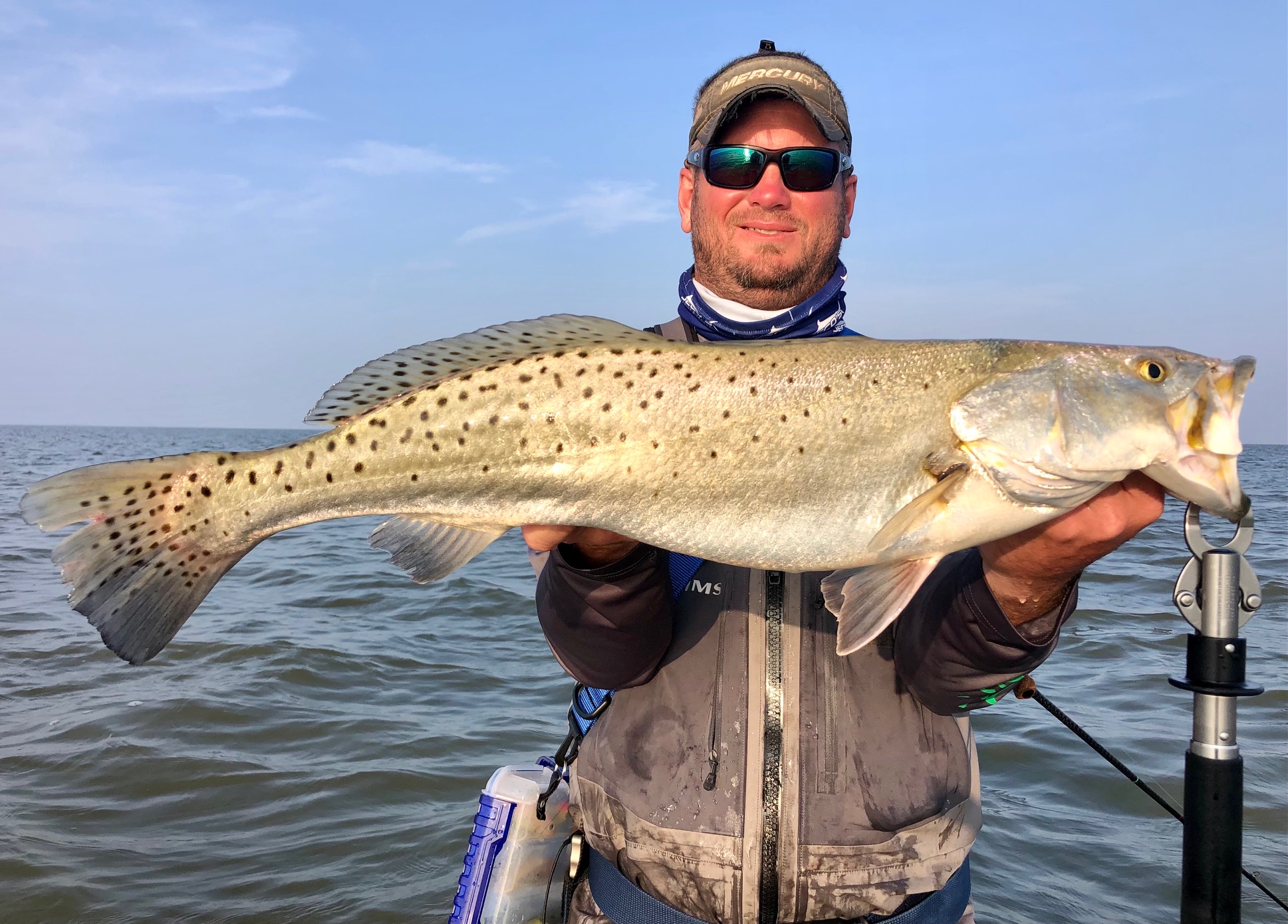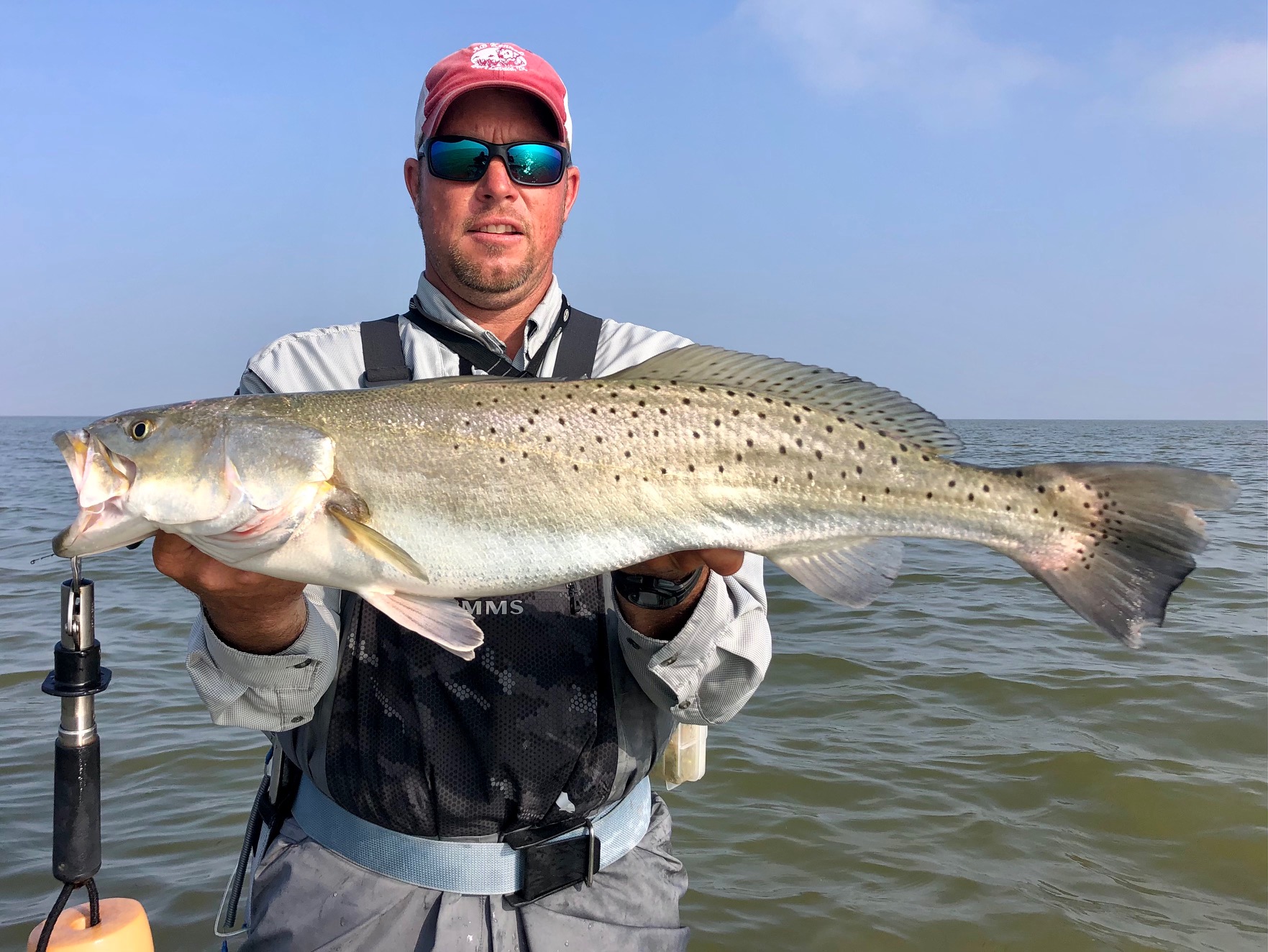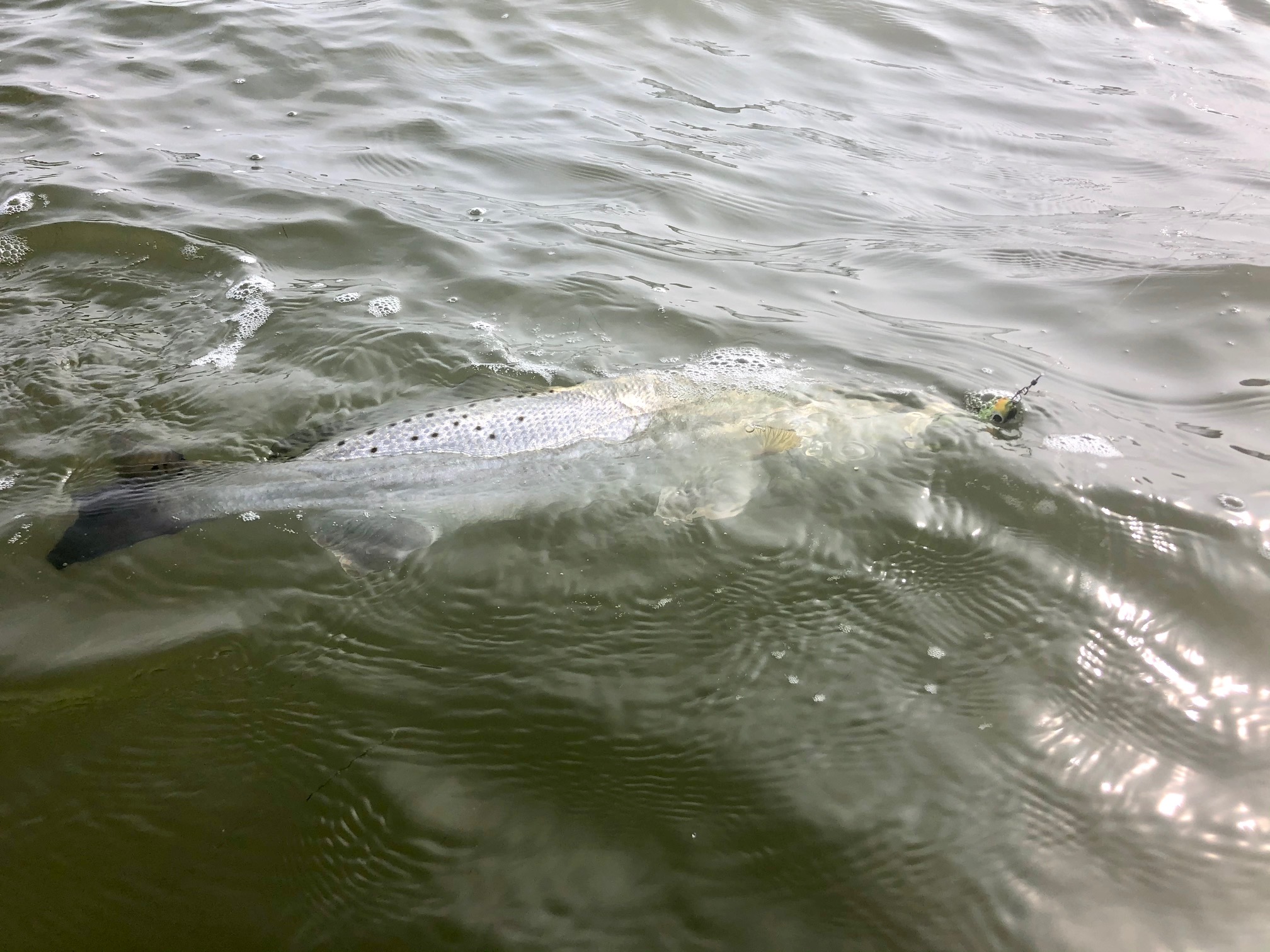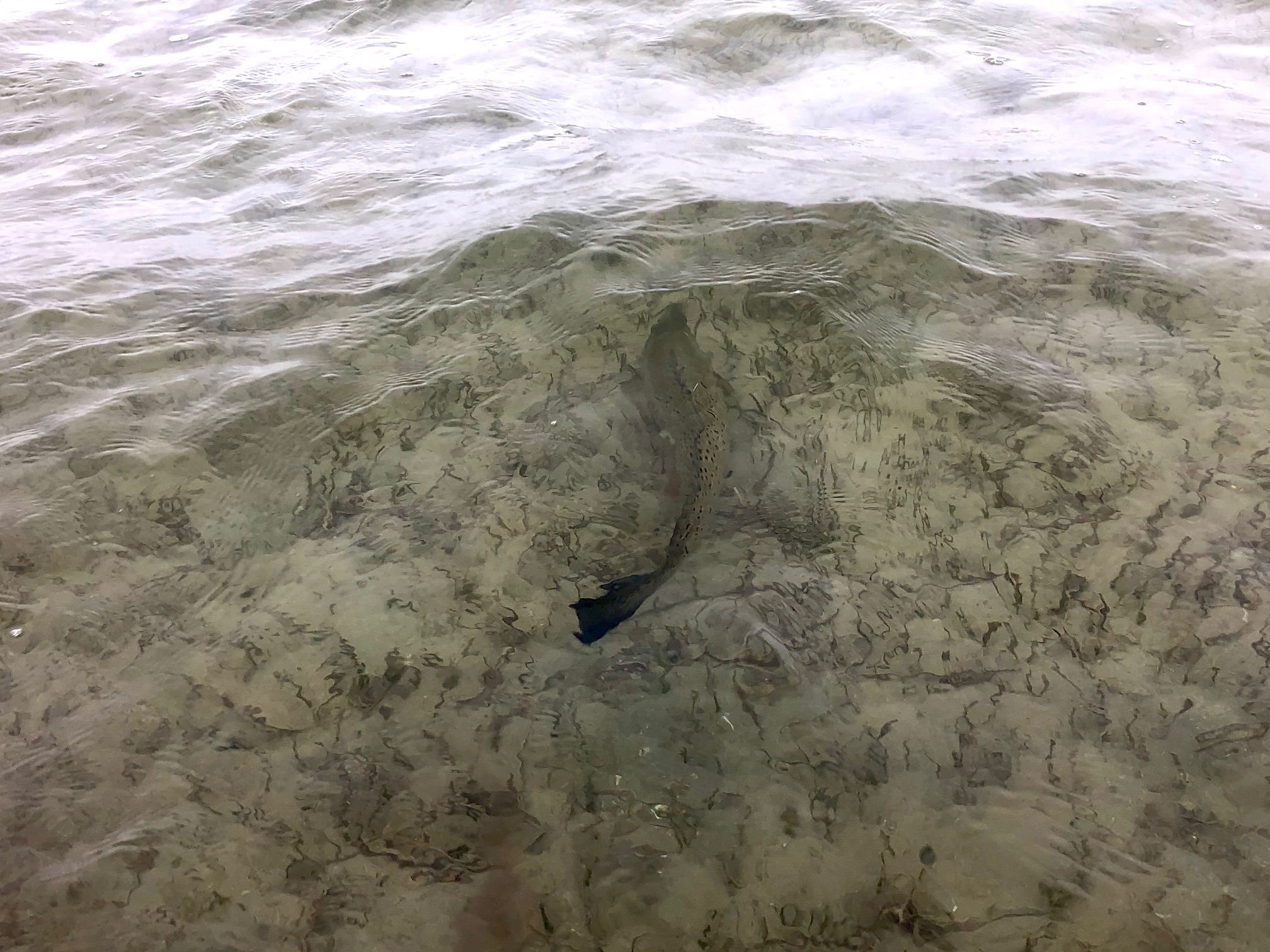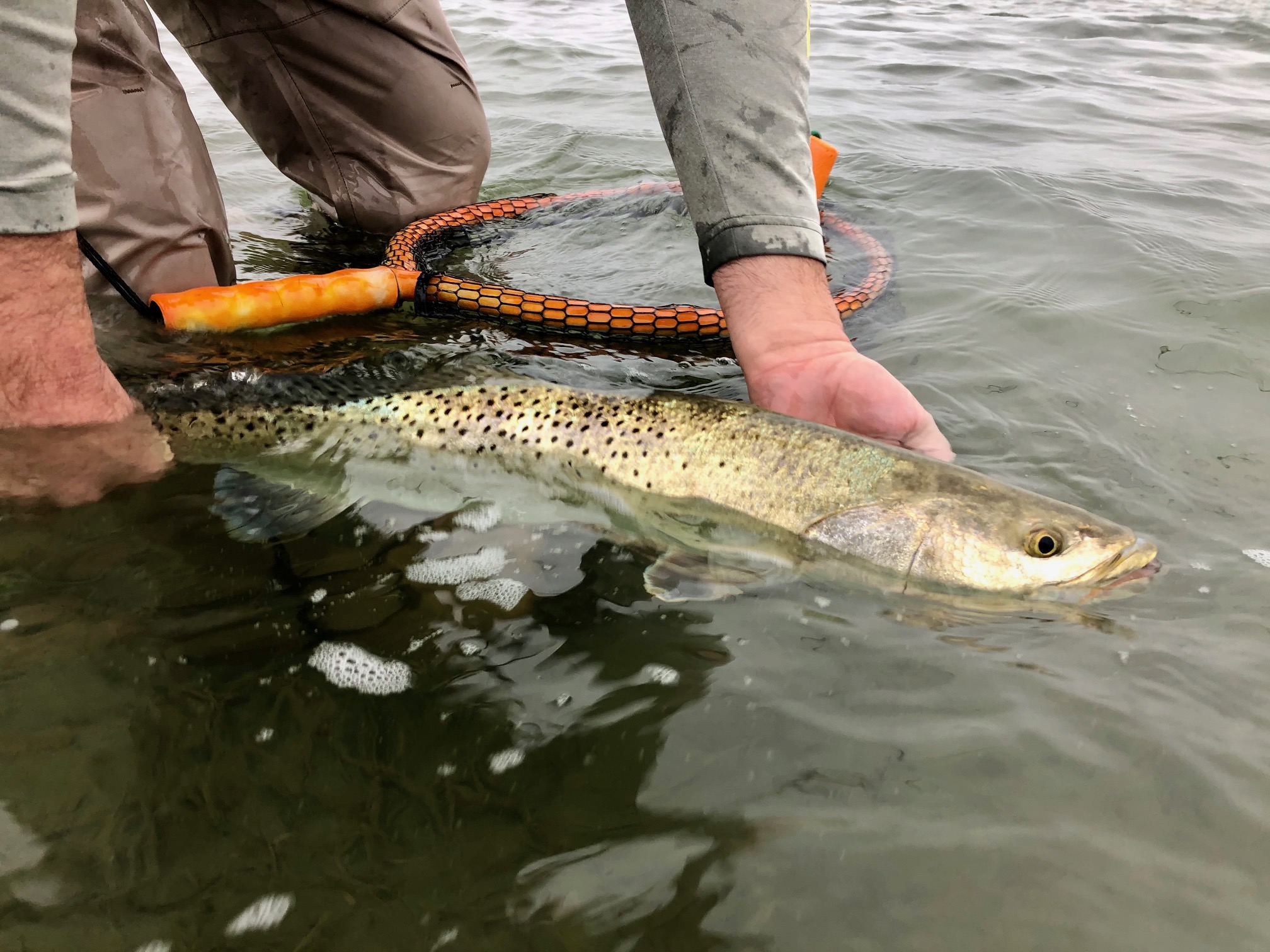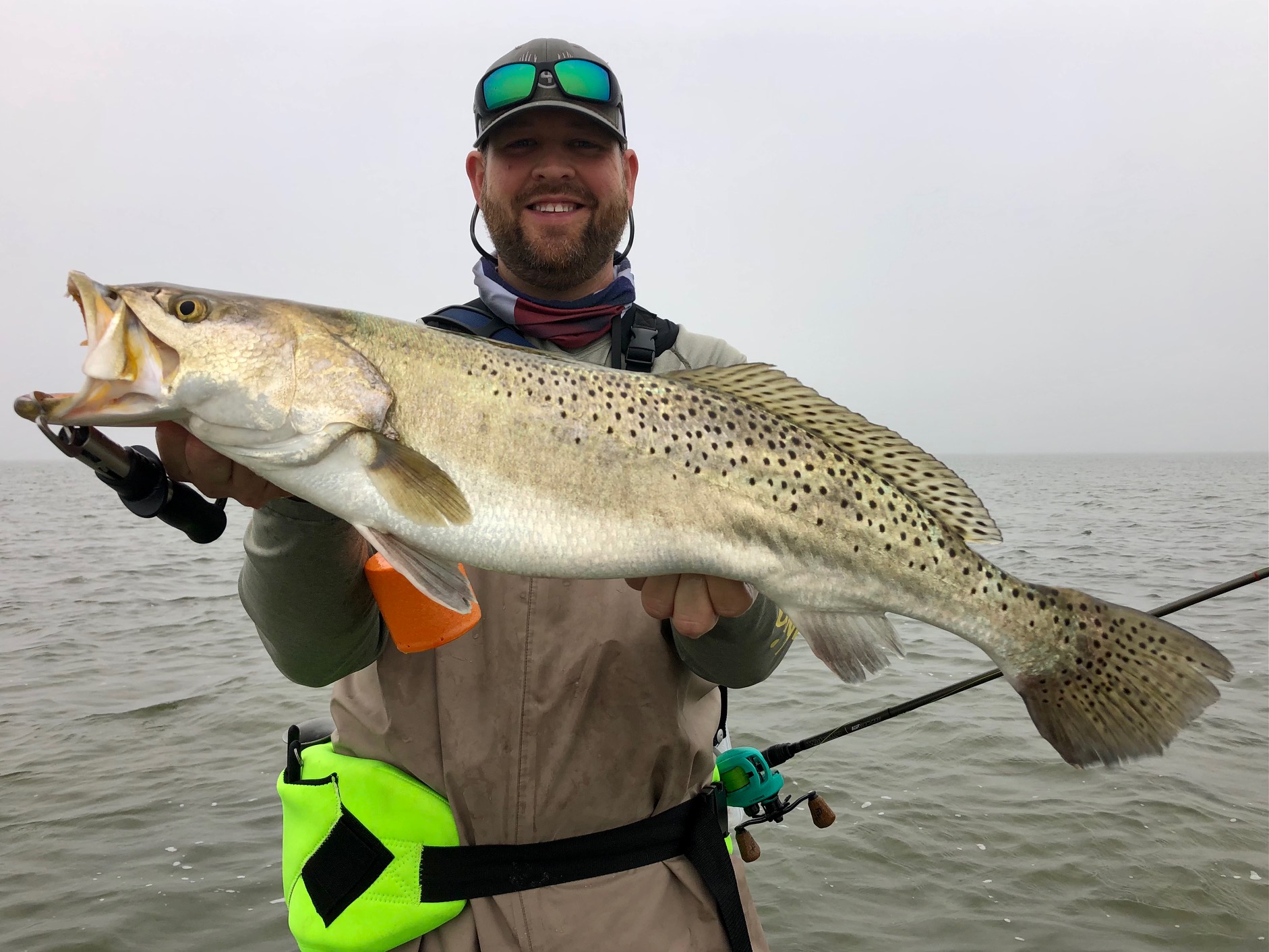 Capt. Nathan Beabout
Cell: (210) 452-9680
N&M Sportsman's Adventures
nmsportsmansadventures.com
AB Kennels
abkennels.com
The following two tabs change content below.
Captain Nathan Beabout has guided fishing trips and duck hunting trips on the Middle Texas ​Coast since 2007. He has fine tuned his fishing and hunting skills, and adapted to all skill levels of customers for a successful trip. Spending many days on the water every year, his knowledge and skills of fishing from San Antonio Bay to Cedar Bayou and Port Mansfield areas, has developed and can lead you to a memorable trip. Call Capt. Nathan at (210) 452-9680
Latest posts by Capt. Nathan Beabout (see all)