Been waiting for this weather for 8 months now. The day before this front hit, the water temp was 86 degrees. Today is ranged from 66-68, this always gets the better fish active. Timing is key, and knowing where they will be lying in wait is the most fun part to figure out.
The plan worked today while out doing homework for some upcoming trips. These fish were thumping Softdine XL's and and baby Mirrodines.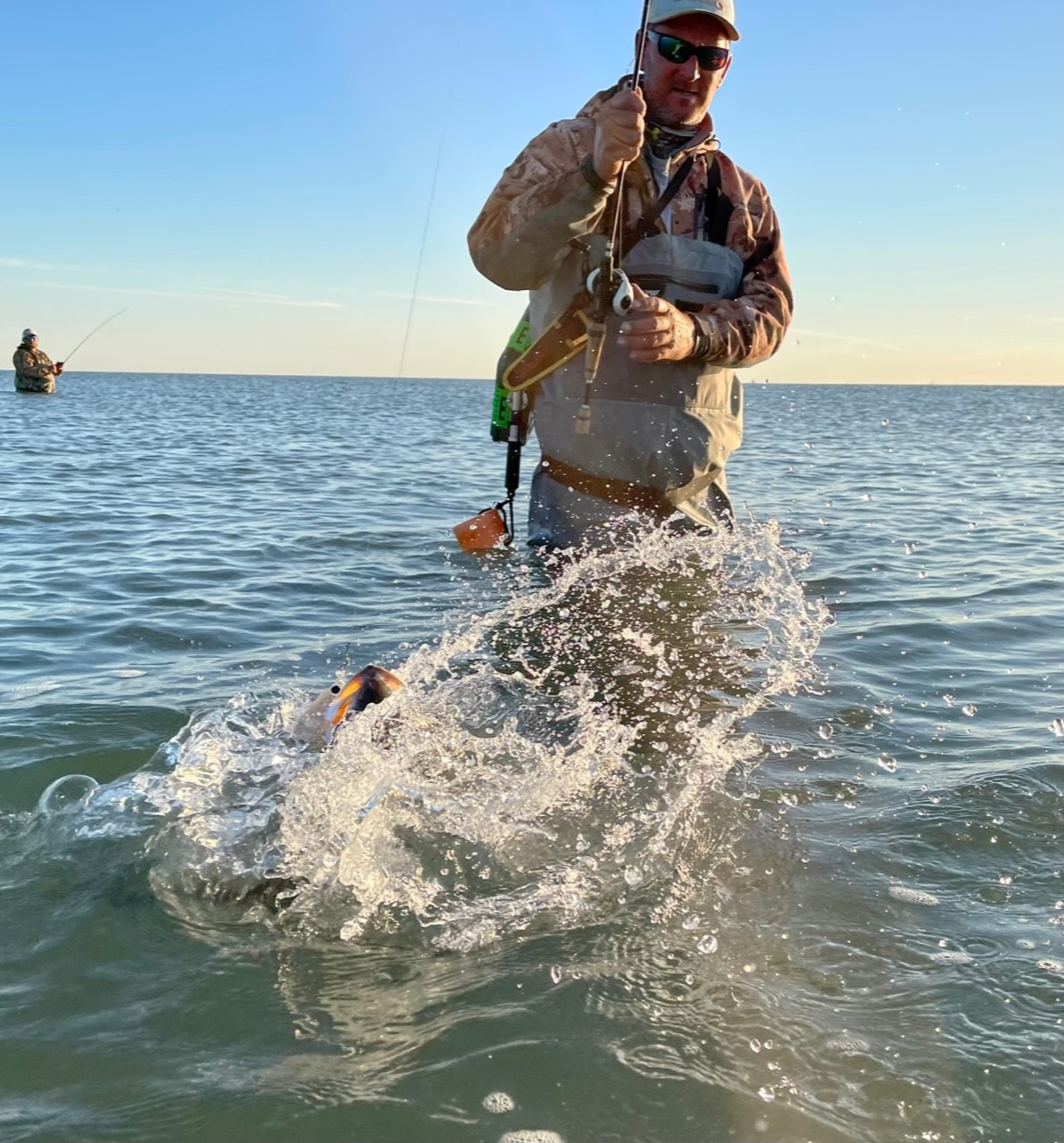 I'm real excited about what this Fall/Winter has in store. We have openings in Seadrift for October and November. We also have a handful of dates open for our Port Mansfield Winter Trout Trips in December, January, February, and April. Give us a call and Let's go catch your PB this Winter.
We did manage to slip one day of sight casting in as the winds backed down from the front. With the lower tides and cooler days many fish stayed up super skinny all day. This made it a little tough because most of our shots were long as we couldn't get close enough. It is always fun though to watch these fish crawl around having no clue we are sitting there waiting.
Capt. Nathan Beabout
Cell:(210)452-9680
N&M Sportsman's Adventures
www.nmsportsmansadventures.com
AB Kennels/M2 Breeding
The following two tabs change content below.
Captain Nathan Beabout has guided fishing trips and duck hunting trips on the Middle Texas ​Coast since 2007. He has fine tuned his fishing and hunting skills, and adapted to all skill levels of customers for a successful trip. Spending many days on the water every year, his knowledge and skills of fishing from San Antonio Bay to Cedar Bayou and Port Mansfield areas, has developed and can lead you to a memorable trip. Call Capt. Nathan at (210) 452-9680
Latest posts by Capt. Nathan Beabout (see all)