It was a fun day in the marsh chasing reds. After a couple early morning adjustments, we found where and what they wanted. Most of the reds were milling in creeks, or right on the edge of shallow flats.
After a few bait changes, we figured out that DSL's pure pearl, color x, pumpkinseed, and Buggs Lures did the trick.
We sat through a couple small showers waiting for the sun, bet it helped to cool us off. All our fish were released to fight another day, thank you for that gentlemen.
Give us a call to line up your sight casting or wading trip for July-September.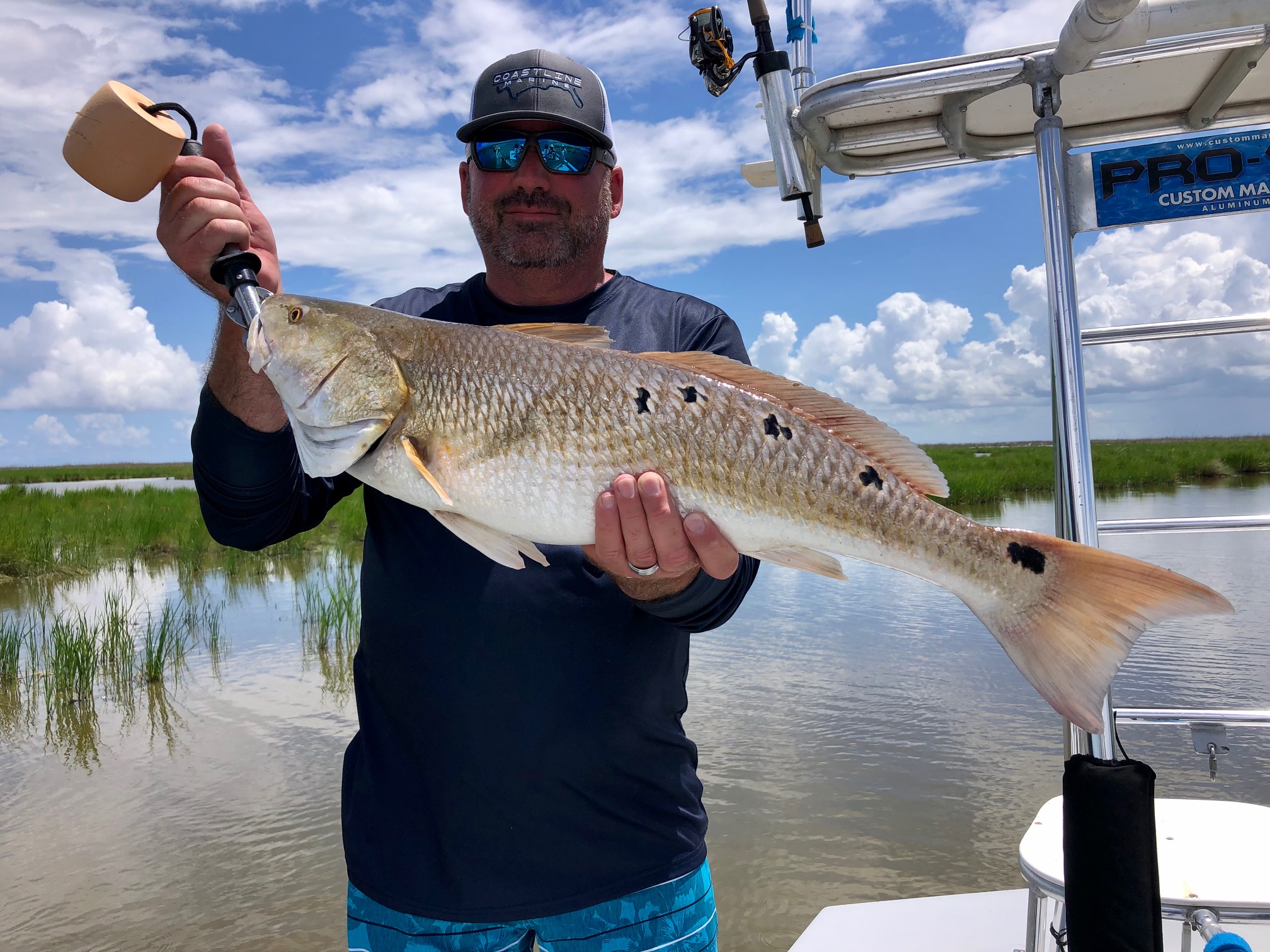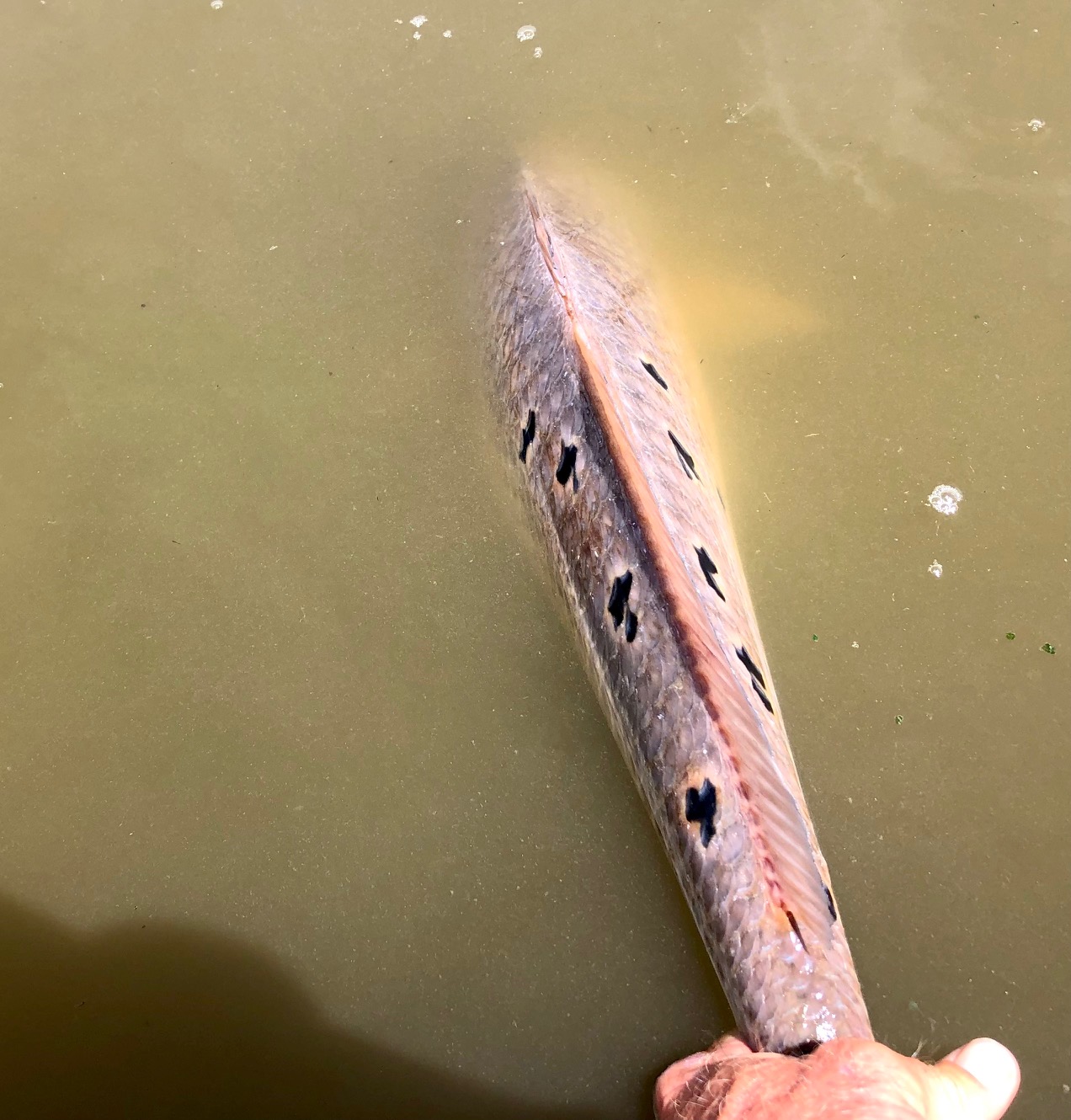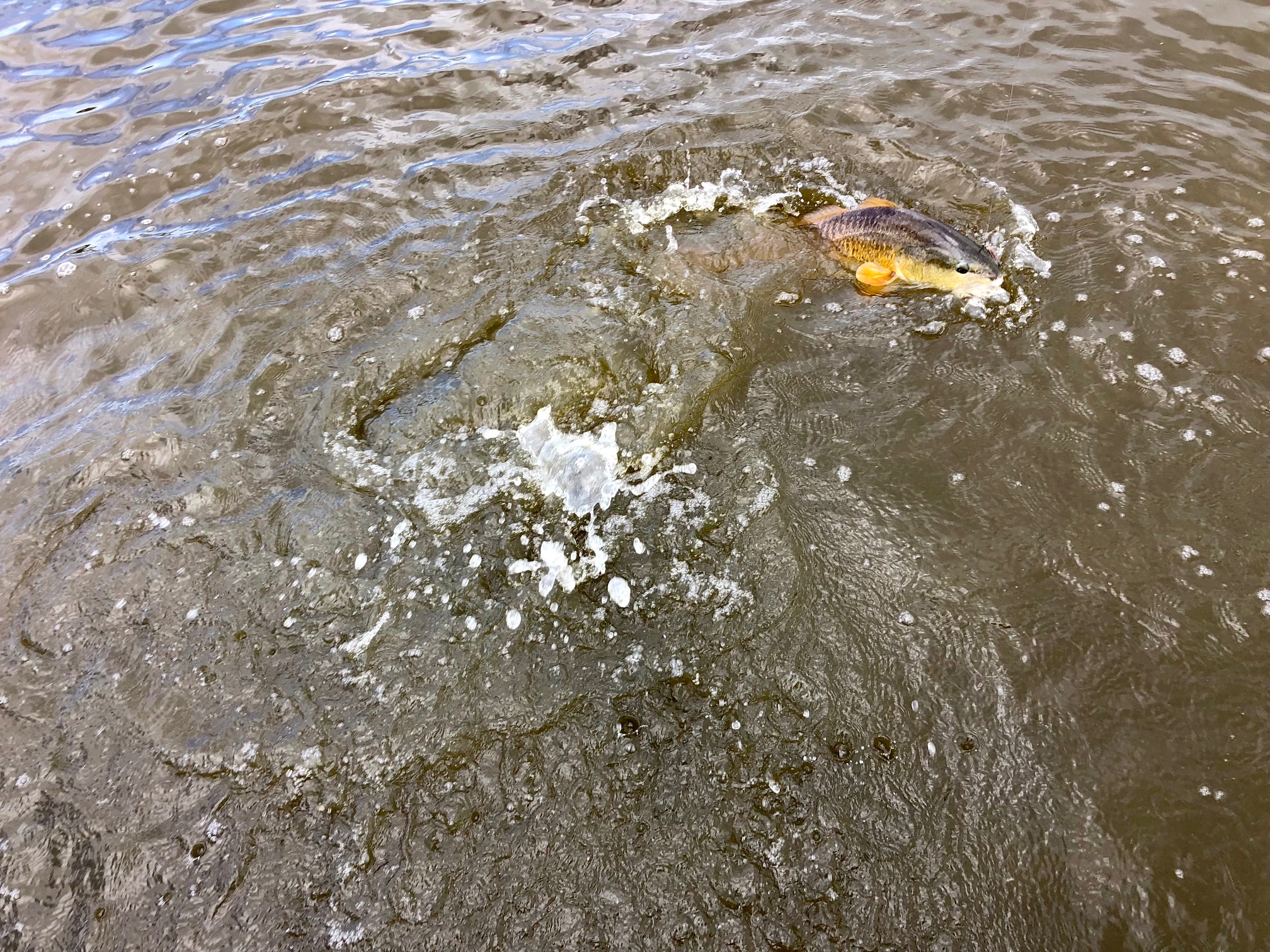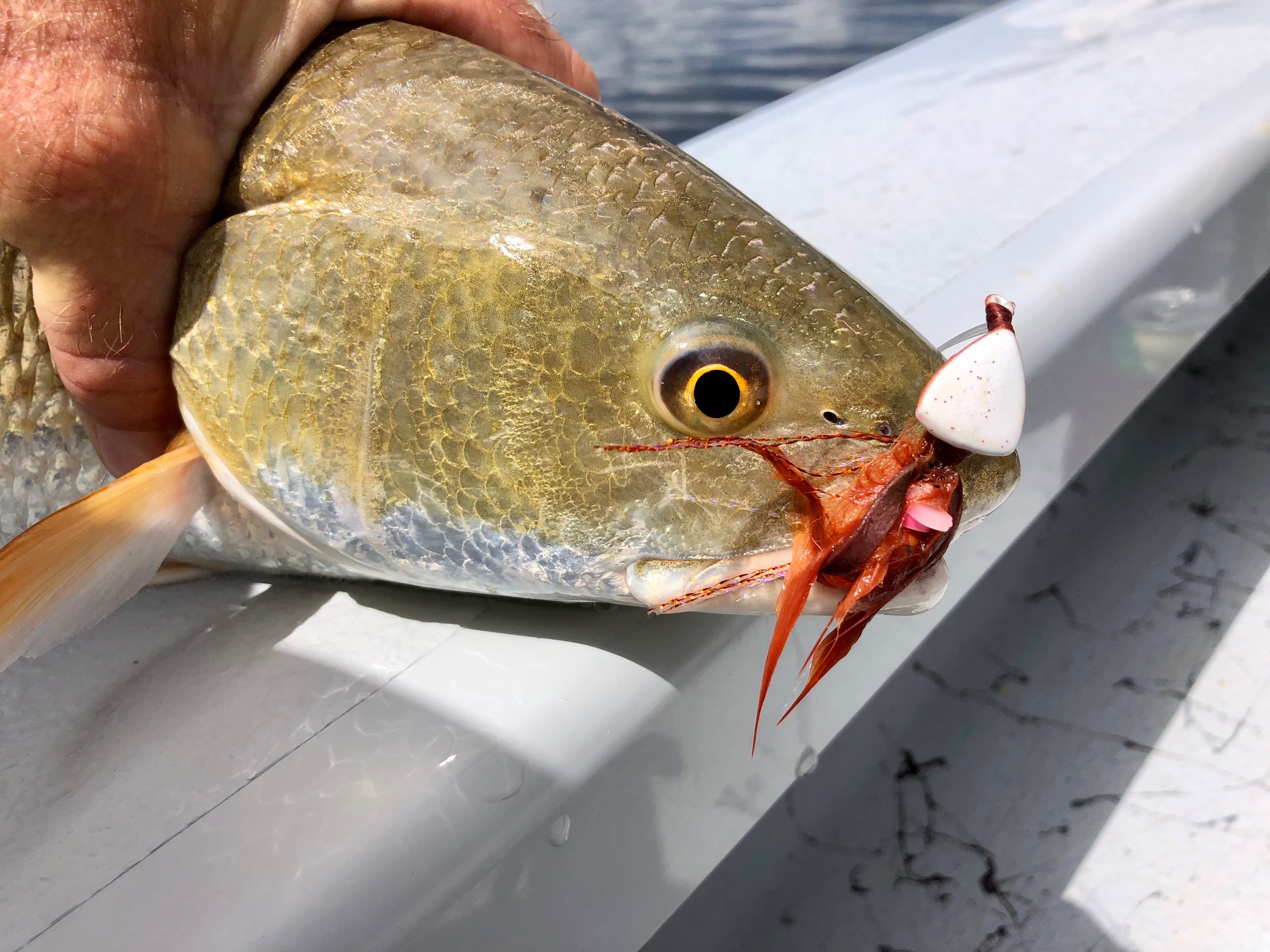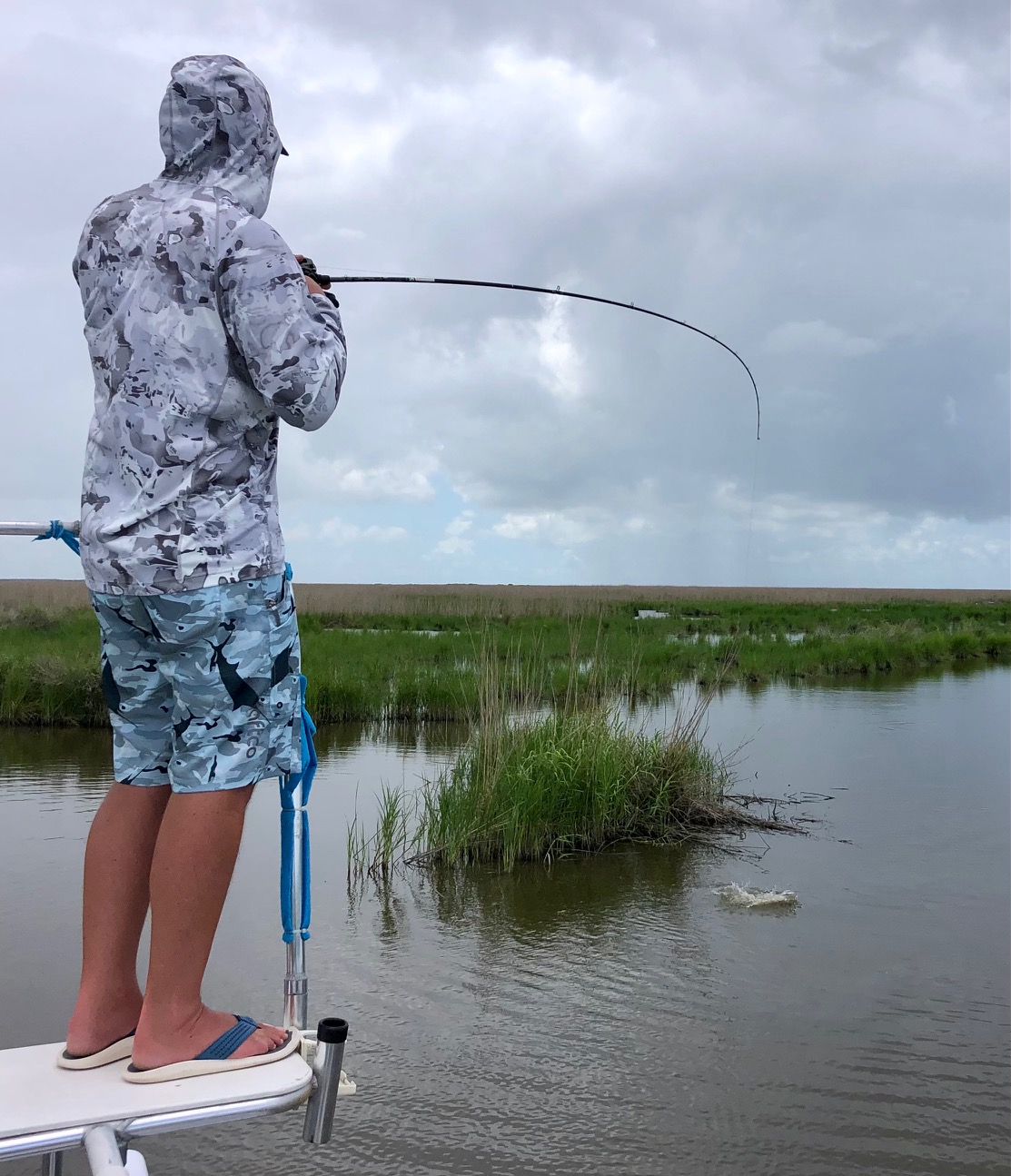 Capt. Nathan Beabout
Cell: (210) 452-9680
N&M Sportsman's Adventures
nmsportsmansadventures.com
AB Kennels
abkennels.com
The following two tabs change content below.
Captain Nathan Beabout has guided fishing trips and duck hunting trips on the Middle Texas ​Coast since 2007. He has fine tuned his fishing and hunting skills, and adapted to all skill levels of customers for a successful trip. Spending many days on the water every year, his knowledge and skills of fishing from San Antonio Bay to Cedar Bayou and Port Mansfield areas, has developed and can lead you to a memorable trip. Call Capt. Nathan at (210) 452-9680
Latest posts by Capt. Nathan Beabout (see all)