This week week we finally had some good low wind days and sunny skies. I cannot resist getting the clients on the tower under these conditions. While trout fishing is fun, it is hard to beat these calm days when you can find pods of 10-15 tailing, and schools of 100-200 floating on the surface. Our baits of choice were DSL's burner shad in mud minnow, and magic grass. In the 4″ model it was pure watermelon and candy apple.
The redfish activity was best from sun up to about 8:30 with the tailing pods, then they pulled off the tops of the flats and shorelines towards the drop in about 3-4 foot of water. Where they would either be singles or a pair cruising together. We had to slow way down and scan the deeper more green water. They would be tougher to spot, but the pink tail flash gave them away each time.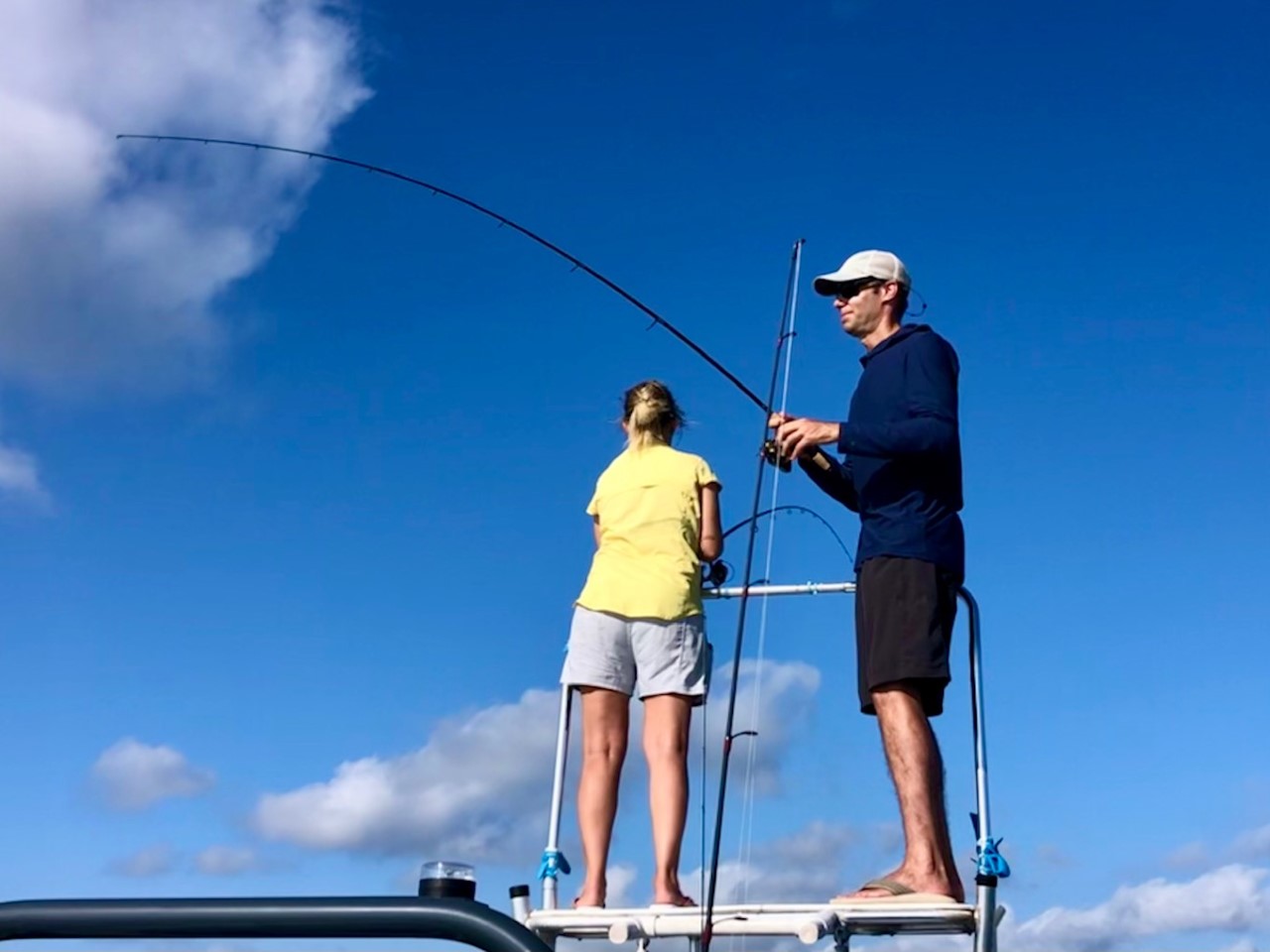 On the other hand mid morning until early afternoon, the big schools could be spotted from a long ways off as they were all suspended just inches under the surface. These fish were also in 3-4 foot of water, and once they alerted to something, they would simply sink to the bottom and out of sight. The strategy here was once we spotted them, we would powerpole down and let them work towards us. Once in range we would either pick one or two off, or they wouldn't even look at our baits. They would go down and we would sit waiting for them to come back up and try again. Many of the fish in the larger schools were oversized, but still a fun fight and awesome to see. Most all our reds this week were released healthy for another day. Simply watching these fish natural behavior and the fight is enough.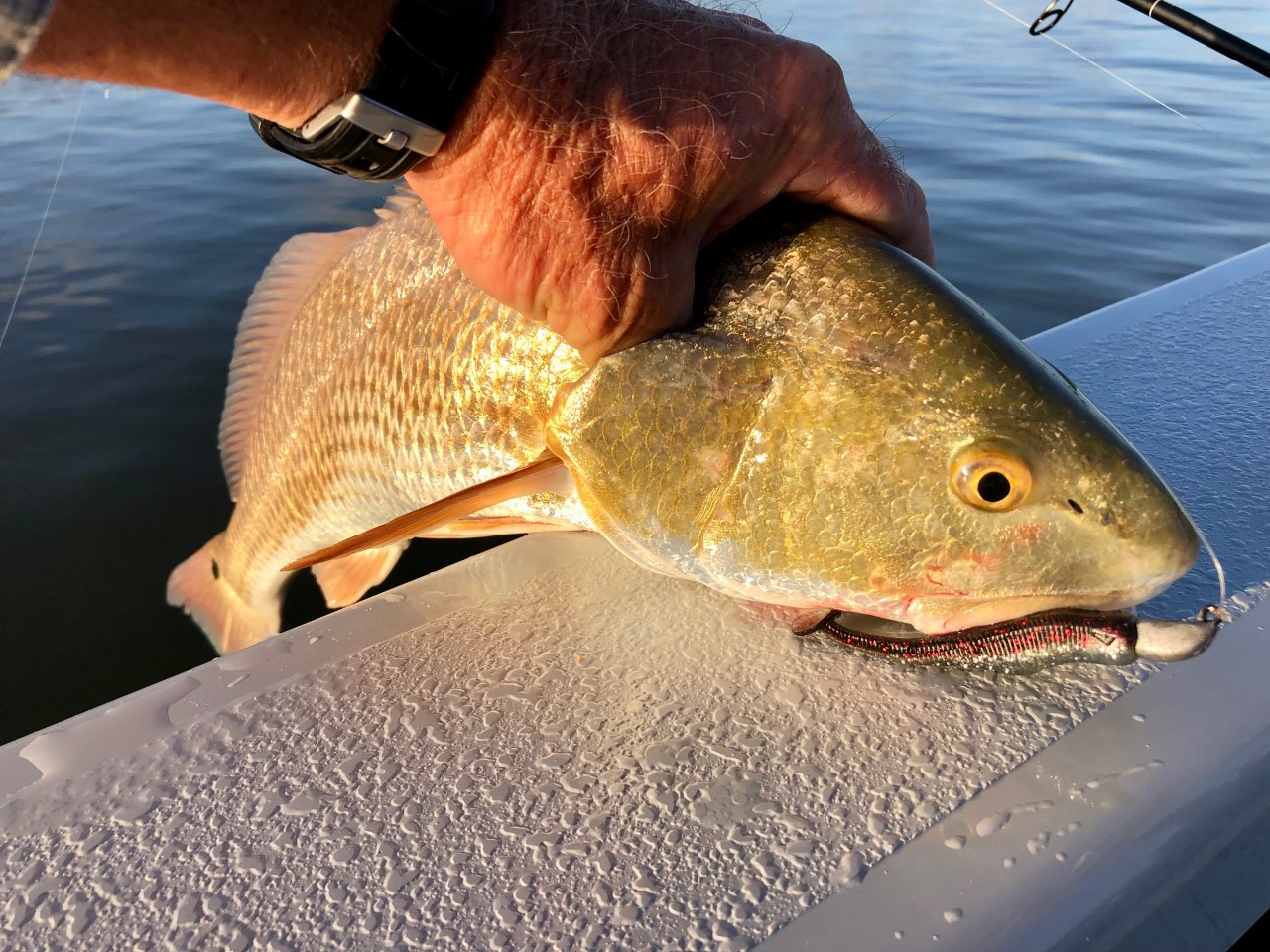 One client brought his 13 year old son with him, and we had a blast. He was able to spot fish really well, and after a little coaching was able to sight cast his very first redfish.
https://www.youtube.com/watch?v=l5yLttgVhKo
Captain Nathan Beabout
(210) 452-9680
N&M Sportsman's Adventures
www.nmsportsmansadventures.com
AB Kennels
The following two tabs change content below.
Captain Nathan Beabout has guided fishing trips and duck hunting trips on the Middle Texas ​Coast since 2007. He has fine tuned his fishing and hunting skills, and adapted to all skill levels of customers for a successful trip. Spending many days on the water every year, his knowledge and skills of fishing from San Antonio Bay to Cedar Bayou and Port Mansfield areas, has developed and can lead you to a memorable trip. Call Capt. Nathan at (210) 452-9680
Latest posts by Capt. Nathan Beabout (see all)