Went out for a nice 4 days of hunting over the Christmas break with my son David (14) in search of a good cull buck. He got the job done Friday evening. I had spotted a deer before and had pictures of him and discussed with the lease manger. Definitely a targeted hunt for a specific deer that met ranch criteria.
It came in Friday evening and it was windy. Deer were skittish and would just take off for no apparent reason. I saw the buck come in and told David "he's back" and we shifted seats. He got the 7mm08 in position and it started to walk off into the brush, I said "he's leaving, get on him but don't rush the shot" BWAM—— sssscccchhhhhhtttt THWAP! IMPACT!
Saw the deer take off, hit the ground, turn and run, hit the ground again and go off into the brush. I asked him how he felt about his shot, where he aimed, etc.. "In the leg" he said. "In the leg??? !!" was my response.. "In the leg?" He was like, "well,, the shoulder" Ah.. ok, then he grinned and said "He's dead" Confidence is everything.. We waited about 30 minutes and sure enough, there he was, laying down, antlers up. He made it about 30 yards total. Both legs broke. In the area we were hunting if a deer runs into the thick brush they can be VERY hard to find and people lose deer out there more often than they should. I would rather lose a few pounds of shoulder meat than a whole deer.
Took some pics, high fives, loaded up and headed back to camp. Always funny to see everyone hanging around the cleaning station judging everyone else's deer. My boy did good.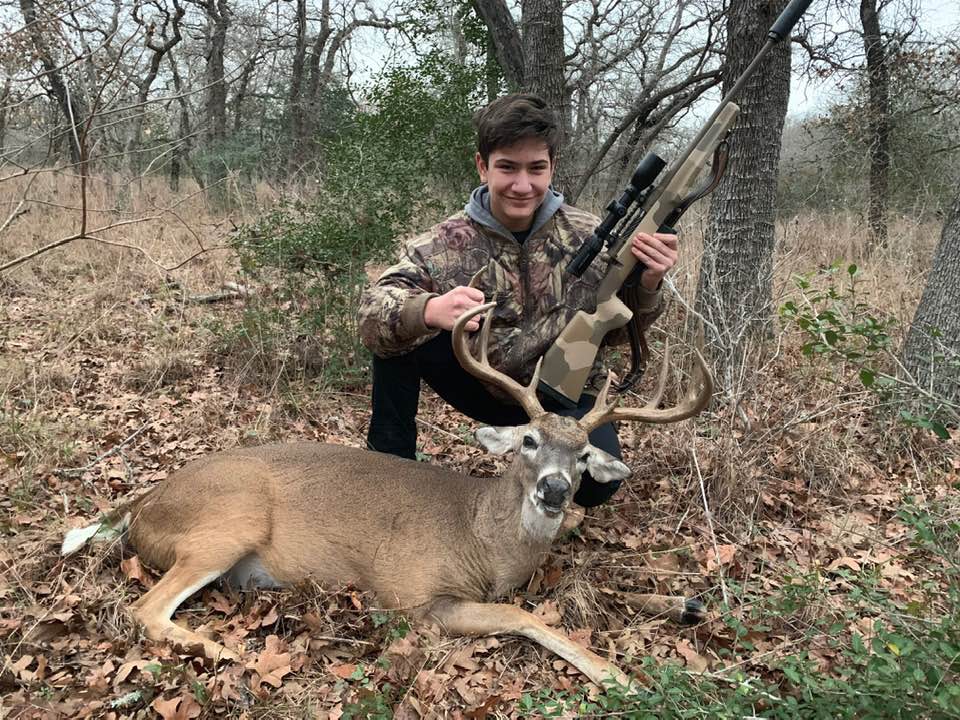 The following two tabs change content below.
Latest posts by Charles Coker (see all)