What a great way to spend the long weekend.. fishing in Seadrift on our new boat.. We recently picked up this very clean used boat from an old family friend, Ronnie Hubbell. Ronnie and our family go way back like 50 years. He started working for my dad when he was about 18 at Portland Marine and became and invaluable employee and lifelong friend. Later on he went off on his own and started up Ronnie's Marine in Aransas Pass.
It was a great weekend learning both the area better as well as the boat. My first time running a tunnel hull and a boat with a jack plate. A bit to learn and get a feel for it's shallow water capabilities Really not wanting to get stuck we took it cautiously over a few trips and I would be lying if I said we weren't a bit nervous getting into shallower and shallower water. We were able to run into some of the lakes and the thing that kept going off in my head was from Ronnie "It will run shallower that it will float" meaning that while you might be able to run in under a foot of water you might not make it out if you stop! We ran cautiously but were able to twice get it in about as shallow of water as we felt we could run.. a bit nerve wracking, wide open, tripped all the way out and feeling the skeg of the engine bumping bottom but knew we had deeper water ahead and rocked on.
When you see a pelican standing 20 ft from where you are about to run through.. oh boy…
We are geniuinely impressed with the construction of the boat, the layout, storage, design and construction. It's not a "fancy" boat by any means but it is solid and handles chop and some big waves in the bay very well. It's also a very dry boat. We have been out on it for 3 weekends and never once got wet, and we ran across bays numerous times in 15-5 mph winds. The 115 Yamaha has a 4 blade stainless prop and pops out of water fast and gets on plane quickly. Jack the motor all the way up and trim all the way in and hammer down!
Looking forward to more time on the water for sure!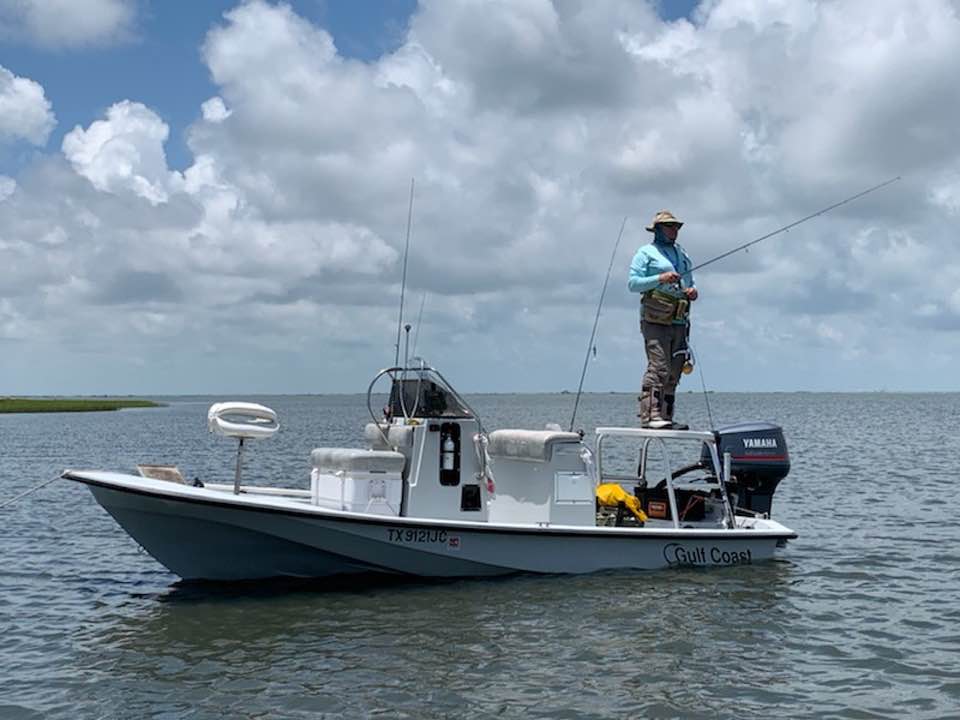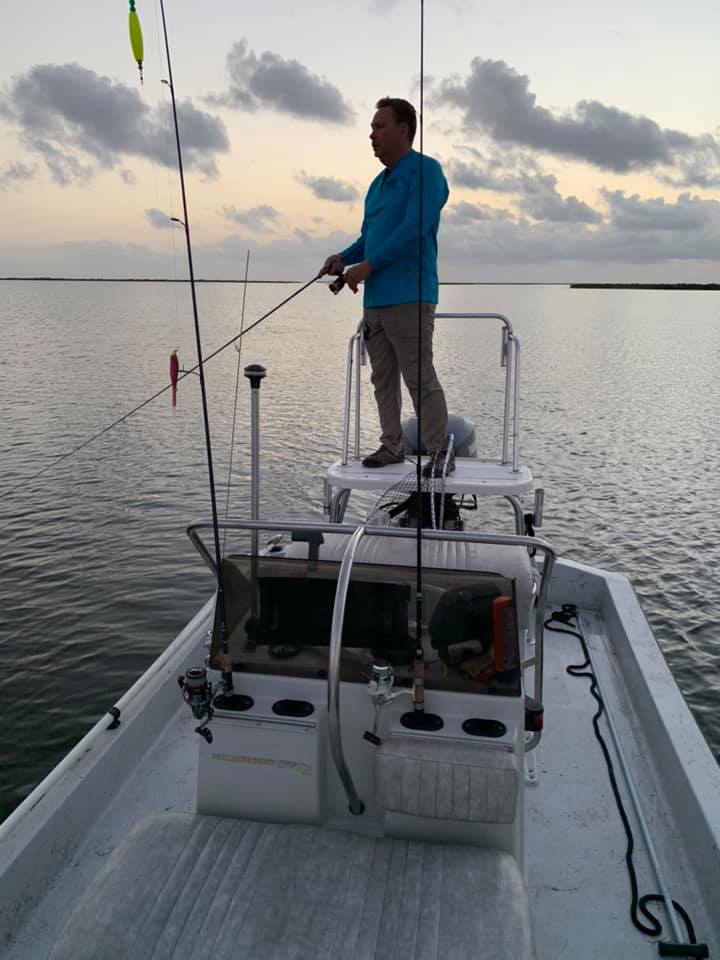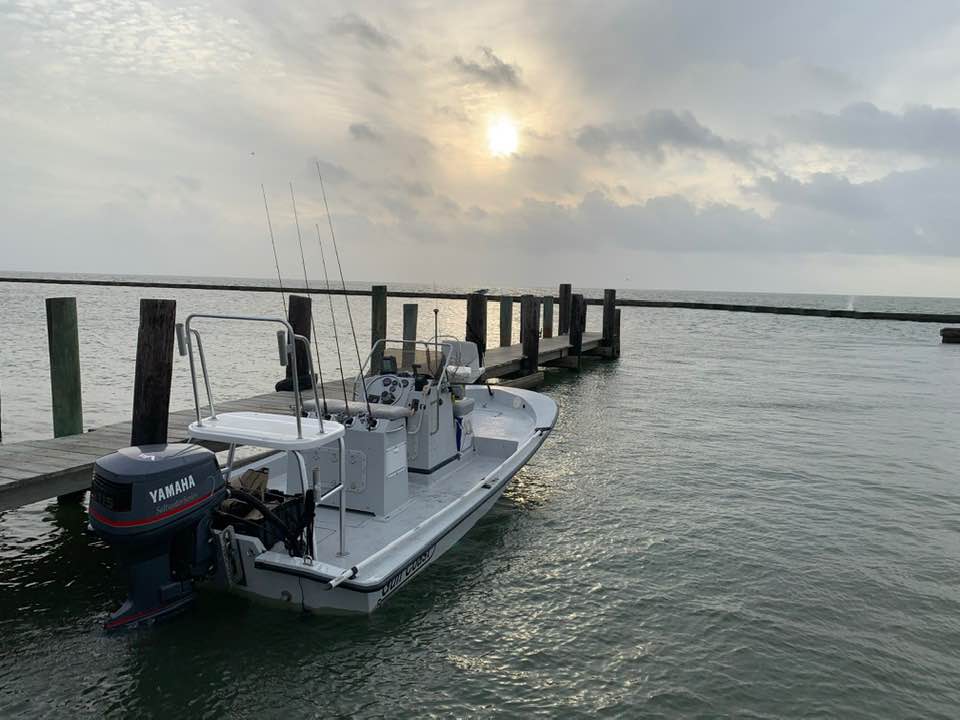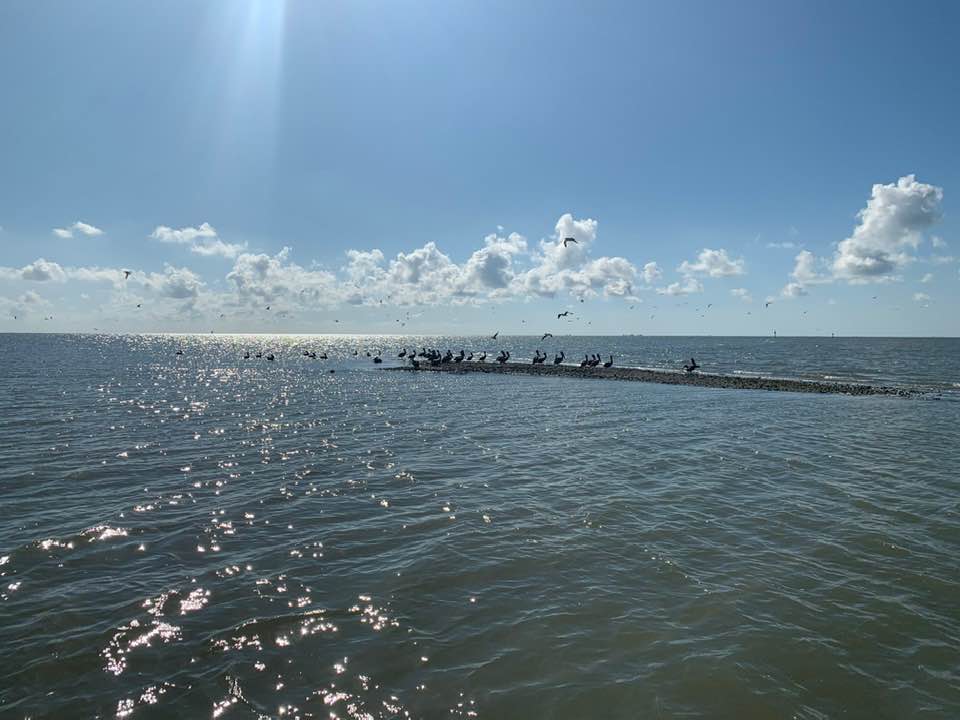 The following two tabs change content below.
Latest posts by Charles Coker (see all)