Been looking around for a new spinning rod for the coast, going to Port Oconnor/Sea Drift for 3 days next weekend..
Pulled the trigger on a Loomis E6X 7ft Inshore rod and Stradic 3000HG.
Think I am going to like it, can't wait to hit the water.
Rod has a very balanced feel with the reel, I drove myself nuts driving around and checking out rods for 2 weeks before doing this today.  Just felt "right".  It's a 7ft medium with a moderate fast action, has a nice soft tip with plenty of backbone.
I was on the fence about a new reel, I have an older Stradic 2000 and several other Shimanos.  But I gotta admit, I got to fondle one and the hook was set. I don't buy much fishing gear really.  I upgraded my bass rods the last few years and spent about 100 per, this Loomis was tagged at 180 but the guy at McBrides in Austin said he would cut me a deal on both, so I said "screw it" as I plan on doing a lot more saltwater fishing down on the coast.
I spoke with the guy about line and requested 20lb PowerPro braided be put on it.  Then I started asking questions about my recent experience with newly spooled reels with it and getting "wind knots".  He knew what I was talking about and recommended the WindTamer braided line.  It is round instead of flat and supposedly doesn't get caught by the wind and cause issues like I experienced.
I said to go ahead and string it up and he mentioned he would put the tape down first to prevent the line from rotating on the spool. I experienced this when I spooled two reels with PowerPro and wasn't aware of the trick.   We shall see how it works. I also discussed how I tie directly to lures and if perhaps a swivel is a good idea and he said it definitely is with braided line on a spinning reel.  I plan to use a 30lb Flourocarbon leader as well.
I grew up in the Corpus Christi area (Portland and Rockport) and our family was in the boat business. We did a LOT of fishing.  I moved away from there 30 years ago when I joined the Navy and the saltwater fishing bug has hit me.  We spent a week in Rockport in June and a few days in Seadrift and Port Oconnor in July.
Anyone that knows me understands I have an OCD "problem" and when the bug hits for something, I get real stupid, real quick!
We are going to be at a lake for my wife's birthday this Saturday, Might need to give it a little shakedown.
Stay tuned for a fishing report!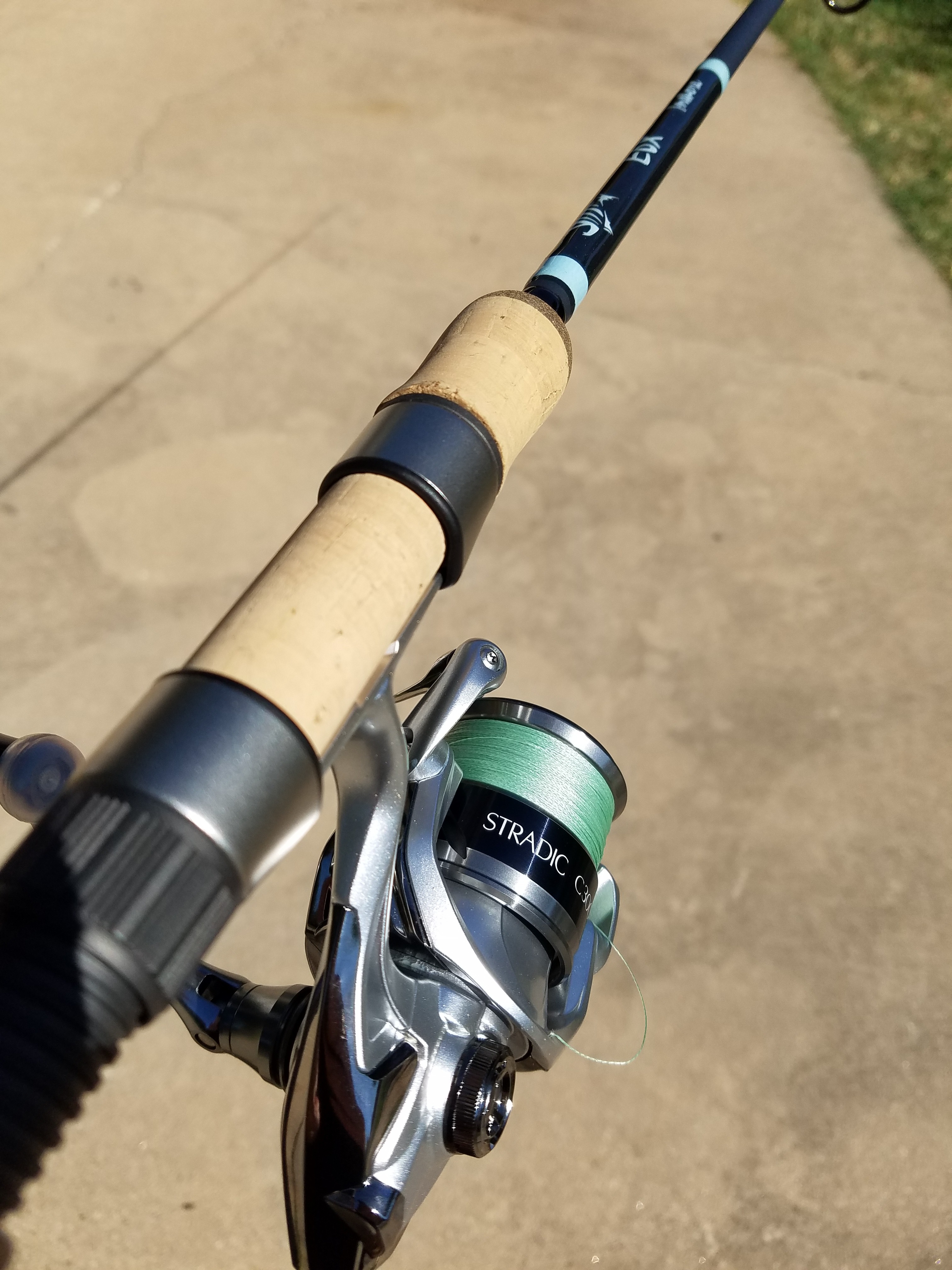 The following two tabs change content below.
Latest posts by Charles Coker (see all)