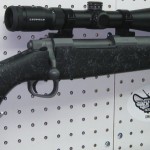 The 280 Ackley Improved cartridge has been around for quite some time as a Wildcat. Basically it has the same parent case (30/06) as the 270 Win, 25-06 Rem and of course, the 280 Rem.  Ackely Improved means the shoulders are at a 40 degree angle making it hold a few grains more powder than the 280 and thus a little more velocity.   The Ackley Improved rounds are generally thought of by those that like it as being extremely efficient, those that do not dismiss it as unneeded and a pain to deal with for a few extra FPS.  Well, my take is they are both right. What the 280 AI does is get danged close to a 7mm mag in terms of velocity without the use of a belted case and with less powder, i.e., more efficient, similar trajectory with less recoil.  I like a flat shooting rifle having grown up hunting senderos in deep South Texas, the 25-06, 243, 22-250 all were common around our hunting camps.  As I started shooting more long range and really got the benefits of high BC bullets at extended ranges I started looking around at alternative hunting catridges.  7mm bullets have high BCs which translate into flatter shooting (in all honesty more noticable past 400-500 yards) with less wind drift.  The 140g Nosler Accubond is travelling at 3150 FPS out of a 24″ barrel and out to 500 yards is just as flat as a 25-06 with a 100g bullet and with less wind drift, past 500 (more than I personally would hunt) the higher BC 7mm bullets start to really shine, guys are pushing well beyond 1K with 160 grain bullets.
Nosler got an official SAAMI specification for the 280 AI a few years ago and now it is a standard cartridge with Nosler making brass, ammo and rifles for it.
Enough on the cartridge… on to the rifle!
Nosler's Trophy Grade custom is a nice piece of work, it sports a handlapped PacNor barrel (this is the lighter profile barrel),  Rifle Basix trigger set at 3lbs, Bell and Carlson medalist stock with aluminum blocks and the action and barrel are cerakoted a flat gray.  The rifle fits me nicely, balances well and is very light at 6.75lbs.
Scope mounting is handled with a 2 piece setup and uses the same setup as Remington 700s, I contacted the good guys at Talley who supplied a set of their lightweight alloy mounts.  I have used Talleys numerous times and I really like them for a hunting rifle.
I mounted a new Leupold Firedot VXR Patrol 3-9×40 with the TMR reticle.  I am very impressed with Leupold's new scopes, their illumination works extremely well and it and the glass are right there with the Trijicon Accupoints.  This should make an ideal hunting scope as well as being able to push the rifle out to 750 yards with 7.5 Mils of adjustment from a center zero.
I will be hitting the range soon and reporting back.
Stay tuned
10/18/2011 update
Well, I am extremely please with this rifle!
I did the obligatory round break-in (needed or not) of shoot once and clean x 10, then shoot 3 and clean for another 10 rounds.
I then shot another 2 boxes of ammo sighting in and testing at distance.
Running a 300 yard zero which puts me 3″ high at 100 yards.  Shooting right at .5″ for a 5 shot group
My calculations for the factory Nosler 140AB round were made and I tested at 250 and 500 yards.
I got a 1.5″ group at 250 yards and  about 2.5 at 500, and my calculation was spot on perfect at 1.4 mil high at 500 yards.
I was pleasantly surprised at how soft of shooting the rifle is for how light it is.
I had a Sako 85 finnlight 270 that weighed about the same that sure felt like it had more snap to the recoil.
I hunted this past weekend with the rifle and  felt very confident with it.  I did some stalk hunting and it handled well in the field.
I did call Rifle Basix on how to drop the trigger weight down from 3 to 2lbs.
Trigger is nice and crisp, no creep or over travel.
I plan to hunt with this rifle for years to come and Nosler isn't getting this one back!
I will be heading out to go hunt again next week and looking forward to using this rifle.
Update:
I had a VERY succesful hunt with this rifle!
http://tacticalgunreview.com/2011/11/01/successful-weekend-of-hunting-with-nosler-280ai-and-ziess-victory-fl-4-16×50/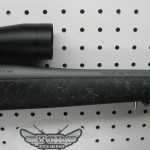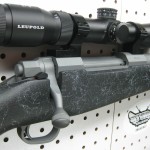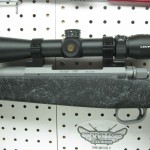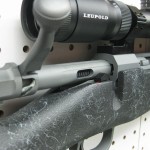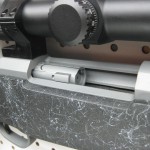 The following two tabs change content below.
Latest posts by Charles Coker (see all)