We got the Ruger American Ranch Compact in 300 Blackout back in the fall.  It was exactly what I was looking for.  A lightweight 300 Blackout youth model with a 16″ threaded barrel.   We got it, mounted a Leupold VXR 2-7 on it and sighted it in with some Barnes 110g ammo.  Running a Templar Tactical Nemesis30 can on it.  Right of the box it was shooting 1/2″ groups. Very nice.
We hunted with it and it took care of a few deer for my boys.  It's a cool little gun, very lightweight and even dad might enjoy it as a truck gun our out walking around!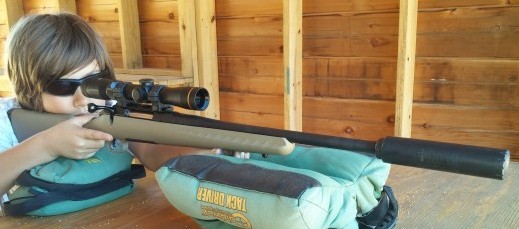 The following two tabs change content below.
Latest posts by Charles Coker (see all)