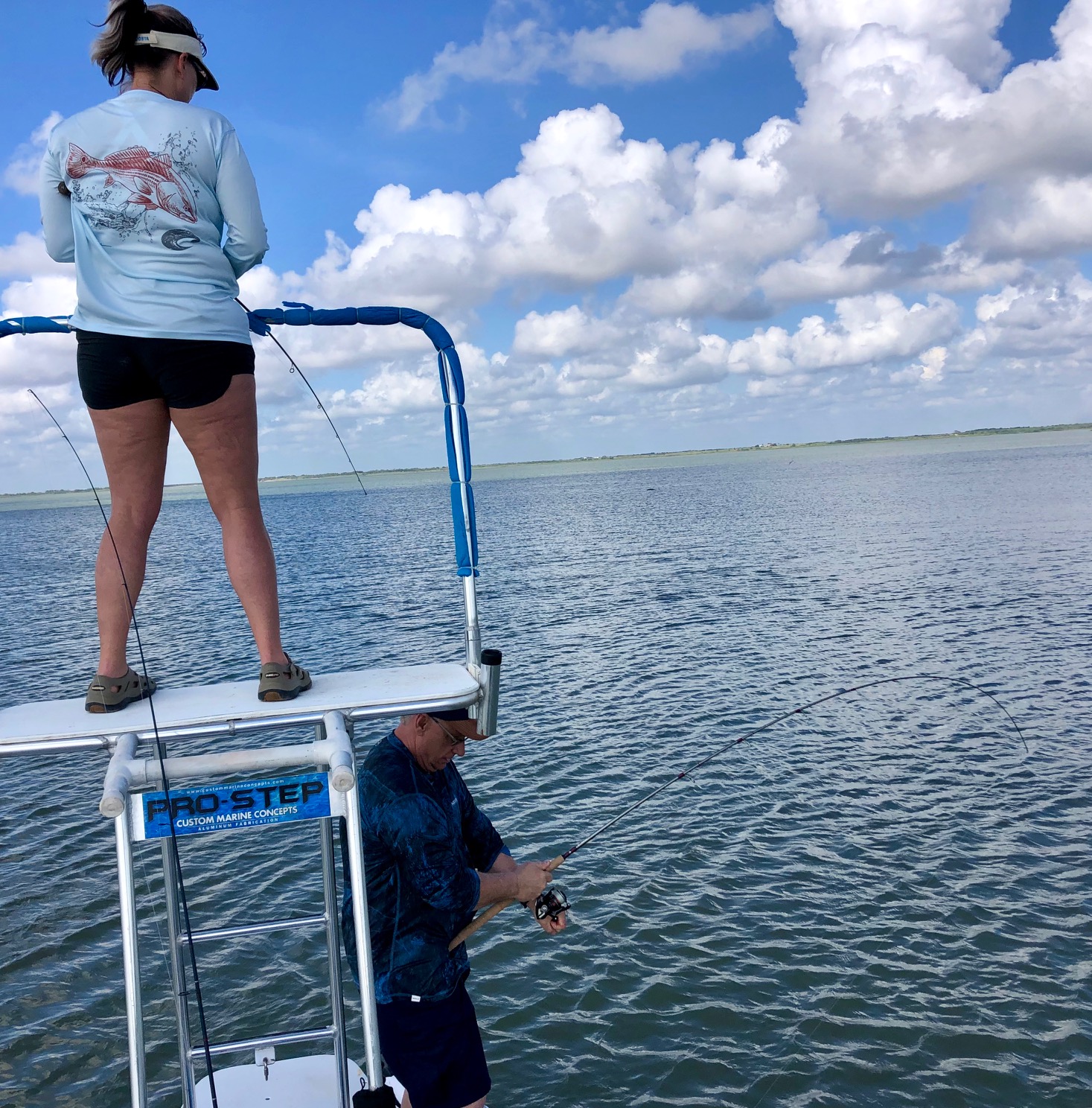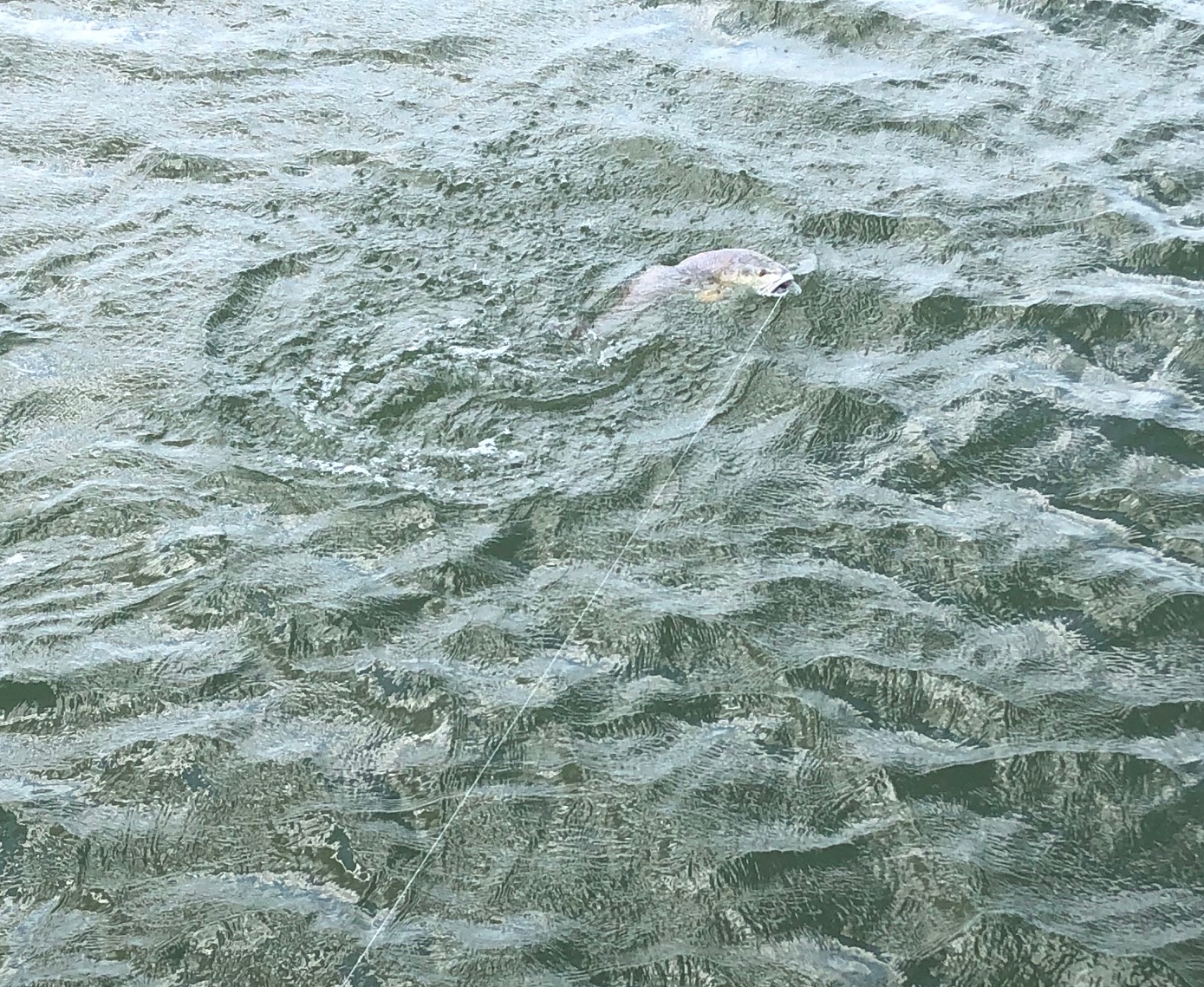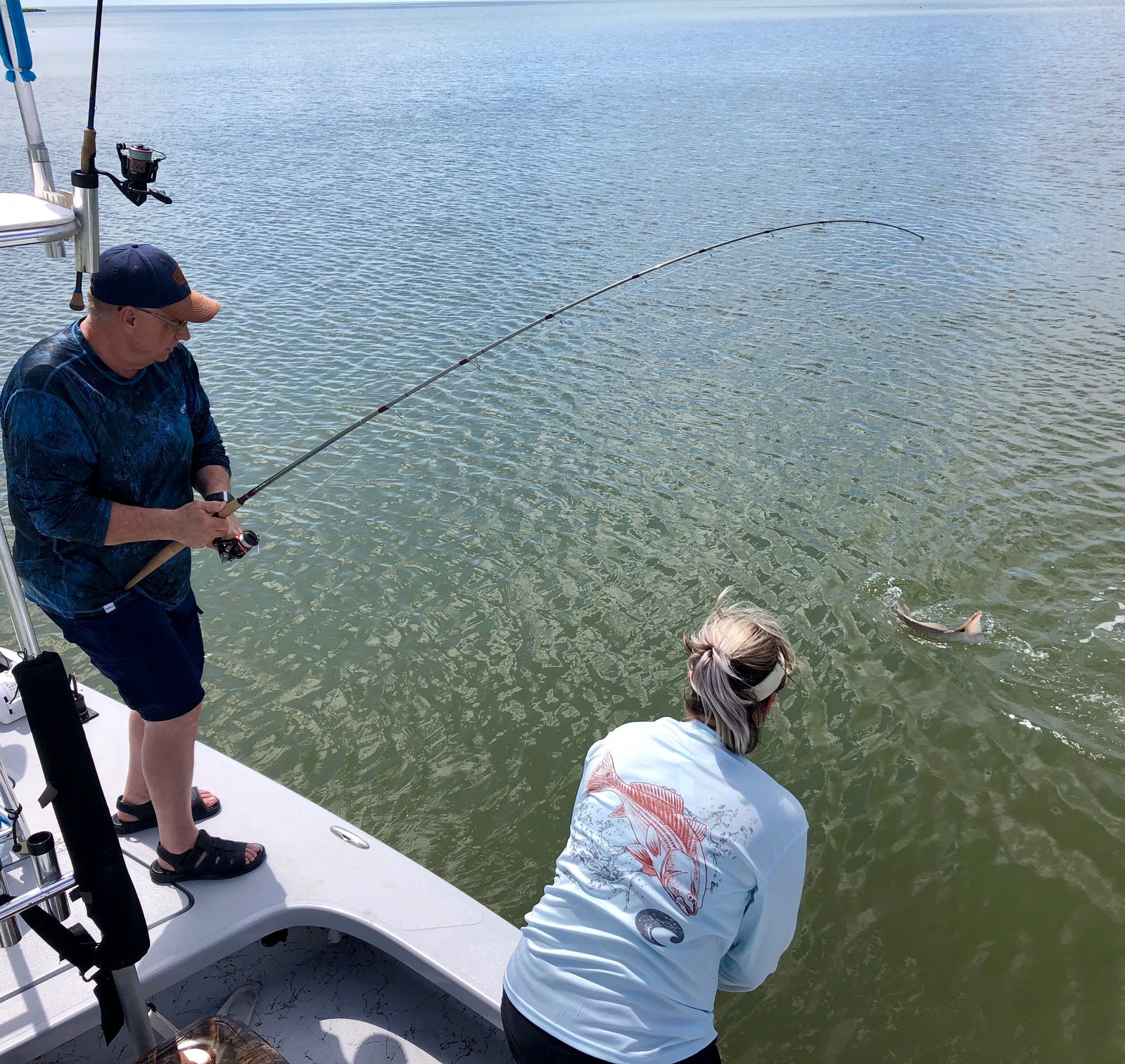 The reds didn't want to play at first light this morning. We watched a few fish come from the deep, and once they were in range wanted nothing to do with us. After a couple hours of waiting them out, to see if their attitudes would change, we decided to move onto new waters.
Luckily our new area had 2 small schools of reds feeding aggressively. We managed a few double hook ups, and lost a couple before calling it a day.
DSL's victorious secret super model and FINS windtamer 20# braid got the job done. The weather looks good in the extended forecast, if you don't care to wade come try your hand at sight casting. Plenty of dates available in Sept/Oct.
Capt. Nathan Beabout
Cell:(210)452-9680
nmsportsmansadventures.com
The following two tabs change content below.
Captain Nathan Beabout has guided fishing trips and duck hunting trips on the Middle Texas ​Coast since 2007. He has fine tuned his fishing and hunting skills, and adapted to all skill levels of customers for a successful trip. Spending many days on the water every year, his knowledge and skills of fishing from San Antonio Bay to Cedar Bayou and Port Mansfield areas, has developed and can lead you to a memorable trip. Call Capt. Nathan at (210) 452-9680
Latest posts by Capt. Nathan Beabout (see all)