Today's trip went just as I hoped. We walked the same stretch of shoreline as the day before, knowing there was big fish around. From 6-9am the bite was aggressive, with several 20-23″ trout. Then, this healthy 26″ popped a DSL pumkinseed soft plastic.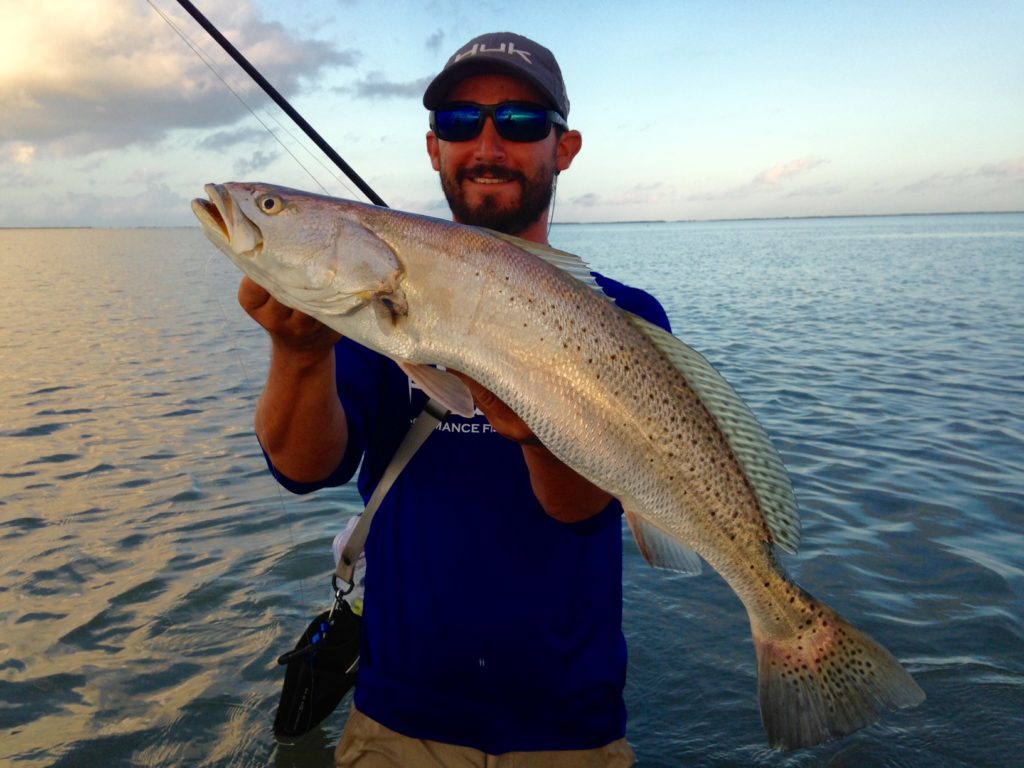 We left and chased some reds for a few hours, only to return to the same spot about 1pm, only had a handful of fish, we were about to leave when a 28″ trout crushed another soft plastic. We definitely ended the day on a high note. Every fish was released today, as my guys just wanted to try and catch some solid trout! Good job guys.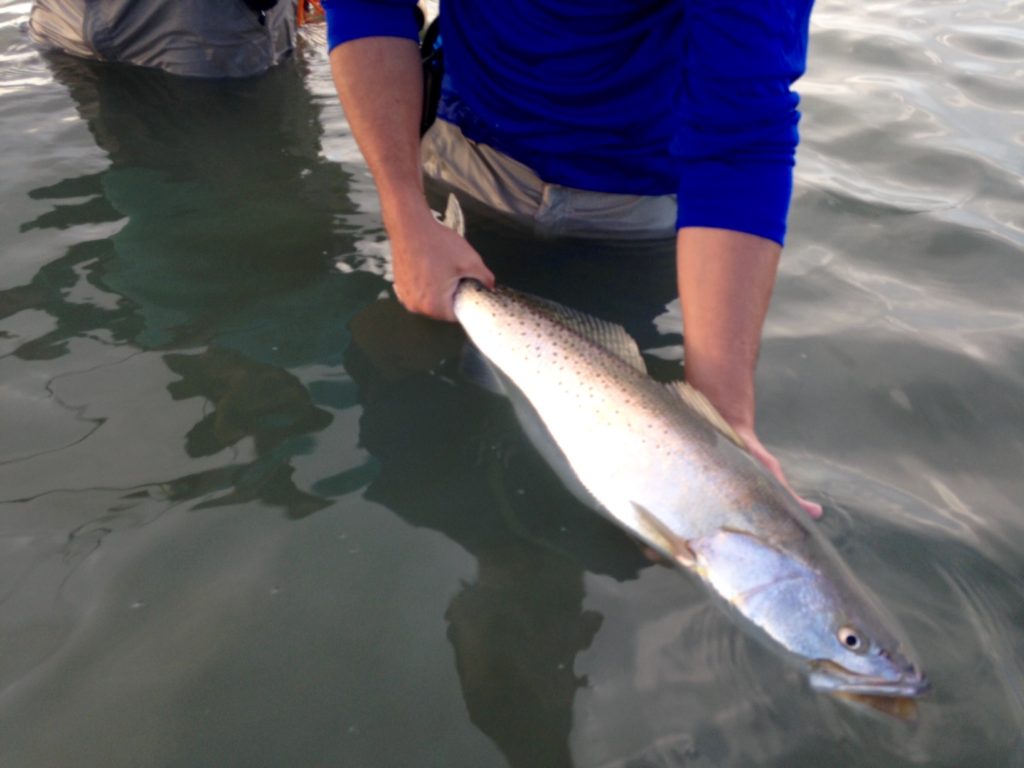 Book your next fishing trip with Capt. Nathan today!
Capt. Nathan Beabout
Cell:(210) 452-9680
The following two tabs change content below.
Captain Nathan Beabout has guided fishing trips and duck hunting trips on the Middle Texas ​Coast since 2007. He has fine tuned his fishing and hunting skills, and adapted to all skill levels of customers for a successful trip. Spending many days on the water every year, his knowledge and skills of fishing from San Antonio Bay to Cedar Bayou and Port Mansfield areas, has developed and can lead you to a memorable trip. Call Capt. Nathan at (210) 452-9680
Latest posts by Capt. Nathan Beabout (see all)