Didn't expect it to be that cool this morning, guess the fish didn't like it much either. First couple wades we struck out, then as the wind shifted East and air temps started rising the bait became more active and both trout and reds started feeding. We caught lots of 17-19" trout, mid to upper slot reds, then mixed in with the reds was a 26 and 27" trout. Unfortunately they were skinny, but good fish none the less.
We were strung out pretty far, so not many pics, and I did the best I could with the two bigger trout.
Fishing is still hot, and we have a few dates in January and February left available. Winter Discount ends Feb. 28th.
Capt. Nathan Beabout
Cell:(210) 452-9680
nmsportsmansadventures.com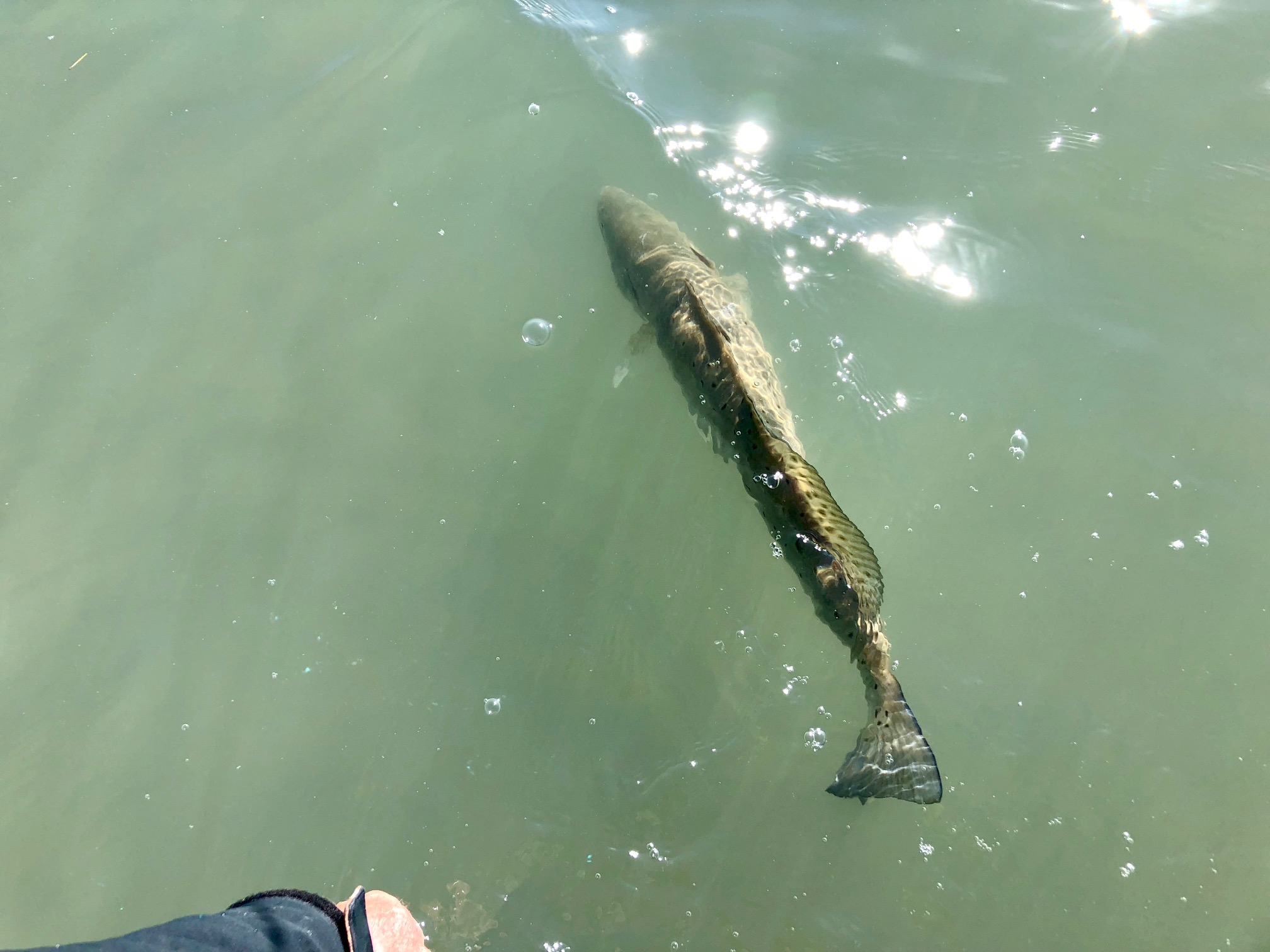 The following two tabs change content below.
Captain Nathan Beabout has guided fishing trips and duck hunting trips on the Middle Texas ​Coast since 2007. He has fine tuned his fishing and hunting skills, and adapted to all skill levels of customers for a successful trip. Spending many days on the water every year, his knowledge and skills of fishing from San Antonio Bay to Cedar Bayou and Port Mansfield areas, has developed and can lead you to a memorable trip. Call Capt. Nathan at (210) 452-9680
Latest posts by Capt. Nathan Beabout (see all)