With the good weather we knew we would have to leave early to have some good ground on the south shoreline. Surprisingly we were blessed all morning on our first wade with a 600 yard stretch of never ran over shoreline, and luckily we picked a good spot. Three man limits of 17-19″ trout were boxed by mid-morning over thigh deep grass throwing topwaters, Corky Softdines, and Down South Lures pumpkinseed and dirty tequila.
After a quick sandwich and change of location we hoped out over knee deep sand pockets looking for some redfish. With a little stain in the water we threw pumpkinseed and strawberry wine, about 10 minutes into the wade we had our first red on. Then the words that get your blood pumping, "Oh My Gosh, Big Trout." It's always a good feeling when you know your customer is fighting their personal best. After a few photos his 24″ fish was carefully released.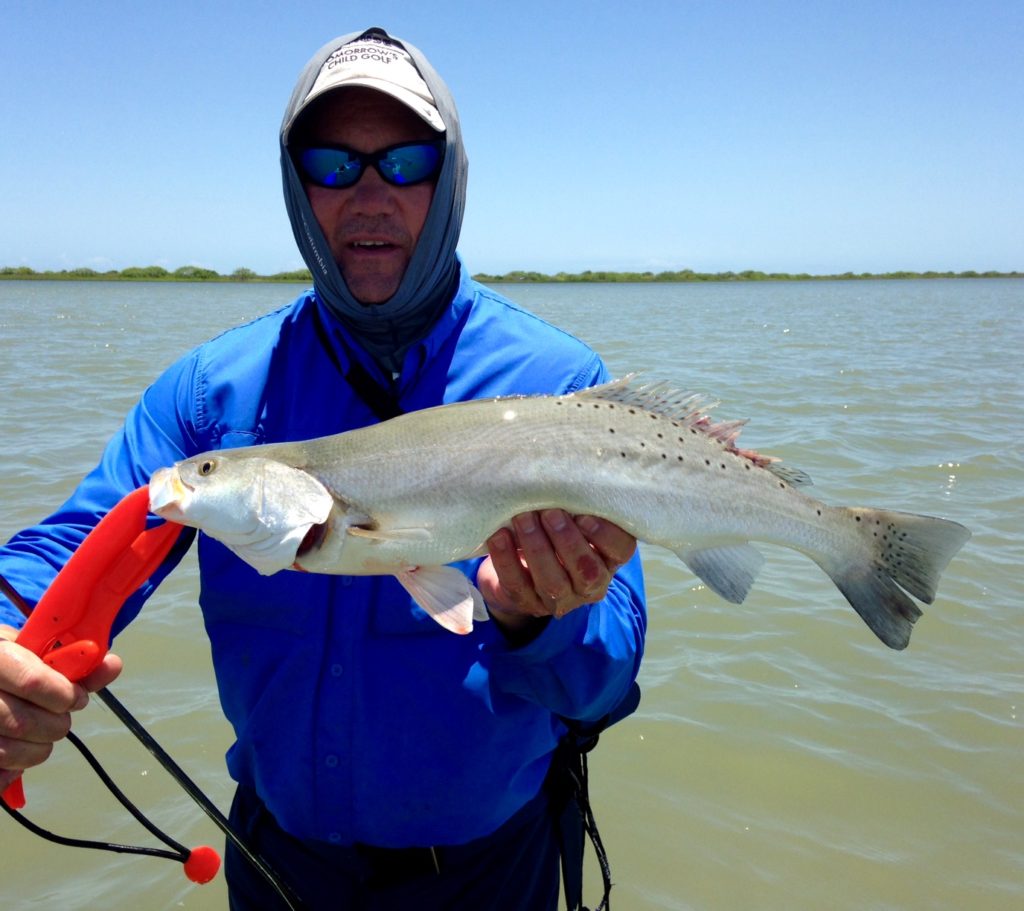 We kept walking and landed a few more reds, then again "Oh MY Gosh, Big Trout." I look up and it's the same guy. A short video, a few pictures and he releases a 25″ trout.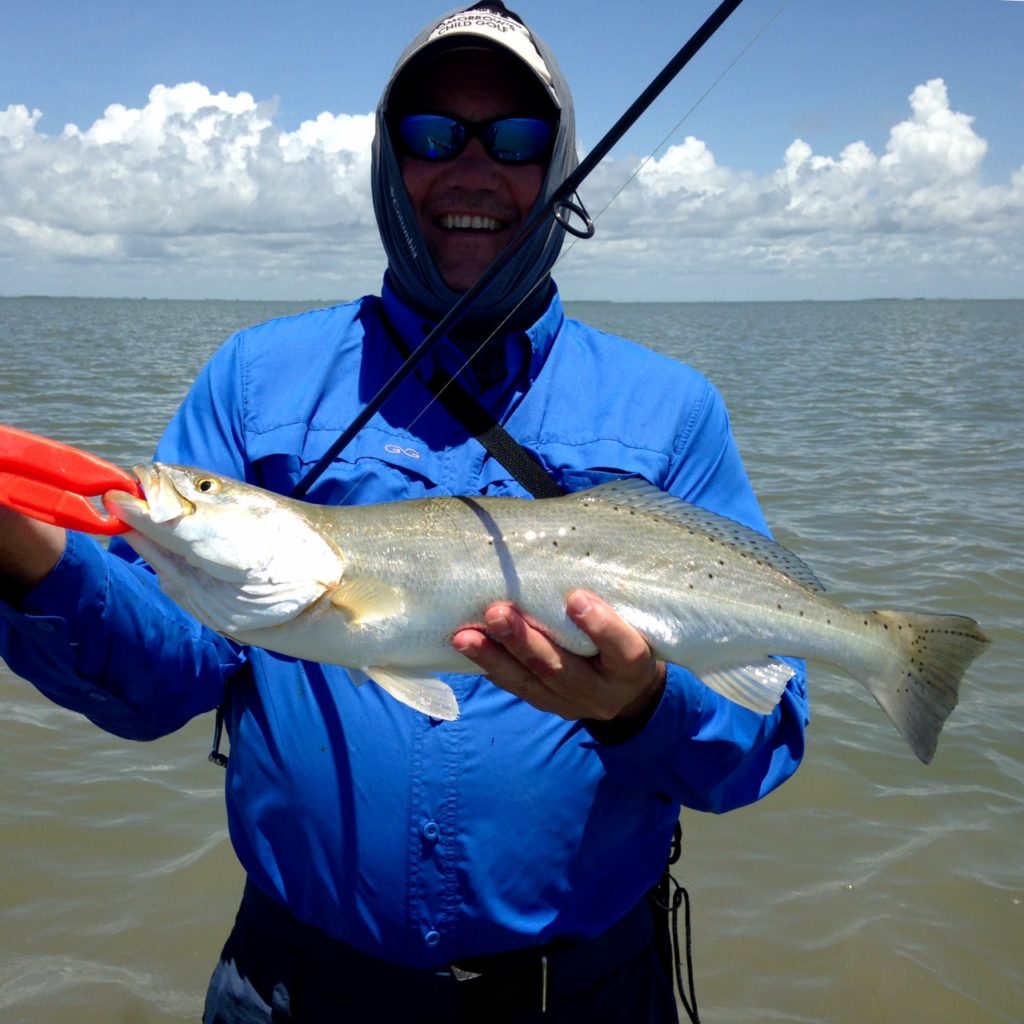 I have always said it, and still do. your big trout will be mixed in with the reds. At 1:30 in the afternoon he upgrades his personal best while in the mix of redfish. It just doesn't get much better than that for me. Knowing that my customer is on cloud 9.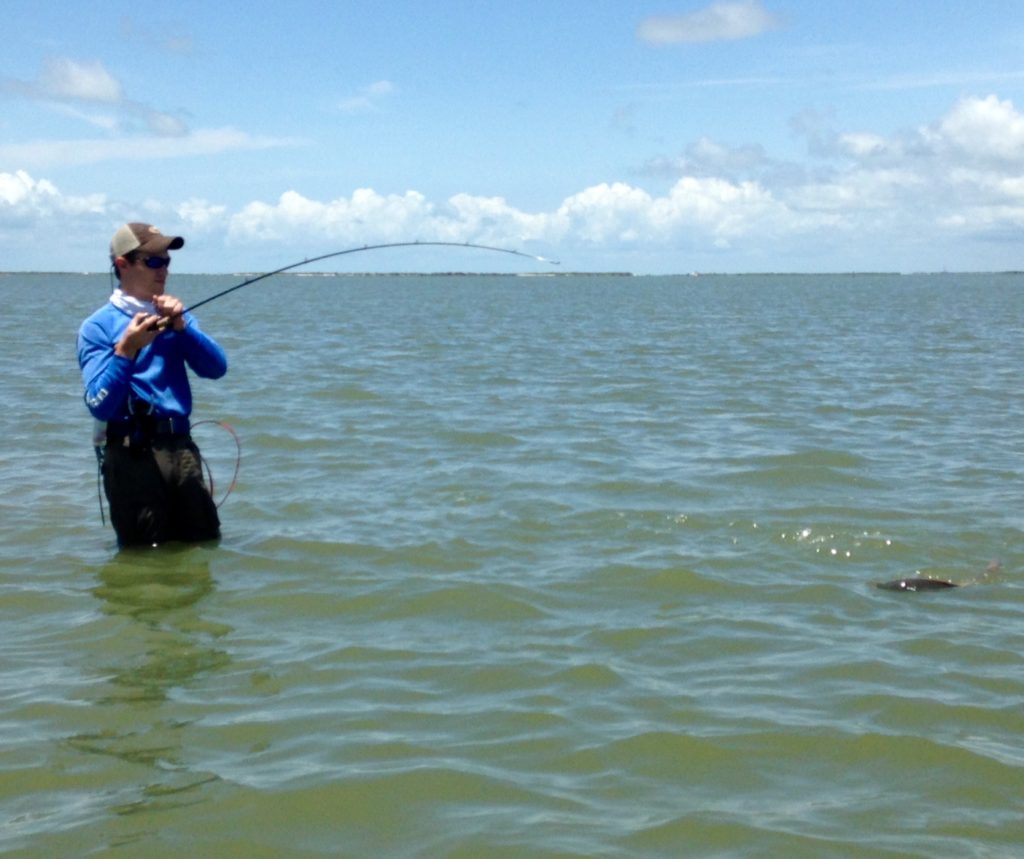 I think the key today was finding the stretches of water that had not been run over, and remained relatively quiet for most of the day, or at least from what we could see. I know there had to been boats up on that flat, and we slowed way down as we walked it. There aren't many secrets left out on the water, but timing is key.
Captain Nathan Beabout
(210) 452-9680
N&M Sportsman's Adventures
www.nmsportsmansadventures.com
AB Kennels
The following two tabs change content below.
Captain Nathan Beabout has guided fishing trips and duck hunting trips on the Middle Texas ​Coast since 2007. He has fine tuned his fishing and hunting skills, and adapted to all skill levels of customers for a successful trip. Spending many days on the water every year, his knowledge and skills of fishing from San Antonio Bay to Cedar Bayou and Port Mansfield areas, has developed and can lead you to a memorable trip. Call Capt. Nathan at (210) 452-9680
Latest posts by Capt. Nathan Beabout (see all)