Well Saturday was met with heavy boat traffic, and lots of people wading, the key was to find an area holding fish and grind on it, the longer that particular area remained quiet, the better the bite got. Standing in spots for 20-30 minutes at a time worked best. Solid trout from 17-21″ were pulled off of waist deep grass beds throwing Down South Lures pumkinseed and dirty tequila, also Corky Softdines worked to snag a few.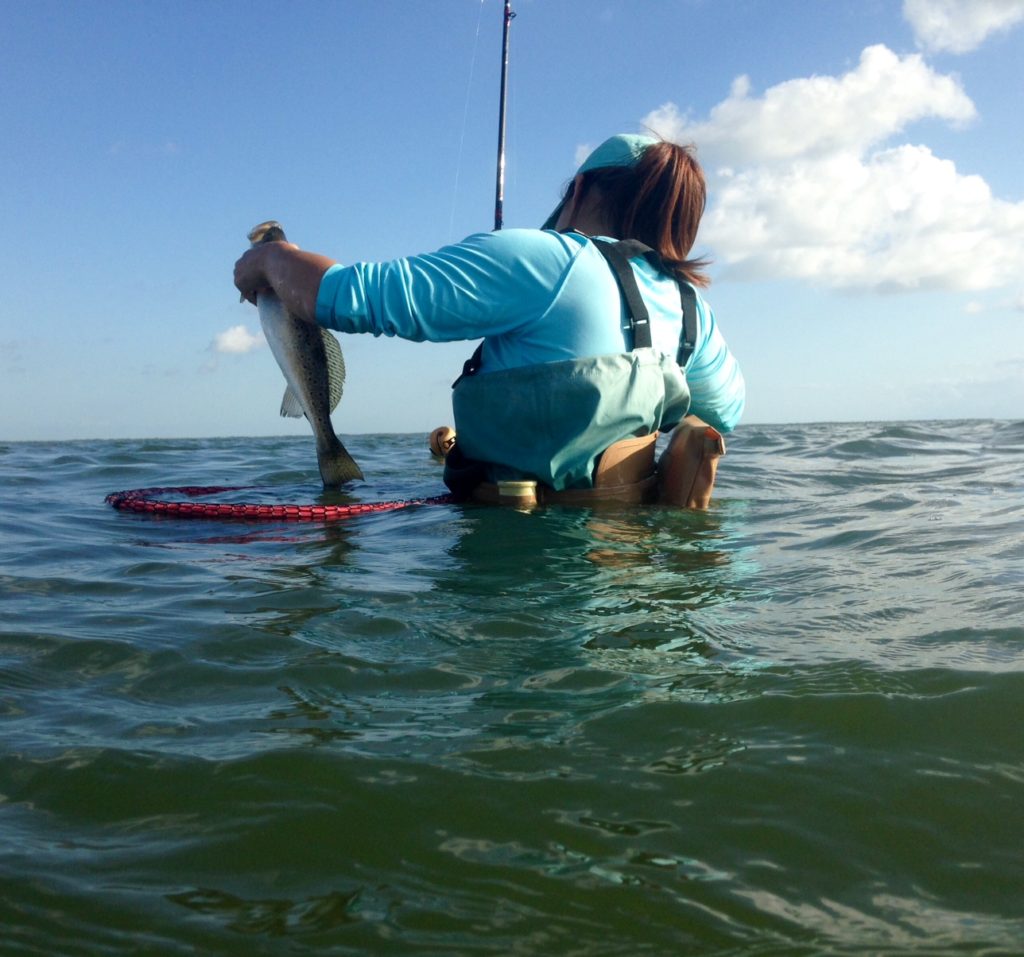 Sunday we returned to the same stretch of shoreline on a very quiet morning, no boats buzzing by or fisherman in sight. All day we only saw 4-5 fishing boats. Walking the same line as the day before we watched as ballyhoo exploding out of the water. Throwing at these explosion yielded some nice 20-23″ trout. Our bait selection didn't change much, but strawberry wine was the best for bigger trout.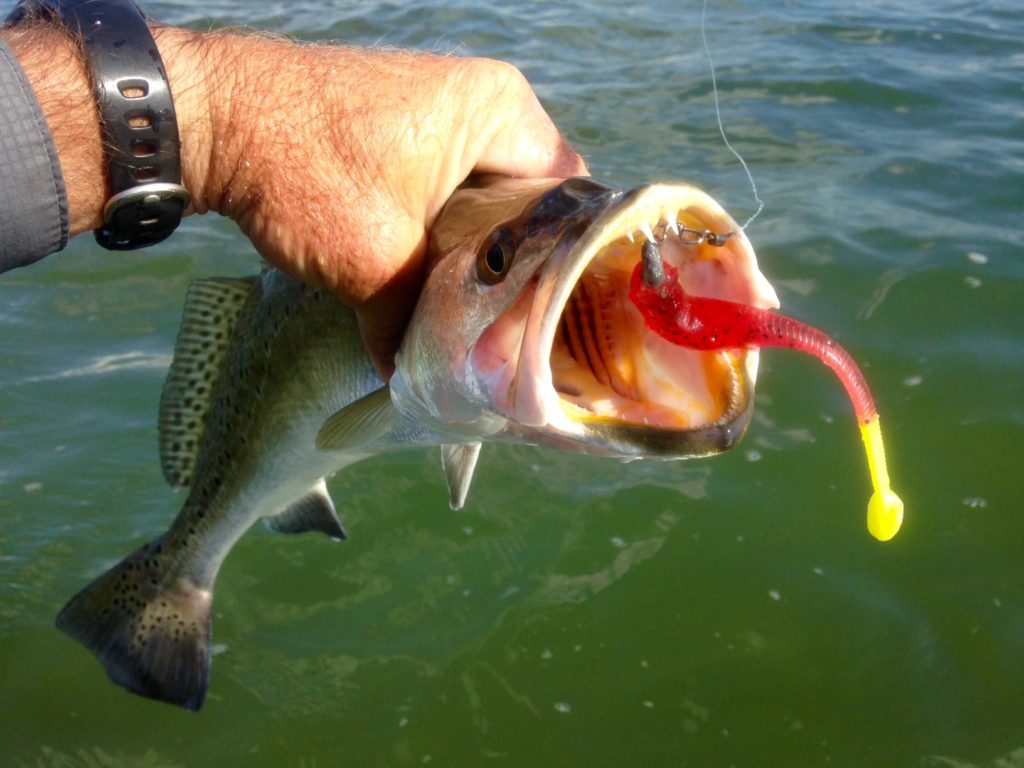 Redfish have still been tough to find in any numbers, but I know that will change soon. Before we know it there will be pods of redfish on our shorelines. Check out our availability on our website, and give us a call to book your date.
Captain Nathan Beabout
(210) 452-9680
N&M Sportsman's Adventures
www.nmsportsmansadventures.com
AB Kennels
The following two tabs change content below.
Captain Nathan Beabout has guided fishing trips and duck hunting trips on the Middle Texas ​Coast since 2007. He has fine tuned his fishing and hunting skills, and adapted to all skill levels of customers for a successful trip. Spending many days on the water every year, his knowledge and skills of fishing from San Antonio Bay to Cedar Bayou and Port Mansfield areas, has developed and can lead you to a memorable trip. Call Capt. Nathan at (210) 452-9680
Latest posts by Capt. Nathan Beabout (see all)