11.26.2012
We had a great weekend of hunting!
Friday evening he popped a doe at about 60 yards with a neck shot..
On Sunday morning nothing was moving and we went out on a stalk hunt.
Came to a clearing with the wind in our face and get setup behind a tree with a good view. About 5 minutes later a doe comes out.. a few moments later, a buck comes out.
About 125 yards out and oblivious to us. Definitely a mature buck, nice 8 point. Not a trophy but a nice cull/management buck for a kid's first.
He gets into position with a branch on the tree serving as a good rest and lines up. I could hear him telling himself to "calm down, breathe" The buck started walking off quartering away into the brush, Sean let's out a whistle, nothing.. he yells "Hey Buck!" and it freezes and turns it's head back at us. BOOM! down it went. I am watching it through my scope and see the hit.
A few moments later we went down knowing he nailed it in the white patch on the neck..
Gun setup:
1959 Sako 243
Barnes Vortex ammo 80g TTSX
Trijicon Accupoint 3-9×40 with the greendot/mildot reticle
Talley rings
He has earned a lot of confidence with that setup over the last few years.
So proud of my boy!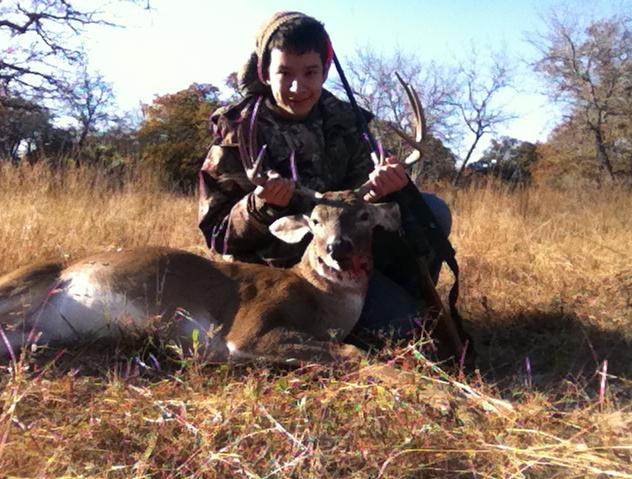 The following two tabs change content below.
Latest posts by Charles Coker (see all)