Well………..
Trying to figure out how to describe this groups Mansfield trip.
A good repeat summer client brought down a father/son team, and we were blessed to walk into a good bite. Evan the 13 year old hung in there all day and is a pretty good stick. Both the dad and him set their PB's on day one, but we had a few days to try and upgrade Evans again.
Fish were caught in thigh to crotch sand pockets.
Aaron's fish is pictures first, a 29"@7.75#.
Then Evan's at 25"@4.5#
Landon and myself also got in on the action. His was just shy of 7#, and mine was 29.5"@8#.
Our trout and reds were released in good condition.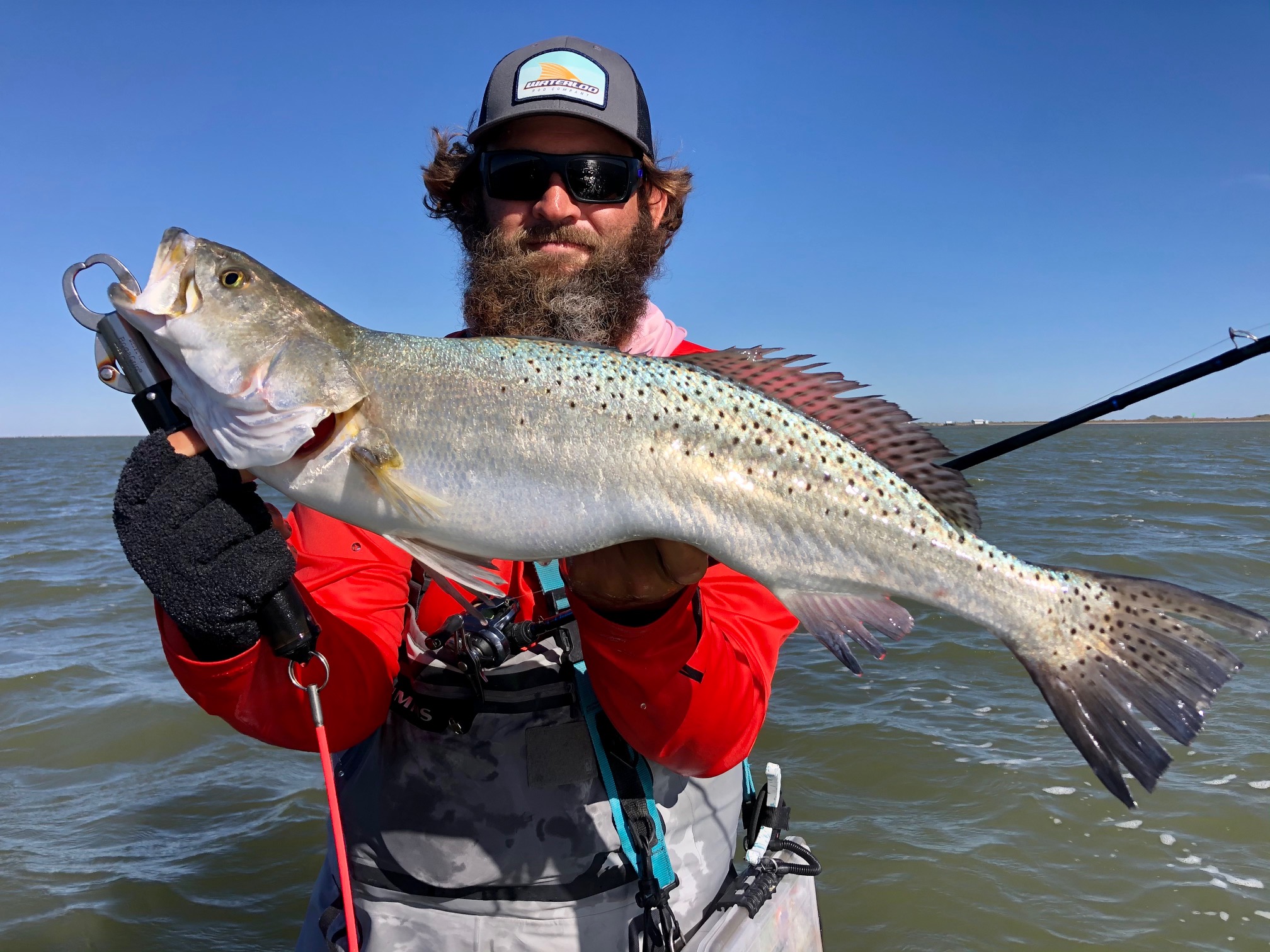 Day 3 of 4 with this group proved to be the best yet. Day 2 was tough under the high pressure with just a couple solid fish caught. But, day 3, Landon and Aaron upgraded their PB's.
Aaron's fish tipped the scales at 8.5#"
Landon's went 8#@29"
Evan matched his again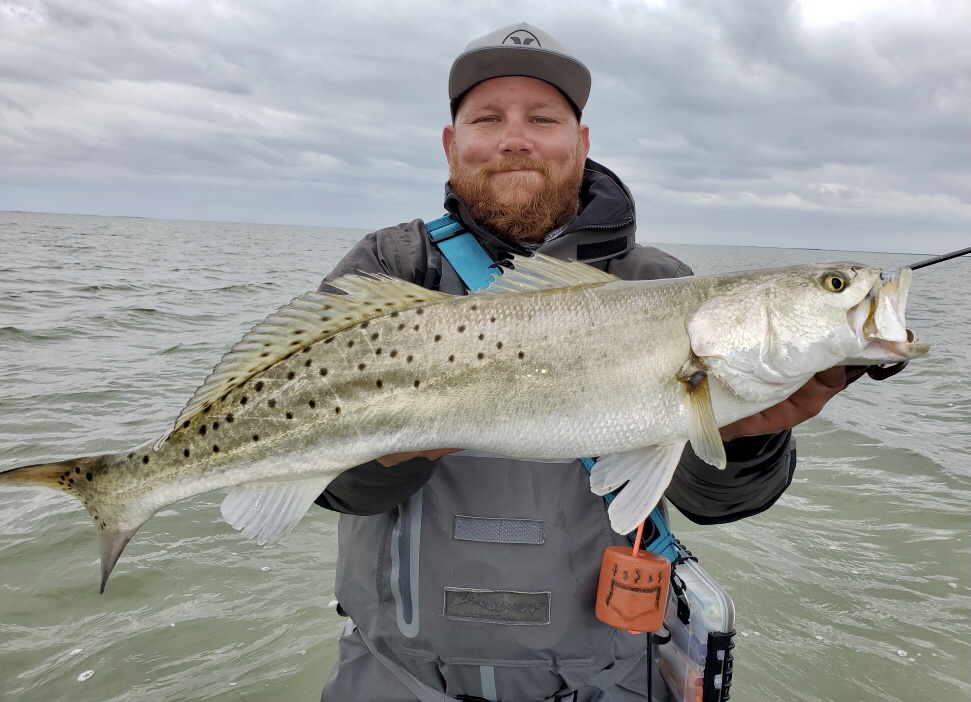 We had multiple fish over 6#, and walked away from the bite trying to beat in some rain showers.
Today, unfortunately the rain canceled our plans of making a wade over the same ground before the front hit. Hopefully when the winds start backing off tomorrow I can relocate these fish for coming clients.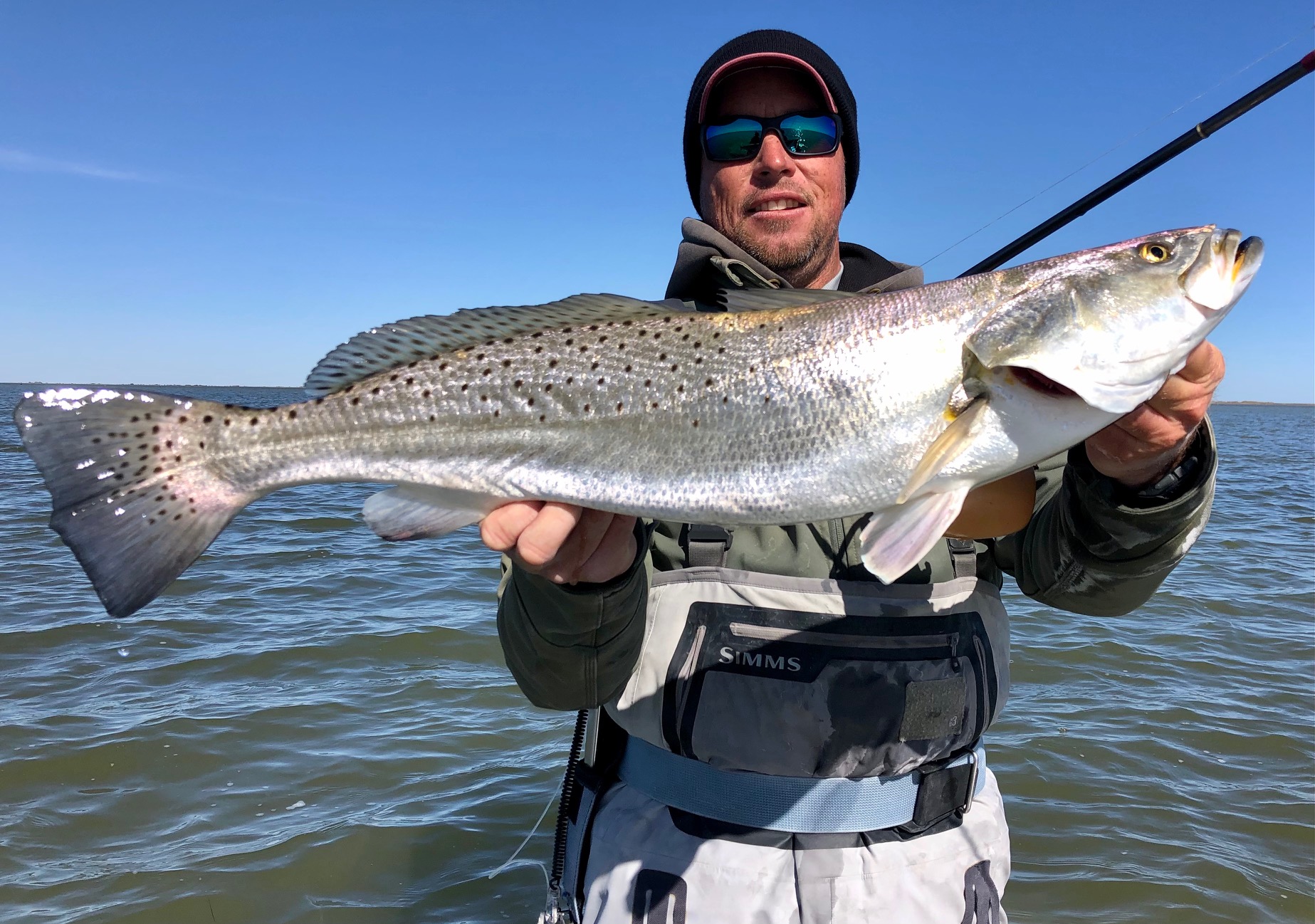 Open January dates:
20-22
Capt. Nathan Beabout
Cell: (210) 452-9680
N&M Sportsman's Adventures
nmsportsmansadventures.com
AB Kennels
abkennels.com
The following two tabs change content below.
Captain Nathan Beabout has guided fishing trips and duck hunting trips on the Middle Texas ​Coast since 2007. He has fine tuned his fishing and hunting skills, and adapted to all skill levels of customers for a successful trip. Spending many days on the water every year, his knowledge and skills of fishing from San Antonio Bay to Cedar Bayou and Port Mansfield areas, has developed and can lead you to a memorable trip. Call Capt. Nathan at (210) 452-9680
Latest posts by Capt. Nathan Beabout (see all)