With a steady 10-15 mph north wind, we decided to take our chances down south of SA Bay. Days like this one with cloudy skies, and cool temps had us all hoping for some big trout action. Our first couple wades came up with just a couple solid trout and a few nice reds. Then by mid-morning as the sun tried to peak out, bait fish became more active, pelicans were crashing the shorelines, and the bite turned on.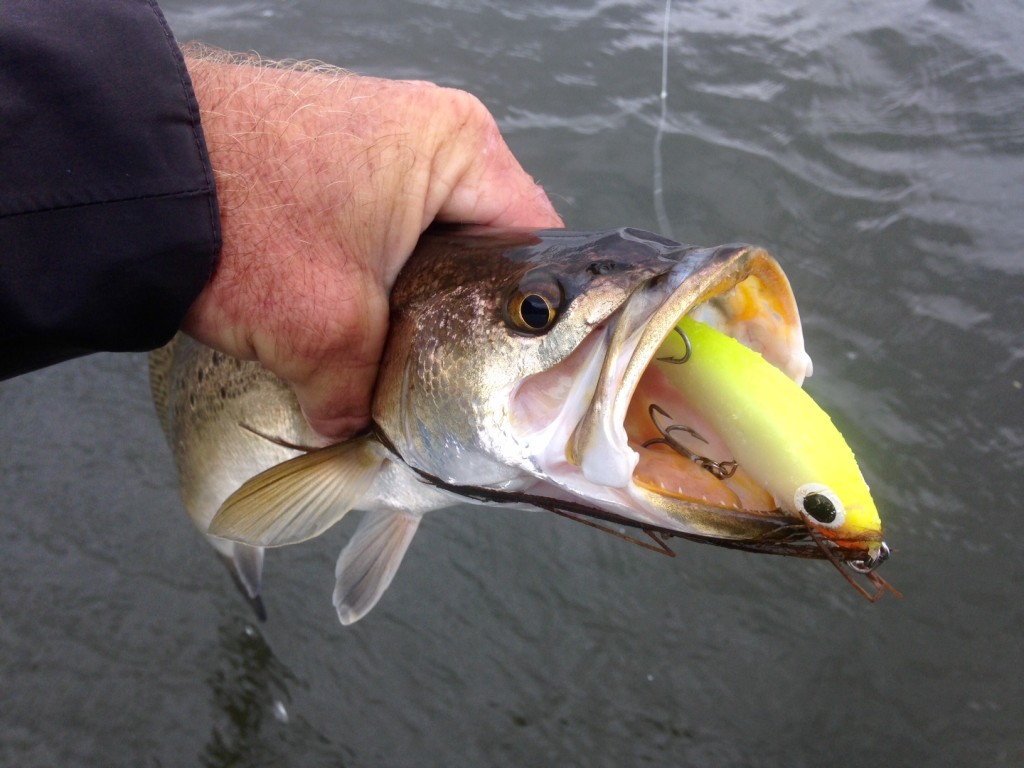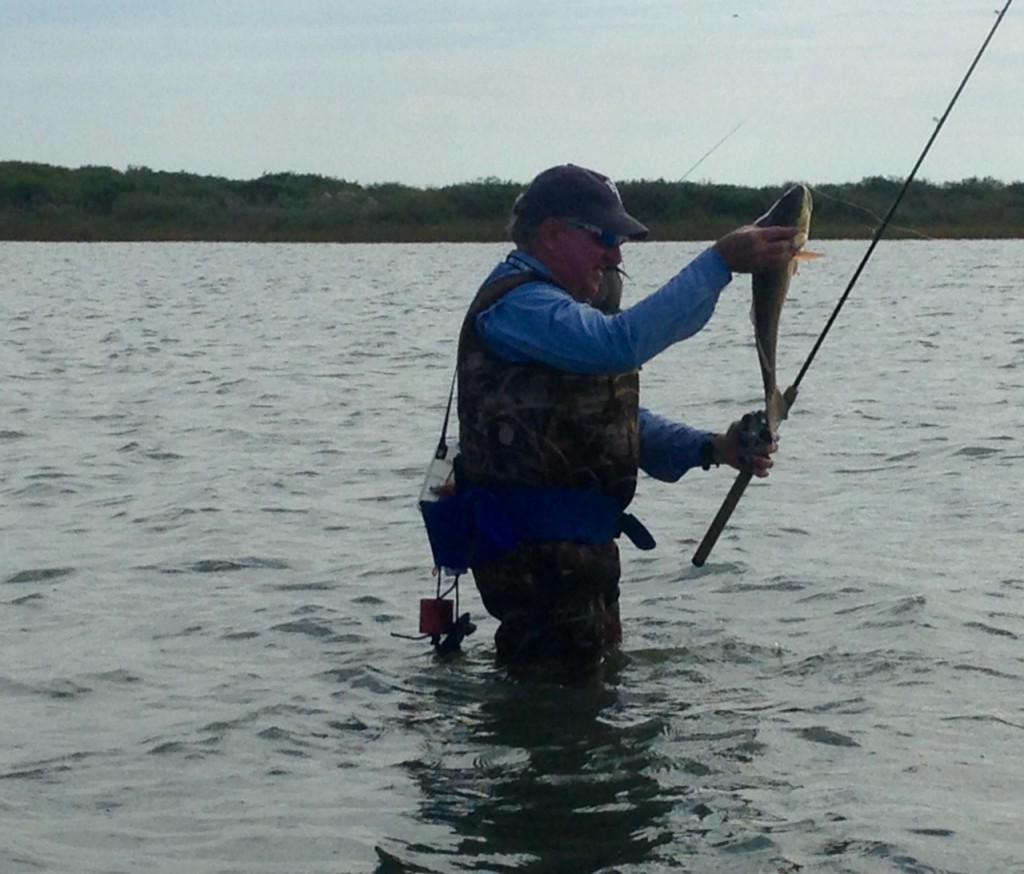 We found a windward pocket chalked full of bait, and within minutes from exiting the boat was hooked up. Many trout were in the 18-20″ range and several mid-slot reds, then a few cast later a big girl showed herself, inhaling a Corky Softdine. No, it wasn't a 30″ trout, but a very respectable 5# 26 incher. After a few pictures and releasing her, we decided to end on that note and get back to watch some college football. Great group of guys and a fun trip, wading thigh deep water throwing Down South Lures in plum/chart, red/white, and the Corky Softdines.
Contact me or visit my website for more info on the winter discount, and reserve your spot for some fine winter fishing.
Captain Nathan Beabout
(210) 452-9680
N&M Sportsman's Adventures
www.nmsportsmansadventures.com
AB Kennels
The following two tabs change content below.
Captain Nathan Beabout has guided fishing trips and duck hunting trips on the Middle Texas ​Coast since 2007. He has fine tuned his fishing and hunting skills, and adapted to all skill levels of customers for a successful trip. Spending many days on the water every year, his knowledge and skills of fishing from San Antonio Bay to Cedar Bayou and Port Mansfield areas, has developed and can lead you to a memorable trip. Call Capt. Nathan at (210) 452-9680
Latest posts by Capt. Nathan Beabout (see all)