Charles and I made a quick trip down to Seadrift this past weekend.  Goal was to chase trout, with redfish being a bonus.  We started out hitting some shell islands and landed some small speckled trout.  Frankly, we did not have much luck but that is the way it goes.  We mainly stuck fairly close to Seadrift that first day.
Second morning we decided to hit the backside of Matagorda.  Woke up at 5:00 AM and were in the water while still dark because it is a long boat ride from Seadrift to the island.  The weather was horrible – very windy – and we took a beating crossing the bay.  Once we were protected by the island it was fine.  And then, as the day went on, the wind died and it was dead calm flat.  Wonderful!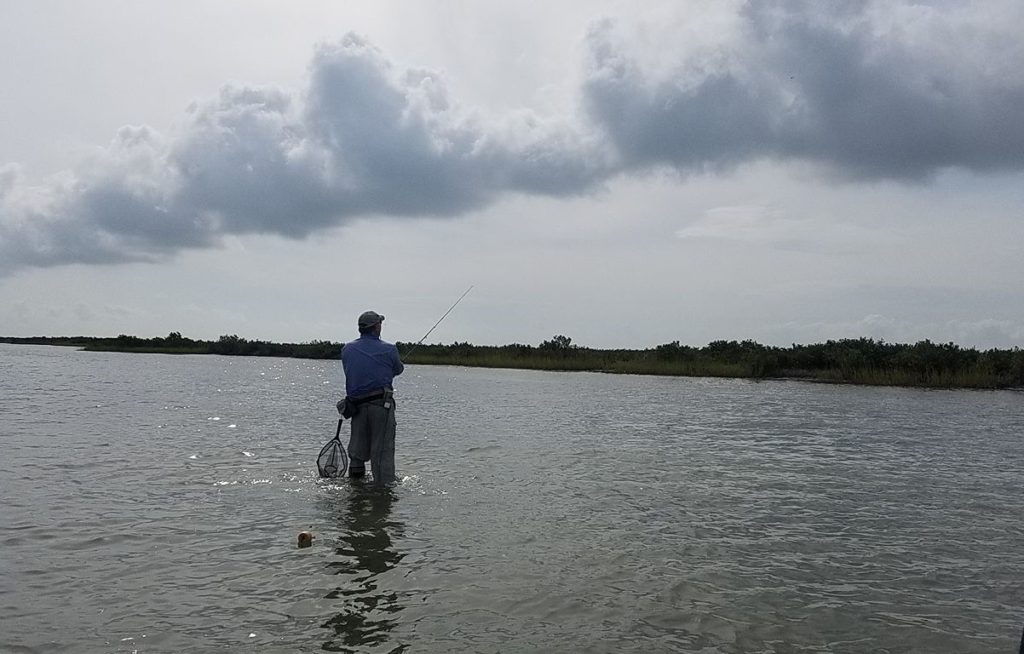 We caught some smaller trout and then finally I landed a nice 21″ speck caught on pumpkinseed.  Made my day!  Not a trophy but a solid speckled trout.
The wind started picking up after lunch so we headed back in taking a short-cut directly across the bay before conditions got worse.  We stopped to check out a few reefs and islands on the way home.
We are still learning the Seadrift – Port O'Connor area.  Way different than our previous home waters which were the Rockport – Aransas – Corpus area.  Man this bay system is shallow!!
By the way, we had a great meal at Barkett's Restaurant in Seadrift.  Highly recommended!
The following two tabs change content below.
Publisher of Tactical Gun Review and Texas Outdoors Network. Mike wisely spent his youth hunting and fishing in South Texas.
Latest posts by Mike Coker (see all)