Took advantage of the calm winds at the beginning of the week and had a lot of fun sight casting with repeat clients. We found fish holding in the same area as the previous week, but a little more scattered out as the water started coming up with the East winds. With the water coming up 4-5 inches a day we started seeing some reds pull up into small ponds that are generally just 8-10 inches deep. These fish were chasing small baits, almost like new hatch mullet and also crabs.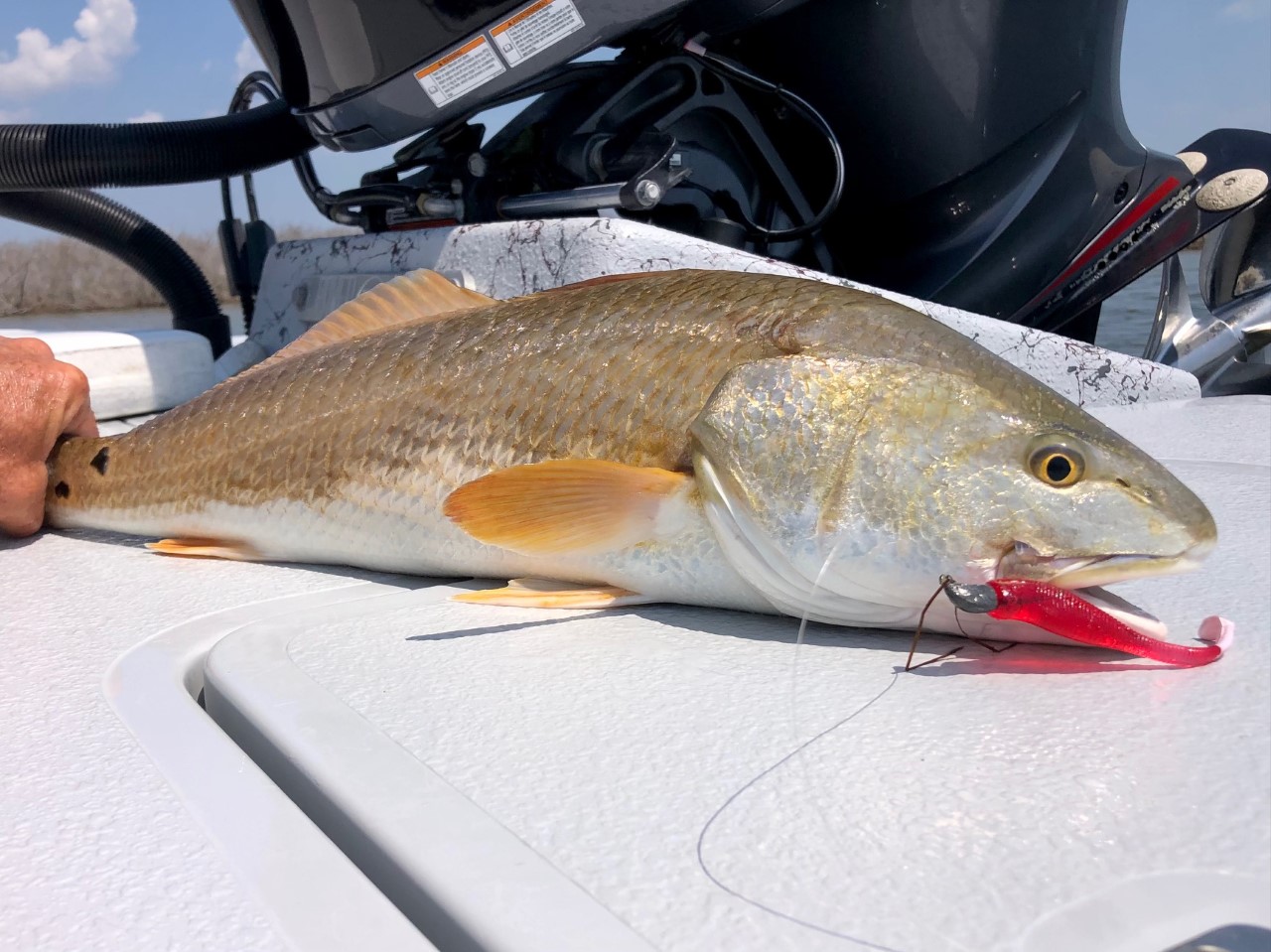 Being on the backside of the full moon the bite started off slow with many refusals in the morning but as the sun rose higher the more active they became, chasing down the DSL mud minnow burner shad, 4″ watermelon, and 4″ candy apple when it hit the water. Fighting these fish on the Laguna Liquid Series 7'6″ spinning rods allows for a fun fight, but also allows you to pull them out from the mangrove or under the boat with ease.
We also enjoyed some good weather this week for a few navigational trips. No matter if you are new to boating or an experienced angler, we tailor each trip around your needs. This allows you to understand the bay better suited for your fishing style, or simply helps you to get better accustomed to running your boat. If your not confident in your boat, how are you going to enjoy the day on the water?
Capt. Nathan Beabout
Cell:(210)452-9680
N&M Sportsman's Adventures
www.nmsportsmansadventures.com
AB Kennels/M2 Breeding
The following two tabs change content below.
Captain Nathan Beabout has guided fishing trips and duck hunting trips on the Middle Texas ​Coast since 2007. He has fine tuned his fishing and hunting skills, and adapted to all skill levels of customers for a successful trip. Spending many days on the water every year, his knowledge and skills of fishing from San Antonio Bay to Cedar Bayou and Port Mansfield areas, has developed and can lead you to a memorable trip. Call Capt. Nathan at (210) 452-9680
Latest posts by Capt. Nathan Beabout (see all)