Great day on the water, we caught fish at every stop, and not many smalls. Most of our fish were caught over thigh deep grass and shell/mud. They did however, seem to be a little picky about the color plastic today. Down South Lures pumpkinseed worked the best, while a few fish were caught on strawberry wine. The most aggressive bite we had was between 10am-12.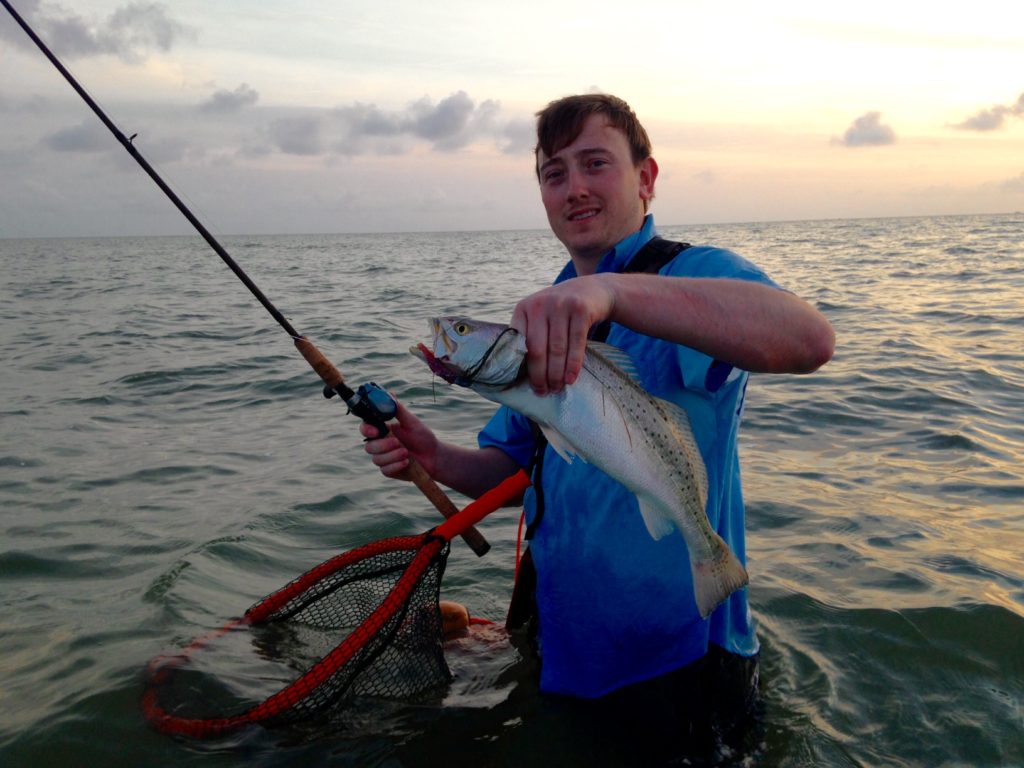 Looking forward to more great fishing in June, and if we look back on what May provided, next month should be pretty identical. With steady rainfall predictions each week for the month of June, our bay water temperatures should remain below normal. I believe this triggers more of a feed when water temps stay cool and keeps more fish holding up between knee and thigh deep.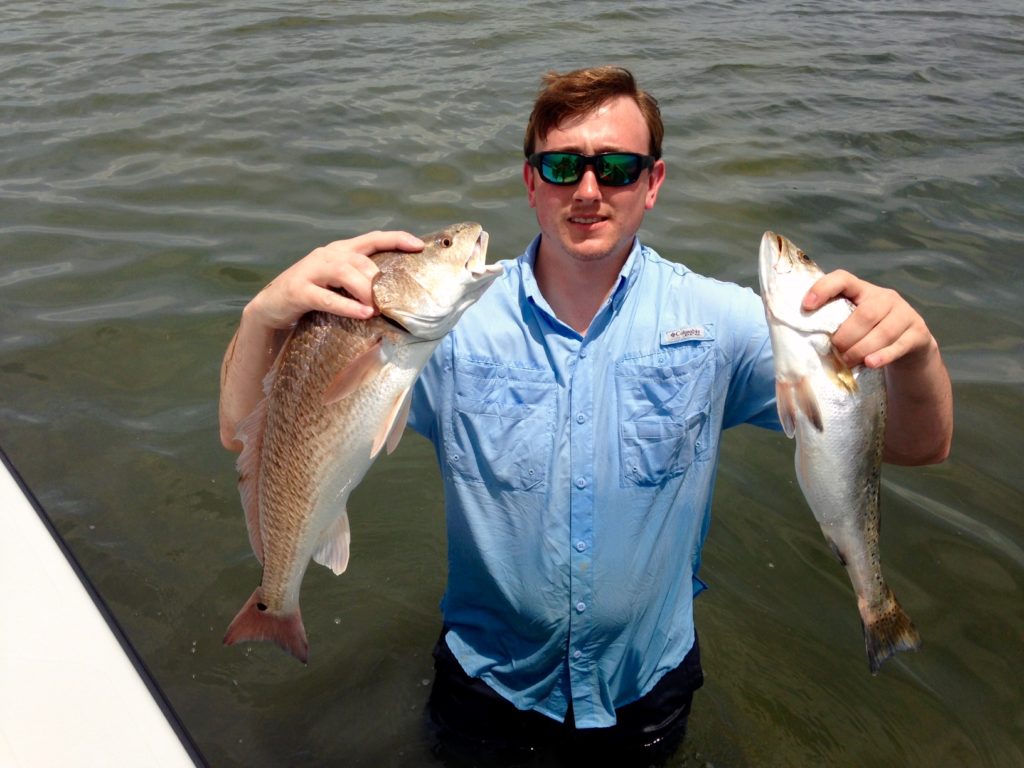 Starting to consider some surf fishing as well, looking ahead at the wind forecast. One thing is for sure we will have plenty of places to chase fish during the month of June.
Check your calendar and give me a call to find a date in June or July, so we can get you down here on a fun, memorable trip whether wade fishing artificial or sight casting reds.
Captain Nathan Beabout
(210) 452-9680
N&M Sportsman's Adventures
www.nmsportsmansadventures.com
AB Kennels
The following two tabs change content below.
Captain Nathan Beabout has guided fishing trips and duck hunting trips on the Middle Texas ​Coast since 2007. He has fine tuned his fishing and hunting skills, and adapted to all skill levels of customers for a successful trip. Spending many days on the water every year, his knowledge and skills of fishing from San Antonio Bay to Cedar Bayou and Port Mansfield areas, has developed and can lead you to a memorable trip. Call Capt. Nathan at (210) 452-9680
Latest posts by Capt. Nathan Beabout (see all)