The trout action has been great for the last couple months and the streak continues. Today we opted to chase the bigger trout, we knew this could mean fewer bites, but when it happened they were going to be the right ones.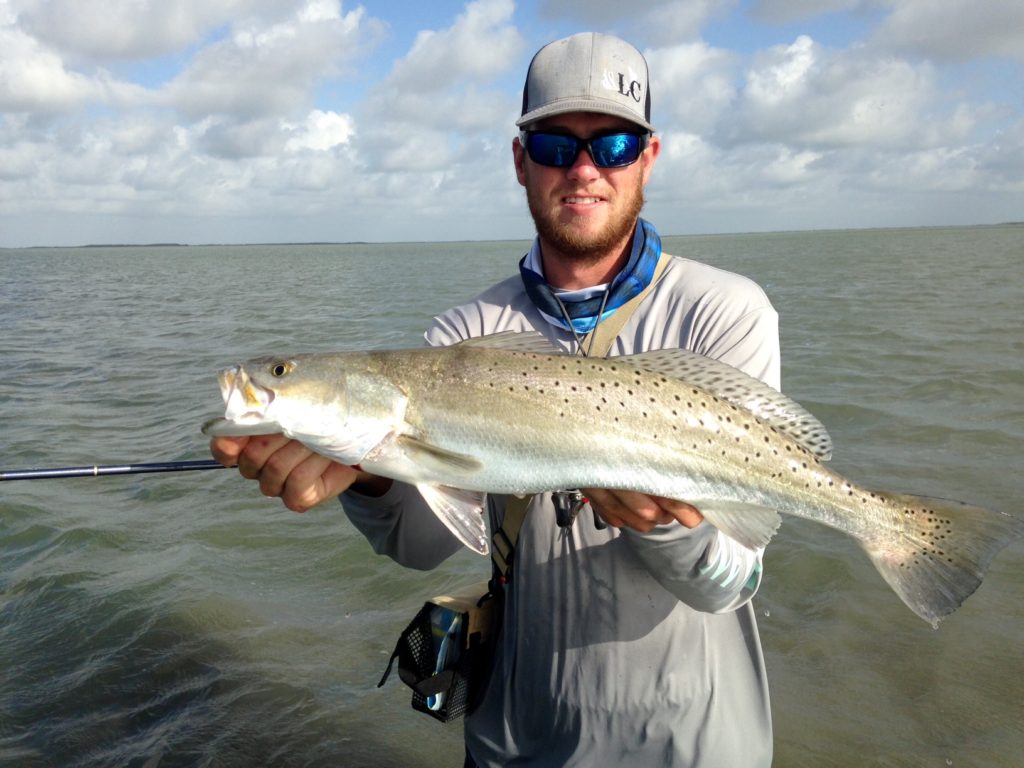 I have said it in the past, and the key to finding bigger trout is to surround yourself with redfish. With the water pouring back into our bays with the increasing southeast winds, we knew this would happen tight to the bank, or on the top of small table top flats. The water was chalky green and knee deep, for that we threw DSL pumpkinseed and chicken of the C. Not long into the wade we were hooked up with some over sized reds, another 30 yards and a small pod of reds rose up in front of us.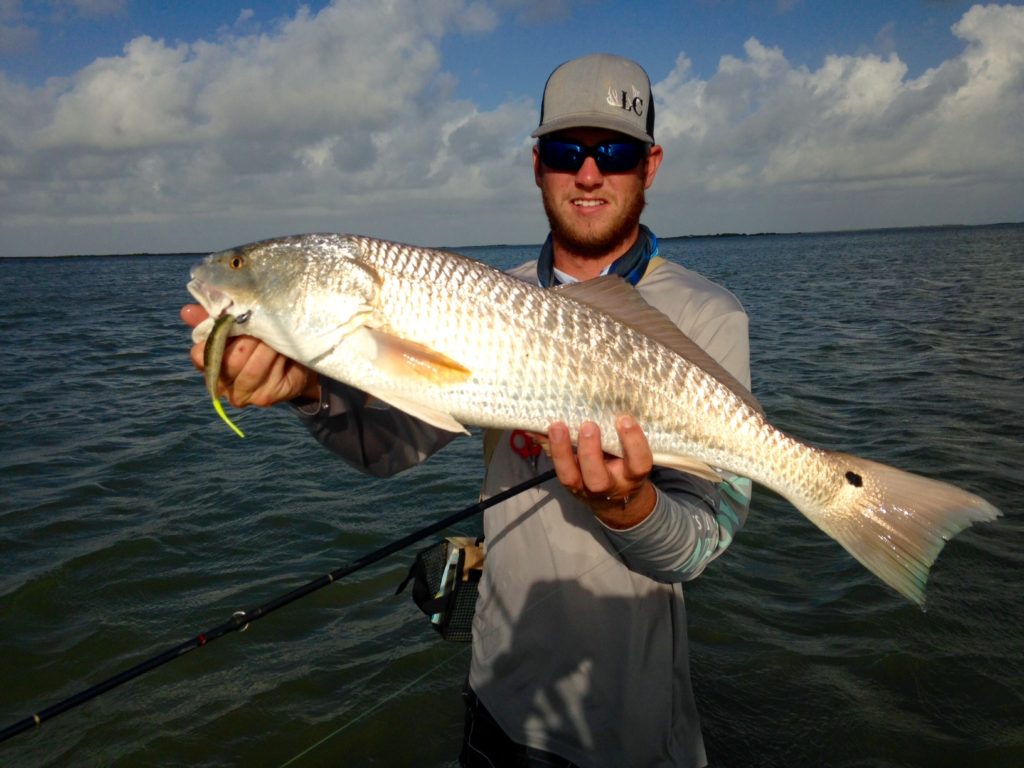 Each hooking up with some solid upper slot reds we decided to slow way down knowing big trout had to be on the flat. about 30 minutes later we had the first big trout, then a few cast later another.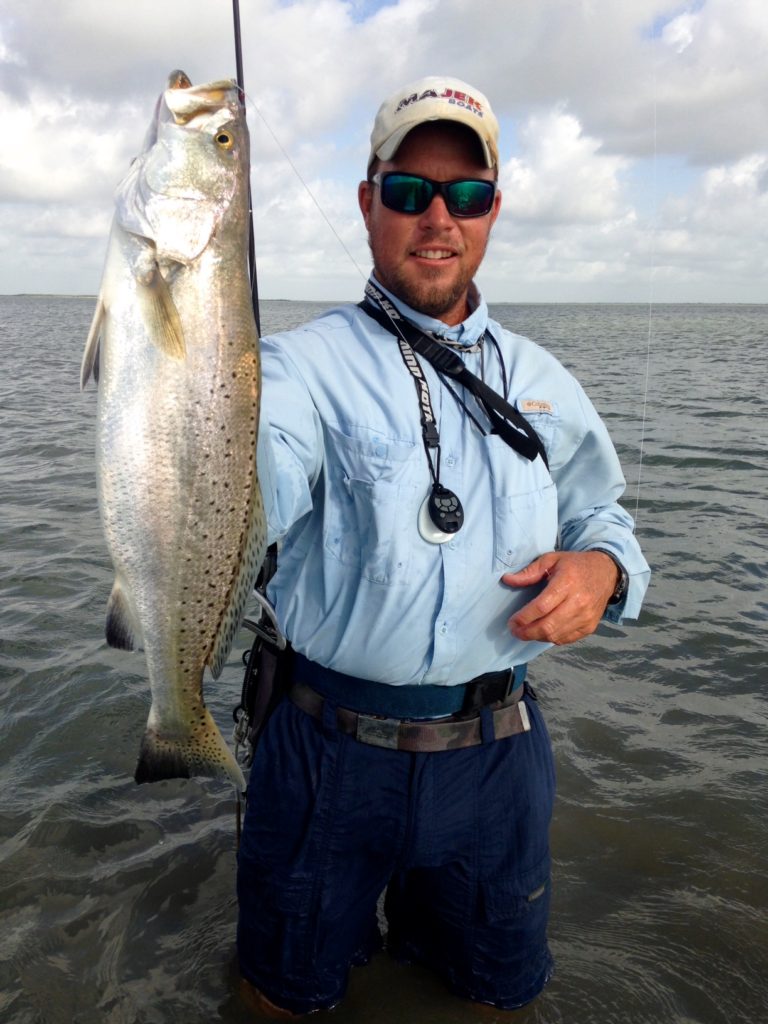 This particular flat is one of my favorites as it holds many big fish with the right amount of water. It was a fun day to say the least, and nice to be able to catch a few studs. Every fish was released today, as we were just trying to upgrade our personal best.
Captain Nathan Beabout
(210) 452-9680
N&M Sportsman's Adventures
www.nmsportsmansadventures.com
AB Kennels
The following two tabs change content below.
Captain Nathan Beabout has guided fishing trips and duck hunting trips on the Middle Texas ​Coast since 2007. He has fine tuned his fishing and hunting skills, and adapted to all skill levels of customers for a successful trip. Spending many days on the water every year, his knowledge and skills of fishing from San Antonio Bay to Cedar Bayou and Port Mansfield areas, has developed and can lead you to a memorable trip. Call Capt. Nathan at (210) 452-9680
Latest posts by Capt. Nathan Beabout (see all)