After a much need break and family time before summer hits us head on, it was nice to be back at it today. The trout were a little more scattered out over thigh/waist deep sand pockets, but DSL blue moon and XL softdines got the job done.
Even managed to release a big today!
Before the rush of summer hits, give us a call to book your next adventure. From wading artificials to sight casting reds, we have what you are looking for.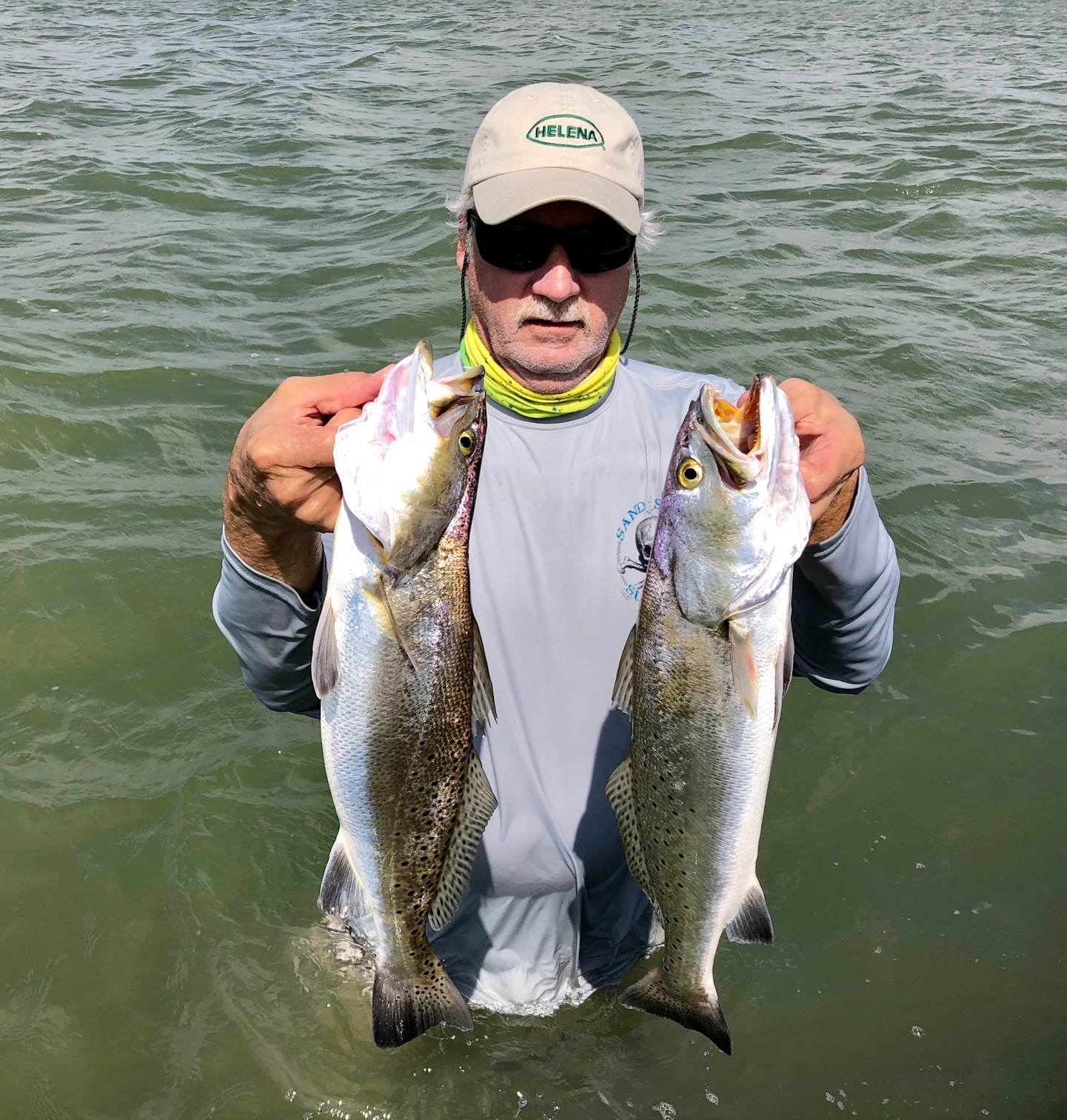 Weekday openings are available for June, and our books are open for July-September. Don't miss out on this Middle Texas Coast fishing.
Capt. Nathan Beabout
Cell:(210)452-9680
nmsportsmansadventures.com
The following two tabs change content below.
Captain Nathan Beabout has guided fishing trips and duck hunting trips on the Middle Texas ​Coast since 2007. He has fine tuned his fishing and hunting skills, and adapted to all skill levels of customers for a successful trip. Spending many days on the water every year, his knowledge and skills of fishing from San Antonio Bay to Cedar Bayou and Port Mansfield areas, has developed and can lead you to a memorable trip. Call Capt. Nathan at (210) 452-9680
Latest posts by Capt. Nathan Beabout (see all)