Solid day of wade fishing over knee deep mud/grass. Between the two of us, we caught 30-40 trout and 6-7 reds. Released two 5 pounders on back to back topwater cast. Other baits of choice were Corky Softdines and Down South Lures key lime.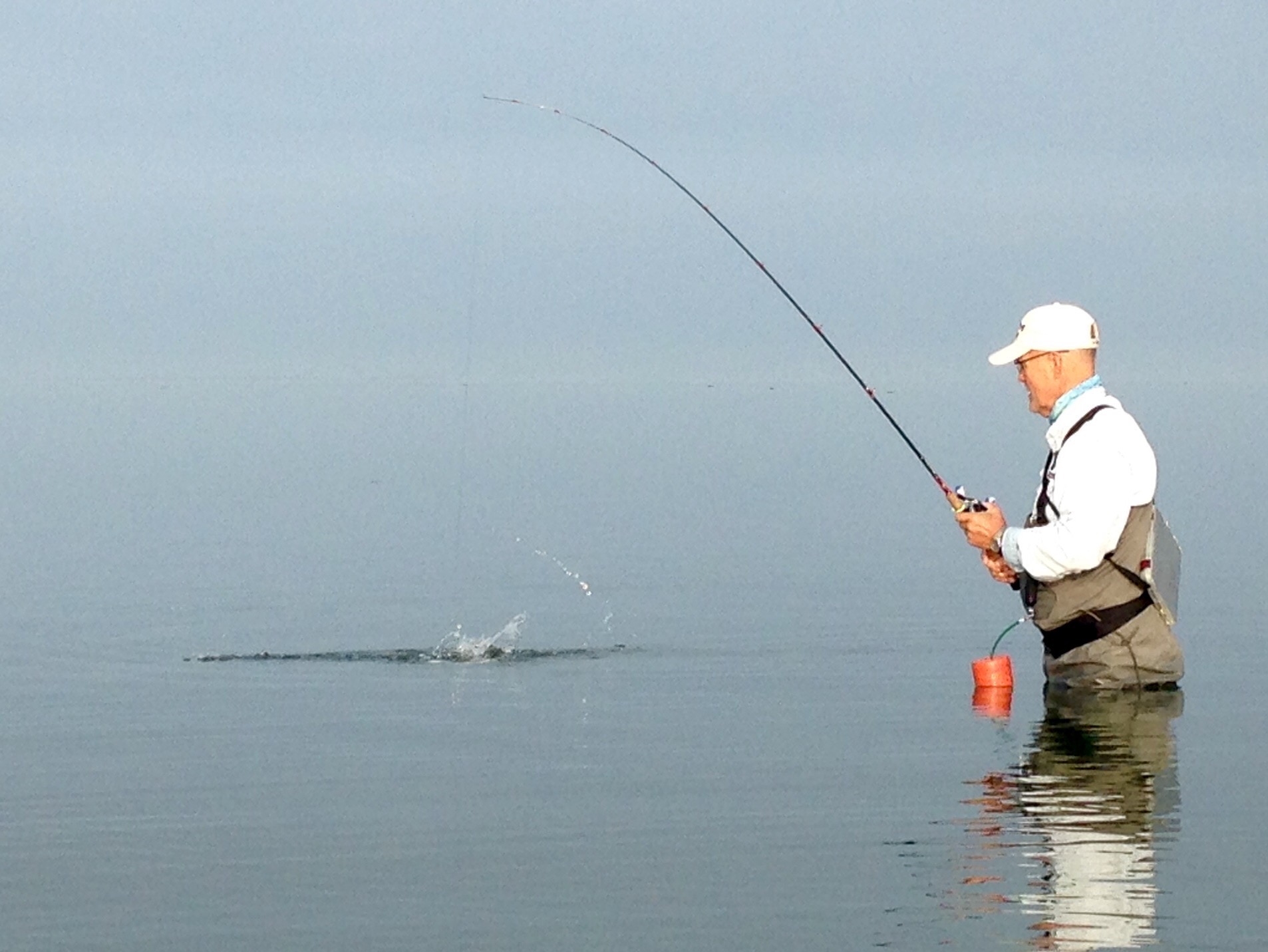 Our Waterloo Rods and Fins Braid got a work out today! The key today was finding areas holding rafts of mullet. In these areas the bite was very strong, dragging a topwater or Corky Softdine through this bait proved to be the ticket. On wades we made with single jumping mullet here and there, meant we had to walk twice the distance for one or two bites, and it wasn't always a keeper.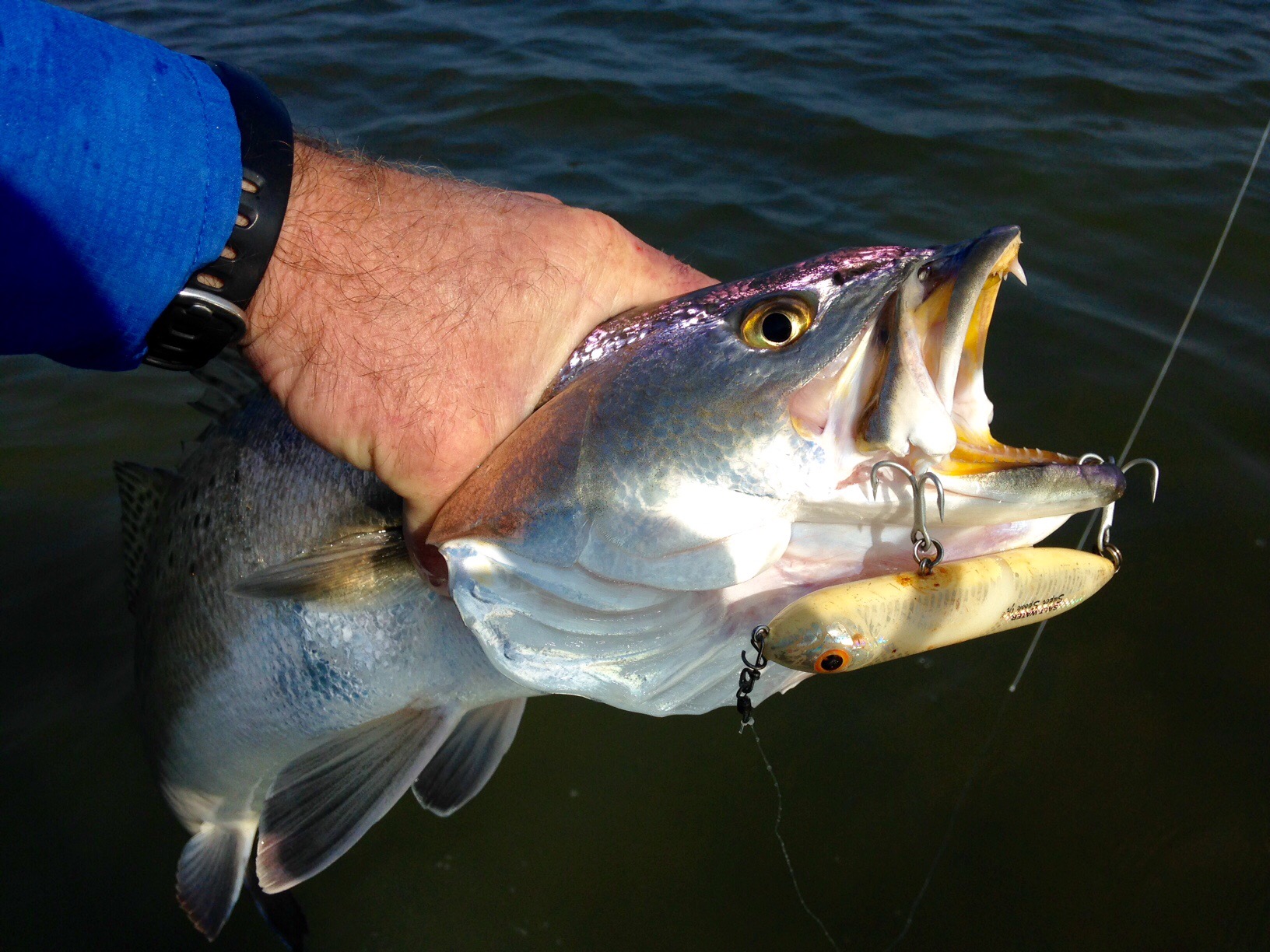 This time of year you have to pay attention, listen to what the water is telling you. And, just like today don't be afraid to get right back in the boat after only a handful of cast. Go looking for the bait. Regardless if it's a break in the weather or during a front, fishing has been hot. Give me a call today for winter wading prices.

We have a lot of winter left, don't miss your chance at some fine fishing.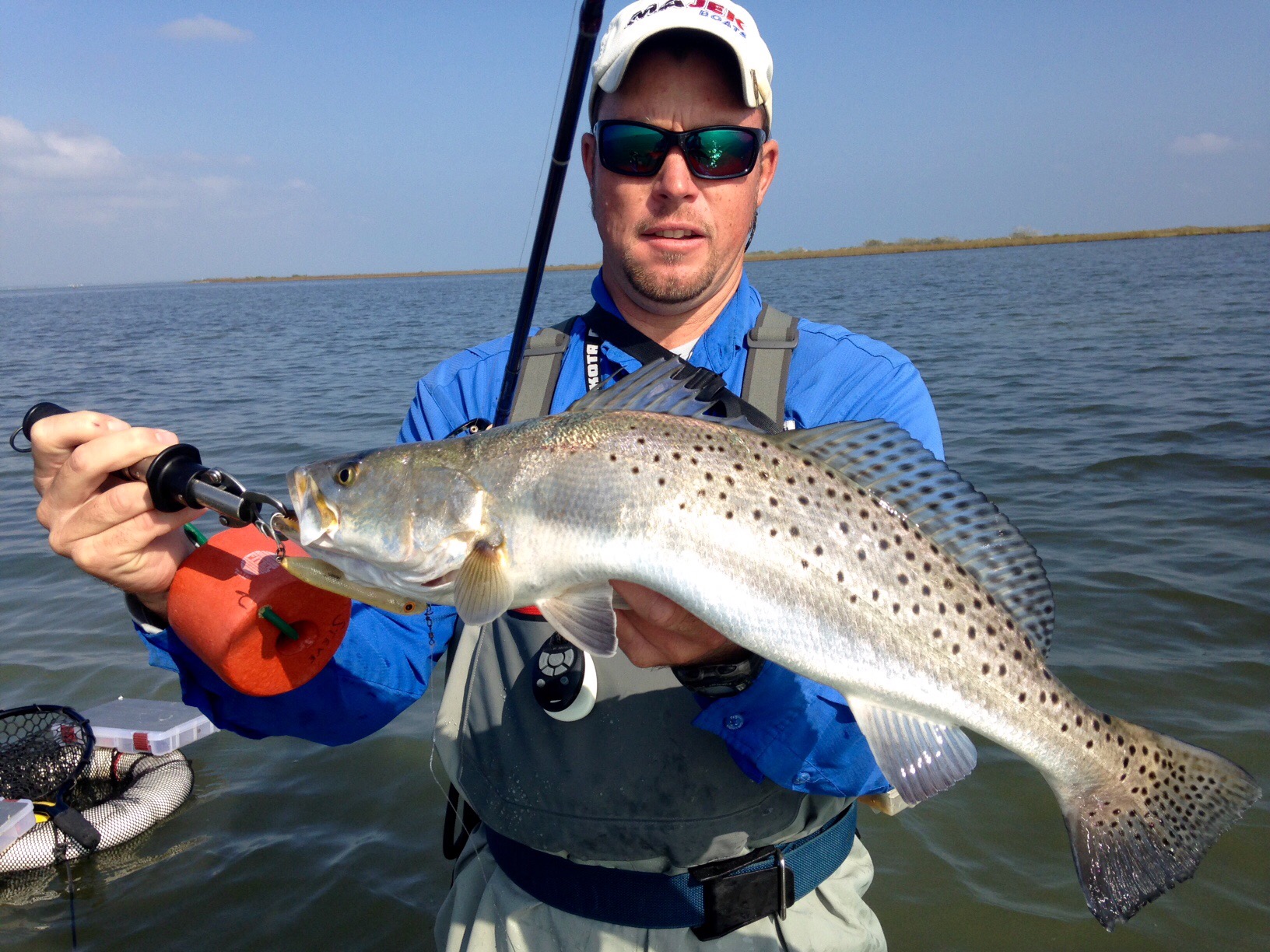 Captain Nathan Beabout
(210) 452-9680
N&M Sportsman's Adventures
www.nmsportsmansadventures.com
AB Kennels
www.abkennels.com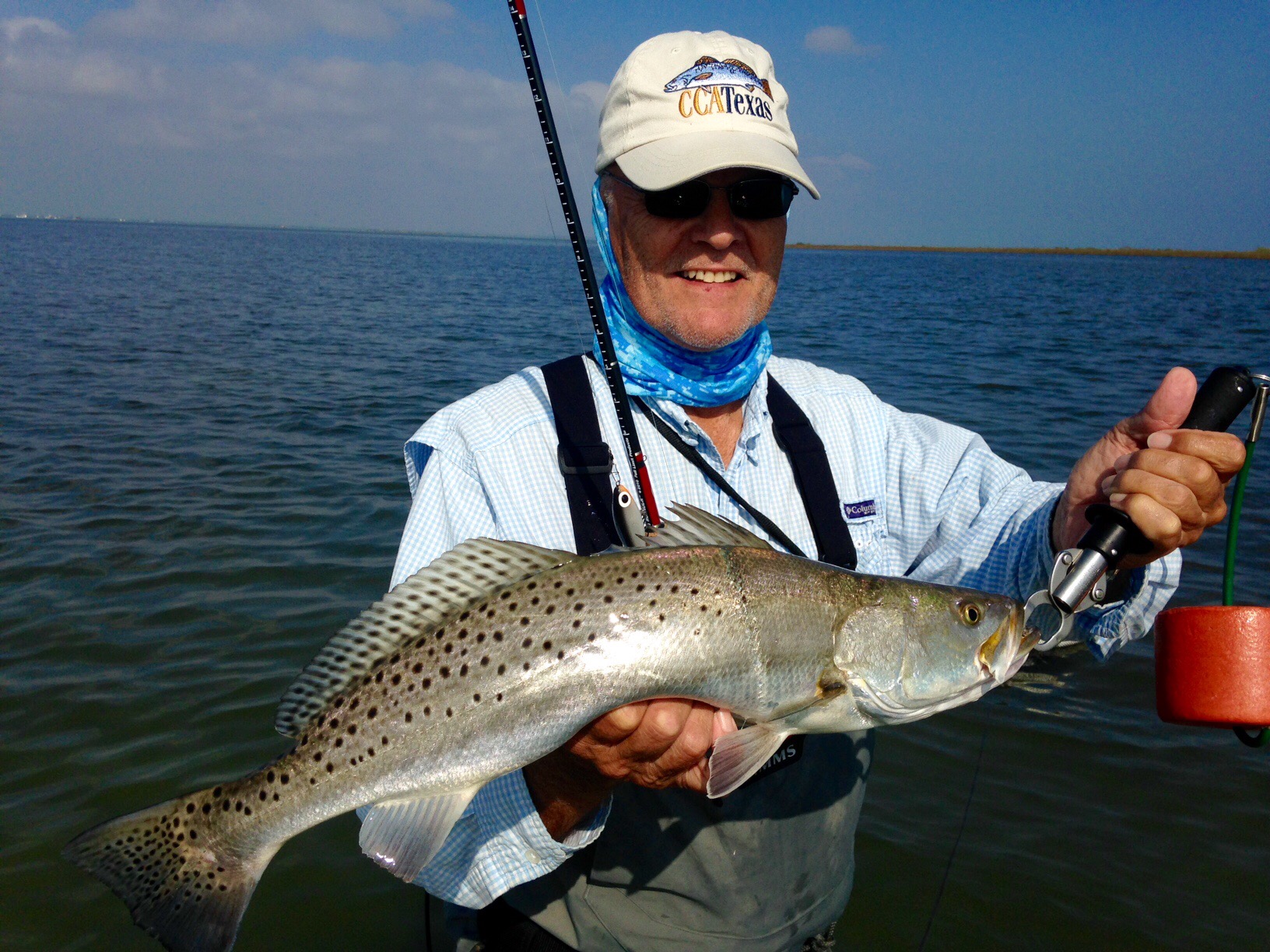 The following two tabs change content below.
Captain Nathan Beabout has guided fishing trips and duck hunting trips on the Middle Texas ​Coast since 2007. He has fine tuned his fishing and hunting skills, and adapted to all skill levels of customers for a successful trip. Spending many days on the water every year, his knowledge and skills of fishing from San Antonio Bay to Cedar Bayou and Port Mansfield areas, has developed and can lead you to a memorable trip. Call Capt. Nathan at (210) 452-9680
Latest posts by Capt. Nathan Beabout (see all)