The trip started off a little chilly as we waited for the sun to climb. With the passing cold front, our tides have dropped to normal levels. This is a very welcome sight because now trout and reds will start to congregate back in there normal areas. Many of my favorite spots to wade were simply to deep until this front. On the sight casting trip it helped to funnel redfish out of the secluded ponds and puddles, and pushed them into creeks and larger lakes with relatively deeper shorelines. From what we saw today many redfish were traveling in small groups of 3-6, not many singles.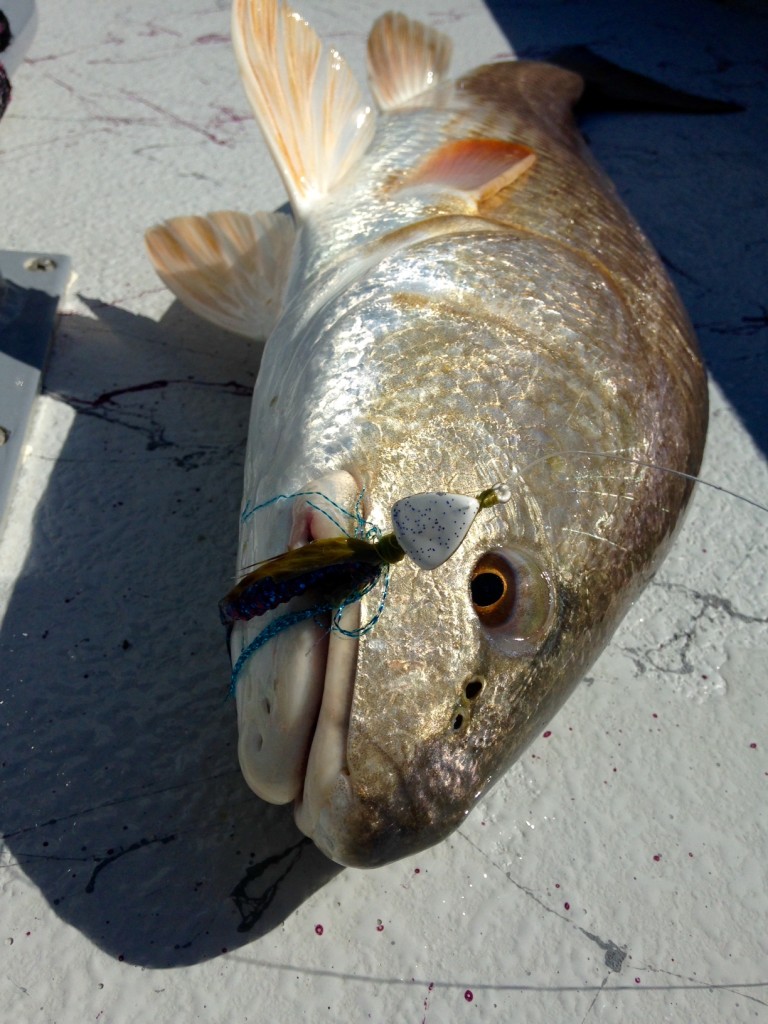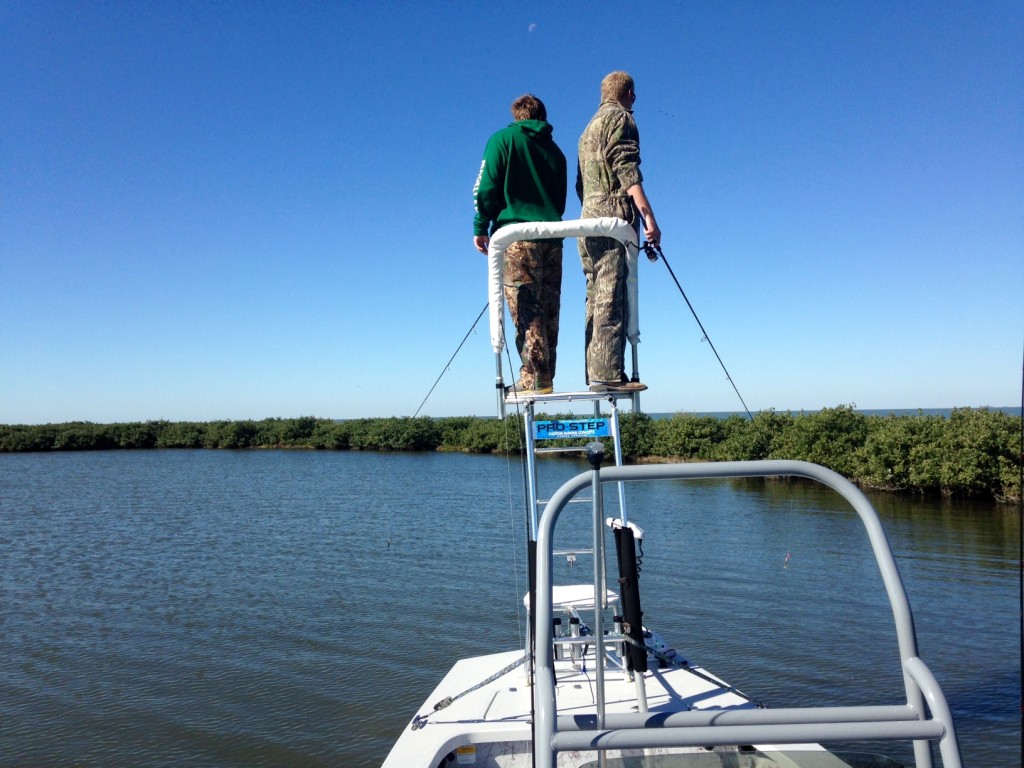 When we pulled it off right, we were able to get a few double hook-ups. We saw a couple solid trout while searching for reds, but they spooked long before we could make a cast. All in all it was a great day and I know the winter is going to host some of the best fishing we have seen in a few years. Come on down and join me for a day of sight casting if the conditions are favorable, or some good wading. All our fish today were caught on Bugg Lures in red/white and blue crab.
Captain Nathan Beabout
(210) 452-9680
N&M Sportsman's Adventures
www.nmsportsmansadventures.com
AB Kennels
The following two tabs change content below.
Captain Nathan Beabout has guided fishing trips and duck hunting trips on the Middle Texas ​Coast since 2007. He has fine tuned his fishing and hunting skills, and adapted to all skill levels of customers for a successful trip. Spending many days on the water every year, his knowledge and skills of fishing from San Antonio Bay to Cedar Bayou and Port Mansfield areas, has developed and can lead you to a memorable trip. Call Capt. Nathan at (210) 452-9680
Latest posts by Capt. Nathan Beabout (see all)