Grinded it out in a bit today through some morning fog and rain. But, it's always a lot of fun to take a first time wader. Mrs. Noel did a great job, first out of the boat, and managed to catch a few throwing DSL pumpkinseed and chicken of the c. Other fish fell for a Mirro-dine.
Hopefully the fronts are behind us, and we can move into some great Spring action. Give us a shout to get your trip booked, plenty of April-June dates available.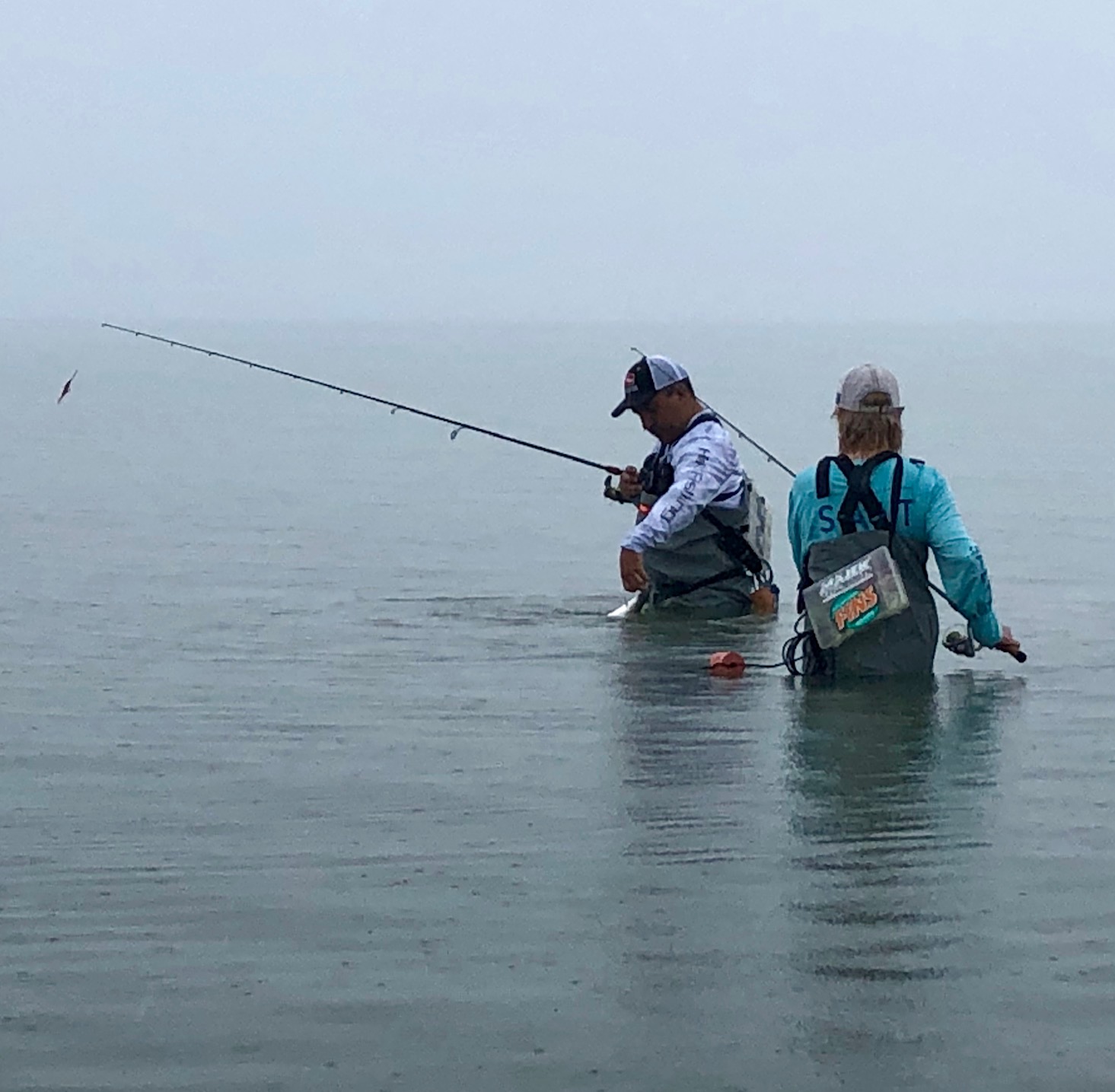 Capt. Nathan Beabout
Cell:(210)452-9680
nmsportsmansadventures.com
The following two tabs change content below.
Captain Nathan Beabout has guided fishing trips and duck hunting trips on the Middle Texas ​Coast since 2007. He has fine tuned his fishing and hunting skills, and adapted to all skill levels of customers for a successful trip. Spending many days on the water every year, his knowledge and skills of fishing from San Antonio Bay to Cedar Bayou and Port Mansfield areas, has developed and can lead you to a memorable trip. Call Capt. Nathan at (210) 452-9680
Latest posts by Capt. Nathan Beabout (see all)