The last couple days with this Dallas group had been a bit tough despite the winds. However, we were able to find stretches of trout green shorelines. Coming off the full moon our best shot at some solid trout was right around sun up both days. Finding the rafts of mullet proved to be the key in some of the success. If we walked a stretch of shoreline where only the occasional mullet would jump, our bites were few and far between, and not very aggressive. But, when we walked into rafts of mullet hiding in the grass, we found ourselves standing in the same spot for 15-20 minutes hooking up several times, and the bite was much more of a thump, rather than feeling like you were hung in grass.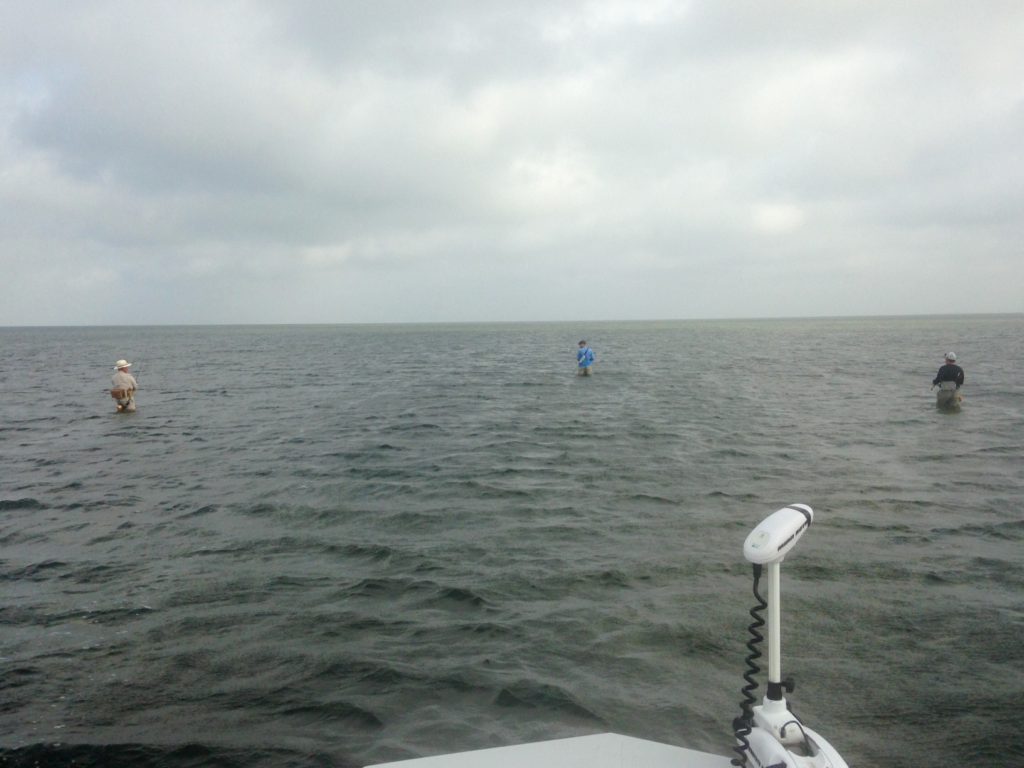 Many solid trout were pulled out of these rafts ranging from 19-23″ most all caught on Strawberry Wine and Watermelon in Down South Lures. After this crazy late May weather systems pass through and our winds die down, I am confident our bite will resume a more normal pattern. With water temperatures staying cool a lot of fish are still being found in knee to thigh deep water.
Come on down with me and try your hand at some fine Middle Texas Coast fishing.
Captain Nathan Beabout
(210) 452-9680
N&M Sportsman's Adventures
www.nmsportsmansadventures.com
AB Kennels
The following two tabs change content below.
Captain Nathan Beabout has guided fishing trips and duck hunting trips on the Middle Texas ​Coast since 2007. He has fine tuned his fishing and hunting skills, and adapted to all skill levels of customers for a successful trip. Spending many days on the water every year, his knowledge and skills of fishing from San Antonio Bay to Cedar Bayou and Port Mansfield areas, has developed and can lead you to a memorable trip. Call Capt. Nathan at (210) 452-9680
Latest posts by Capt. Nathan Beabout (see all)