The plan came together today. Our first wade over thigh to waist deep sand pockets produced good numbers of trout. The water was chalky green and the baits that worked best were white ice, dirty tequila, and pumpkinseed.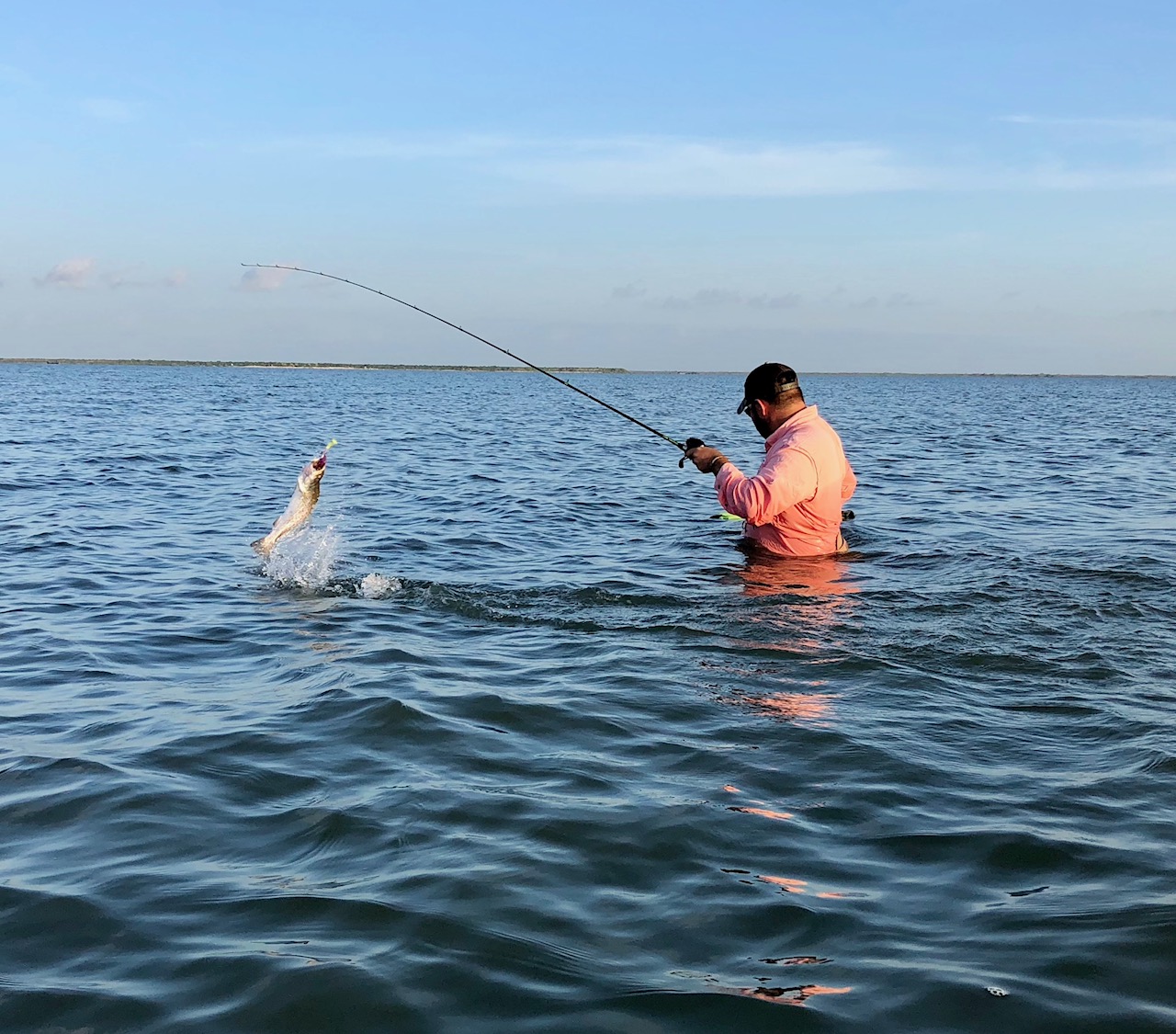 Lunch time we decided to walk knee deep flats looking for cruising reds, and after an hour or so of walking, 3 pods of 10-15 reds showed up in front of us. Gold spoons and pumpkinseed is what we threw, but I don't believe it really mattered! Lol
Give me a call or shoot me a text to get your trip is the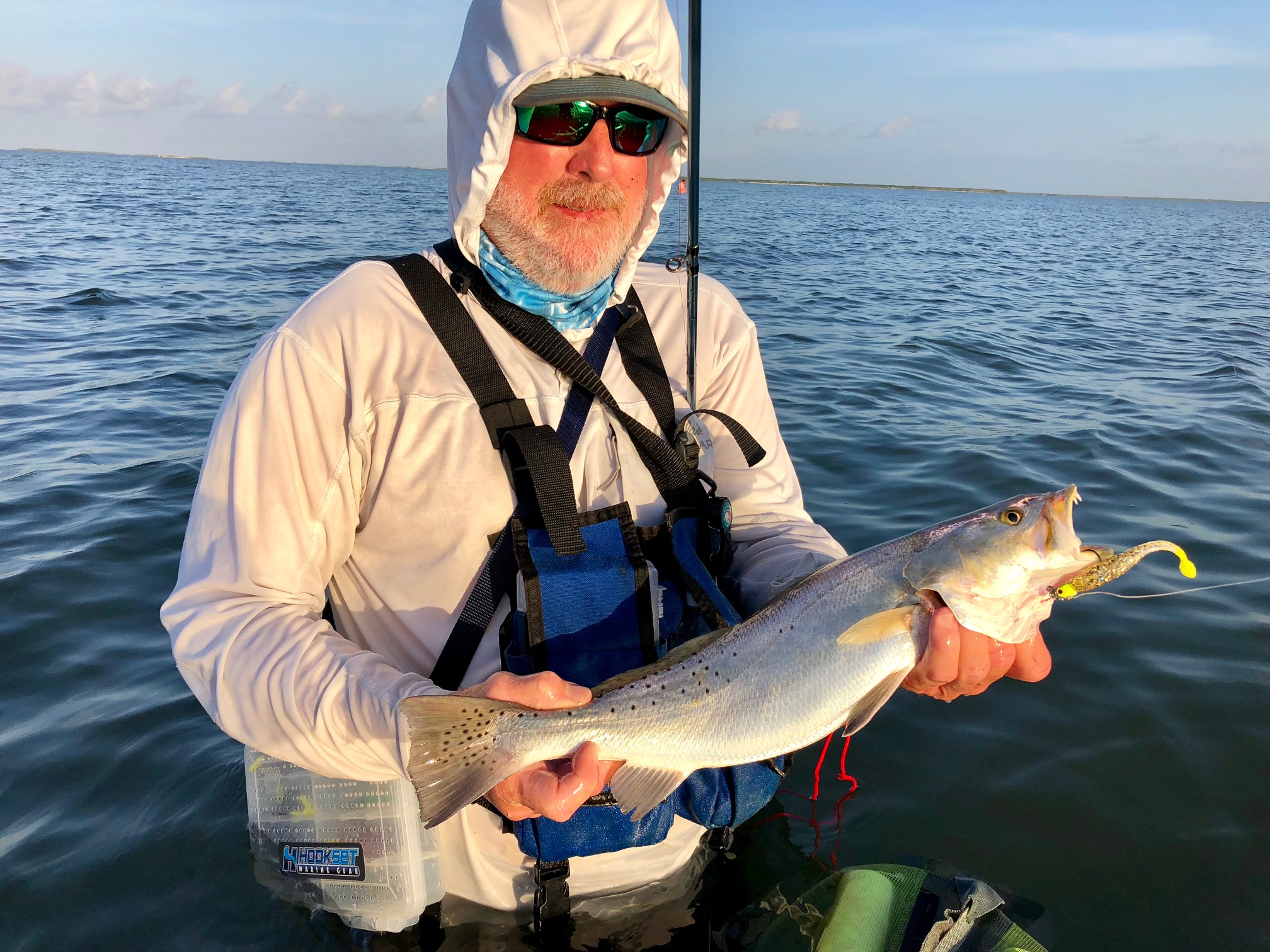 books for
August/September dates. You won't want to miss it!
Capt. Nathan Beabout
Cell:(210)452-9680
nmsportsmansadventures.com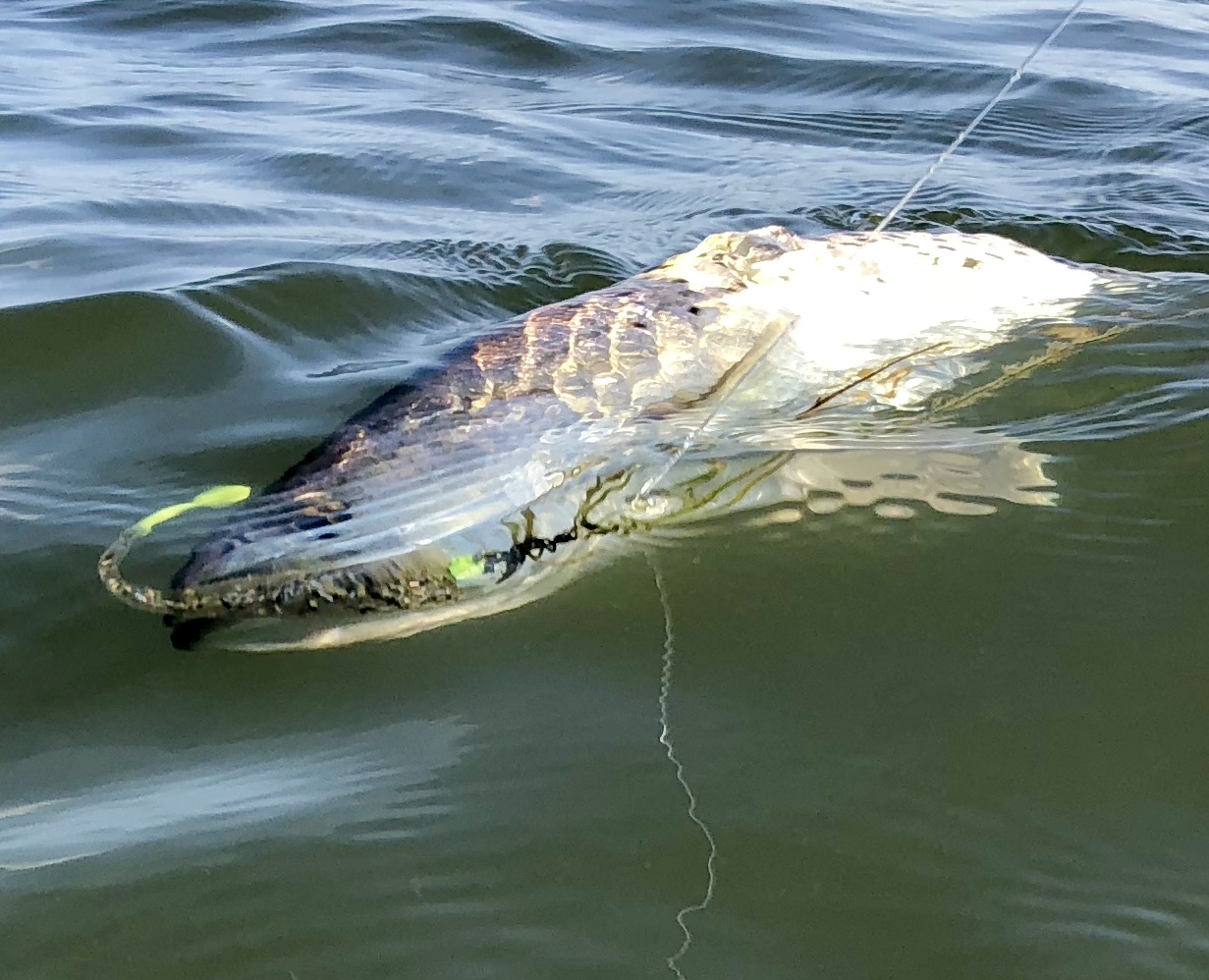 Capt. Nathan Beabout
Cell: (210) 452-9680
N&M Sportsman's Adventures
AB Kennels
The following two tabs change content below.
Captain Nathan Beabout has guided fishing trips and duck hunting trips on the Middle Texas ​Coast since 2007. He has fine tuned his fishing and hunting skills, and adapted to all skill levels of customers for a successful trip. Spending many days on the water every year, his knowledge and skills of fishing from San Antonio Bay to Cedar Bayou and Port Mansfield areas, has developed and can lead you to a memorable trip. Call Capt. Nathan at (210) 452-9680
Latest posts by Capt. Nathan Beabout (see all)