From the first to the last wade, we were blessed with a solid trout bite. Knee to thigh deep, dirty to clear sand pockets with rafts of bait is how we concentrated our wades today. DSL Blue Moon and Corky Softdines got tore up. Our best bites were early till about 10:30, then 1:30-3pm. Most all our fish were between 19-23", and unfortunately two got away that were over the 26" mark. But, there is always tomorrow.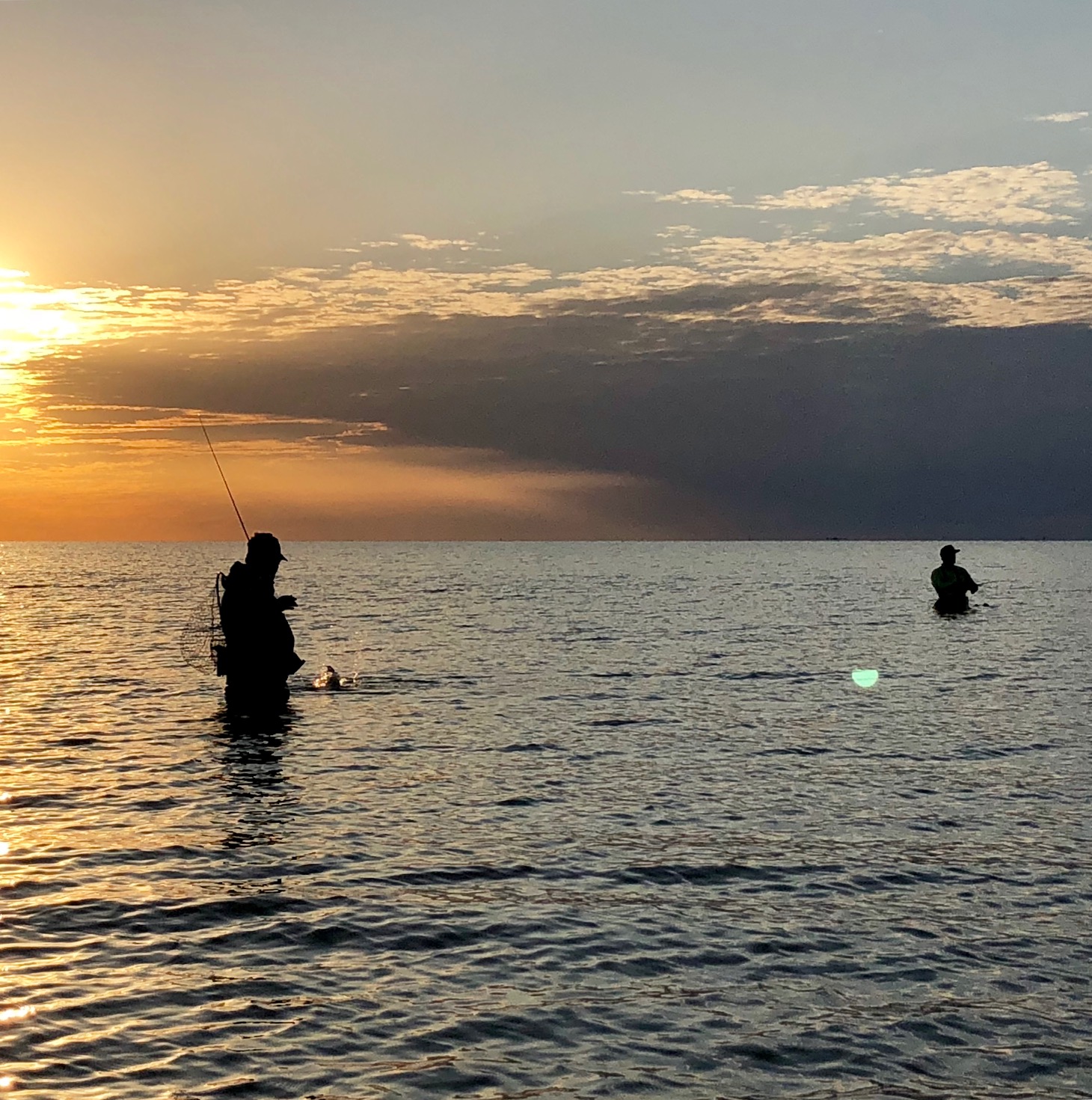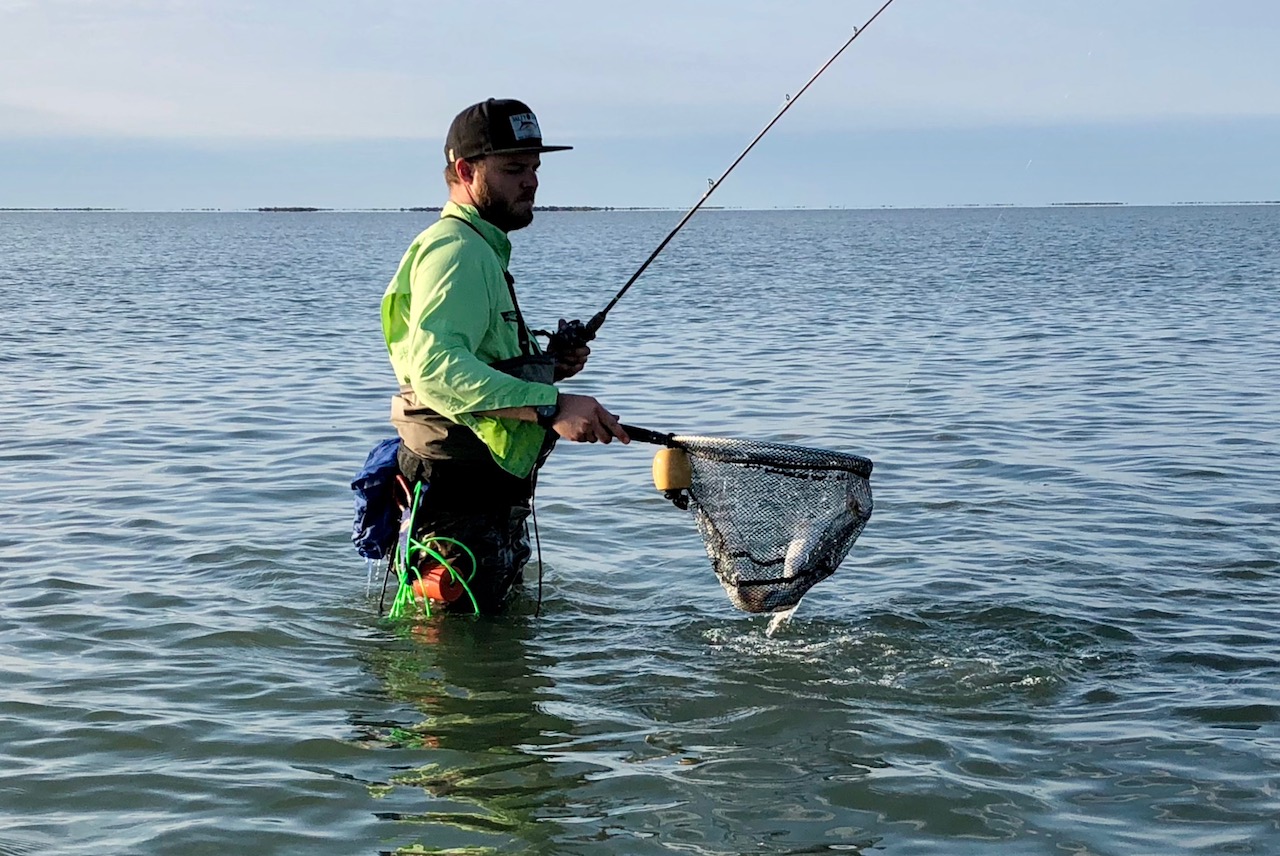 When these boys got out on their first wade, they told me it was an Empty Stringer kind of day! Thanks boys for showing a little conservation for next time.
Call me today, to get in on some of this action. May-July dates still available.
Capt. Nathan Beabout
Cell:(210)452-9680
nmsportsmansadventures.com
Capt. Nathan Beabout
Cell: (210) 452-9680
N&M Sportsman's Adventures
nmsportsmansadventures.com
AB Kennels
abkennels.com
The following two tabs change content below.
Captain Nathan Beabout has guided fishing trips and duck hunting trips on the Middle Texas ​Coast since 2007. He has fine tuned his fishing and hunting skills, and adapted to all skill levels of customers for a successful trip. Spending many days on the water every year, his knowledge and skills of fishing from San Antonio Bay to Cedar Bayou and Port Mansfield areas, has developed and can lead you to a memorable trip. Call Capt. Nathan at (210) 452-9680
Latest posts by Capt. Nathan Beabout (see all)