The last couple of days have started off strong with good bites from 6-9:30am. Then after that it fizzles to a one per wade kind of day.
The moon showed good feeds early then again late afternoon, just hard to believe it falls off that hard mid day. But, we'll take what we can get and enjoy the rest.
Our best bites have come on DSL's candy apple, watermelon, and natural. Did manage to catch one good trout on a plum nasty Double D that slipped out of my hands as I was trying to snap a pic.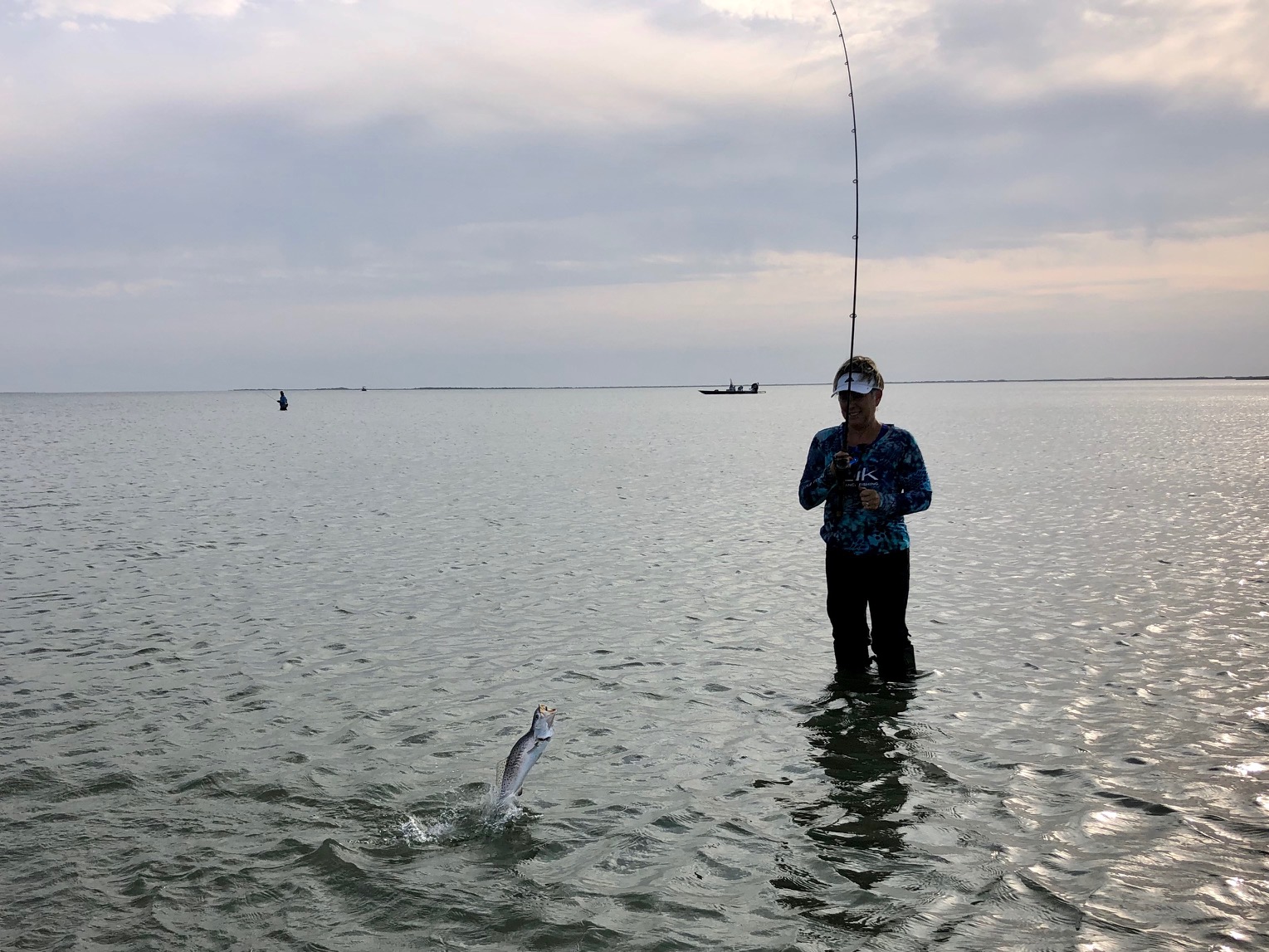 Like the bait, fish have been holding up in knee to thigh deep water over shell, and also sand/grass.
Give us a shout for availability in June-August. Whether it's wading or sight casting, we got you fishing adventure covered!
Capt. Nathan Beabout
Cell:(210)452-9680
nmsportsmansadventures.com
Capt. Nathan Beabout
Cell: (210) 452-9680
N&M Sportsman's Adventures
nmsportsmansadventures.com
AB Kennels
abkennels.com
The following two tabs change content below.
Captain Nathan Beabout has guided fishing trips and duck hunting trips on the Middle Texas ​Coast since 2007. He has fine tuned his fishing and hunting skills, and adapted to all skill levels of customers for a successful trip. Spending many days on the water every year, his knowledge and skills of fishing from San Antonio Bay to Cedar Bayou and Port Mansfield areas, has developed and can lead you to a memorable trip. Call Capt. Nathan at (210) 452-9680
Latest posts by Capt. Nathan Beabout (see all)