The full moon may have got the better of us this time, but it's always a fun couple of days when these boys come down.
As expected the bite was on from sun up until about 10:30 for 16-20″ trout, then it died both days. But that didn't slow us down. We tried many different areas and even managed to chase down a few reds.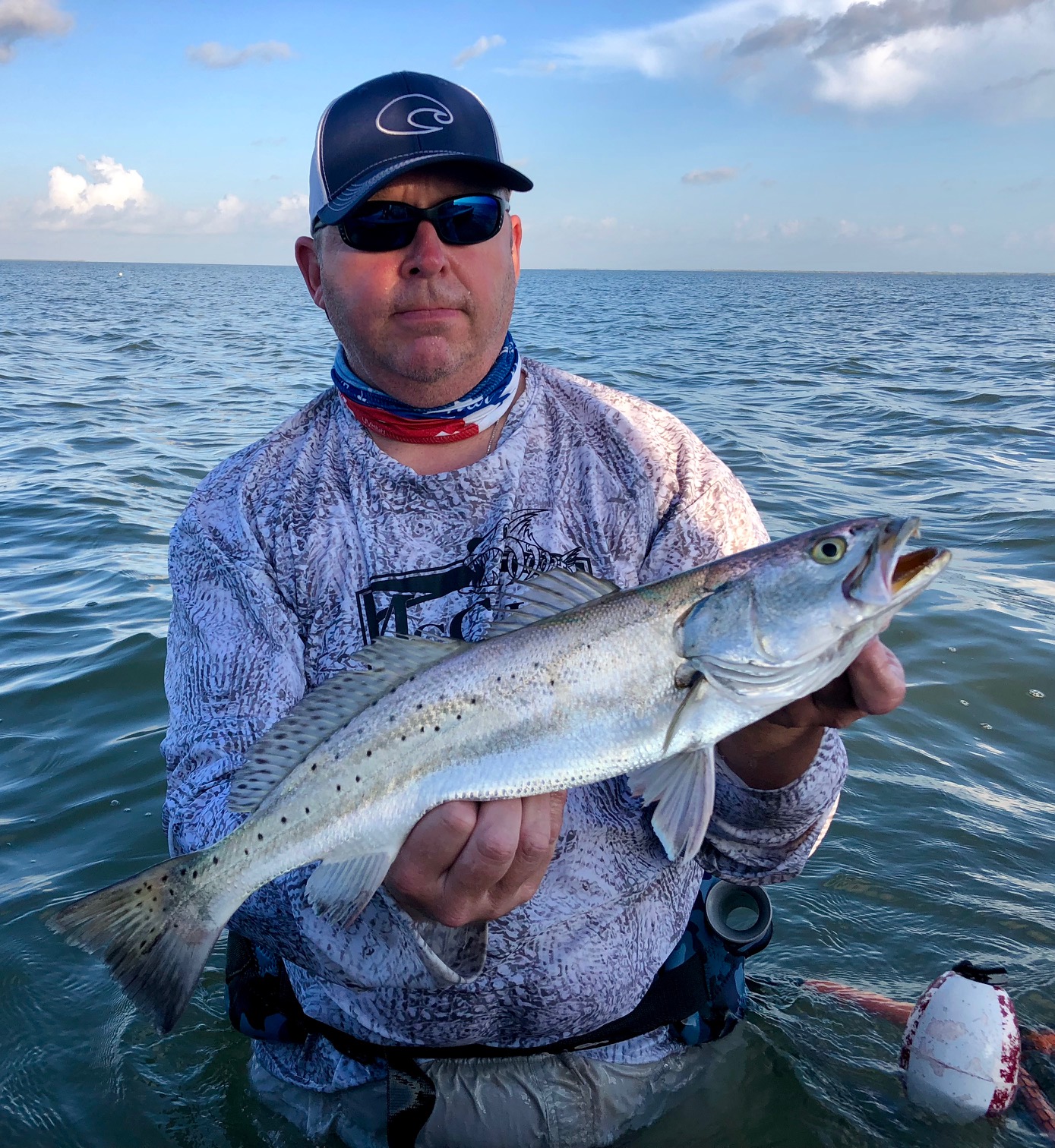 We have a lot of water in our bays, and I'm hoping it sticks around this time. Because of that the fish have started to move on the shorelines. Finding areas with widely scattered grass beds was key, along with areas that had rafts of finger mullet. Over the two days our bait selection stayed pretty much the same in sandy green water.
We threw pumpkinseed, victorious secret, blue moon, frozen smoke, and even chicken of the c before the sun came up.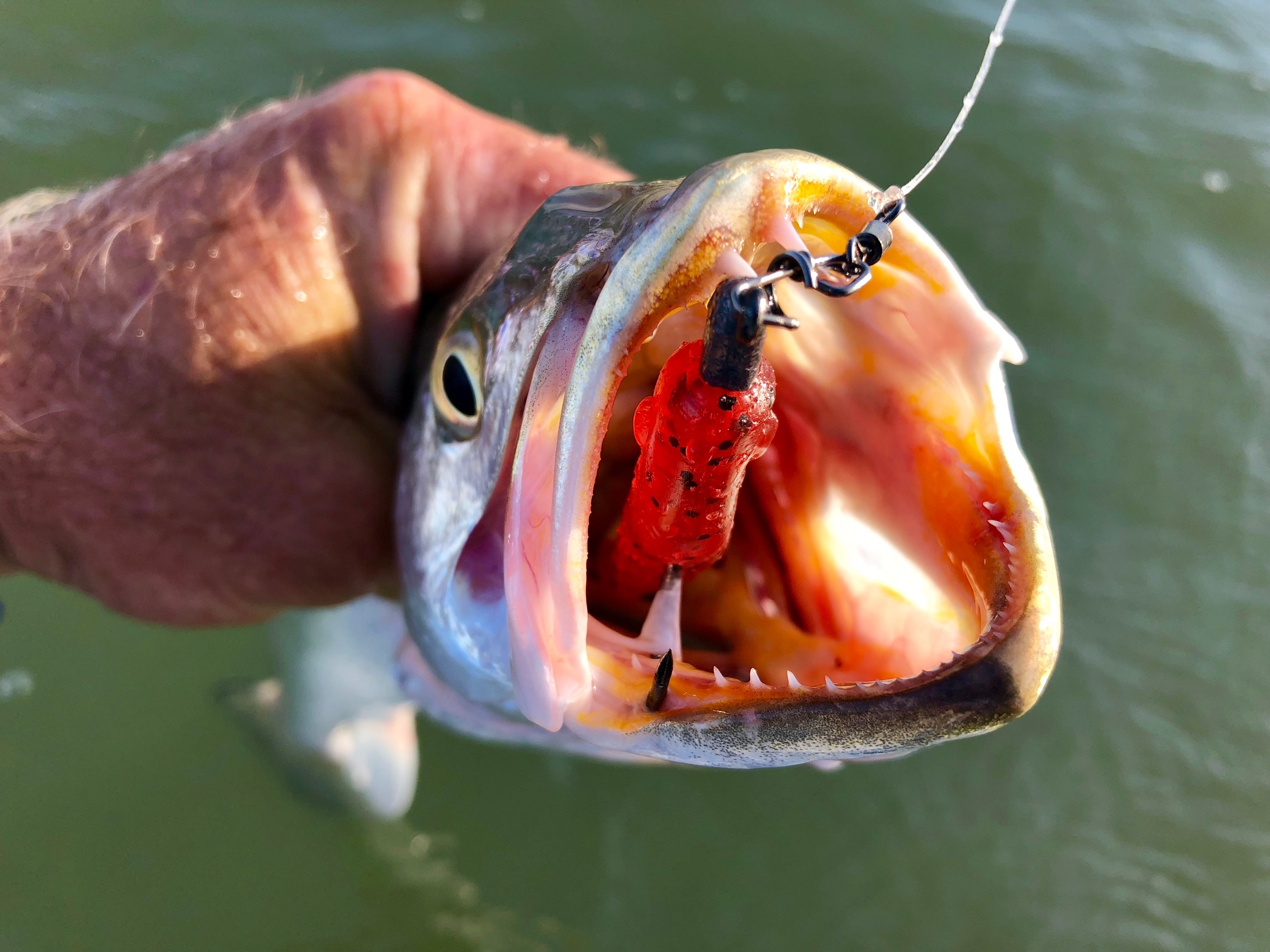 Give me a call to book your fishing trip, from wading artificial, sight casting reds, and bull red trips. We have plenty of availability from September-November.
Capt. Nathan Beabout
Cell:(210)452-9680
nmsportsmansadventures.com
Capt. Nathan Beabout
Cell: (210) 452-9680
N&M Sportsman's Adventures
nmsportsmansadventures.com
AB Kennels
abkennels.com
The following two tabs change content below.
Captain Nathan Beabout has guided fishing trips and duck hunting trips on the Middle Texas ​Coast since 2007. He has fine tuned his fishing and hunting skills, and adapted to all skill levels of customers for a successful trip. Spending many days on the water every year, his knowledge and skills of fishing from San Antonio Bay to Cedar Bayou and Port Mansfield areas, has developed and can lead you to a memorable trip. Call Capt. Nathan at (210) 452-9680
Latest posts by Capt. Nathan Beabout (see all)