Great day one with this North Texas family. Took us a bit to find a consistant bite, and when we did it was all smiles.
Crotch to waist deep grass beds with rafts of bait, throwing DSL's Victorious Secret and Strawberry Wine did the trick.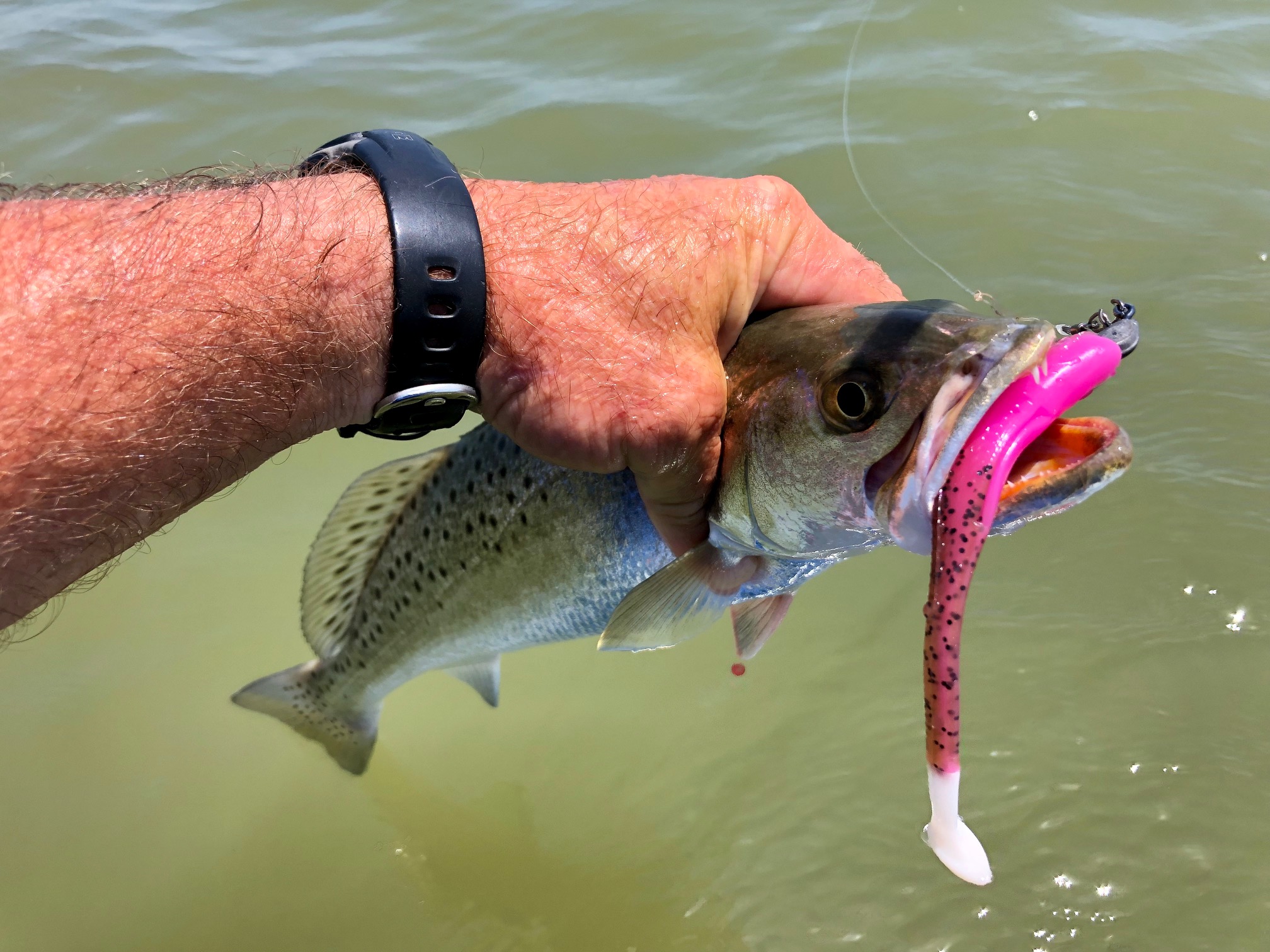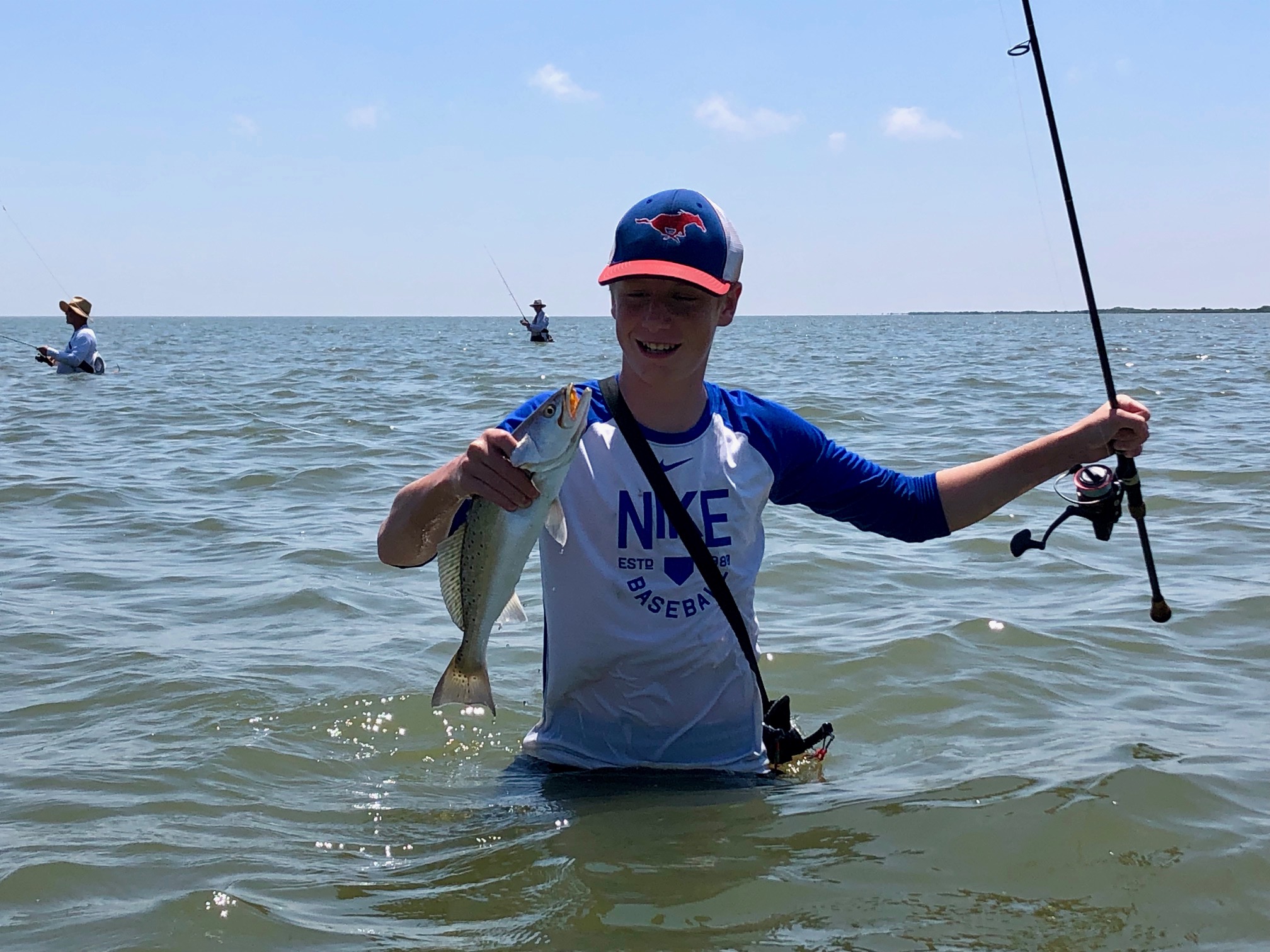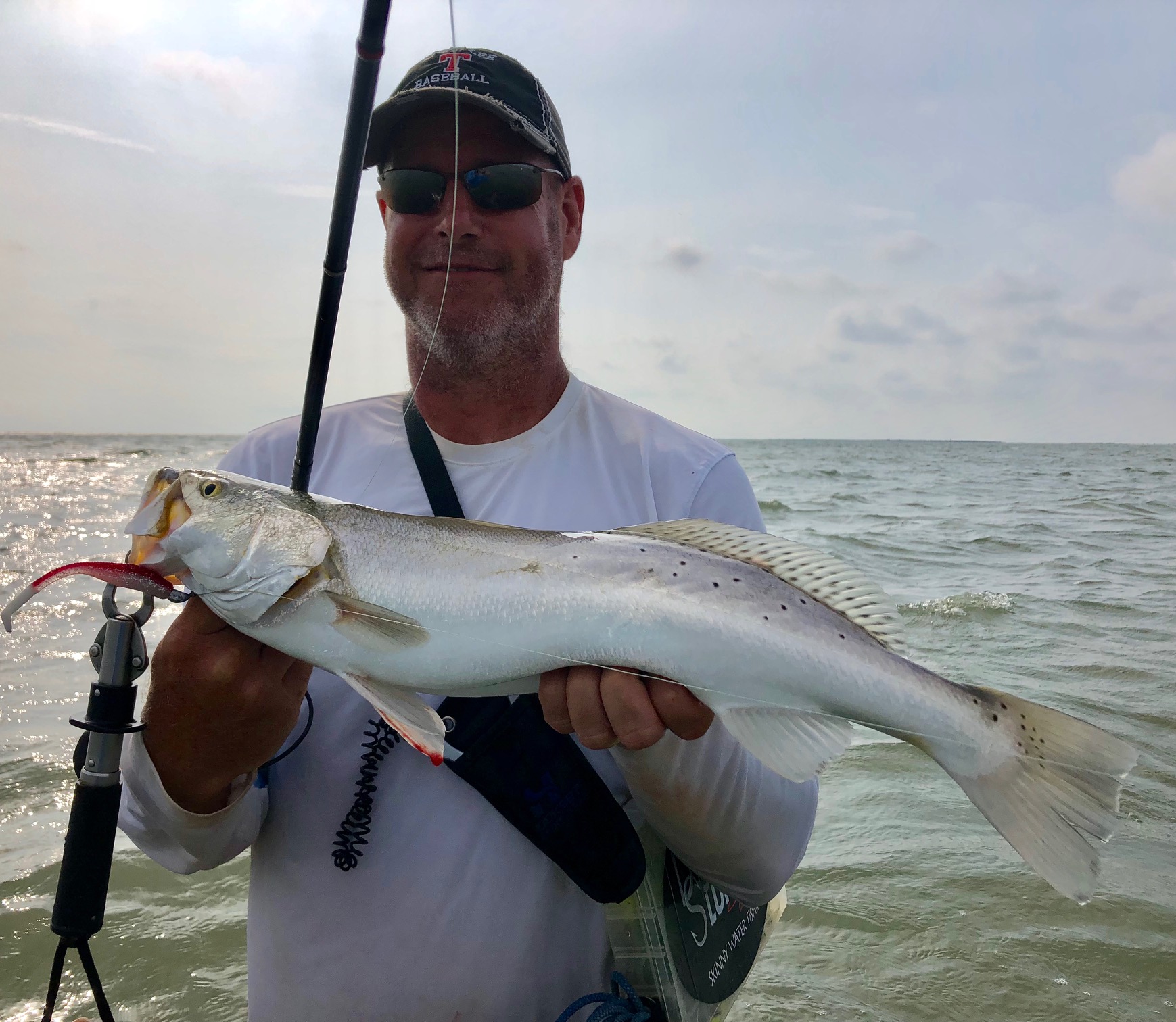 The North wind was giving us trouble on day two, not many bites on the trout. But, did manage to have a customer land his PB on a DSL strawberry wine, Fins Braid 20# windtamer, and a 7'6" Waterloo salinity. The trout was 25"@4.25#, she was caught fishing a windward bank over thigh deep grass beds. This fish was released to fight another day.
The boys also had a couple of PB reds, Cannon with his first ever red on day one at 27.75"@8#, and Kyler with a brute at 31"@9.50# on day two. Both reds were fooled by Down South Lures victorious secret.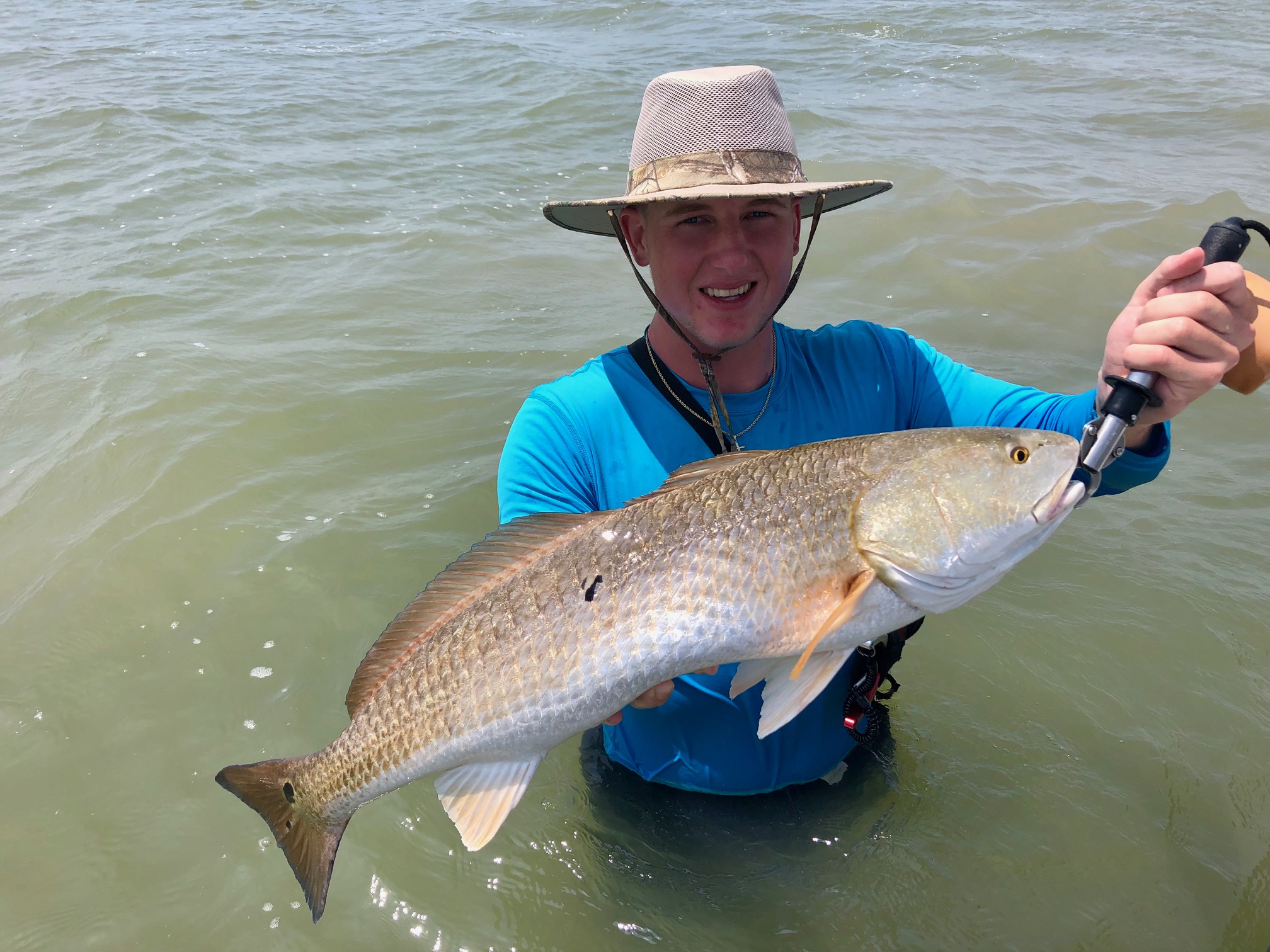 The following two tabs change content below.
Captain Nathan Beabout has guided fishing trips and duck hunting trips on the Middle Texas ​Coast since 2007. He has fine tuned his fishing and hunting skills, and adapted to all skill levels of customers for a successful trip. Spending many days on the water every year, his knowledge and skills of fishing from San Antonio Bay to Cedar Bayou and Port Mansfield areas, has developed and can lead you to a memorable trip. Call Capt. Nathan at (210) 452-9680
Latest posts by Capt. Nathan Beabout (see all)