What was supposed to be a sight casting trip, turned into us chasing trout first thing in the morning, hoping by mid-day the sun would pop out. Lucky for us we landed on some solid trout right off the bat. Putting several fish in the box over 20″ and capping it off with some respectable 18-19″ fish.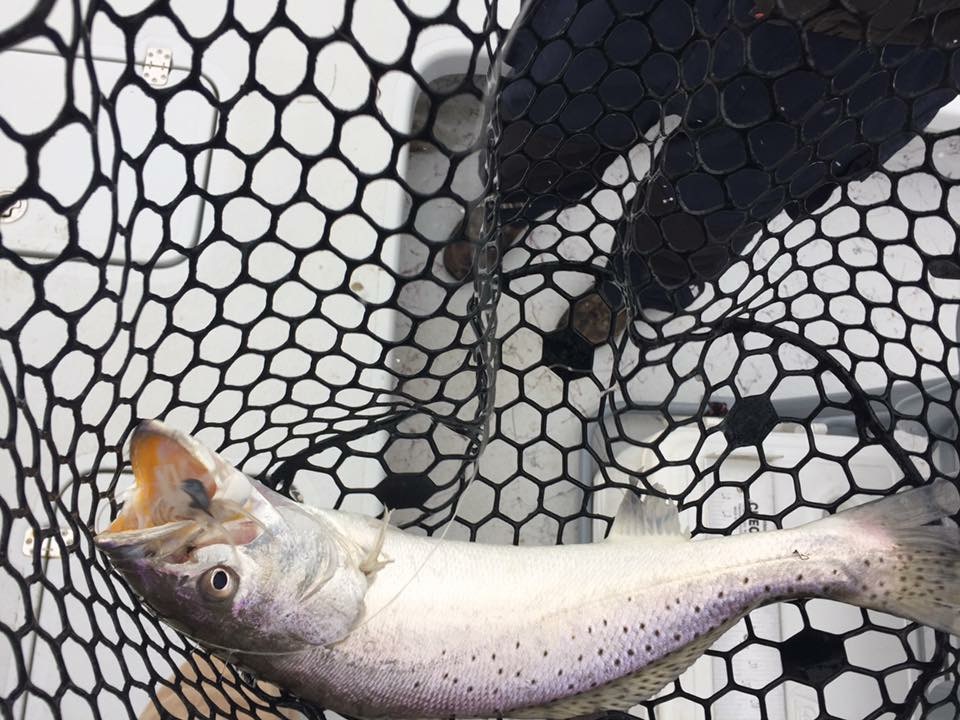 We did try sight casting the later half of the day, and saw several reds cruising in creeks adjacent to shallow small ponds. But, with the cloud cover most of the fish saw us before we saw them. We did have a few make the mistake of hitting the Buggs Lure, and that made it all worth wild. Down here on the Middle Texas Coast we are heading into one of the best winter fisheries I have seen in 5-6 years. Big trout will be caught this winter, and several 3-5 pound fish have already been released.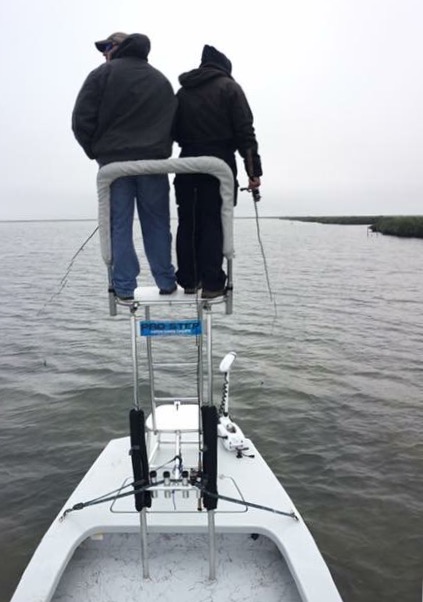 Don't miss your chance to get in on this action. Call, text or visit my website for more trip information.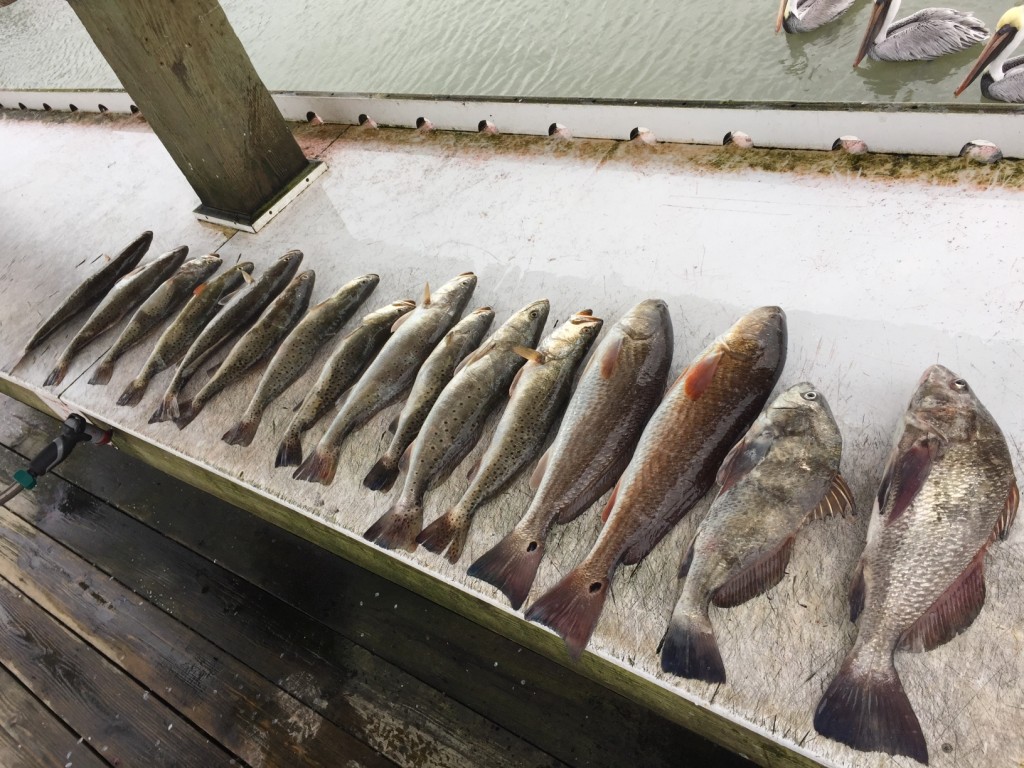 Captain Nathan Beabout
(210) 452-9680
N&M Sportsman's Adventures
www.nmsportsmansadventures.com
AB Kennels
The following two tabs change content below.
Captain Nathan Beabout has guided fishing trips and duck hunting trips on the Middle Texas ​Coast since 2007. He has fine tuned his fishing and hunting skills, and adapted to all skill levels of customers for a successful trip. Spending many days on the water every year, his knowledge and skills of fishing from San Antonio Bay to Cedar Bayou and Port Mansfield areas, has developed and can lead you to a memorable trip. Call Capt. Nathan at (210) 452-9680
Latest posts by Capt. Nathan Beabout (see all)